Adorned by some of the best beautiful beaches with greater than 7,300 km coastline, Denmark is an amazing, spectacular Scandinavian country and a sovereign in Europe that you simply can't afford to miss visiting. With plenty of enchanting beaches presents here, Denmark is known to be an ideal destination for beach holidays and beach lovers. Copenhagen is well-known as the capital of Denmark. You can find here fine white sandy, eye-catching, calm, sheltered, crowd-free, dune-covered, and family-friendly beaches to spend a relaxing time during your vacations. So, if you are planning to go for beach holidays in Denmark, then having a list of worth-visiting beaches in Denmark can help make your trip more enjoyable. Read on to discover all about it.
Top 11 Beautiful Beaches In Denmark:
1. Sondervig Beach
Sondervig beach is one of the most well-known beaches in Denmark. This broad white sandy beach attracts plenty of tourists worldwide every year. Also, it's popular as a seaside resort since the 19th century. One of the speciality of this dynamic Sondervig beach is that it is backed by the rolling sand dunes on the North Sea.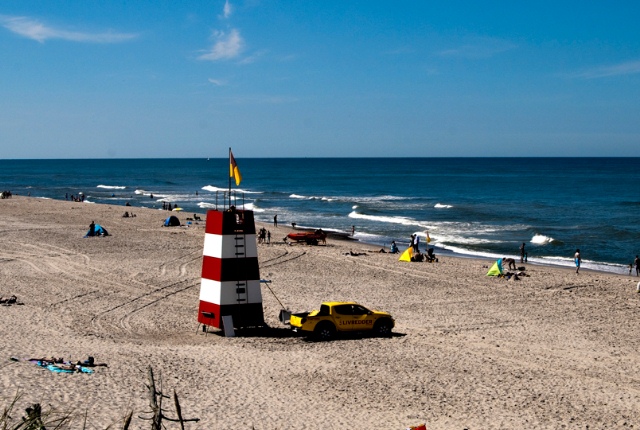 2. Hellerup Beach
At the north of the capital of Denmark i.e. Copenhagen, you can find attractive sandy Hellerup beach. This beach in Denmark is smaller in comparison to other beaches and spans about 100 m. It extends from Onsgårdsvej to Lille Strandvej. Hellerup beach is known to be kid-friendly beach. Make sure you enjoy the fun of swimming, dipping your toes in the water, and playing at this fascinating beach when holidaying in Denmark. Also, you can find a playground with swings here for you and your kids to have fun of swinging.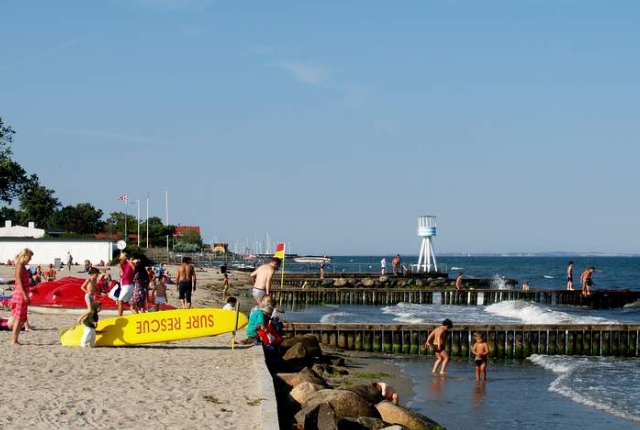 3. Marielyst Beach
Marielyst beach is known for its calm and shallow waters and ample of sandbanks that make it a kids-friendly beach. It is a spectacular beach with Blue Flag status in Denmark where you can find cliffs that offer you excellent shelter. Enjoy collecting shells and building sandcastles here.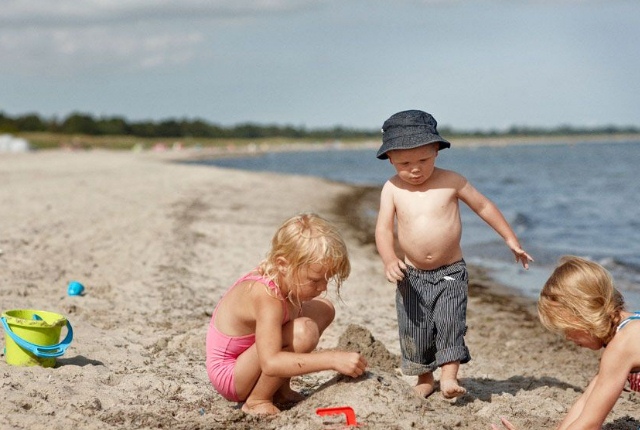 4. Tisvildeleje Beach
If you are looking for a lovely, kids-friendly beach during your vacations in Denmark, then make sure you visit Tisvildeleje beach. It is present on the North Zealand at the top of Danish Riviera. When exploring this beach, you can visit the charming old fishing town of Tisvildeleje. Have a stroll at the spectacular healthland of Tisvilde Hegn in the vicinity. Tisvildeleje beach is popular for its enchanting kids' friendly environment, clean water, and sandy stretch. Also, you can find here a building with restrooms and kiosk. Have a great time at this enchanting beach in Denmark.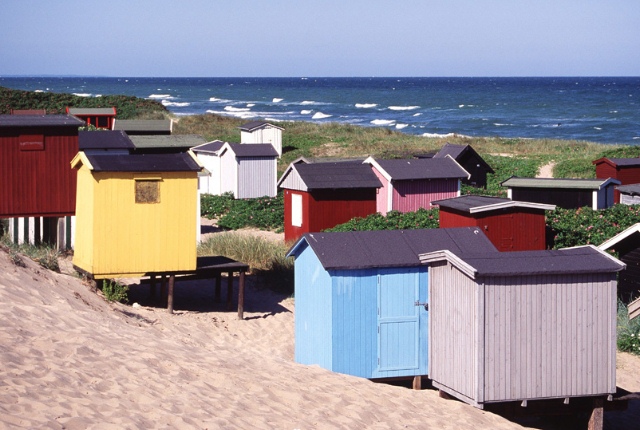 5. Hestehoved Beach
Make plans to visit Hestehoved Beach. You are sure to have an enjoyable time at this artificial sandy beach which is constructed in a charming area in the vicinity of the Nakskov town and outside of the fabulous Nakskov Fjord. This bathing jetty is well-known for being the second longest in the country, as the eye-catching jetty spans 190 m long. You can find shallow waters near the inviting sandy stretch making it safe for kids and families to enjoy bathing. The area near the Hestehoved beach is known to be Natura 2000 protected region graced with diverse birdlife inviting birders to spot various birds here.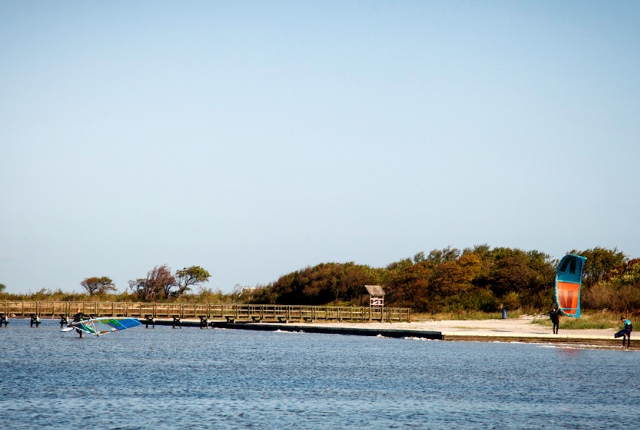 6. Romo Beach
When vacationing in Denmark, you should not miss visiting Romo beach. Water, sand, surrounding scenery, and the beach as whole is a great destination for both kids as well as grown-ups to have a great time. So, Romo beach is well-known as the first-class holiday destination island here. Romo beach in Denmark also gains the fame of being one of the best beaches in the Europe. Salt air here is favourable to your body and soul.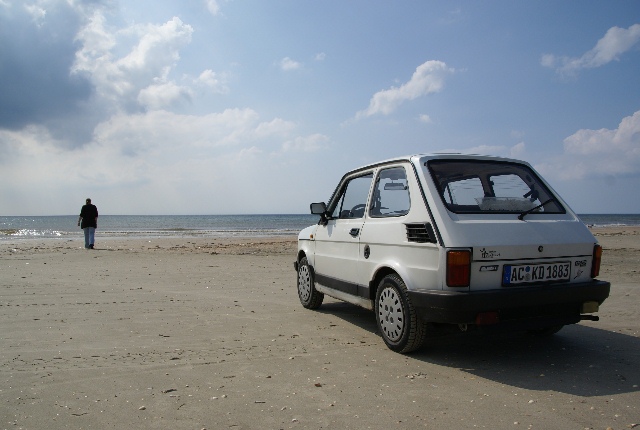 7. Blaavand Beach
You can find Blaavand South beach and Blaavand North beach in Denmark. Blaavand South beach is quite beautiful, mesmerizing area with a plain sandy stretch of about 40 km. It is well-known for its kids' friendly inviting sandy stretches. Watch how the wonderful waves of the North Sea silently lap against the snow-white sandy stretch. As the water here is shallow, it makes an ideal destination for kids to enjoy playing in the water. Kids can even touch the bottom far off in the beach's calm water. On the other hand, Blaavand North beach is quite secluded area with great nature. You can find here great sand dunes that form warm hollows.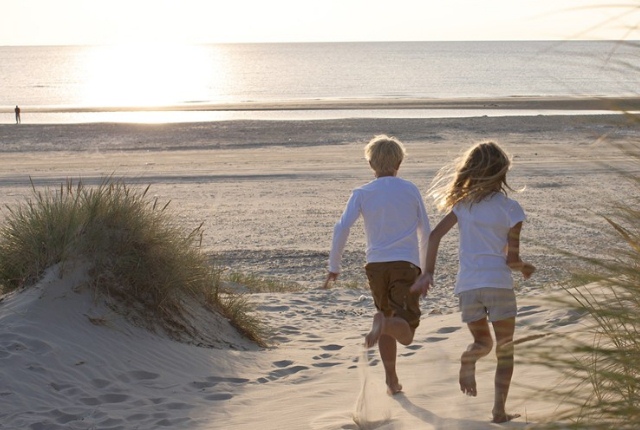 8. Amager Beach
Copenhagen is famous for its wonderful public park area where you can find Amager beach. It is one of the best destinations to spend summer vacations in the cool waters of the beach and bright evenings. Here you can find an artificial island stretching two km long with a lagoon comprising pools for kids on one side and a large sandy beach with dunes on the other side. Make sure you watch amazing views of the windmill park and eye-catching Øresundsbroen bridge that connects Sweden and Denmark.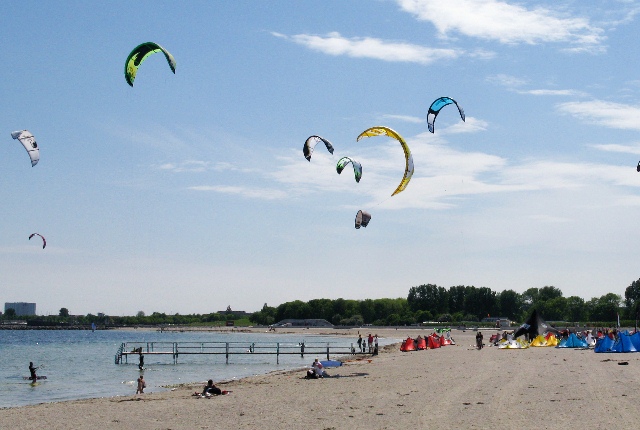 9. Kerteminde North Beach
Kerteminde north beach, which is also well-known as Nordstranden beach, is one of the most famous beaches in Denmark. It is a unique sand beach comprising plenty of sandbanks. Lots of people and tourist visit this beach to enjoy in its fresh seawater. You can find beautifull villas and vegetation in the vicinity of this wonderful beach. Also, the beach is child friendly so you kids can dip their toes in the water safely. At the south of the beach, you can find a minigolf course.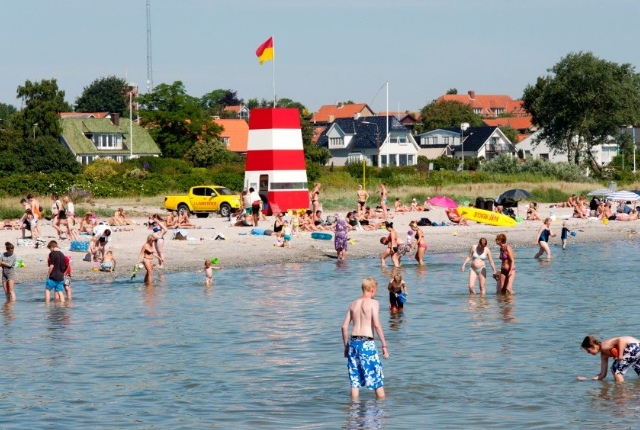 10. Gudmindrup Beach
You simply can't afford to miss exploring outstanding Gudmindrup beach when spending a sabbatical in Denmark. You can find this beach at Sejero Bay. Gudmindrup beach is a broad sandy stretch adored with dunes. It is a kids-friendly and safe beach comprising shelving sandy bottom. Do not miss the thrill of enjoying kitesurfing and windsurfing when holidaying at this incredible beach in Denmark.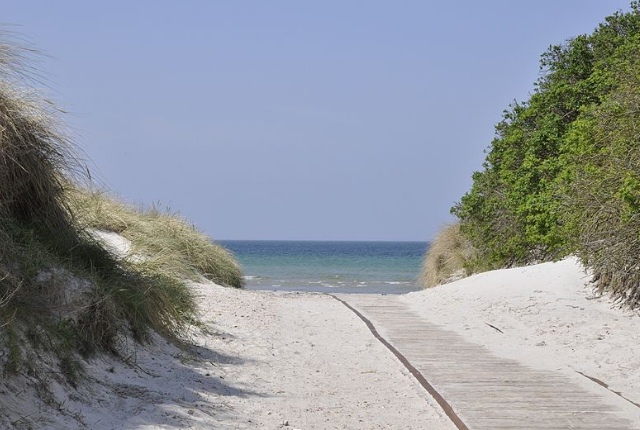 11. Hou Beach
Plan to spend an enjoyable time at Hou beach when in Denmark. This sandy beach is an ideal destination to enjoy a plethora of activities. Also, it is kids-friendly beach so safe for your children to dip their toes in the water. Make sure you enjoy excursions in the water of beach by a boat. Have fun playing beach volleyball and golf. Go for fishing. You can also enjoy ferries to the wonderful islands in the vicinity, namely Samso and Tuno.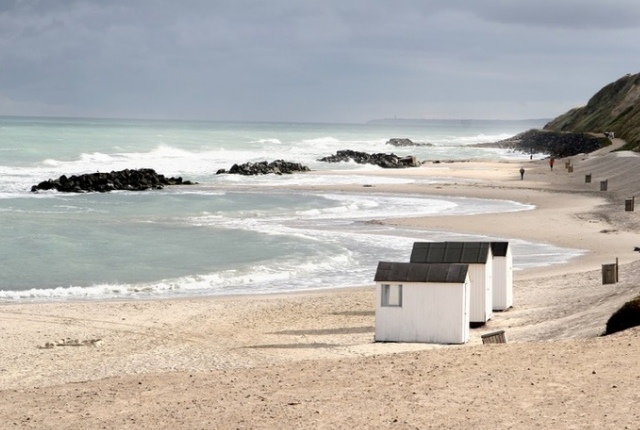 Now that you know these 11 incredible beaches in Denmark, make sure you visit each one of them when holidaying in this outstanding Scandinavian country.