If  you are interested in historic attraction then you must have trasveled to Rome to see ancient Roman relics. But do you know that in the same country Italy the island Sicily which lies in south is a rich place with major historic relics too. The history of this island and its surrounding other small islands is thousands of years old. It was a colony of Greece and Phoenician culture long ago. Later Sicily saw many great wars like Punic war and Sicilian war. When Roman rule ended the island came under the possession of several barbarian cultures that came from other parts of Europe. The unrest and conflicts over the possession of this largest island of Mediterranean region continued for several years until in late 19th century it became a part of Italy. Sicily is an almost autonomous region of Italy that has a number of magnificent historic as well as heritage sites. Some of which are declared as world heritage sites by UNESCO.
Here Are 5 Magnificent Historic And Heritage Sites Of Sicily Island, Italy
1. The Ancient Tombs Of Pantalica, Southeast Sicily
This is perhaps the most ancient historic as well as archeological site of Sicily. This site is actually a group of tombs mostly square in nature which can be seen on slope of hill that is jutted out a bit over sea. These tombs belong to ancient inhabitants of this island. These can be dated back to 7th to 13th century BC. An estimation shows there are almost 4000 of such tombs that have been discovered here. Together with Syracuse city this Pantalica area is declared as world heritage site by UNESCO.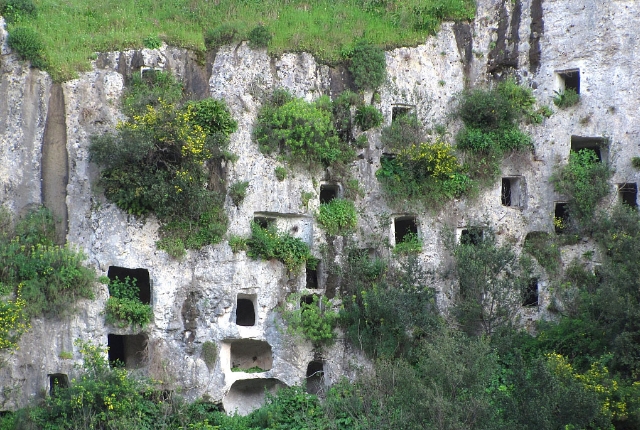 2. Temple Of Segesta, Northwest Sicily
The archeological site of Segesta is situated at a distance of 80kms from capital of Sicily Palermo. This site does not have many things to see because a great deal of excavation has to be done here. But the only attraction is an ancient unfinished temple of Doric architecture that can be dated back to 5th century BC. Historians say that this amazing looking temple was work of Elymians who were actually people of Troy. There is relic of a Greek theater nearby that can be visited also.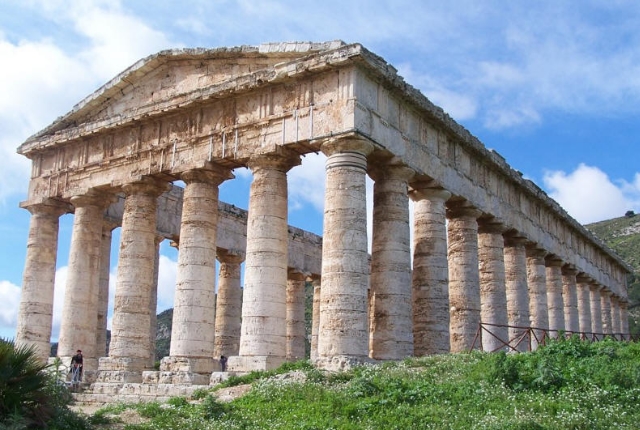 3. Ruins Of Selinunte, Southwest Sicily
In the south western coast of Sicily in the province of Trapani the ruins of a once prosperous city of Selinunte can be seen. The city was destroyed by Carthaginians in war. There are ruins of five temples. Of these only one The Temple of Hera with beautiful Doric columns and architecture has been partially built for visitors to see. This temple was built by the Greeks in 5th century BC. After it the whole city was destroyed. You can wander around the ruins through walkways of this city.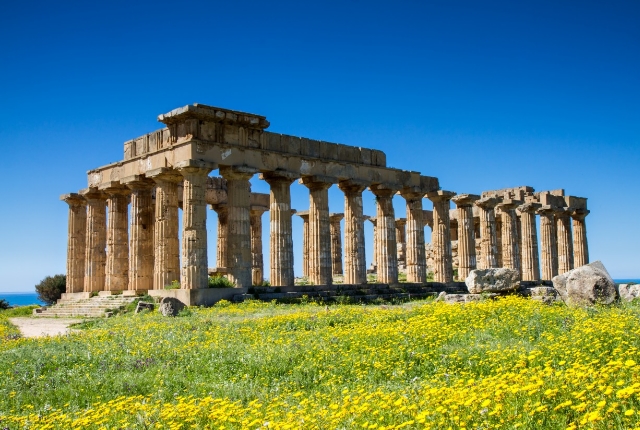 4. Artworks Of Roman Villa, Contrada Casale
This is perhaps one of the most famous tourist attractions of Sicily. It is among the best Roman attractions of this island too. This ancient Roman villa of 3rd or 4th century AD was rather a palace than villa. Historians say that it was built for some powerful figure during the reign of emperor Diocletian. This villa was destroyed much later by other ruler of Sicily. The ruins have amazing mosaic artworks that depict social and rich life of Roman occupied Sicily. The artworks attract visitors from all over the world. For this reason this place is declared as world heritage site by UNESCO. This place situated near Pizza Armerina of Casale province.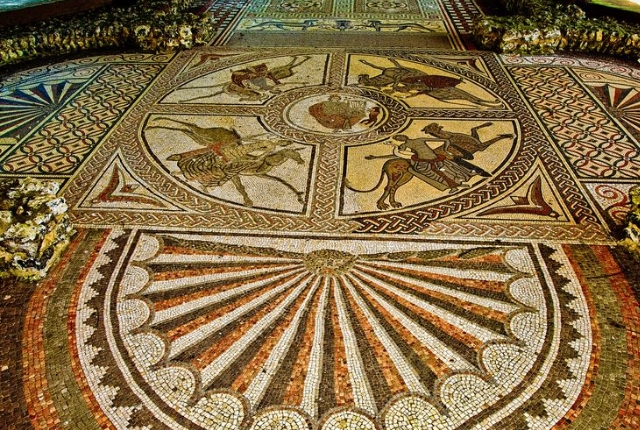 5. Mount Etna
One of the most active volcanoes of the world, Mount Etna is one of the world heritage sites of UNESCO in Sicily. Tourists who come to Sicily do not leave the island without visiting this mountain. This 11000 feet high mountain has some points from which it is safe to view the volcanic beauty. In winter there are arrangements for winter sports for visitors also.