Costa Rica is a country in Central America, bordered by Nicaragua to the north, Panama to the southeast, the Pacific Ocean to the west, the Caribbean Sea to the east. Costa Rica is becoming an increasingly popular tourist attraction, with endless interesting attractions and destinations to see. Costa Rica is a friendly and peaceful country and ideal tropical paradise for your vacation. Tourism in Costa Rica is one of the fastest growing economic sectors of the country as country is a popular natural travel destination with national parks and protected areas are the famous visited spot, covering around more than 23% of country's total land area.
Country is a home to a rich variety of flora and fauna. However, most visitors look for adventurous activities includes trekking, rafting and surfing. Country is also famous for its spectacular beaches, tasty cuisine, and diversity in cultures and temples, which are located in stunning natural scenery. There are mountains, lush forests and lakes to enjoy, and remote regions to explore, a vibrant culture and places where time has stood still, which can attract many tourist from all over the world. Tourists can also enjoy the pristine beaches and see whales and dolphins play. So, there are many reasons which can make Costa Rica a must visit place in the world.
Here We Have 5 Life-defining Travel Destinations In Costa Rica
1. Tamarindo
Tamarindo is located on the pacific coast in the province of Guanacaste. Tamarindo Beach is one of Costa Rica's top destinations, famous for more than 3 km stretch of soft sand, diverse nature, captivating sunset and for warm blue water where one can relax his mind while swimming. Tamarindo offers variety of adventurous activities to visitors including sport fishing, scuba diving, snorkeling, swimming, and horseback riding. Tamarindo is the best destination for family and for couples who are looking for relaxation. Tamarindo is a prime spot for surfing and sport fishing, diving and sunning. There are lot of restaurants and shops near the beach and many gift shops and luxury hotels along the side of main road.

2. Chirripo National Park
Chirripo National Park is a national park located in Costa Rica, named after Chirripo Peak, the highest mountain of the Costa Rica at an altitude of 3,820m and 38th highest peak of the world. The region is home to several world-class treks, climbing the mountain is a great way to explore the mountainous climate, indigenous fauna, and flora of this region and offers incredibly diverse scenery. The journey is full of adventures and also requires high level of fitness. However, it can be the most adventurous tourist spot for any adventure enthusiast person and nature lover. This seraphic tropical region is a perfect destination if you are long for some peace and romance. The journey is once in lifetime experience.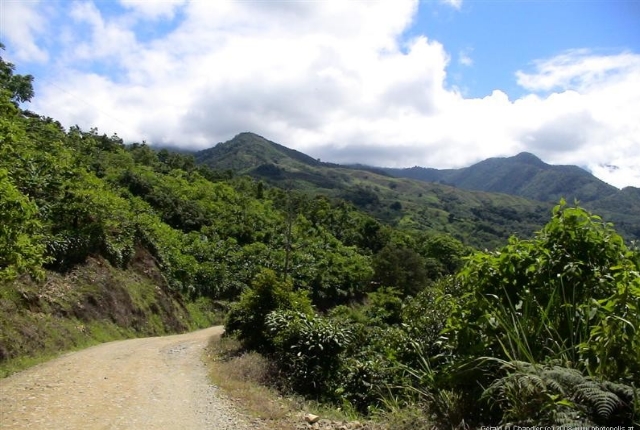 3. San Jose
San Jose is the capital and the most bustling city of the country. San Jose is still one of the safest and the least violent cities in the region. San Jose is the cultural and historical center of the country. It is the best place for anyone wishing to explore Costa Rica .San Jose is also home to a large number of museums, art galleries, libraries and zoos. Museums give a chance to visitors to view Costa Rican history, scientific discoveries, pre-Columbian era culture and art, as well as modern Costa Rican art. San Jose also has many beautiful theaters, these buildings are famous for their European architecture. San Jose is also famous for its traditional cuisine, Many Costa Rican restaurants serving traditional food at an affordable price. After a long day hike, there are more than enough to enjoy at night. The city has a majority of luxury hotels, modern restaurants, bars, pubs and nightclubs.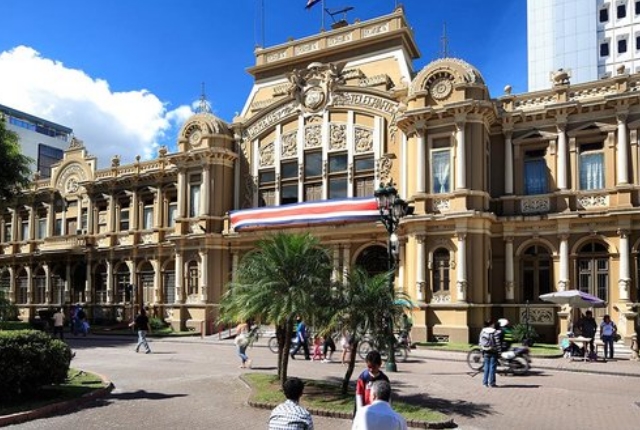 4. Tortuguero National Park
Tortuguero National Park is a protected wilderness area, located on Northern Caribbean coast of Costa Rica, accessible only by boat or airplane, The National Park is one of the most visited national park of the country. This park is a conservation site to protect the green turtle population of the world from extinction, this park is also a wildlife sanctuary for monkeys, jaguars, green macaws, tapirs, and a variety of other mammals, birds and reptiles. Surrounded by exotic nature and a quiet romantic scenery, which make this place the ideal place for relaxation. On the other hand, it gives you a pleasant feeling of travelling through natural water canals, fishing and of enjoying the wilderness of its abundant flora and fauna.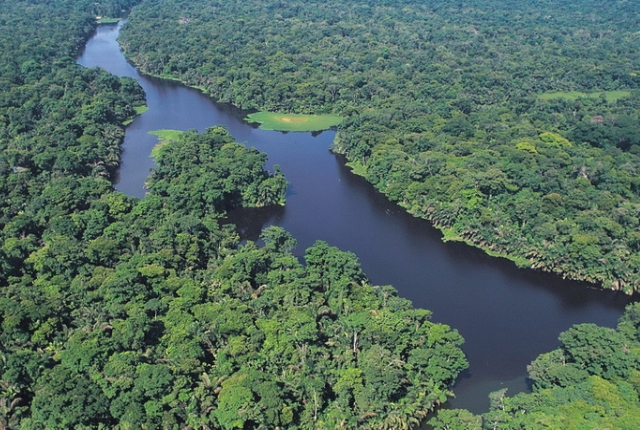 5. Jaco
Jaco is a resort city, located on the Pacific Coast of Costa Rica. It is the most visited coastal destinations in Costa Rica. The city lies between several mountains and a home to many captivating beaches. The beaches are the best for beginners as its long with consistent waves, therefore the best to do surfing. The outskirts of city is a home to lush jungles and charming waterfalls. Apart from the natural beauty, Jaco is world-famous for its nightlife. Jaco nightlife kicks off pretty late at night, around eleven, and goes till dawn and all the discos are pretty loud.