The Middle East is one of the most historic places on the planet. The cradle of human civilization this region has carefully etched into itself every little detail of the rise of mankind. There innumerable places to see here and a visit to the Middle East will stay forever in your memories for as long as you live. The barren deserts to the most modern society it is a stark contrast of nature and what man can do. Jordan to Egypt to Iran to Israel to Dubai, every place is special just as the previous one and a trip to the Middle East is worth your every penny.
Let's Have A Look At Some Of The Best Family Hotels In The Region:
1. Atlantis, The Palm, Dubai
An array of water based activities in a desert country. Can things get more modern than this? There is an entire selection of things to do for kids and teenagers which makes this one of the most family friendly hotels in the world.
This is probably the hottest spot for tourists in the entire country and you will not miss your home when you are here.
It is mini world with all the cultures packed into this glorious hotel. Do not miss this place. It is at the top of our list. Oh and if that wasn't enough, you get to swim with the dolphins.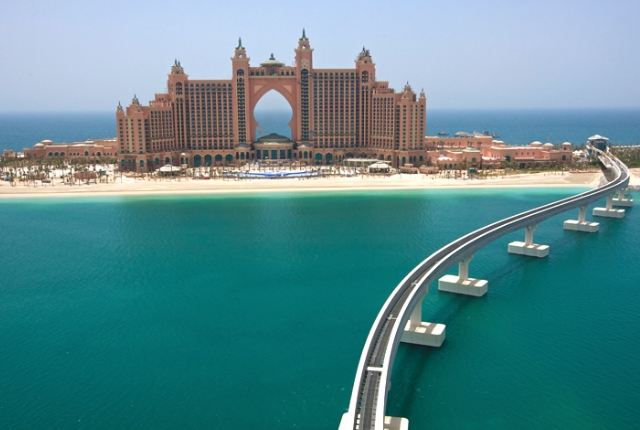 2. Le Royal Meridien Beach, Dubai
Yes, you read that right. A beach resort in Dubai. Like the palm, this resort too is extremely family friendly with tons of things to do for people of all ages. They have a special attraction for kids and teenagers and there is absolutely no dearth of entertainment for adults either. It is famous for its Penguin club. And you will find plenty of kid friendly restaurants so that's one department completely taken care of.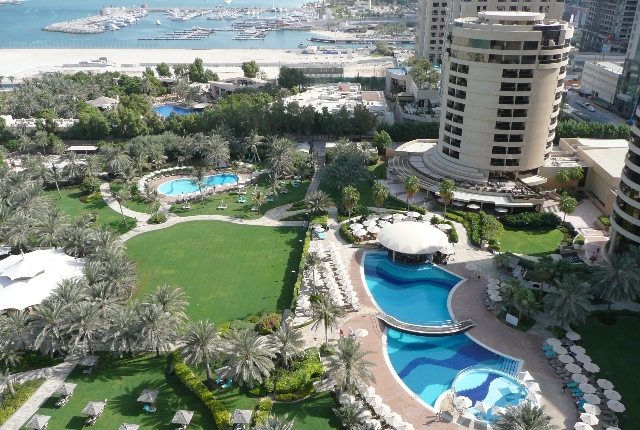 3. St Regis Saadiyat Island Resort, Abu Dhabi
This is what royalty looks like in the middle east. Jut because you have kids doesn't have to mean that you have to miss out on luxuries.
This is a kid friendly resort with plenty of options for you as well as your kids.
With twenty four hour butler service, a very sophisticated spa and top notch, eighteen hole golf course, there really isn't much to complain for. A perfect holiday with your family in Abu Dhabi.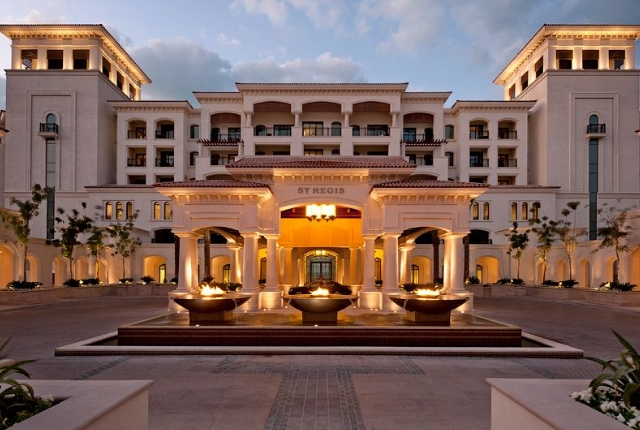 4. Al Waha at Shangri-La's Barr Al Jissah Resort & Spa, Oman
This place was created especially with families in mind. It is designed to cater to the needs of every member of your family, no matter what the age group.
Spacious rooms and loads of things to do, you'll not find a minute to get bored here.
There are options ranging from diving to sailing and even a special game room for all the teenager gamers out there. Definitely a special place to holiday with your family.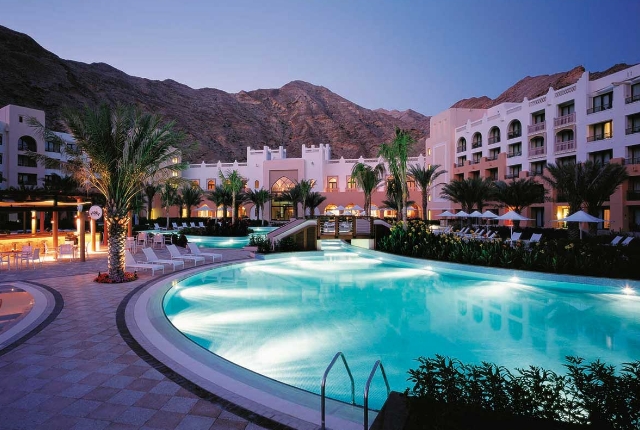 5. Hilton, Abu Dhabi
This is a massive three hundred and twenty seven room property with a vegas-like style and it's family favorite in the region without question. Like it's contemporaries this place too boasts of a wondrous water park in the name of Lost Chambers Aquarium and Aquaventure water park and the good news is that the guest have unlimited access to this place. What more can you ask for?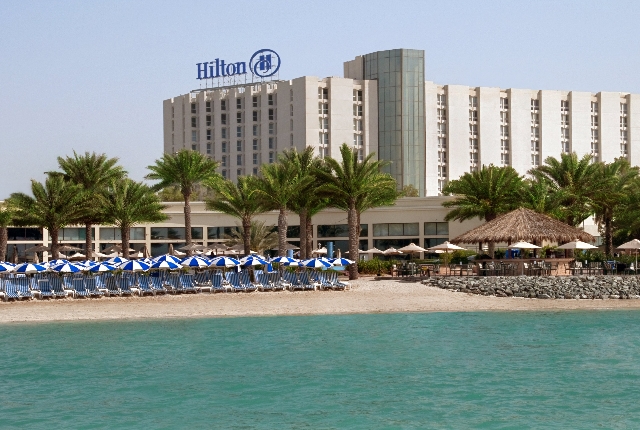 6. Jumeirah Zabeel Saray, Dubai
Can you imagine climing wall just a few steps away from your hotel room? Oh and there's more. A movie theatre right in the vicinity for you and your kids to enjoy.
This is also a massive property with 405 rooms and it attracts tons of visitors and tourists all around the year.
It is located at the western end of the Jumeirah Palm, the palm shaped island. This also has a water park called the Wild Wadi Water park that boasts of a barrelling wave ride which is one of its kind in the entire world. This is a perfect family location in the Middle East.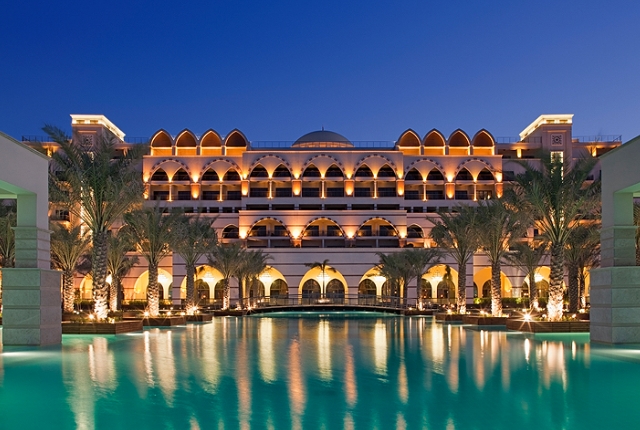 7. Jumeirah Mina A'Salam, Dubai
With activities ranging from feeding turtles to indulging in the most sophisticated of spas, this hotel truly is a perfect combination of nature and man made luxury. Like every hotel in dubai, this one boasts of an adventurous water park too. The specialty is the two-mile network of waterways and traditional boats to ride away in.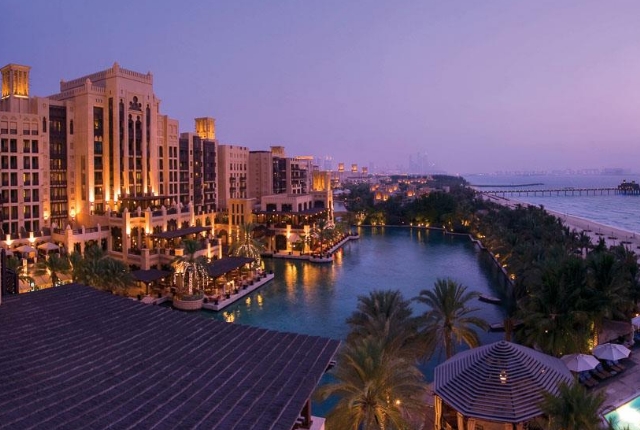 8. JA Jebel Ali Beach Hotel, Dubai
An eight hundred metre private beach. That's where this is located. Need we say more? A massive beach property, this place is a dream come true for families vacationing in the middle east, thanks to its pocket friendly amenities and tons of fun. It has at least ten top notch restaurants that offer all international cuisines. Definitely a place to go.