Are you thinking of taking your family out for a vacation? You should not think so much. Just take them for an Italian vacation. Yes, you heard that right! Italy is perfect for a family vacation. There are charming villages and vineyards for your family to witness. Today we have listed the 8 Family Friendly Holiday Villas in Italy. The best way to enjoy a holiday in Italy is to book a villa for your family. You get private time and you also get to see the countryside. Check out the list of villas where your family can spend good time together.
Here Are The 8 Family Friendly Holiday Villas In Italy:
1. Villa Dania, Tuscany
The Villa Dania is much adored by little kids. This villa gives you a very Authentic Italian feel like you have gone back in time. The tasteful decor of this villa makes it a top pick. It is a beautiful setting. There is a little village nearby where you can take a walk in the morning. There is a swimming pool which is safe for your children. When in Tuscany, Dania Villas makes you feel like you are in a true Tuscan home. You cannot miss this one for sure!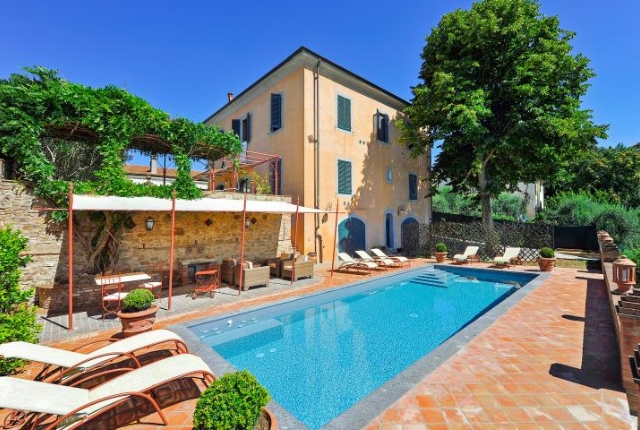 2. Villa Fassio, Tuscany
This Villa was built in the 13th century. It is a farmhouse which has several things to entertain your family. If you have kids, they are going to love it. The location is amazing. It is close to the famous Siena which has historical relevance. You can witness varied flora and fauna around you while staying in Villa Fassio. The sky looks gorgeous at night when your kids can actually see stars clearly. In case your kids want some knowledge about stars, there is an astronomer to guide them.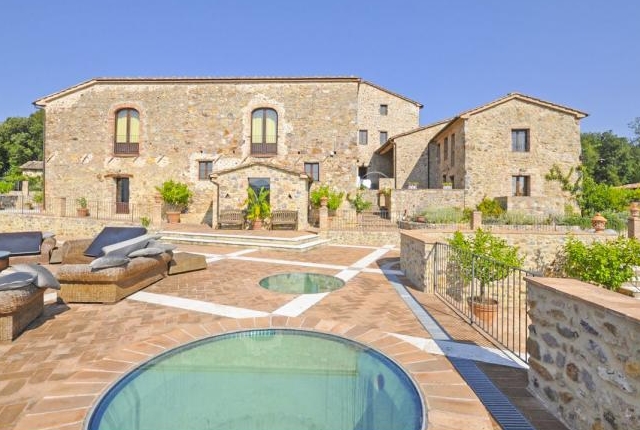 3. Villa Poggio, Tuscany
Now Villa Poggio in Tuscany is a private property where you will find nature which is untouched. There are olive groves in this property. The place is ideal for families who have senior citizens. It is a very family friendly villa with two hectares of ground where you can soak in the view and sun. You can have a lovely quiet holiday here away from all the hustle bustle.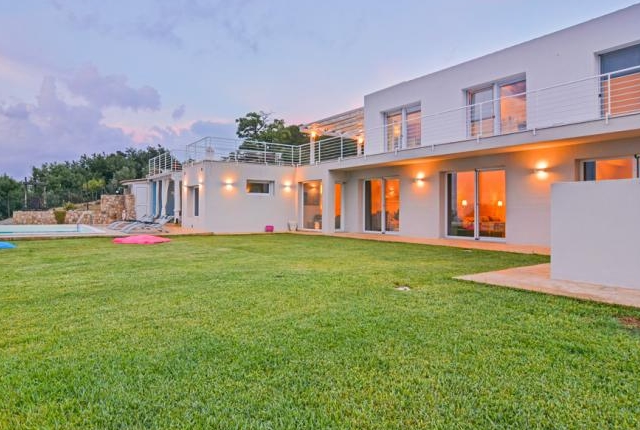 4. Villa Monte, Tuscany
Villa Monte is a 6 bedroom villa property which is recommended for large families. It is in Siena region. It is perfect in case you want to do a little family reunion. It is surrounded by hills where you will also notice vineyards. Yes, Tuscany is known for its lovely vineyards. In fact you would love to taste the perfect Italian wine. There is so much kids can do over here. Your family will love it here because it is so beautiful.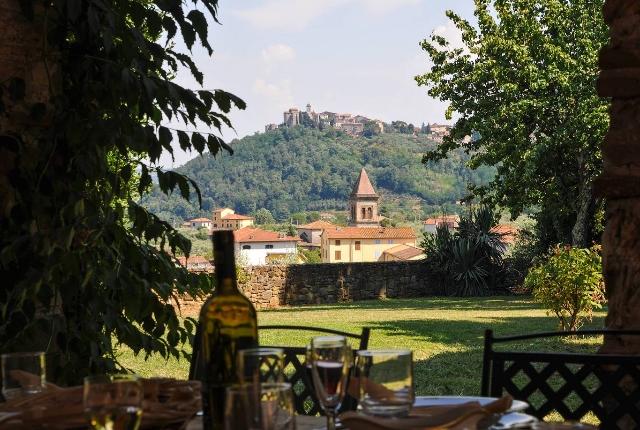 5. Villa Anna, Tuscany
Villa Anna is in Tuscany. It showers your family with all the luxuries your family could ask for. There is a pool which is safe for kids. There is a spa for the adults. There are other facilities like pool table, cots and table tennis for the youngsters to enjoy. The owner of this property produces olive oil and wine there. You will get the true feeling of being in Italy here. You will love it so much! This is the closest you can get to Italian culture.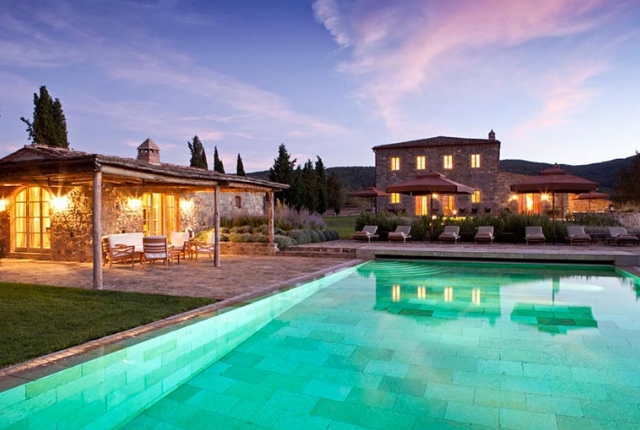 6. Villa La Fauci, Tuscany
Villa La Fauci is a 19th century Farmhouse set in Tuscany. It is a luxury holiday home where you can get away from all the fuss of big cities. This is a true Tuscan Italian villa. You will find stone walls, terracotta tiles and wooden beams here. There are modern facilities such as a pool, dining terrace and a whirlpool. Your family will have a lot of fun here and they will also be charmed by the interiors.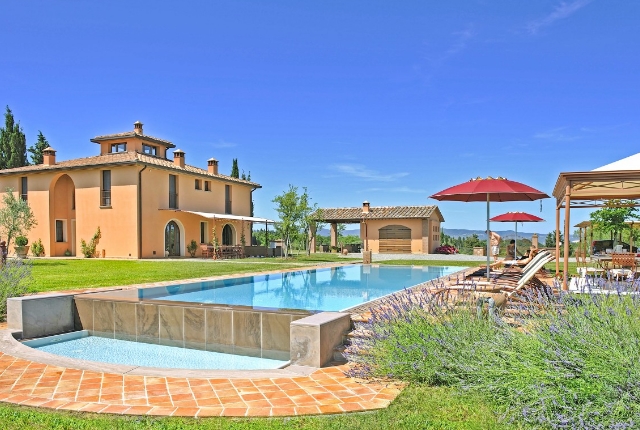 7. Trulli Lagorio, Umbria
This is a restored villa. It is located few minutes away from a very beautiful village. The great thing about these places in Italy is that you get to witness charming villages. This is located in Puglia. The villa has a heated pool, a barbecue, outdoor shower, roof terrace and a pizza oven. Your kids can enjoy the pool and pizza oven. You and your partner can cook up something in BBQ. The view is even better!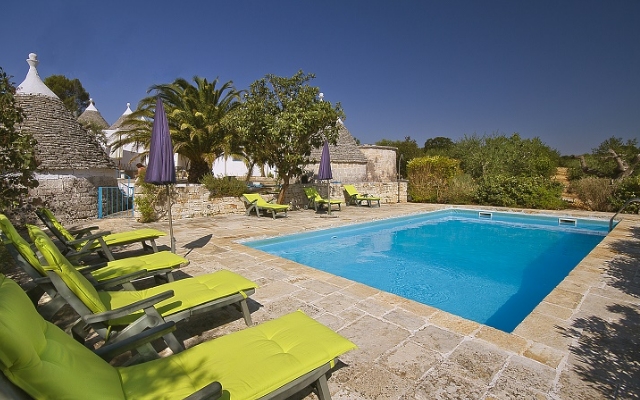 8. Villa Rosetta, Sicily
At Villa Rosetta, you will get the most breathtaking ocean view. Sicily is so beautiful. This modern yet contemporary luxury villa is perfect. You and your children can enjoy the fruit trees in the garden of Rosetta Villa. You will find fruit trees like paw paw, almonds and bear figs. You will surely get a fresh breakfast here with such amazing freshly picked ingredients. Your kids can get some gardening sessions too!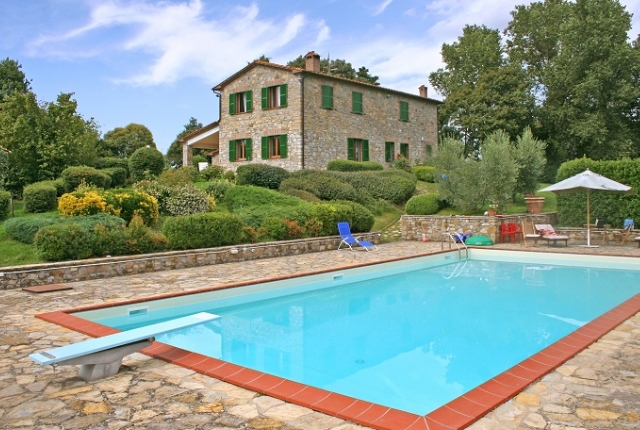 Did the list help you in any way? All the villas mentioned above are so serene. We live in a busy world where we do not get to catch a breath. The elderly people in your family would love to have this little family break. The Italian villas are rustic and such perfect holiday option. Make sure you choose the best villa for your family holiday. Don't forget to click lots of pictures.