Tuscany is a beautiful region in the central Italy well-known for its art and architecture that dates back to the Renaissance era, pleasant hill towns, green landscapes, sunflower fields, low hill, and Medieval towers. Beautiful environment and spectacular structures in Tuscany attracts several tourists worldwide. It is a wonderful destination to spend your summer vacations exploring fabulous beaches and islands and watching fine art. So, let's have a look at some the amazing tourist attractions that you must not miss when visiting Tuscany.
Find Below 7 Fabulous Tourist Destinations In Tuscany That You Should Visit:
1. The Towers Of San Gimignano
Discover how Tuscany looked like in the medieval era by visiting San Ginignano, an ancient medieval town of fine towers. Here, you can explore 13 towers that impart San Gimignano flawless skyline.
Discover interior artwork performed by Domenico Ghirlandaio, Benedetto da Maiano, and Benozzo Gozzoli.
Visiting Herb Pharmacy and Herbarium belonging to 14th century and small Romanesque Church San lacopo that was constructed by Knights Templars helps you delve in the classic medieval times. Enjoy strolling on narrow streets of this beautiful town that possess 13th century walls to admire as you walk through the lanes.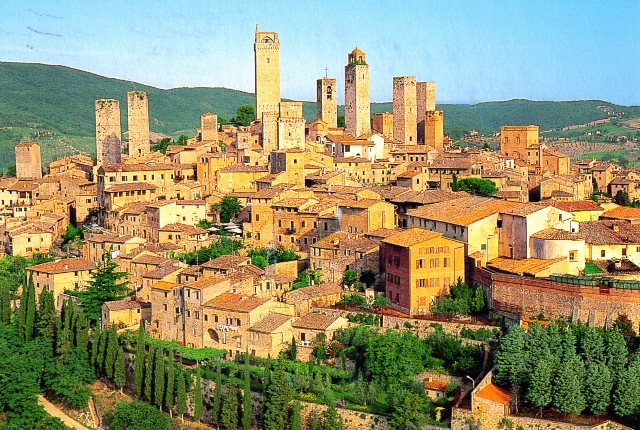 2. Montecatini Terme
Montecatini Terme lies in the Tuscany's province of Pistoia, and it's popular for its thermal waters and being the top Italy's spa town. You can find here many modern as well as historic spas delivering excellent beauty treatments.
Terme Tettuccio is a sumptuous classic spa that has daily music performances, and you should visit it to watch exquisite architecture in the Liberty style.
This town is pleasant and a great base for visiting and exploring the central Tuscany. Travel through the old funicular railway that takes you up  on the hill to visit the old town of Montecatini Alto when you are visiting Montecatini Terme.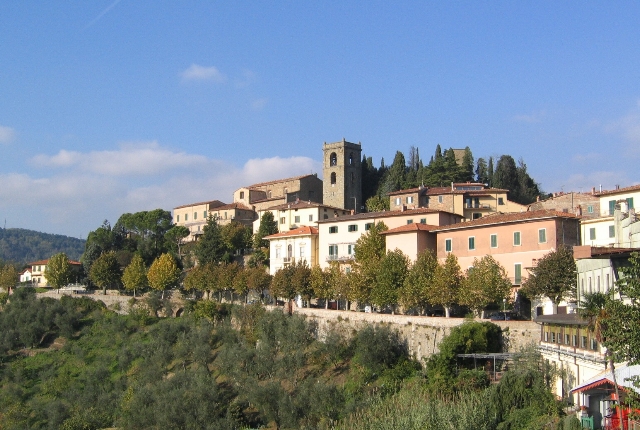 3. Piazza del Duomo
Visiting Piazza del Duomo offers you an opportunity  to watch some fine aspects of the Renaissance. You can find here masterpieces of painters, architects, craftsmen, sculptors, and aristocrats of Renaissance era as you tour in Florence Italy.
Magnificent Brunelleschi's great dome dominates the skyline. You can find marble-faced Giotto's bell tower in vicinity to it.
Also, visit Michelangelo's Medici Tombs and church of Lorenzo to have a pleasant experience. You can visit baptistery having masterpieces developed by Ghiberti and peculiar bronze doors of the Gates of Paradise. Watch artistic works of Donatello, Michelangelo, and many other artists in the Renaissance era by paying a visit to Museo del Duomo.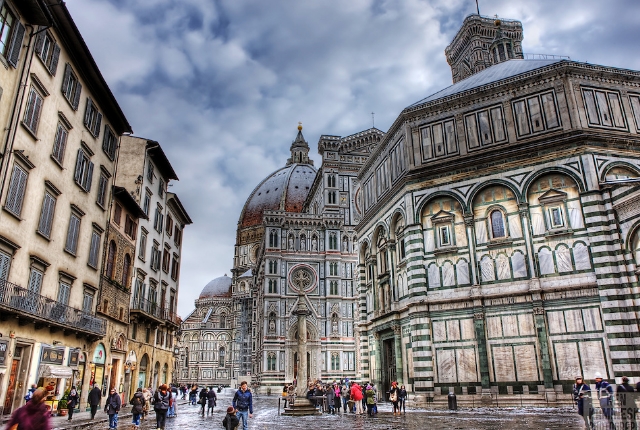 4. Leaning Tower Of Pisa
One of the most prominent destinations that you must visit in Tuscany is the Leaning Tower of Pisa. It stands askew in open area called Campo dei Miracoli, which is popular as the field of miracles, and next to the Duomo Catherdral and Baptistery. It is a bell tower actually leaning to one side because its foundation was made on the soft ground. It took about 344 years to build this splendid Leaning tower of Pisa, and its work began in 1173. This majestic tower weighs approximately 14,500 tons and about 187 feet high. There are about 296 steps on the south and 294 steps on the north of the tower.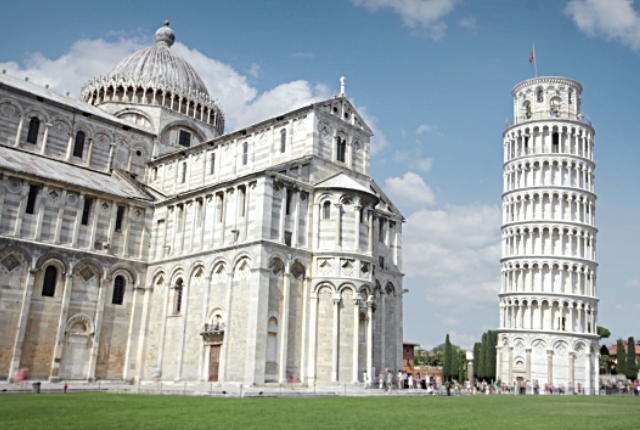 5. Medici Villas And Gardens
Tuscany offers you a great opportunity to explore beautiful villas and gardens constructed by the Medici dynasty. The villas were built by the skilled artists of Medici dynasty exquisitely and acres of hunting parks and tended gardens surround these fabulous villas. Villa do Poggio a Caiano is the most spectacular villa that you can find between Pistoia and Florence in Tuscany. Villa la Petraia is well-known for being the abode in summer for the Italian royal family and it comprises pristine grounds with beautiful terraced gardens. Next to it is Villa di Castello that has exquisite gardens full of statues, fountains, and grottos.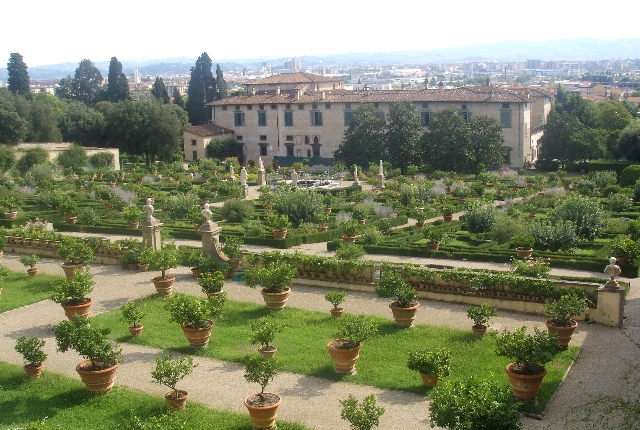 6. Cortona
Cortona is widely popular as a Tuscan hill town, which is surrounded by 3000 years old Etruscan walls. It is known for retaining its rich history through its architecture, and you can explore layers of history present on the Etruscan core. Also, Cortona offers you a great opportunity to discover interesting medieval architecture, magnificent views, state buildings, and huge ex-pat community.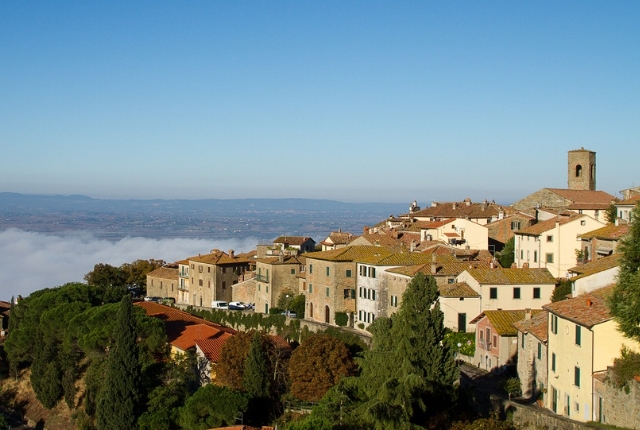 7. Pienza
Explore the beautiful Renaissance town called Pienza when in Tuscany. It is located in Val D'Orcia in the southern region of Tuscany. Pienza is popular for its Piccolomini Palace, pecorino cheese, and balcony from which you can watch exquisite Val D'Orcia, which earns the fame of being the UNESCO World Heritage Site. Don't miss to click spectacular scenic views when visiting Pienza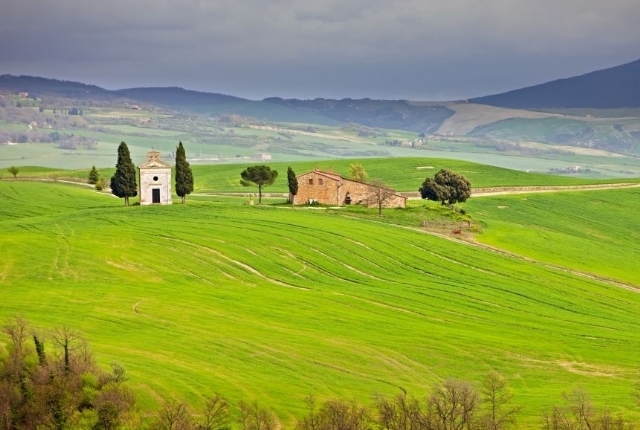 Now that you know these seven incredible tourist attractions in Tuscany, make sure you visit each one of them without fail when planning a tour to Italy.