Lecce is world famous as a wonderful historic city located in the southern Italy that attracts lots of international tourists. Also, it is one of the prominent cities in Apulia and capital of the province of Lecce. It comprises about 94,766 inhabitants. About 2,000 years ago, Messapii individuals from eastern Adriatic are known to found Lecce. This historic city features exquisite Baroque architecture, and adept architects here had a great advantage to get to carve local golden yellow limestone into beautiful embellishments for palaces and churches. As you walk in this amazing city, you can watch artistic figures of animals, angels, plants, human faces, and curlicues, delicate windows, surrounding balconies and doorways, and various other carved aspects. So, let's have a look at some amazing tourist attractions that you should explore when in Lecce.
Find Below 7 Fabulous Tourist Attractions That You Must Not Miss When In Lecce
1. Basilica di Santa Croce
Basilica di Santa Croce is one of the most elegant tourist attractions in Lecce. It is Santa Croce's Baroque church that has embellished façade, rose window, intricate stone carvings, and beautiful architecture. Its construction begun in 1548 and it was finished after greater than 150 years. You can find figures of eagles, human, lions, and griffons supporting the cornices as well as lots of leaves, fruits, and fanciful creatures carved in it. The interior of the church too feature a Baroque style with columns that divide the nave from aisles, side chapels with artistic stonework, and exquisite artchitecture.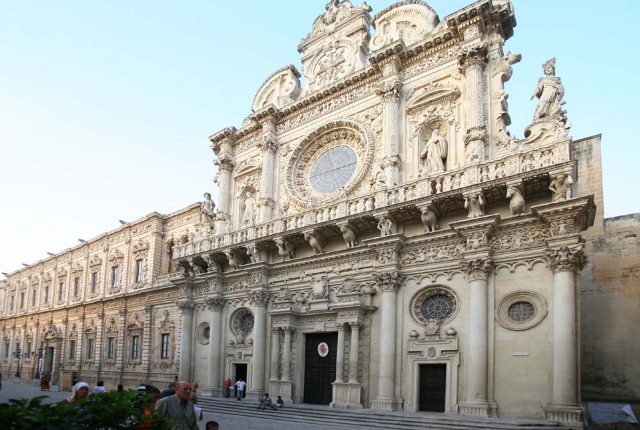 2. Piazza del Duomo
Piazza del Duomo is a historic tourist attraction in Lecce. It is widely popular as the religious center of this beautiful town. A series of spectacular buildings enclose the Piazza del Duomo. You can watch the Duomo Cathedral, the soaring bell tower, the Bishop's Palace, and the Seminary here.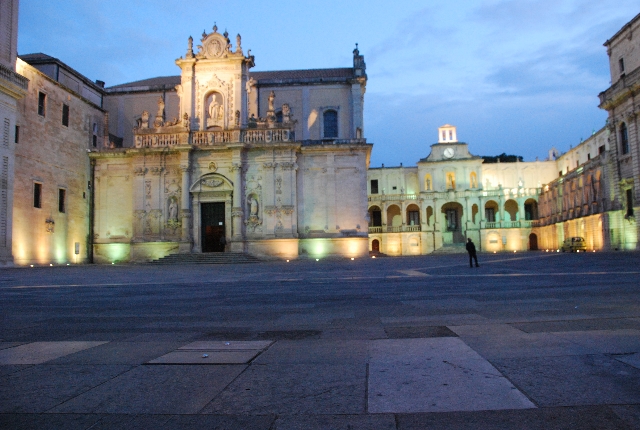 3. Otranto
You can find a small fishing town called Otranto on a beautiful bay on the south coast of Lecce. Here, you can have a wonderful view across the Straits of Otranto to the spectacular mountains of Albania. Visit cathedral of the Santissima Annunziata to watch well-preserved columns and mosaic floor that feature artistic work done in the 12th-century and a five-aisled crypt. Here you can also find heroic subjects. Go to the upper part of Otranto to visit a small church of San Pietro, which was created in 10th and 11th centuries, featuring a Byzantine dome, and artistic frescoes of scenes of Christ's life and saints.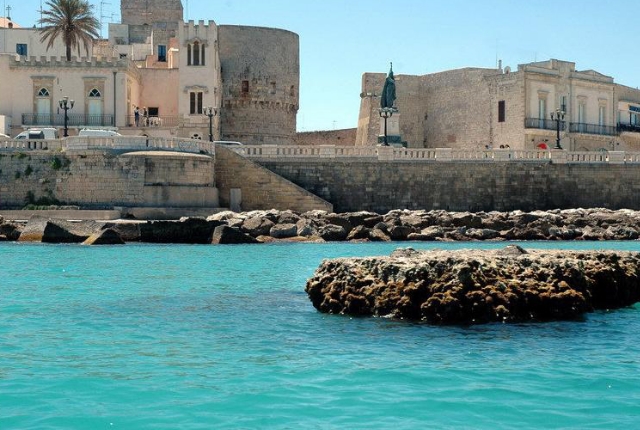 4. Piazza Sant'Oronzo
Piazza Sant'Oronzo, the main square in the center of Lecce, is the spot where the Via Appia, the Roman road to south Italy, ends. You can find here a loggia well-known as Palazzo del Sedile, which was constructed in 1592, near 17th century tall column having a statue of patron saint of the city. Beside the loggia you can find a doorway to San Marco, small church built in 1543. On the south of Piazza Sant'Oronzo you can find remains of Roman amphitheater that dates back to the 2nd century.
5. Castello
Castello is a trapezoid ground that is situated in the southeast of Piazza Sant'Oronzo. It was constructed by Charles V from 1539 to 1548. Years ago, it was utilized as a fortress for crucial military purposes and a part of it was dedicated to a theater. Visiting Castello you can find exquisite interior spaces with stained windows of glass and carved capitals that feature the culture of the province. You can find incredible Papier-mâché Museum on the ground floor featuring beautiful craft for which Lecce is widely popular. Discover the ceiling decorations, papier-mâché statues, and the art, which was developed in the 17th century in Puglia, for embellishing the churches. Also, find studios and shops in Lecce that still practice the ancient craft.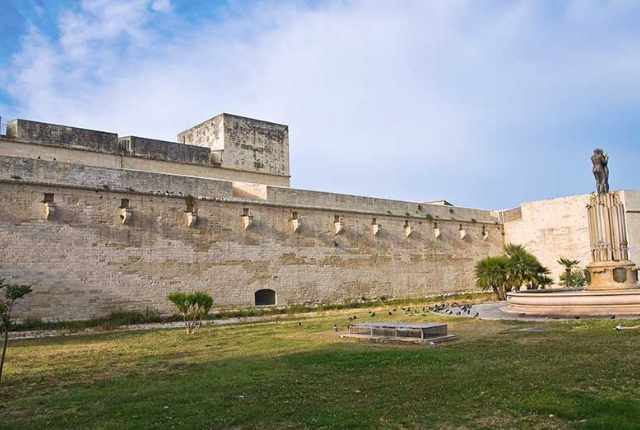 6. Roman Amphitheater
If you are fond of watching excavations, you can find here Roman amphitheater that got buried under Piazza Sant'Oronzo and partially excavated in 1929. Even though most of it is still underground, you can watch seating tiers and an area of the floor where people arrange open concerts and performances today. The theater used to have greater than 25,000 spectators. The excavations of the theater include marble statues, marble mosaic floors, arches, and columns.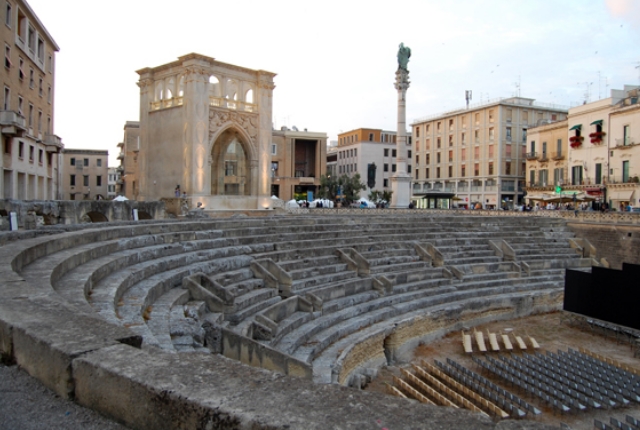 7. San Matteo
The beautiful church known as San Matteo was constructed in the Baroque style in 1667, however its exteriors are unique having two columns that guard the façade. It comprises beautiful vaulted ceiling. The church has an impressive high altar. You can find that the interiors of the church comprises elliptical nave and chapels that surround the nave are separated by 12 Apostles' statues. Also, watch Venetia statue of Peita created using polychrome wood in 17th century in the fifth chapel and a papier mâché statue in the third chapel.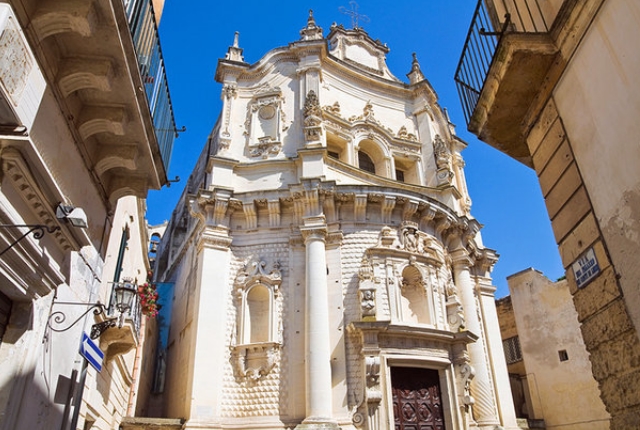 Now that you know these seven spectacular tourist spots in Lecce, make sure you visit each one of these when planning a trip to Lecce.