Puglia is located in the southern part of Italy. Although it is not one of the traditional tourist destinations, these days it is becoming quite popular among present day travelers because of its unique culture, long history, nature and varied charms. It has the longest coastline and is the best spot for savvy travelers looking for a manicured and less frenetic destination. This is the place where the A few attractions one must not miss during a tour to Puglia are listed below.
Things To Do In Puglia
1. Alberobello
Alberobello has become an important part of Puglia tour because of its unique dwellings and picturesque views.
The UNESCO World Heritage Site is popular for its limestone built small dwelling with distinctive conical roofs and thick stone walls.
They are called trulli. The trullis are whitewashed and roofs are decorated fancifully.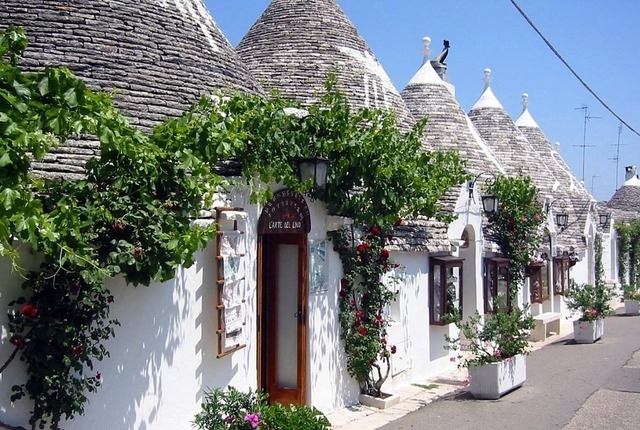 2. Grotte di Castellana
Located a few kilometers away from Alberobello are the beautiful caves of Castellana.
The caves began forming about a million years ago and are an important attraction in Puglia.
A guided tour will enable you explore the caves deep down and you will be amazed by the incredible landscapes, stalactites, stalagmites, fossils etc. The colors and conformation will solicit your imagination and will leave you astonished.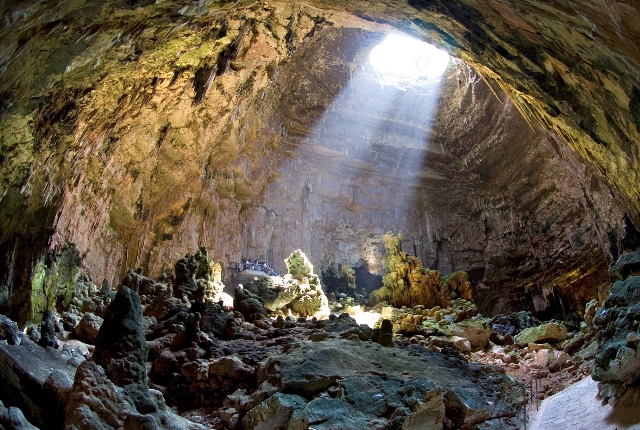 3. Cathedral Of Otranto
The Otranto Cathedral, also known as the Skull Cathedral is unique, weird and wonderful.
The large mosaic flooring – the tree of life, with bizarre images of animals and humans has puzzled people and seized the attention of many.
The renaissance window, Moorish ceiling, skulls and bones of the 800 martyrs, the rock that was used to behead the martyrs all make the cathedral scary yet attractive and interesting.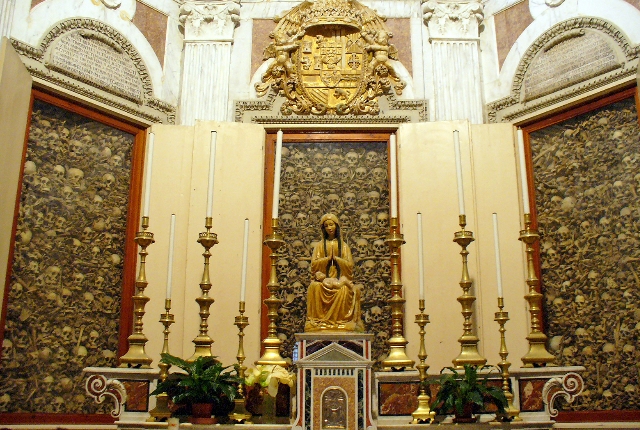 4. Foresta Umbra
The shady forest is a great natural beauty with tall trees, centuries old plant species, and variety of wild animals, a lot of varieties of orchids, and wild nature.
Well marked trails, natural views, and peaceful atmosphere make the Umbra forest perfect for mountain bikers and hikers.
The wooded area will be a treat to those who love nature and animals.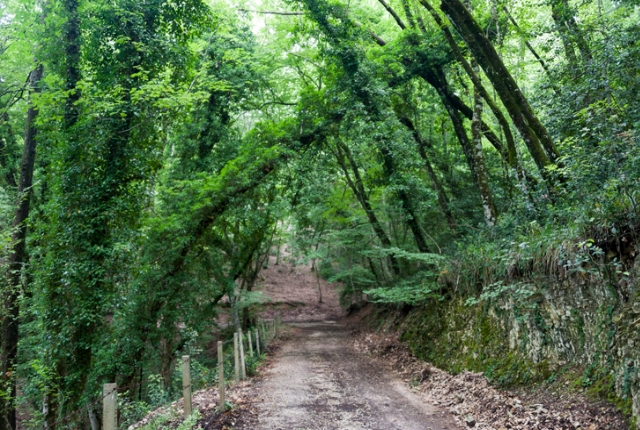 5. Monte Sant' Angelo Shrine
The beautiful small church inside a cave housing the footprints of Archangel Saint Michael is a scared and religious place.
The church has a rich history and has been made a pilgrimage site.
The exterior is ordinary, but the main church and area that lead to the cave inside which the saint appeared are marvelous. The sculptures, rose-windows, Tomba, altars are fantastic.