Slovakia is a well-known European nation which is blessed with incredible natural landscape and amazing castles. Bratislava is populist as the capital city of Slovakia, and if is known for its unique Old Town having fabulous café scene. You can't afford to miss visiting the Slovak National Museum that features amazing Roman artifacts and outstanding crafts and arts from the 20th century. So, if you are planning your coming vacations in Slovakia, learning about various tourist attractions to explore in this wonderful European country can make your trip interesting and enjoyable. Scroll down to discover more about them.
Find Below Eleven Prominent Travel Destinations In Slovakia That You Must Not Miss Visiting:
1. Spis Castle
Plan to visit Spiš Castle, one of the Europe's biggest castle structures and one of the most treasured cultural monuments. You can find it about 200 m high in comparison with the surrounding area in the region well-known as Spiš, and it situated on dolomite rock.
Spiš Castle is famous as one of the gigantic architectural construction dating back to the 12th to 18th century.
First constructed in 12th century this castle became a well-known cultural, political, and administrative centre and had several rulers since them. Finally, since 1945 the Spiš Castle belongs to Slovakia.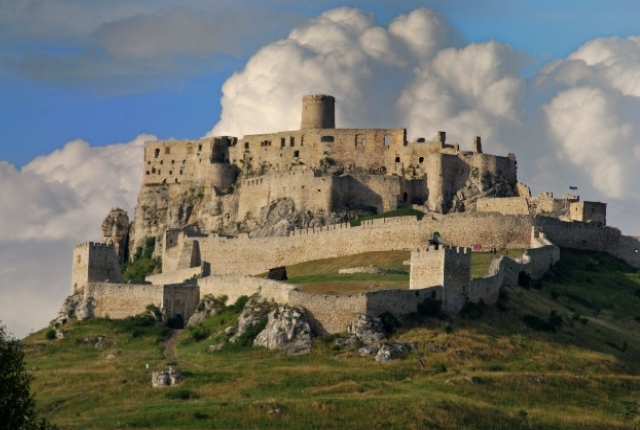 2. Church Of St. Jacob
Make sure you visit Church of St. Jacob to watch the world's largest wooden altar i.e. St. Apostle Altar. It is prepared by Master Paul by using lime wood. Watch incredible system comprising circles and triangles that perfectly balance the praiseworthy architecture. You can find it in a tiny yet historically significant town well-known as Levoca in this European nation.
This Roman-catholic church is known to have been constructed in the 14th century. Initially, it was gothic church and part of old church.
Don't miss watching the beautiful tower of this popular church. You can find an incredible museum featuring medieval sacral art inside this outstanding church.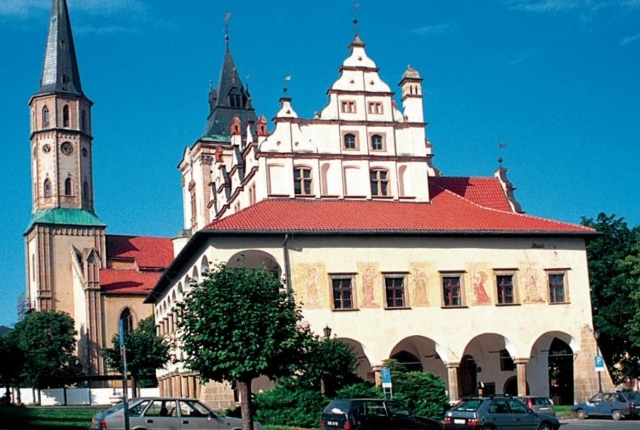 3. Kremnica Mint
Visiting Kremnica, a tiny town in Slovakia, offers you an opportunity to visit Kremnica Mint, one of the popular and oldest constantly manufacturing companies.
Kremnica Mint was established in 1328 when Kremnica became famous as a free royal town.
It is well-known for manufacturing gold coins that are historically popular as 'ducats'. These Kremnica ducats are known for their high level of quality and purity. Besides coins and medals, it also manufactures awards, tokens, tie pins, plaques, labels, pendants, and many other products. Also, Kremnica Mint produces coins for the Slovak National Bank.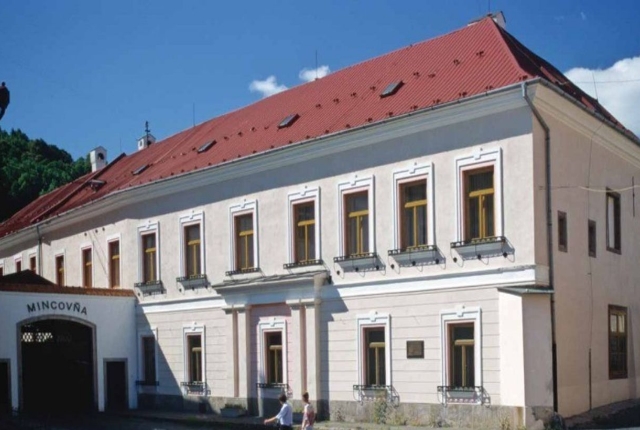 4. Dobsinska Ice Cave
Don't miss visiting one of the outstanding, largest ice caves in Europe when visiting Slovakia. Visiting Dobšinská Ice Cave, which is part of UNESCO World Heritage list, will gift you a wonderful experience.
This incredible ice cave was discovered in 1870 by a royal mining engineer called Eugen Ruffinyi.
Prior to that, the entrance was well-known as Cold Hole. You can find this amazing ice cave in the vicinity of Dobšiná, a well-known mining town and about 130 meters high above the fabulous River Hnilec. This 1483 m long ice cave offers you 515 m to explore. These 515 m are open for tourists to explore from May to September.
5. Janko Kraľ Orchard
Are you fond of nature and parks? Make sure you visit Janko Kráľ Orchard, one of the oldest wonderful public parks in the Europe, when in Slovakia.
It was founded in 1774-1776, and it's situated in the northern area of Bratislava and outlined by New Bridge access road, pleasant River Danube, main road, and fabulous Old Bridge access road.
You can find a variety of trees in this public park. Discover alleys that are known by the complementary species of trees there. The remarkable gothic architectural structure was constructed in initial 15th century. Watch the statue of Janko Kráľ in the centre of the park.
6. Ochtinska Aragonite Cave
Make sure you visit incredible Ochtinská Aragonite Cave that you can find in the southern area of Slovakia in the vicinity of Rožňava.
This is the only aragonite cave you can find in entire Europe and one of the only three popular aragonite caves on the planet. Jan Bystrický discover this outstanding cave in Slovakia in 1954.
It is open for tourists since 1972. Ochtinská Aragonite Cave is 300 meters in length and well-known for its unique aragonite filling. Milky Way Hall is the most popular part of this remarkable cave due to its unique oval formations. White aragonite formations in the ceiling full the crack and shine similar to stars in the Milky Way.
7. Botanic garden on Lomnicky Peak
Lomnický Peak is popular as the third tallest peak in entire Slovakia, and you can find amazing botanic garden on this incredible peak.
Botanic garden on Lomnický Peak is the highest located garden in Central Europe at height of greater than 2500 m high from the sea level.
In spite of low temperature and high altitude, you can find here rare, unusual species of plants. Don't miss watching the stunning view of the High Tatras from the here.
8. Wooden Bridge In Kolarovo
Going to the south of Slovakia, you can find a spectacular wooden bridge in a tiny town popular as Kolárovo.
This bridge is entirely constructed by using wood, and it is popular as the longest wooden bridge in Europe.
This fabulous wooden bridge is about 2.25 m wide and 86 m in length, and it is located over the river Malý Dunaj.
9. Slovak Paradise National Park
In the east of Slovakia, you can find enchanting forest land which is popular as Slovak Paradise. It is blessed with several spectacular waterfalls, beautiful meadows, gorges, and chasms. Enjoy exploring this spellbinding Slovak Paradise National Park. Go for wonderful walks through the narrow canyons here.
Explore one of the most attractive paths well-known as Sucha Bela gorge here.
You can to discover here cascades, waterfalls, and natural jacuzzis.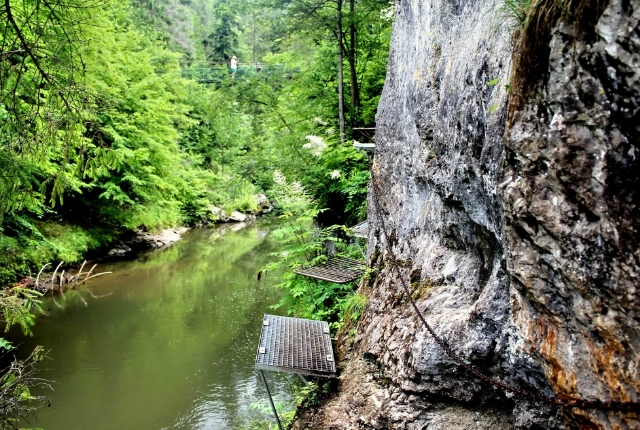 10. Orava Castle
Don't miss visiting Orava Castle, one of the most enchanting castles in the entire Slovakia.
You can find it on a high rock which is in a village popular as Oravský Podzámok, and it is situated above the lovely Orava River.
This remarkable castle dates back to the 13th century and it is known for been constructed in the Kingdom of Hungary during the old days.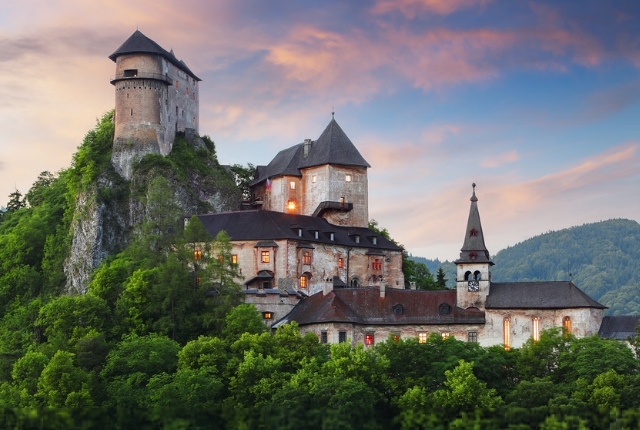 11. Low Tatras National Park
Plan to visit Low Tatras National Park, which you can find amidst the Hron River and Vah River valleys in the central Slovakia.
You can enjoy several enjoyable sports activities in this sprawling 1,102 sq. km national park.
Here several caves are open to tourists so make sure you enjoy explore all incredible caves here.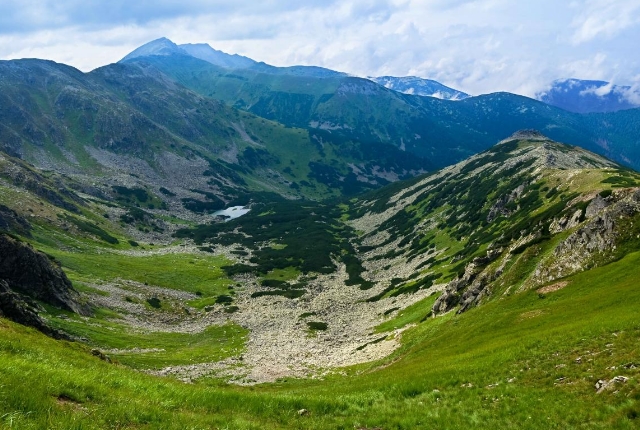 Now that you know these eleven amazing tourist attractions in Slovakia, make sure you each one of them while vacationing in the scenic European country of Slovakia.