There is a lot to explore in the world out there. While some travel for some specific reason, some for fun. Whatever the purpose of their trip is but everybody want to explore more about the place they are going to land on. You might have heard of several places or what that place is famous for but today keeping everything aside, you are going to learn about the top 8 bridges in the world put there. It may be bizarre to say that I am going to check out the bridge out there but believe me the very sight of these bridges will make you shout out loud about your actual motive. From several bridges in the world, I have the top 8 bridges that are amazing in all aspects and will definitely leave you awestruck. Do read about these bridges so that next time whenever you land on that particular place, you must not forget to be there.
Here Are Top 8 Bridges In The World:
1. Akashi Kaikyoo Bridge Or Pearl Bridge, Japan
Japan has always been the best in technology and creation and this is just another one of their creation. Opened in 1998, this bridge covers the length of 1991 meters linking Kobe city located on the mainland of Honshu to Iwaya on Awaji Island. It is not just one of the longest suspension bridge in the world but also the fourth tallest bridge in the world. Standing on this bridge, you may witness the beautiful japan and its cities nearby.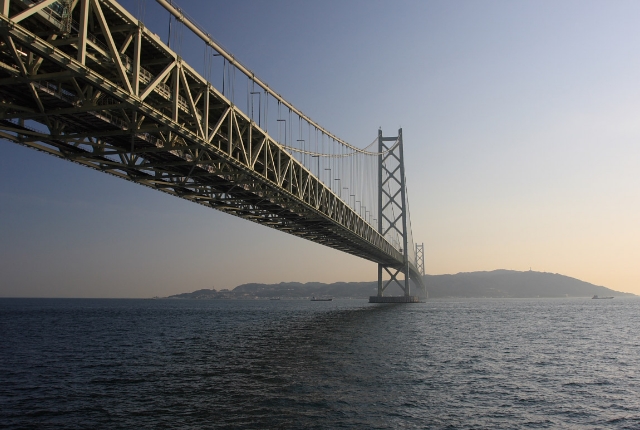 2. Sydney Harbor Bridge, Australia
Between the north shore and the central business district of the city, this bridge carries railroad and roads that can stand thousands of vehicles at the same time and still has space for bicycle and pedestrian traffic. Apart from its location and the beauty, this bridge presents beautiful sights of Sydney's famous buildings and also the skyline of the city. Its locals has nicknamed it "The Coathanager" for its arch-based design. For all these reasons, if someday you happen to be in Sydney then must not miss visiting this bridge.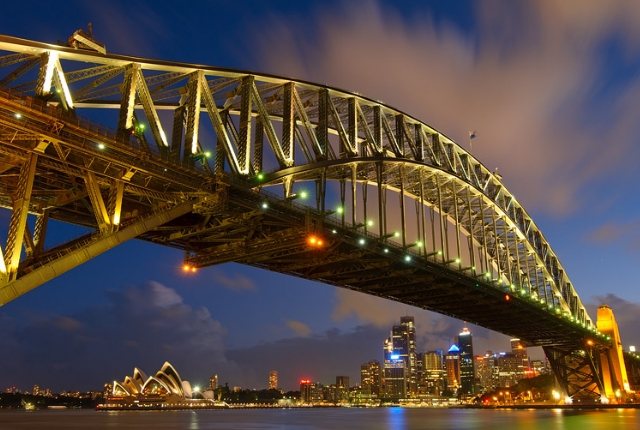 3. Golden Gate Bridge, San Francisco, United States
First opened to the public in 1937, this bridge remained as the longest suspension bridge until 1964 with a span of about 1,280 meters. Since then, people have been coming here to check out its beauty and to capture some clicks. There was a time when it was thought that the bridge could not be built but today it appears as one of the "seven wonders of the world." The renowned Golden Bridge of 1.7 miles long, connects San Francisco to Marin Headlands. With its beautiful orange color, the bridge appears stunning when all the light come out.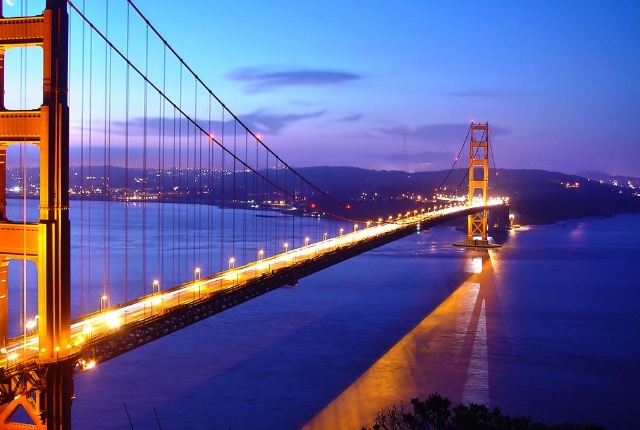 4. Gateshead Millennium Bridge, England
For those who want to see more in the bridges, this one is a must visit. The bridge standing on top of Tyra river is also called the "Winking or the Blinking Eye Bridge" because of its shape and slight tilt. It is the first or the only tilted creation in the world out there. Made for pedestrian and the bikers, whenever this bridge is raised and then lowered, it appears as if an eye is blinking. First opened to the public in 2001, this bridge has already gathered tons of awards for its unique design.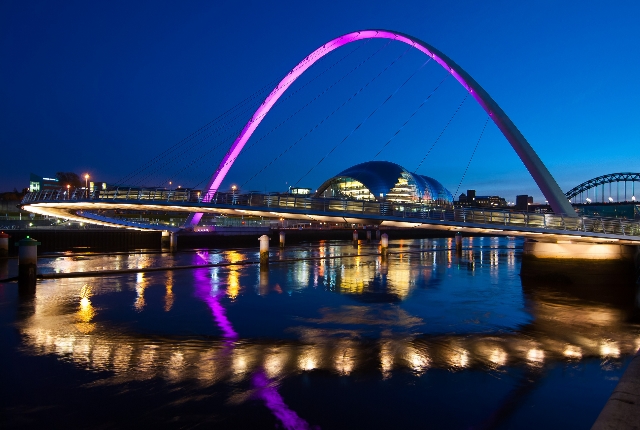 5. Tsing Ma Bridge, Hong-Kong, China
Being the largest suspension bridge in the world, the Tsing Ma Bridge in Hong-Kong features two decks carrying both rail and road traffic, while there is no space for pedestrian. Although, it was subjected to some serious testing but after repairing, it was once gain opened to the public in 1997. Despite Hong-Kong being a subjected to serious typhoons, this bridge has still kept intact because of its safety features like sheltered carriageways.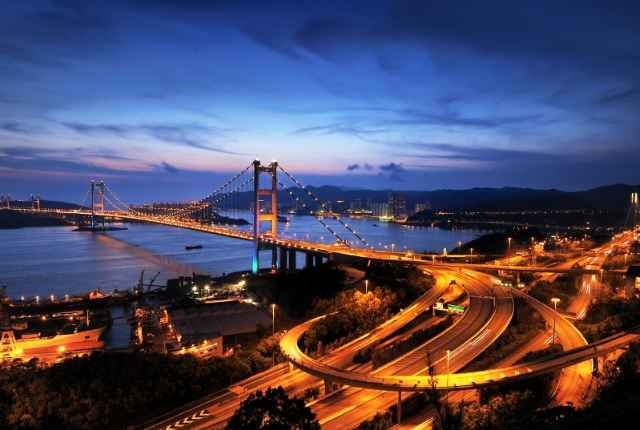 6. Ponte Vecchio, Florence, Italy
In the beautiful city of romance, it seems that now you have one more reason to visit. Yes, the Ponte Vecchio Bridge in Florence, Italy more than a beautiful bridge is admired as the shop of the painters, artists and souvenir sellers who spend all day nearby or on the bridge paving and selling their thoughts. It is Europe's oldest stone arch bridge but still kept in good shape especially in terms of beauty. As per the history goes, this bridge was asked not to be destroyed by Adolf Hitler on whose very order all other bridges in Europe were destroyed.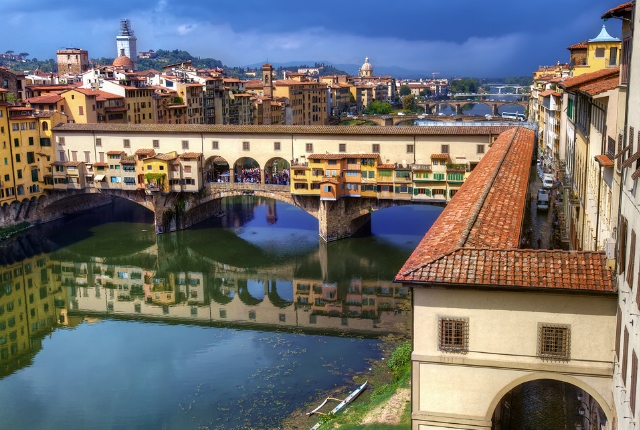 7. Millau Viaduct, Millau, France
Standing at 343 meters above the ground, the Millau Viaduct Bridge is probably the tallest bridge out there. This 4 lane bridge was opened in 2004 and lies France's deepest valleys underneath it. The bridge stands on 7 piers of different lengths and its 2nd pier is the tallest one with the height of 244.96m which probably is taller than the famous Eiffel Tower of France. For the first timers, this bridge is going to create some awestruck movement because of its height but don't worry as it present some beautiful sceneries too.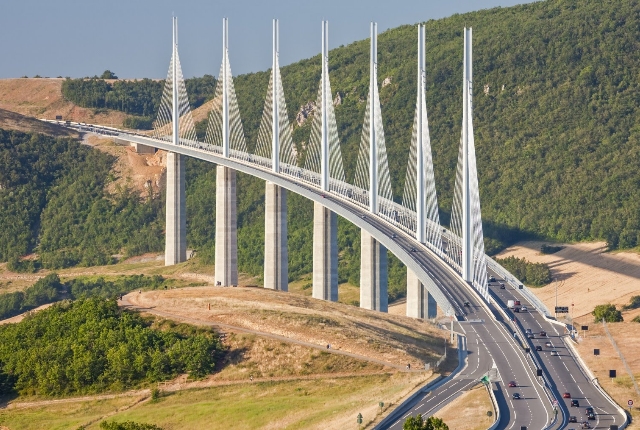 8. Brooklyn Bridge, New York, United States
This bridge was completed in 1883 and now is the oldest suspension bridge located in the United States. Built on top of the east river, it connects Brooklyn and Manhattan. Due to its span of 1595.5 feet, this suspension bridge is the longest suspension bridge since the time it was opened for the locals in 1903. So what that it is old, it still serves the city's major attraction. Whoever visits this bridge never forgets to click pictures with the beautiful skyline of Manhattan.