Located between North African coast and amazing Sicily, Malta is a small yet beautiful island nation in Europe that you simply can't afford to miss exploring. Well-known for incredible limestone cliffs, spectacular historic sites, beautiful beaches, fascinating treasures, and natural beauty, Malta attracts lots of tourists every year. Your trip to Malta would be incomplete without visiting outstanding megalithic temples, plenty of fortress, and peculiar Ħal Saflieni Hypogeum that dates back to 4000 B.C. So, if you have plans to spend your coming vacations in enchanting Malta, you need to have a list of popular tourist attractions on this amazing island. Read on to learn all about spectacular places to visit in Malta.
Find Below 9  Fascinating Places To Visit In Malta To Explore:
1. The Ħaġar Qim Temple
In the south coast of Malta, you can find Ħaġar Qim Temple on the top of an incredible cliff and overlooking the islet of Filfla and sea. This temple is quite ancient and dates back to 3600 BC. You can find several outstanding artefacts in the temple that includes a plenty of statues of standing and sitting figures, an embellished pillar altar, and amazing pair of table altars. You can find statues now been displayed in worth-visiting Nationa Museum of Archaeology at Valletta.
2. Mnajdra Temple
Scenic, easily accessible downhill trail of 500m takes you to Mnajdra temple, another popular archaeological site in Malta. Here, you can find three temples next to one another making a complex that features a unique façade which is constructed mainly by using resistant Coralline Limestone. Each temple has a trefoil plan. You are sure to appreciate the advanced engineering, adept artistry, and construction knowledge.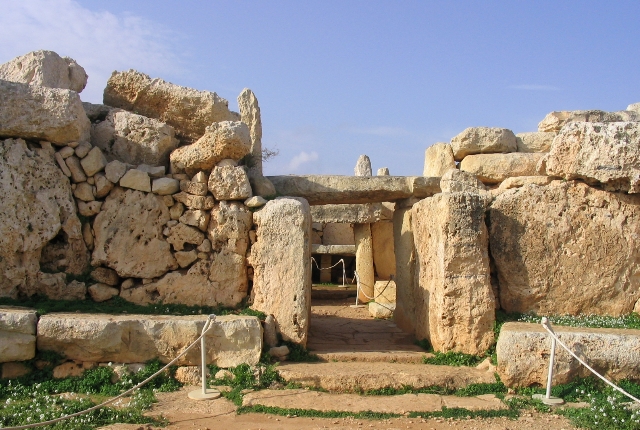 3. Azure Window
You simply can't miss visiting spectacular Azure Window during your excursion in Malta. It is well-known as one of the most popular place in Gozo and indispensable attraction in Malta. Visit Dwejra village in vicinity to enjoy the fun of swimming, boating, scuba diving, and other water activities around the arch of the Azure Window. Go for boat tours to capture stunning pictures of arch of Azure Window. Hike along to watch breathtaking views.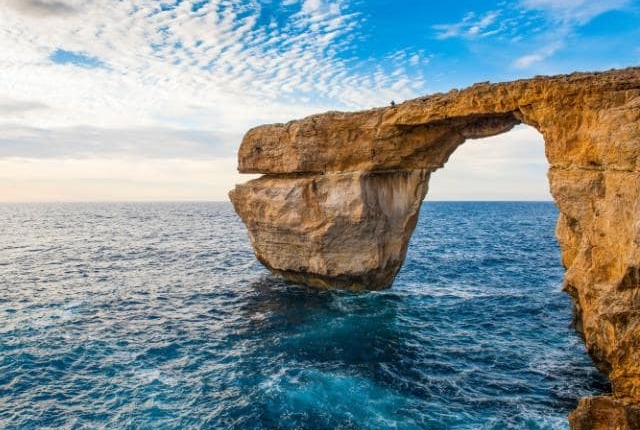 4. Ħal-Saflieni Hypogeum
Do not miss visiting Ħal-Saflieni Hypogeum, which is a Neolithic subterranean structure and the only underground prehistoric temple that you can find on the planet. You can find it in Paola city in Malta. It comprises chambers, halls, and passages that are well-carved out of rock. This complex is known to have three levels, lower level, middle level, and upper level. 10.6 meters underground you can find the deepest room.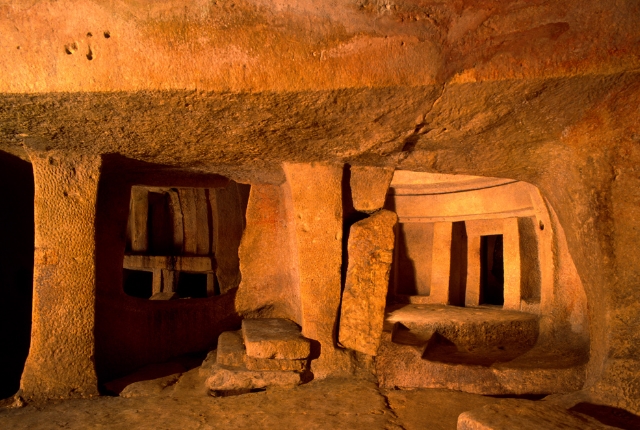 5. Mellieha Bay
Make sure you visit Mellieha Bay, which is also popular as Ghadira Bay. It is the most famous and the longest sandy stretch that you can find while exploring Maltese Islands. Spend a leisure time here. Go for a 15-minute walk up the hill that takes you to the scenic Melleiha town at top of a ridge. Visit 17th century St. Agatha's Tower and Popeye village in the vicinity.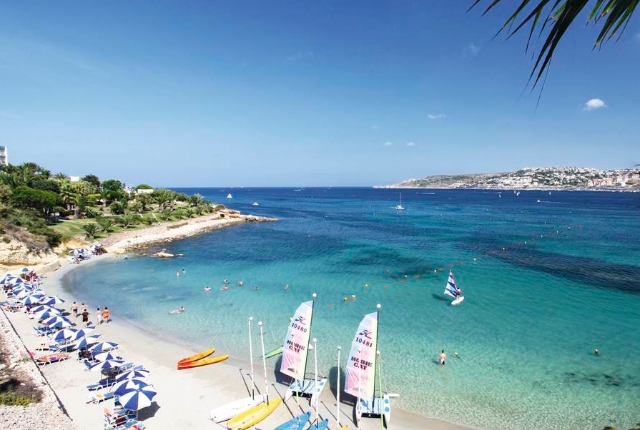 6. Mdina
Plan to visit Mdina, which is a well-known inhabited ancient walled city in Malta. It is known for being first fortified around 700 BC by Phoenicians. Later, Norman rulers and Malta's Arab rulers added taller fortifications. In middle of 1500 its significance faded with about 300 inhabitants left today. Several visiting tourists to watch palazzos of old aristocracy bring life to Mdina.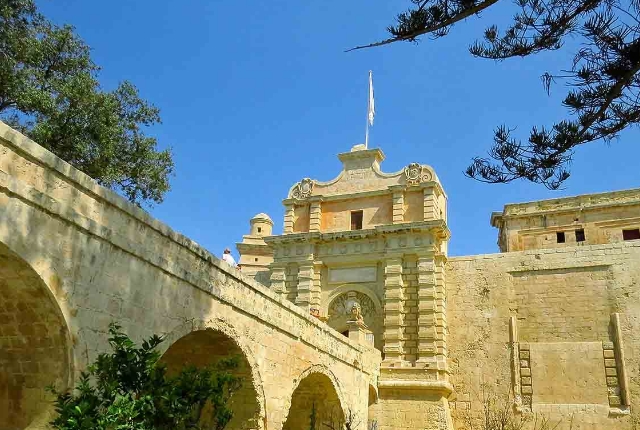 7. Marsaxlokk
Visiting Marsaxllok, a popular scenic, traditional village present in southeastern region of Malta, is a wonderful experience. Village is amazing and you would like exploring its colorful daily market by walking around. A half an hour bus ride from Valleta can take you to Marsaxlokk. Watch brightly colored luzzu fishing boats here. Relax in the peaceful surroundings.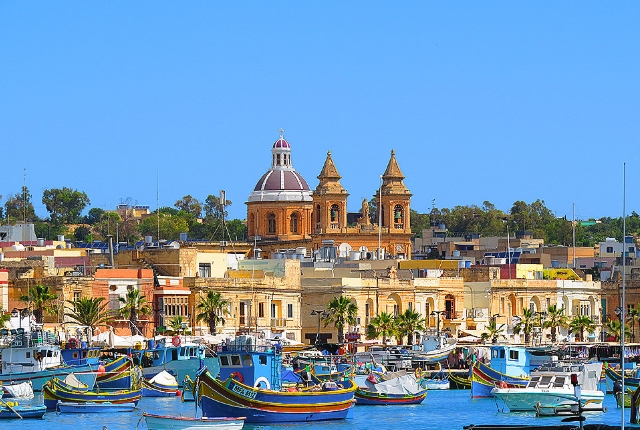 8. Calypso Cave
Situated in a cliff off Xagra, Calypso Cave is well-known tourist attractions in Malta. It overlooks spellbinding sandy stretch of Gozo popular as Ramla Bay. Even though the exteriors and interiors of the cave are not great, it offer you eye-catching views of Ramla Bay and amazing valley so visiting it is worth indeed. It is believed that Calypco Cave is a complex maze and extends down to the sea at certain points. However, some stone boulders block the inward way. Gaze at the unique remains of Marsalforn tower, 18th century protective fortification constructed by Knights of Malta, on the coast present below the Calypso Cave.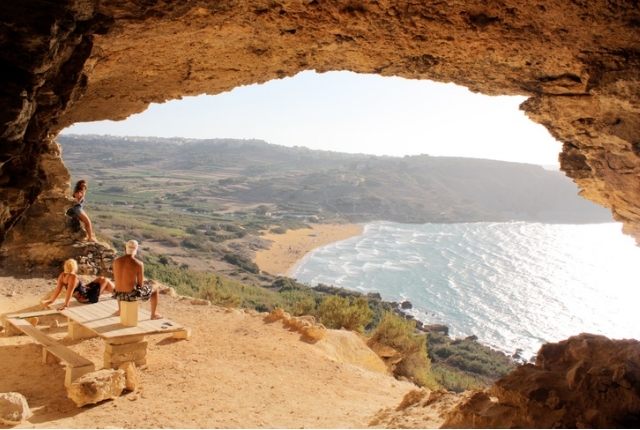 9. Il-Majjistral Nature and History Park:
Il-Majjistral Nature and History Park is popular as the biggest nature park located in Malta. You can visit it to watch picturesque views, amazing flora and wildlife, and peculiar landscape. Also, this outstanding park is known for having several archaeological and historical sites. You can find diverse habitats in the park, such as boulder screes, amazing clifftop garigue, jaw-dropping clay slopes, sandy beach, and a dune. View native shrubs and plants here.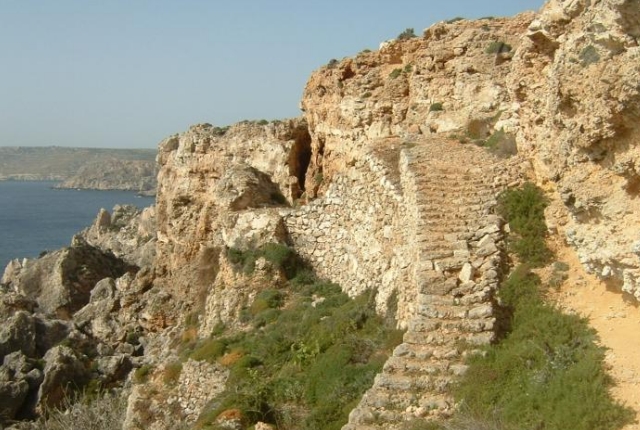 Now that you know these nine amazing attraction in Malta, make sure you visit each one of them during your excursion in this beautiful European island.