If you wish to seep in Spanish charm, Madrid is the perfect place to enjoy its culture, history and urban environment. A modern metropolis with beautiful gardens, important historic structures and fantastic plazas, cafes and restaurants, it is the ideal place for a relaxing holiday. Whether you are looking to explore the Royal Palace, steeped in Spanish history or just walk around Buen Retiro Park, it creates the perfect atmosphere for a memorable tour. Visitors to this city can enjoy great food, visit famous museums or hover around Plaza Mayor's vibrant cafes and restaurants to relish Spanish culture.
Here Are The 7 Most Amazing Places To Visit In Madrid:
1. Royal Palace
Madrid's Royal Palace is a majestic structure that served as the royal residence until the 1900s. Built in 1764, it has over 2500 ornately decorated rooms. Located atop a steep slope, the grand palace is made of fine granite and white Colmenar stone.
An imposing staircase that leads up to the entrance hallway has a fascinating fresco of The Triumph of Religion and Church.
50 rooms in the palace are now open for public viewing and includes a pharmacy, an armory with over 3000 artifacts and the lavish throne room which features a painting by the Baroque artist Tiepolo. The throne room is still used for different state ceremonies and is exquisitely designed with fantastic furniture, tapestry, chandeliers and mirrors.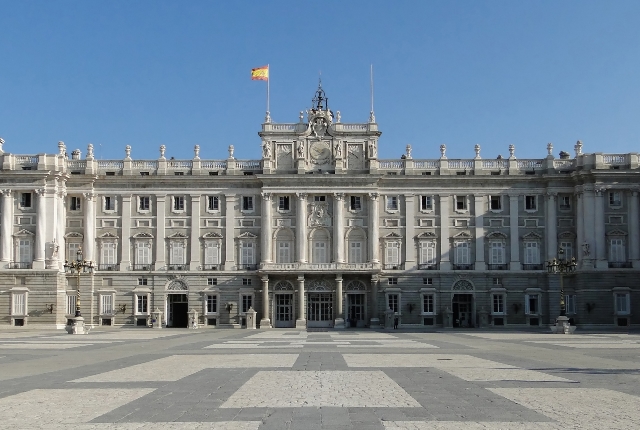 2. Prado Museum
One of the world's finest museums, Prado Museum is often compared to the Louvre in Paris owing to its great collection. Paintings depicting Spanish culture and history from the 12th to the 19th century can be found in the museum.
It has over 5000 paintings, many of which are masterpieces by Italian, Spanish, French, British and German artists.
It also has a wide selection of Neo-classical Italian sculptures. Spread over three floors, 100 rooms exhibit the Prado's awesome collection. It can be a daunting task to visit the entire museum at once and therefore, the museum suggests routes to see certain works. Las Meninas, The Annunciation by Fra Angelico, The Third of May by Goya, Christ Washing the Disciple's Feet by Tintoretto are some of the famous paintings found at Prado.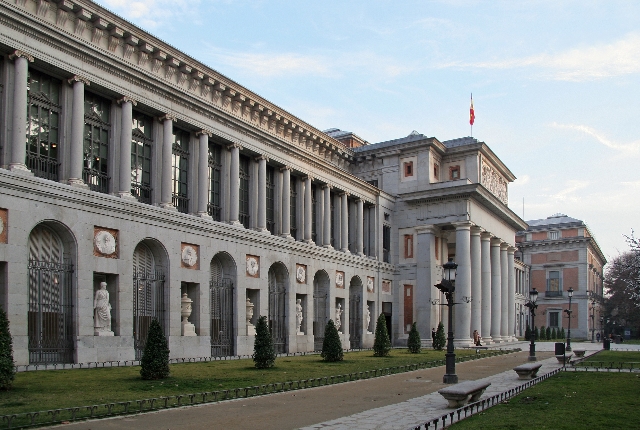 3. Plaza Mayor
Plaza Mayor is an elegant 17th century plaza that was the venue of important ceremonies, bullfights, knightly tournaments and various performances. Covered on three sides by long rows of three-story apartments dating back to the 18th century, it still remains the city's main meeting point. Decorated with beautiful frescoes and balconies with wrought iron railings, these old structures exude a charm and vibrance that is simply unmatched. The outdoor cafes here are now places to unwind. It is also lined by many fine restaurants which are perfect for tasting some Spanish delicacies.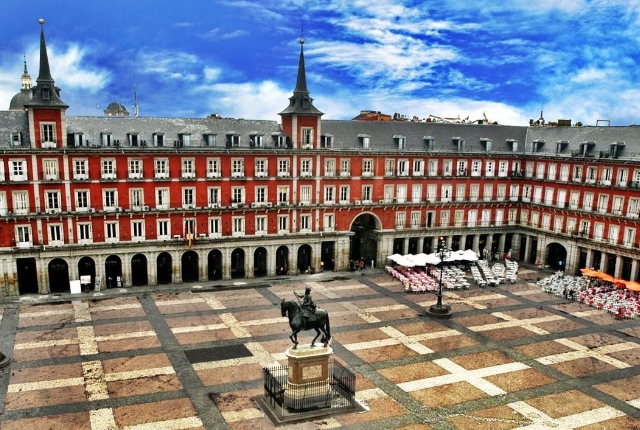 4. Temple Of Debod
Located in a park near the royal palace, Temple of Debod is a temple of the Egyptian goddess Isis. It was originally situated along the banks of the Nile River but construction of Egypt's Great Dam led to the removal of many historical structures. Temple of Debod too was moved from its original place to prevent it from flooding and destruction. Now, it has become a famous Spanish attraction.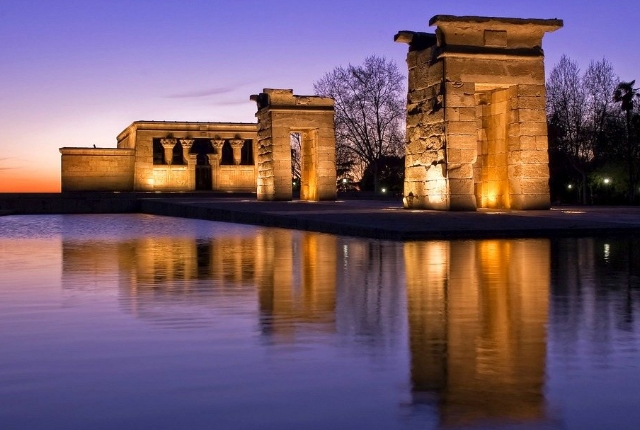 5. Parque del Buen Retiro
Parque del Buen Retiro or the Buen Retiro Park can be best described as a peaceful oasis amidst a busy city. Located in the city center, it is a beautiful park with landscaped gardens, fountains and an artificial pond spread over 350 acres.
In the 1500s, the park had its beginning as a monastery but when Philip II moved to Madrid, it was converted into the royal park.
Since 1868, the park has been open for the public. It is a very popular attraction of Madrid and tourists flock to this place to see the enchanting Rose Garden and the Crystal Palace with a majestic fountain. Visitors can also hire kayaks and canoes to enjoy a quiet ride on the pond.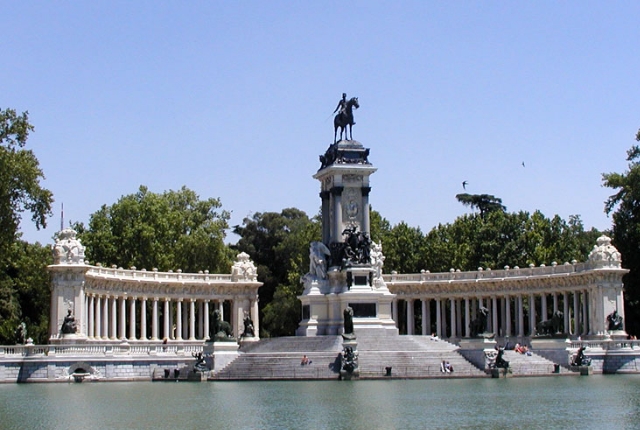 6. Puerta del Sol
Puerta del Sol is a busy and spacious town square that is always humming with activity. Named after the old sun emblem found on the old city gate, it is a major transportation hub and has many bus stops and entrances to metro stations.
Besides, it is also referred to as 'Kilometer Zero' point as all distances in the Spanish road network are measured from here.
It is the perfect place to stroll around and marvel at the many architectural wonders around the square. Every year, thousands gather here to welcome the New Year as the clock at Casa de Correos ushers in another year.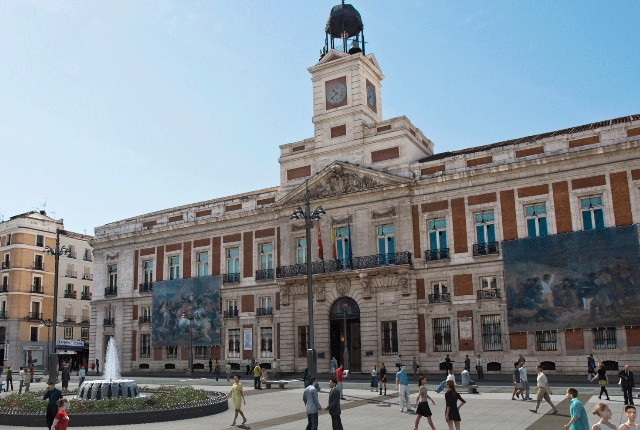 7. Basilica de San Francisco
Built in 1761, the Basilica de San Francisco or the Church of San Francisco el Grande was designed by Fray Francisco Cabezas. It is not only an impressive building but is also a fascinating storehouse of beautiful art works. The interior dome and six chapels are quite inspiring. Painting by Velazquez, Maella and Goya can be found in the interiors of the chapels. It also has a museum with a varied collection of religious art and artifacts.