Madrid is a magnet for travellers from all over the world who seek a pleasant, laid-back relaxing holiday. This capital city of Spain possesses a wealth of various cultural attractions. The city is alive with passion and music and is the best place for couples to romance. Due to its settlement since Roman times, the city has countless historical sites to delve in and enjoy. To enjoy the constantly buzzing activities of Madrid, there are numerous hotels to stay.
Here Is The List Of Best Luxury Hotels In The City:
1. AC Santo Mauro, Autograph Collection
AC Santo Mauro, Autograph Collection is a five-star hotel situated near Paseo de la Castellana of Madrid. The architecture of the hotel has French influences as it sits in the former residence of the Santo Mauro's Duke. The hotel embodies three buildings in the midst of a magnificent garden making it a heaven for the guests. The hotel is well known for its palace-like stay with personalized services.
Visit AC Santo Mauro, Autograph Collection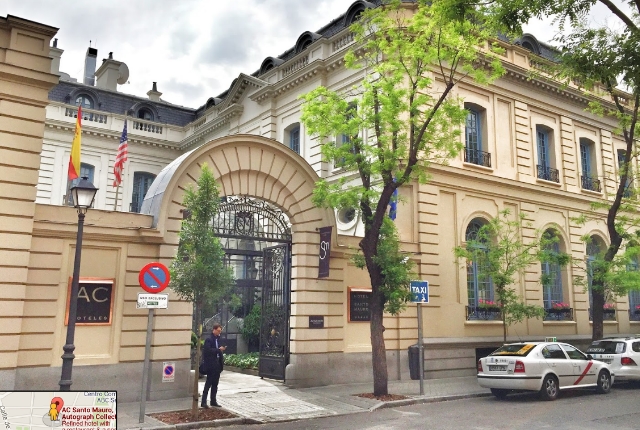 2. NH Collection Madrid Paseo del Prado
The hotel NH Collection Madrid is itself a historical site designed by Antonio Palacios. Some of the rooms in the hotel offer astonishing views of Neptuno Fountain. The hotel gives a palace like stay to the visitors with its ancient classical architecture having a touch of modernity. The hotel with an impeccable location is a home away from home for visitors coming from all around the world.
Visit NH Collection Madrid Paseo del Prado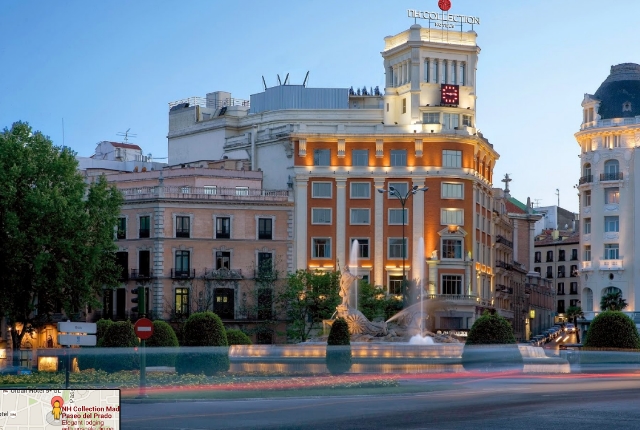 3. Hotel Ritz Madrid
Hotel Ritz Madrid is the most popular and historic hotel in Spain, Europe. The hotel offers classic luxury at every turn and cushioned comfort at every step you take on the floor covered with sumptuous carpets. This is not, of course, a budget hotel but gives a feel of getting the worth of your money. Guests call it a luxury heritage hotel with great location.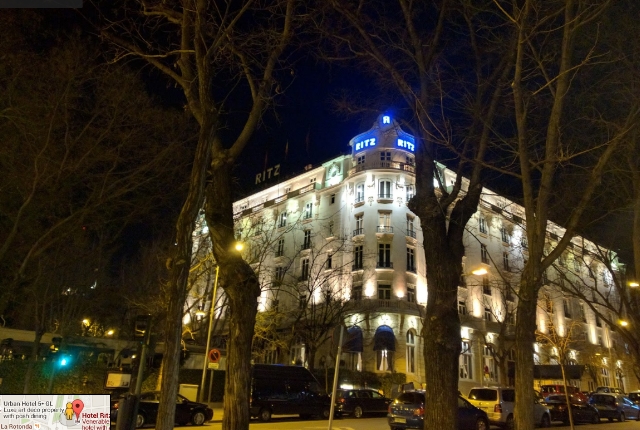 4. AC Palacio Del Retiro, Autograph Collection
AC Palacio Del Retiro is originally a palatial home transformed into a thoughtful 50 room luxury hotel. The hotel offers a nightclub, bar/lounge, laundry service and a 24 hours fitness center. This luxury hotel also offers an option to the guests to pamper themselves from head to toe with its wide range of massages, body and beauty treatments at the on-site spa. It is an ideal venue for conferences, meetings, and celebrations.
Visit AC Palacio Del Retiro, Autograph Collection
5. Hotel Eurostars Madrid Tower
Hotel Eurostars is a luxury and prestigious hotel constructed for people who love exclusivity. The fully equipped rooms, pillow menu, friendly treatment, human warmth, concern for details and peerless service are the features of the hotel ensuring a comfortable stay throughout. Guests experience an urban touch in architecture with an exterior display of the tower.
Visit Hotel Eurostars Madrid Tower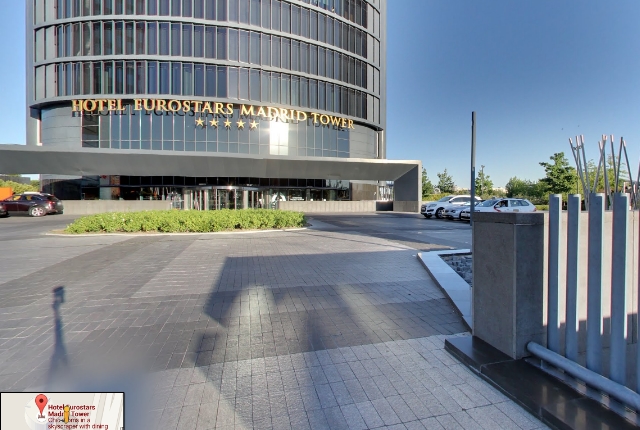 6. Adler Hotel
Adler Hotel is the newest and a distinguished hotel in Madrid. Its architecture is the best example of the rebirth of classicism with tactile fabrics and clean lines. The modern appearance of the hotel has preserved the 19th century scheduled atmosphere and charm that surprises every visitor. The hotel offers toothsome delights to guests to pamper their taste buds.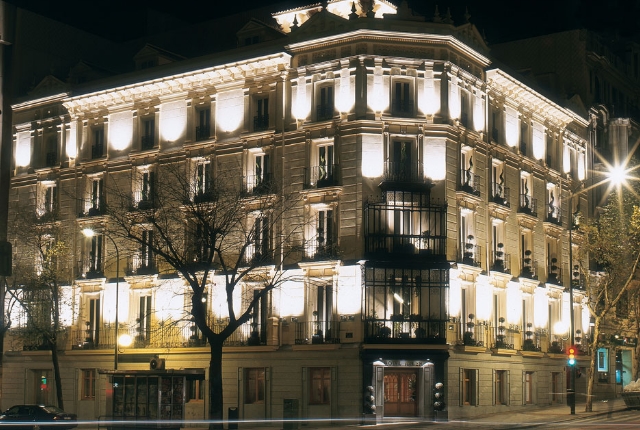 7. URSO Hotel And Spa
URSO Hotel and Spa is a blend of 20th Century architecture and modern decor. This 20th-century palace has been meticulously and lovingly restored to form a beautiful contemporary boutique property. The hotel has a unique interior decorated with black and white pictures of the city that shows how it has transformed over the last century.