Ireland is one of the beautiful countries of Europe that is regularly visited by tourists from all over the world. Ireland's natural beauty mesmerizes visitors who like to spend time in cradle of green nature and clear atmosphere. But this country has colorful historic and cultural heritage too. This colorful historic heritage has resulted in several castles remarkable in setting and architecture. A tourist who loves historic places can visit these castles also. Some castle setting will provide him or her great closeness to nature.
Here Are 6 Remarkably Beautiful Castles You Can Visit In Ireland:
1. Trim Castle
Ireland had seen Norman occupation. This castle that is one of the strongest medieval castles of Ireland is a sign of that era. It was built in the 12th century. Historians say that at that time the castle was the prime seat for power in the Meath province where that castle still exists. The setting of this great Norman fort besides Boyne river also can stun a visitor.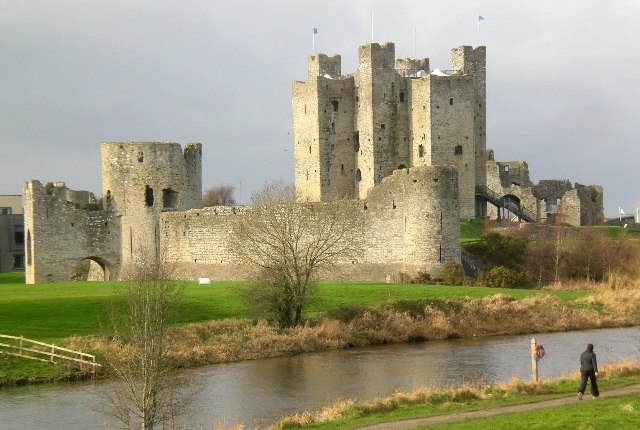 2. Kilkenny Castle
Kilkenny castle is one of the popular tourist attractions of Ireland. It is located on the bank of river Nore in the city of Kilkenny. This 12th-century medieval castle was in hands of different Irish noble and royal families. Now it is open to the public. Visitors can have guided tour here. You can enjoy the great gallery, library, beautiful garden outside in this historic spot.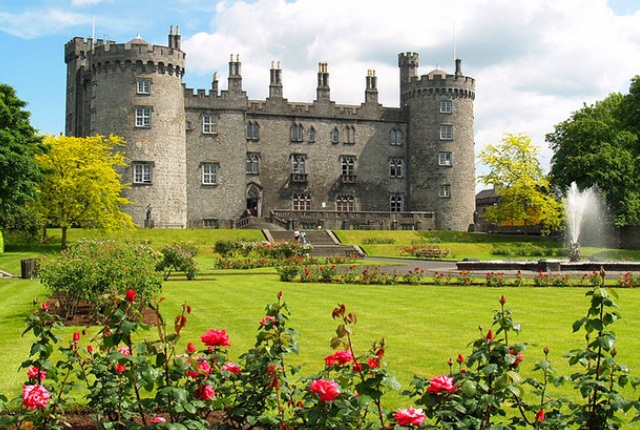 3. Ashford Castle
One of the famous medieval castles that has a spectacular setting also. It is situated in the county of Cong. Built in the 3rd century the castle belonged to an Anglo-Norman House of Burke. The castle had major addition or renovation in the 19th century when the portion in Victorian style was added to it. Now, this castle is a luxury hotel. if you can afford you can spend the night in its luxuriously royal rooms.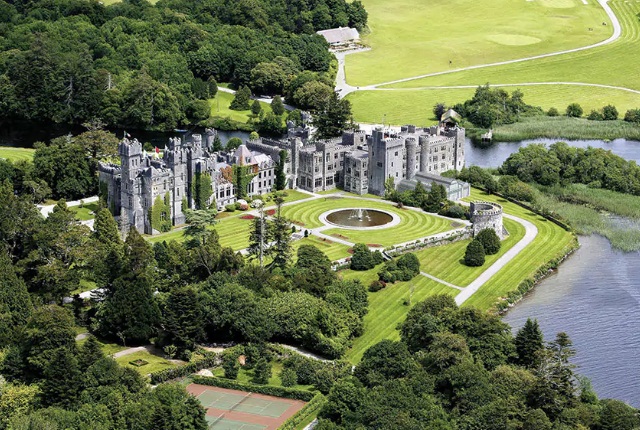 4. Blackrock Castle
From a distance, this castle looks like a perfect fairytale castle with big central tower. This castle is situated beside the river Lee near the city of Cork. This is a 16th-century castle that was built to protect the town and harbor of Cork from outside attack specially by pirates.  Queen Elizabeth 1 founded this spectacular castle when the townspeople of Cork pleaded to her for protection. Now it has a center for visitor and arrangement for fine refreshment.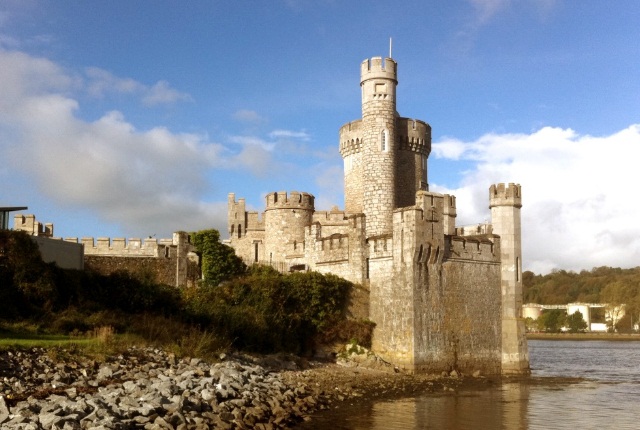 5. Ross Castle
The specialty of this castle in Ireland is that for three separate reasons it is one of the popular tourist destinations of the country. The three reasons are history, natural beauty and haunted reputation. Yes, Ross castle in Kerry county has all three attractions. This castle was the resident of a famous Irish clan. it was built in the 18th century and had seen bloody and violent chapter of Irish history. The castle and its lakeside setting is really magnificent But the interior is not so spectacular as it is in ruins now.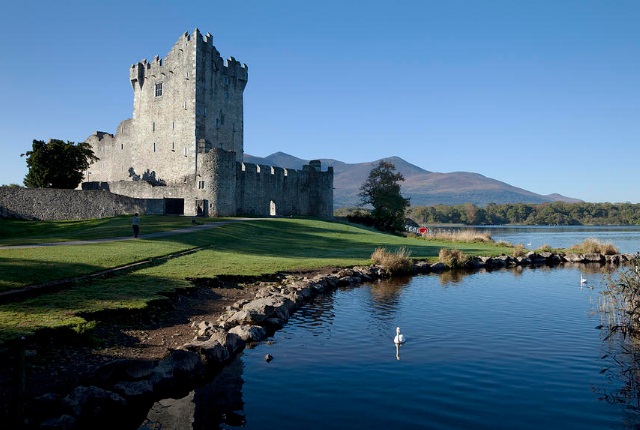 6. Donegal Castle
This castle according to the historians once belonged to O' Donnell clan, one of the most famous and strong tribal clans or families of Ireland. But this medieval castle was in ruins for a long time. it was finely restored in late last century. At present one of the most spectacular castles of Ireland located in Donegal city of Donegal county. Experts say that it has remains of fine Jacobean architecture also. Located at a turning of river Eske the castle is surrounded by a wall built in late medieval period.