With proximity to sea, mountainous terrain, lush green, valley and other beautiful natural features the country of Ireland that means the free country of Republic of Ireland as well as Britain ruled Northern Ireland is a heaven for nature loving tourists. But Ireland has colorful historic past also. There are several historic sites scattered around the island nation. A history loving tourist who wants to know about the past of Ireland can visit this during tour of the country.
Here Are The 5 Interesting Must See Historic Attractions Of Ireland :
1. The Ancient Site Of Bru Na Boinne
There are some really ancient sites around Ireland that contain evidence of early human settlements here. One of the sites is in the Boyne valley that is known as Bru na Boinne. Here three burial mounds are excavated. These three mounds are Newgrange, Knowth and Dowth. These are actually burial chambers where cremated remnants of ancient people are found along with several objects left for the use of dead. There are some beautiful rock arts that can be seen in these graves too. Visitors can enter the sites and view all the interesting things of the distant past of Ireland. Another such site exists in Carrowmore also.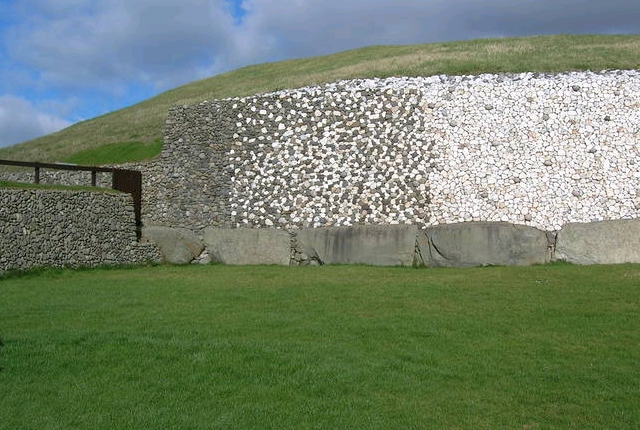 2. Ancient City Of Clonmacnoise
Established by St. Claran in 6th century AD this is called the first real city of Ireland. This monastery oriented Christian city prospered and assumed a big size between 9th century to 12th century. People from outside of Ireland used to come here to study and trade alike. The city fell to foreign invaders in 16th century. Now tourists can see ruins of several churches, big crosses, towers that can be dated back to 12th century. The site is situated in county Offaly, Ireland.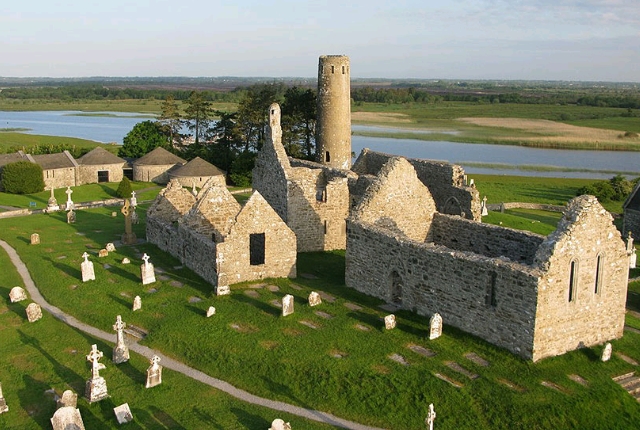 3. Glendalough
Almost at the same time of Clonmacnoise this monastery centric city of Glendalough was also established. It was established by St. Kevin and it also prospered within a very short span of time. Now tourists come here to see the remains of the monastery city in forms of buildings, towers, graves etc. The specialty of Glendalough is that the surrounding area is very scenic with mountains, green forests. Nature lovers also can be satisfied if they pay a visit to this place in county Wicklow of Ireland.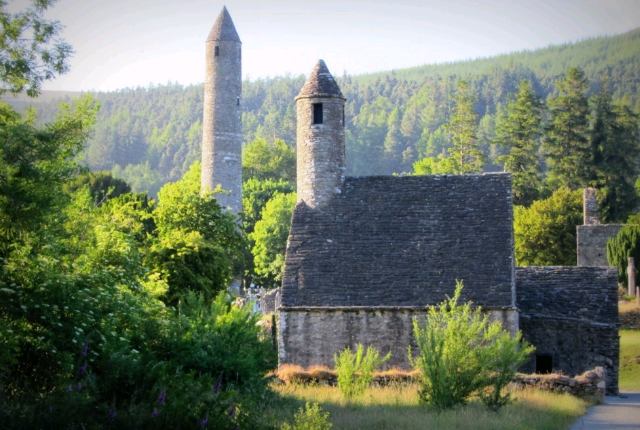 4. The Medieval Bunratty Castle
Europe is a land of castles. In this regard the rock of Cashel is the most visited site of Ireland. But the Bunratty castle of Shannon is said to be the best example of a medieval castle in Ireland. Bunratty is finely restored and at present has amazing objects and articles inside connected with medieval age that means 15th or 16th century AD. There is a heritage village nearby called Folk Park where you can enjoy, move freely and shop too.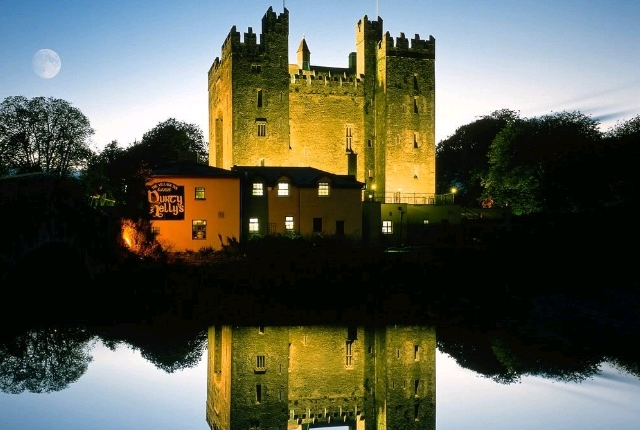 5. Dublin Castle
Situated in the historic city of Dublin this castle is one of the important historic landmarks that even play important role in modern politics of Ireland. It was erected in 13th century by English King John. It was used as a royal residence, arsenal and prison in past. The castle saw renovations and additions several times too.  Now visitors can take tour of this spectacular looking castle that is a fine example of English architecture.