Adorned by beautiful landscapes, rich history and heritage, laid-back culture, and beautiful beaches, Ireland is a beautiful European country serving as a perfect honeymoon getaway for newly-weds. Dublin is the capital of the Republic of Ireland that you simply can't afford to miss visiting. You can enjoy a plethora of fun activities, such as golf playing, sailing, and horse riding, with your spouse. So, if you are planning your honeymoon holidays in Ireland, then you need to have a list of amazing honeymoon destinations at hand to explore various attractions. Scroll down to discover all wonderful romantic destinations in Ireland.
Find Below 10 Popular Honeymoon Destinations In Ireland For You To Explore:
1. Dublin
Dublin is the biggest city located in Ireland which you can find in the vicinity of the east coast of the country. You can learn about world famous literary history of the country here. Do not miss exploring Ireland's largest libraries and outstanding literary museums when touring with your spouse in Dublin. Have a great time while visiting amazing National Library of Ireland and incredible National Print Museum of Ireland.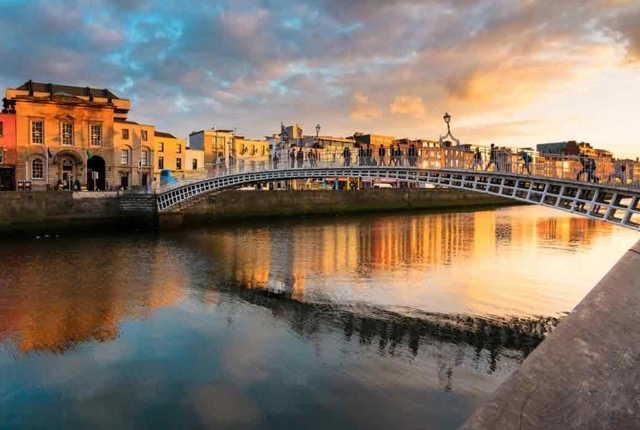 2. Conor Pass
Do not miss visiting the highest mountain pass when honeymooning in fabulous Ireland. You can find it on the Dingle Peninsula present in County Kerry. You can find a carpark at this Pass from where you can watch splendid views. Go down to Brandon Bay past cliffs watching lovely lakes and waterfalls.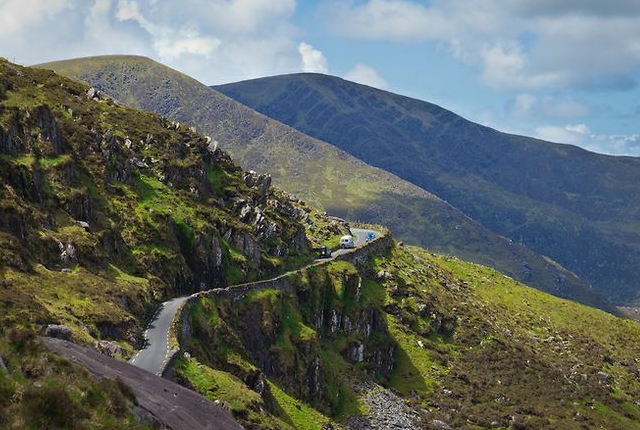 3. Galway
Galway is popular as the biggest city in the West Ireland. It is widely famous for its art galleries and shops. Explore these fabulous galleries along the winding lanes and medieval style cobblestone streets. Enjoy a true Irish travel experience while exploring Galway, which is also well-known for being a prominent center of traditional Irish music.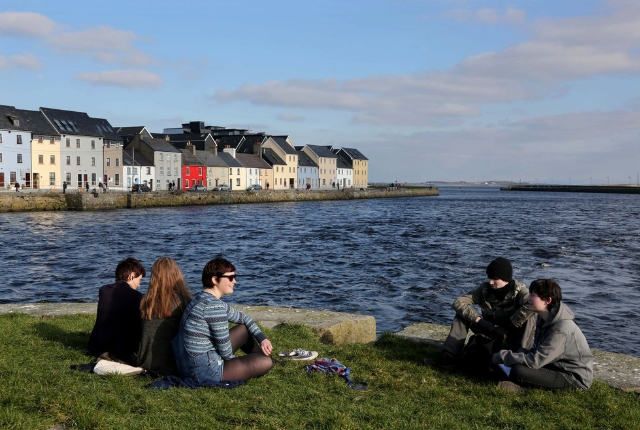 4. Cliffs Of Moher
Plan to visit the Cliffs of Moher at the southwestern edge of Burren region in Ireland. Gaze at the breathtaking view from the high cliff that overlooks Atlantic. You can find that the cliffs rise about 210 m from the coast. It is also well-known for being one of the most popular destinations in Ireland. Due to the windy weather, you will find limited access to these amazing cliffs. Go for a boat tour with your loved ones at the pier in Doolin with gaze at the cliffs from different angle.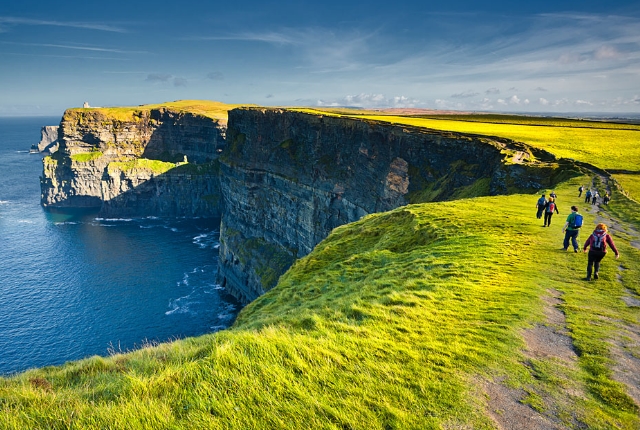 5. Aran Islands
Situated at the mouth of Galway off the west seashore, Aran Islands is one of the most prominent attractions in Ireland that visitors have been visiting since many centuries. This area is isolate from the Ireland's mainland. Aran Islands comprises islands namely, Inis Mor, Inis Meain, and Inis Oirr. Inis Mor is the biggest of the three islands. Discover how inhabitants of these islands have retained the traditional lifestyle. Have a glimpse at the rich past of Aran Islands. You can visit stone farm cottages in horse-drawn buggies. Do not miss watching spectacular views from the limestone cliff tops. Explore about 2000-years-old stone fortress situated about 90 meter cliff.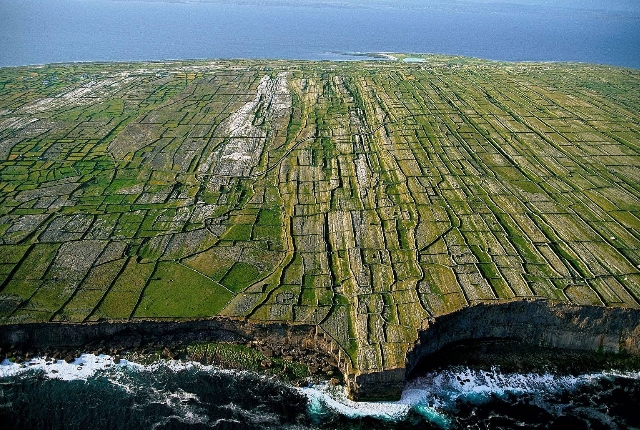 6. Dingle Peninsula
In the western end of the Ireland, you can find Dingle Peninsula. Experience the feel of a far-away land. Discover the fabulous landscape here which is dotted with ancient Bronze Age settlements, greater than 500 monastic stone huts, and pre-historic stone markers. Monks staying used to reside in clochans or beehive huts. Enjoy the fun of windsurfing and surfing here.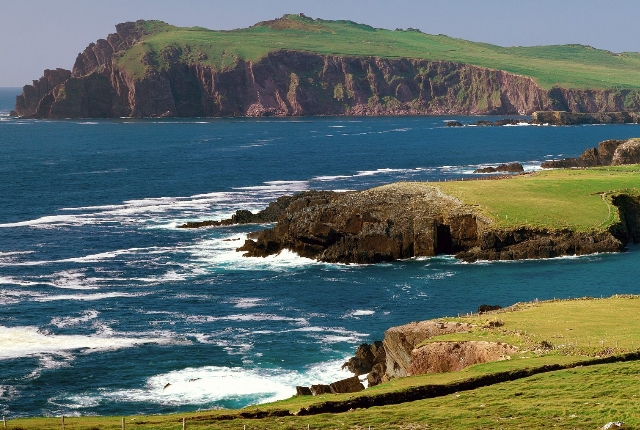 7. Killarney National Park
Situated in the southwest end of Ireland in the area of the County Kerry, you can find fascinating Killarney National Park. This fabulous national park is known for being established in 1932. Today, you can find that the Victorian Muckross House here is the well-known visitor center of the park. Do not miss exploring beautiful gardens in the park. You will find that the three lakes of the park are fascinating attractions here. Watch lakes houses otters and swans. The forested surroundings is well-known for being home to the red deer, which is the only native herd of the country. Go for wonderful boat trips on the lake along with your spouse. Gaze at spectacular views of the country. Also, you may have encounters with wildlife.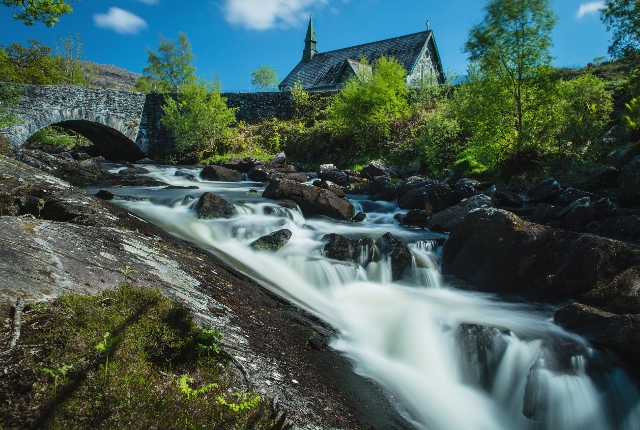 8. Bru na Boinne
Do not miss exploring Bru na Boinne mounds situated in Boyne Valley when honeymooning in Ireland. Discover the ruins of ancient past of fabulous Ireland. This area is popular for having about 5000-years-old burial mounds that have been open for visitors. Three prominent monuments here are Newgrange, Dowth, and Knowth. Newgrange is the most remarkable monument adorned by its carved granite boulders and white quartz façade. You will find that the central passage here will lead you to the vaulted chambers that house grave good and cremated remains. By visiting the mound of Knowth, you will find that it is popular for its 250 decorated stones and some of them are noticeable on the local maps. Even though you have no access to enter the Dowth, you can climb the mound and watch scenic views.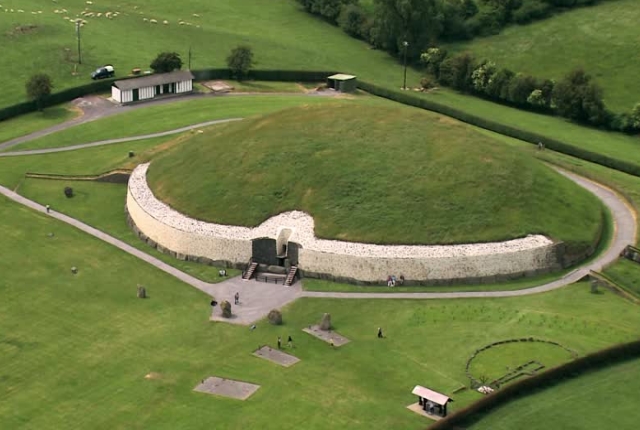 9. Ring Of Kerry
Discover the Ring of Kerry, which is greater than 160 km long highway that runs along the shoreline of spectacular Iveragh Peninsula. Do not miss enjoying the most scenic drive of Ireland here along with your spouse. You can begin your tour in the bustling town of Killarney. If you want less-crowded areas, then choose charming village of Kenmare to commence your tour. The sightseeing along the Ring of Kerry include the highest mountain of this fascinating country i.e. mountain Carrantuohill, medieval monastery, spectacular Staigue Fort, and spectacular pristine lakes, and thick stone walls that are built without using mortar. As you explore the route, you can find several enchanting sandy beaches where you can spend a relaxing time with your loved one.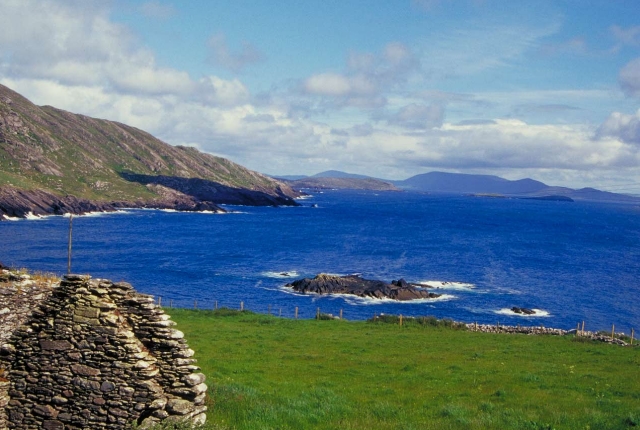 10. Giant's Causeway
Located at the base of steep cliffs in the north of the country, you can find an incredible natural rock formation which is well-known as the Giant's Causeway. Here, you can find that the honeycomb formation is greater than 37,000 hexagon-shaped basalt columns that look geometrically perfect. Do not miss watching stunning views of the rocks from the cliff-top trails. As you descend the steps, it leads you down to the sea level. Also, you can go for pleasant walking tours and van trips with your spouse here.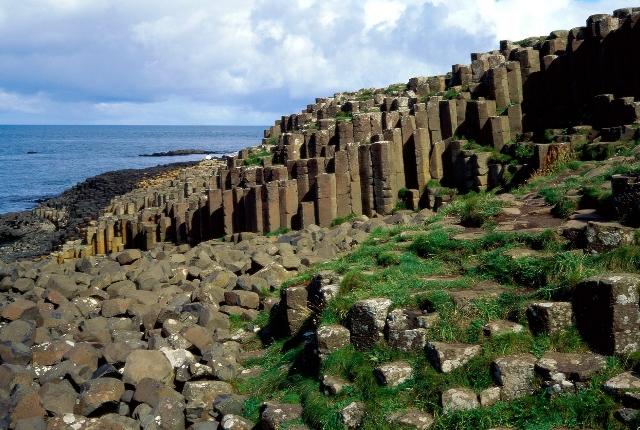 Now that you know these ten amazing honeymoon destinations in Ireland, make sure you explore each one of them during your honeymoon holidays.