Mauritius unarguably is one of the most romantic destinations on the planet. There are so many reasons why should you choose Mauritius for your honeymoon. Still, where do you stay makes it more spicy and delightful! Many exotic resorts built on the shores of the white sandy beaches!
Listing Out The Truly Seductive Love Nests For The Love Birds!
1. Angsana Balaclava
An ultra private romantic resort in Mauritius redefines the luxury stay. Book a beach front pool suite for an ultimate treat. The resort is nestled with panoramic views of nature. Sugarcane fields, breathtaking views of hills, lava walls, tropical nature, semi-open bath area with a view on sunset, etc assures an exotic stay! Don't miss Asian style spa and aqua adventure buffs.
Tariff: $ 220 – $450
Address: Turtle Bay, Balaclava, Northwest Mauritius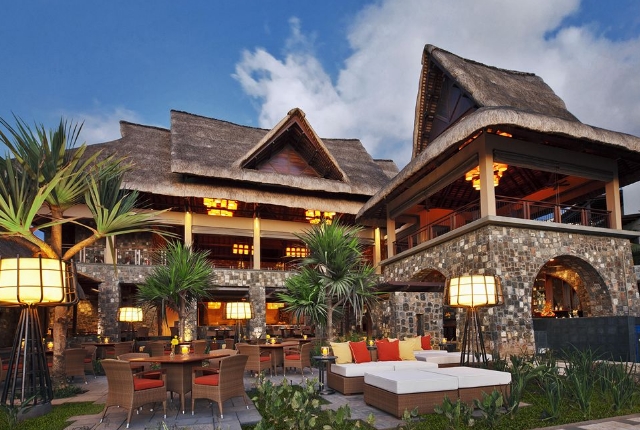 2. Le Touessrok
With divine backdrop, the resort showcases what tropical elegance is. This is the most popular honeymoon resort in Mauritius. It has two offshore islands, a perfect hideout for the newlywed! Choice of pools, haute cuisine, and Givenchy spa makes this resort more special for the honeymooners.
Tariff: $ 230 – $325
Address: Trou d'Eau Douce, East Mauritius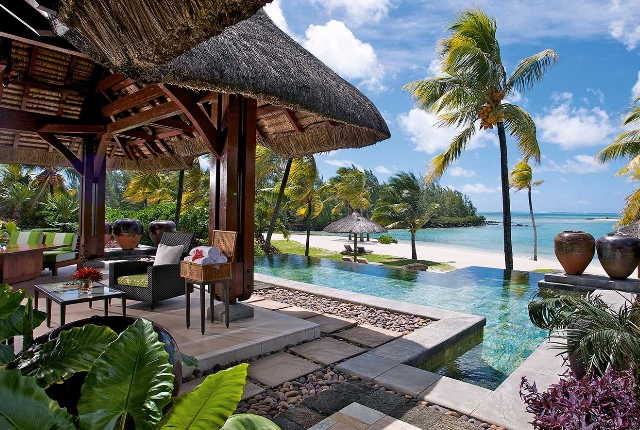 3. Maradiva Villas Resort & Spa
One of the oldest yet finest romantic hideaways in Mauritius! The five star resort is specialized for its exotic private pool villas! Maradiva reflect the heritage, culture and modernity through brilliant interior décor. A royal honeymoon coated in culture, heritage and luxury! If you look something unique from typical beach resorts, book your pool villa.
Tariff: $ 300 – $ 750
Address: Wolmar, Flic en Flac, West Coast, Mauritius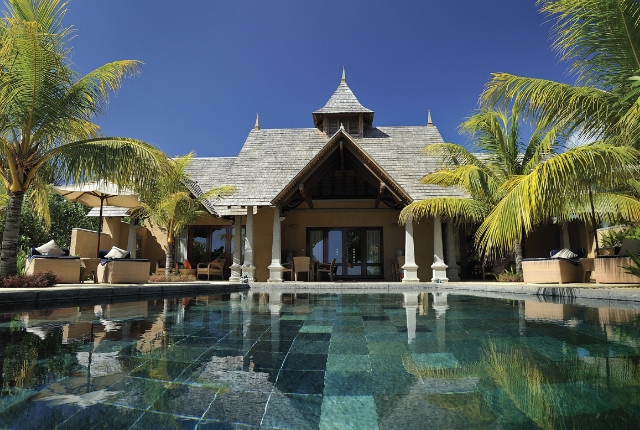 4. Lakaz Chamarel
It is an eco-friendly lodge, situated amidst the green nature. Mauritius is more about white sands, waves and beaches! If you need something fresh and zesty aside a beach honeymoon, pick Lazak Chamarel. It assures quite an inland retreat. Blended in and out with nature, the fragrant garden and spring blooms makes your stay pleasant. Book a pool side suite which has individual pool or sea view pool suite!
Tariff: $ 400 – $ 575
Address: Piton Canot, Chamarel, Mauritius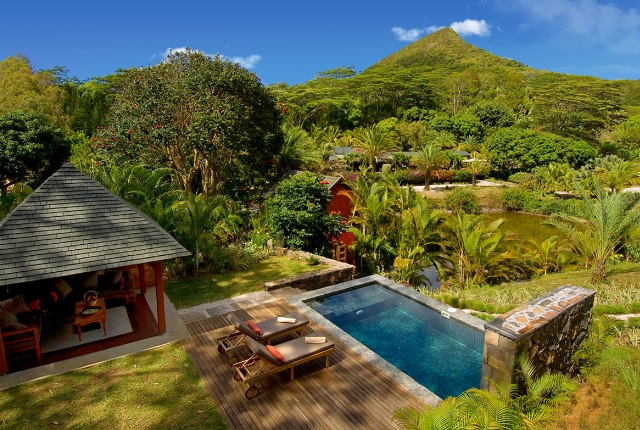 5. Four Seasons at Anahita
Four Seasons hotels and resorts need no introduction. The resort has Private Island, a secluded getaway for honeymooners. This private island has ocean front villas nestled in tropical garden. The spacious outdoor is decorated with day bed and plunge pool! You are just a few foot steps away to drench in the Indian Ocean!
Tariff: $ 925 – $2250
Address: Coastal Road, Beau Champ, Mauritius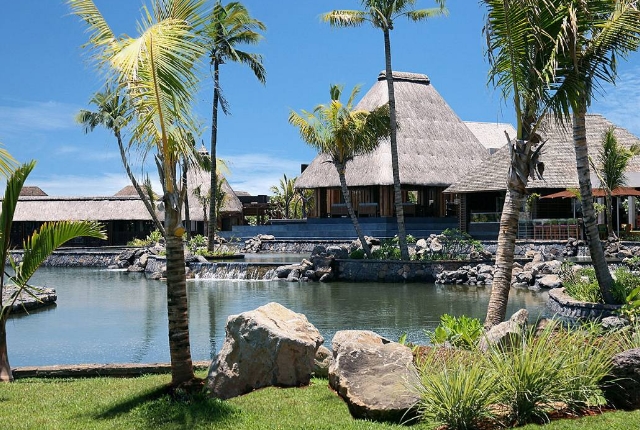 6. One & Only Le Saint Géran
If you look for the most secluded resort in Mauritius, this is perfect for the honeymooners like you. Set in an isolated peninsula, the resort is revered for the exceptional services! The history of this resort dates back to the eternal love of Paul and Virginie. It's certainly ahead the crowd and assures the intimate rendezvous. Go sea walking, the best place to experience it!
Tariff: $250 – $ 900
Address: Pointe de Flacq, Belle Mare, Mauritius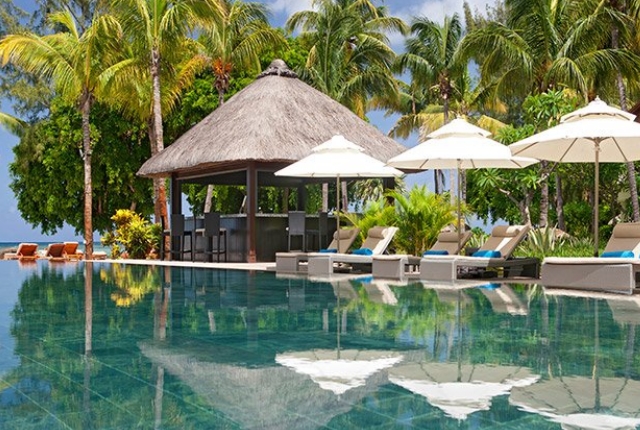 7. Shanti Maurice – A Nira Resort
Located between the sugar cane fields and a private sea, the romantic resort is tranquil, peaceful and unspoiled. Cuddle up with the exotic views of coral sea! The charming honeymoon resort disconnects you from the hustle bustle world! Don't miss the underwater lunch only for you two!
Tariff: $ 230 – $ 400
Address: Riviere des Galets, Chemin Grenier, South Mauritius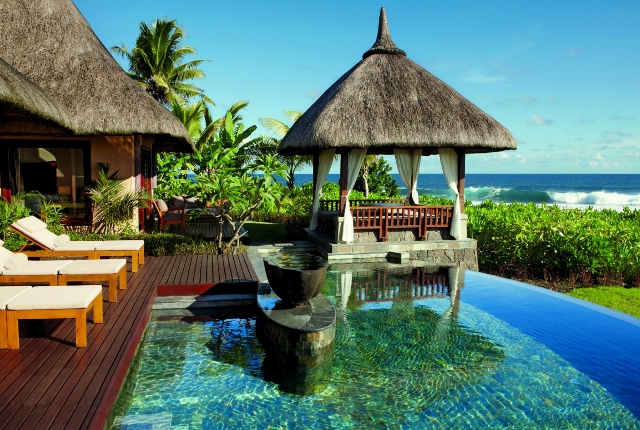 8. Westin Turtle Bay Resort
The resort span across 10 acres of land facing the tranquil turtle bay! The exclusive private villas are constructed along the sandy beach. Soak yourself in an elegant atmosphere filled with luxury and blissful tropical outlook! Don't miss the special sunset dinner amidst the swaying palms, eco friendly boating (for you two) and fascinating water sports.
Tariff: $250 – $ 925
Address: Turtle Bay, BALACLAVA, Mauritius