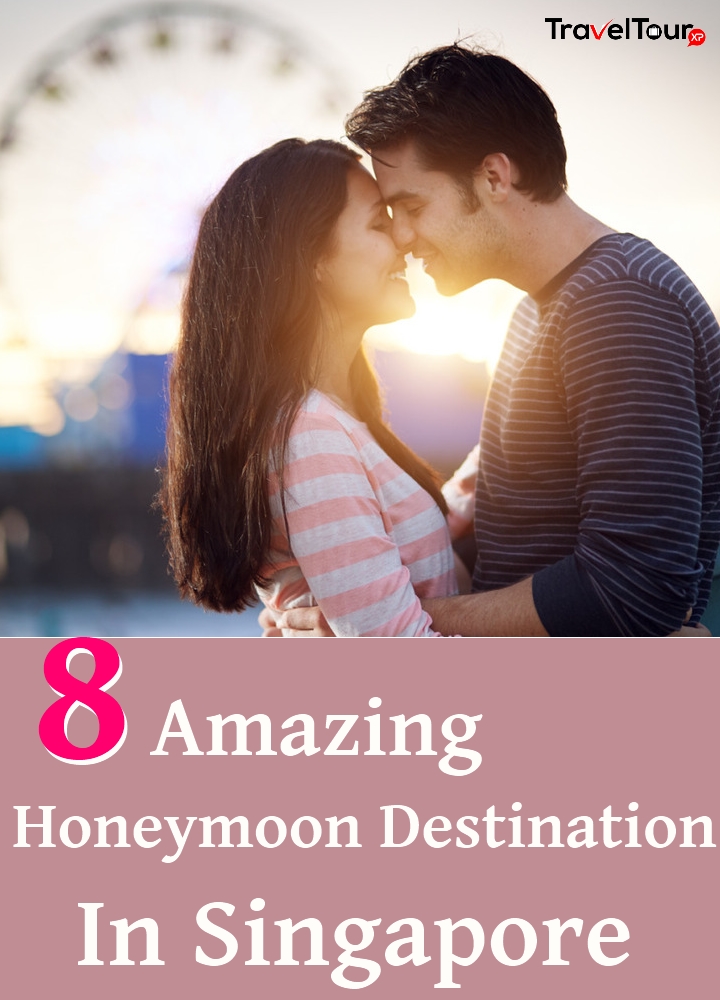 Singapore is a fascinating destination that most newly-weds look forward to visit for their honeymoon holidays. Various enchanting temples, parks, outstanding waterfalls, zoos, beautiful gardens, scenery, modern skyscrapers, and spellbinding golden beaches adorn Singapore. So, if you are planning to visit Singapore for your honeymoon holidays, then having a list of popular honeymoon destinations in Singapore at hand can help you make your sabbatical more convenient. Scroll down to learn all about amazing romantic places in Singapore for you to explore.
Find Below Nine Popular Honeymoon Destinations In Singapore That You Must Visit:
1. Singapore River
Plan to cruise down the enchanting Singapore River in amazing white glass top boats with your loved ones. You can cruise down the river watching impressive classic buildings, panoramic scenery, and modern skyscrapers. Do not miss to watch the Singapore Merlin's front facing view in the spewing water. Have pleasant time enjoying a cozy dinner with your spouse on the boat. Make sure you watch spectacular light show here.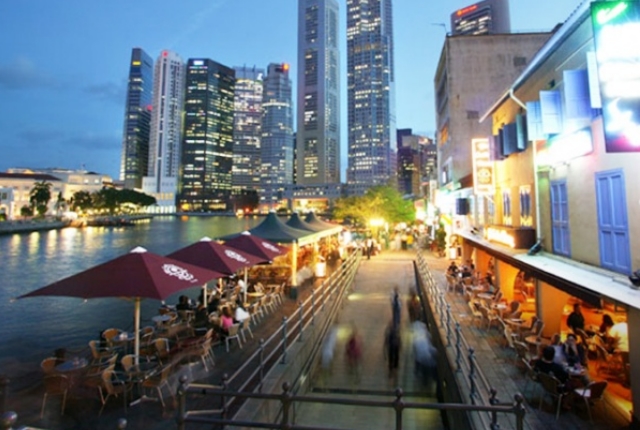 2. Changi Point Coastal Walk
Do not miss visiting Changi Point coastal walk, which is one of the most fascinating destinations to visit with your loved one when honeymooning in Singapore. This romantic destination is widely popular for its outstanding coastal walk from where you can gaze at the stunning views of the enchanting sea, boats, and offshore kalongs. Make sure you watch incredible heritage trees, scenic greenery, fabulous hilltop chalets, and mesmerizing site of sunset here with your spouse.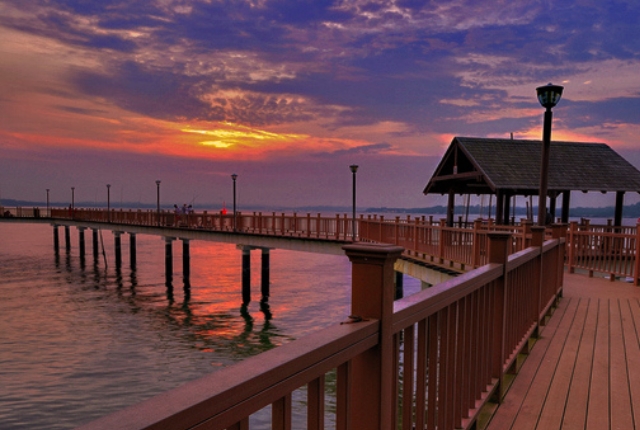 3. Bukit Batok Town Park
One of the most romantic attractions in Singapore for newly-weds to explore is Bukit Batok Town Park, which is also popular as Xiao Guilin or Little Guilin. Watch stunning landscaped views over here. This nature park earns the fame of being developed from a disused granite quarry. Do not miss to take romantic stroll through the spectacular scenic forest, enchanting tranquil lake, which is also popular as Little Guilin Lake.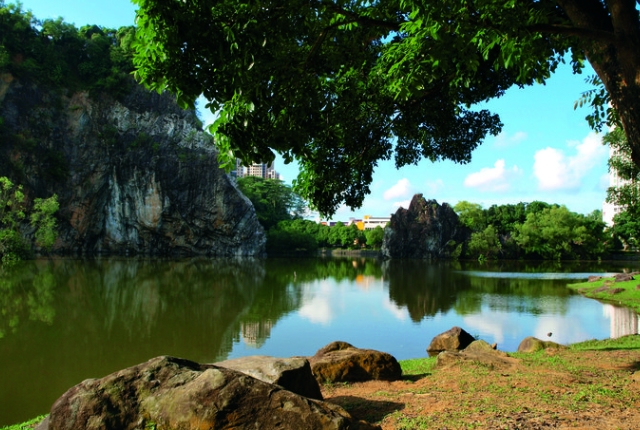 4. Singapore Botanic Gardens
Enchanting rainforests and scenic greenery in Singapore Botanic Gardens make it one of the best natural honeymoon attractions in the country. Here you can find an outstanding collection of greater than 2000 orchids. Make sure you visit the National Orchid Garden with your loved one. Enjoy eating scrumptious food in a restaurant in the vicinity. You and your spouse would be glad to spend refreshing time in the nature and enjoying delicious food here.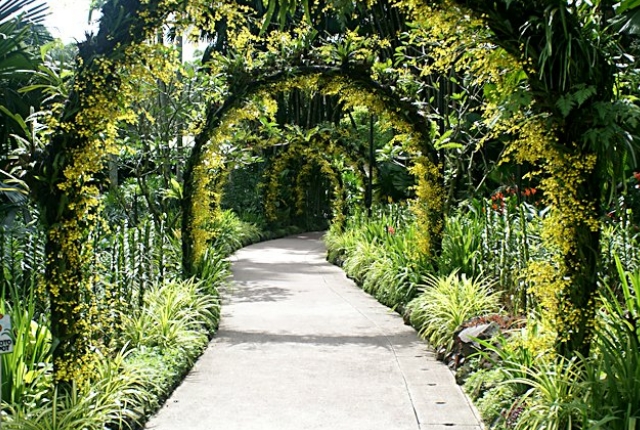 5. Marina Bay Sands
Another romantic attraction in Singapore for honeymooners is stunning Marina Bay Sands. Go for a pleasant stroll by the Marina Bay Sands and gaze at the laser light show and eye-catching display of fire geysers, water jets, and lasers. Indeed you and your loved one will find it an amazing sight to behold. You can have a splendid 360 degree view of spellbinding Singapore from the top of the Marina Bay Sands.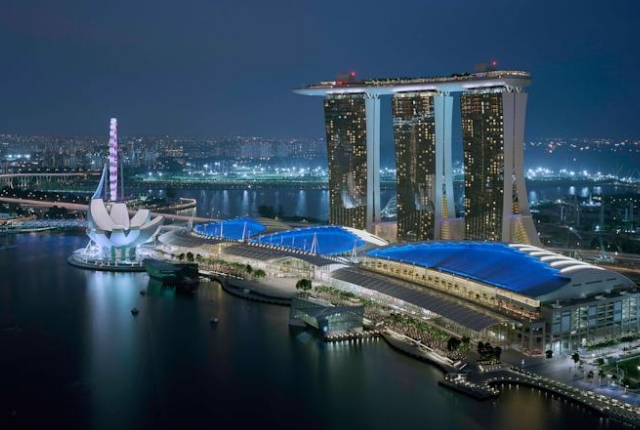 6. Gardens By The Bay
Enchanting Gardens by the Bay is another stunning honeymoon destination in Singapore that you should not miss visiting with your spouse. You can find it in the central Singapore. It comprises Bay Central, which is a lovely garden comprising waterfront walk, that connects two charming gardens namely Bay South and Bay East. Bay South is the biggest garden that features horticulture that has trees of about 160 feet adorning the landscape and Bay East is the entry phase. Watch native exotic plants and man-made mountain biome here.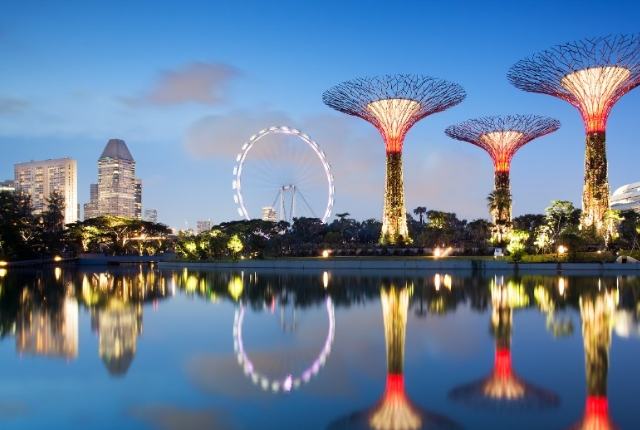 7. Sentosa Island
You simply can't afford to miss visiting fascinating Sentosa Island with your loved one when honeymooning in Singapore. Sentosa island is popular for being a key tourist attraction in Singapore and famous for its pristine beaches, retreats, sea sports, white sands, and parks. Go for a pleasant nature walk with your spouse at the enchanting Butterfly Park and Insect Kingdom. Make sure you enjoy playing a beach volleyball game at Siloso Beach. Unwind by going for spa at the luxurious Spa Botanica.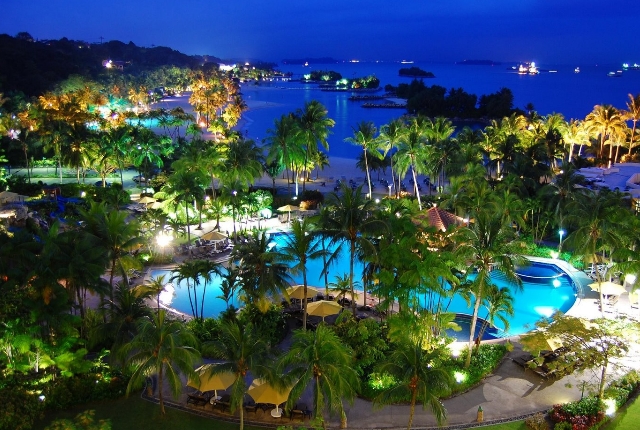 8. Night Safari
If you and your spouse are fond of safaris, do not miss the fun of going for Night Safari to watch amazing nocturnal animals. Night safari is one of the prominent attractions in Singapore that over one million tourists enjoy every year. Enjoy a tram ride here. Go for a trail walk to discover more about animal habits. Learn about preservation efforts for safeguarding the threatened species here.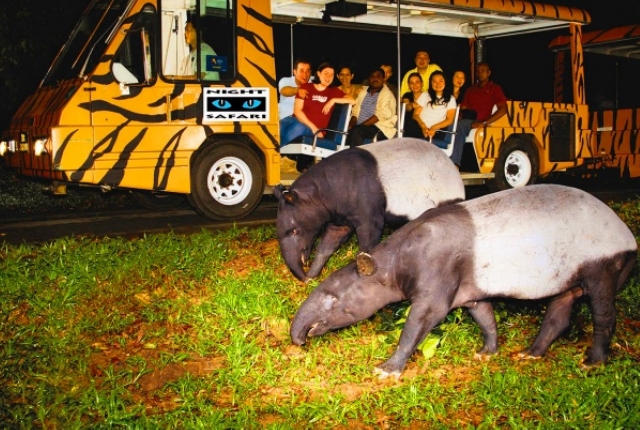 9. Singapore Flyer
Get a bird's eye view of spectacular Singapore with your spouse by visiting Singapore Flyer. Enjoy the thrill of being at the top of the giant Ferris wheel here. Amazing Singapore Flyer Observation wheel is popular for being the tallest in the world that stands greater than 540 feet above the earth. Do not miss going for a fun ride at the night to watch an eye-catching view of bright cityscape. Watch panoramic view of Singapore that range from the spots of lights of boats present at the Marina Bay to sparkling Singapore River.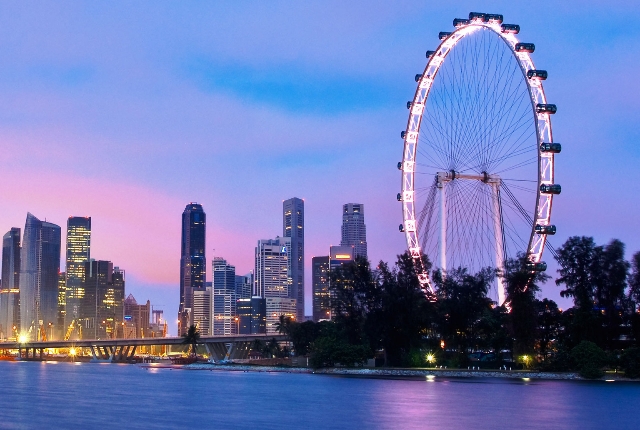 Now that you know these nine amazing honeymoon destinations in Singapore, have a great time exploring all of these places with your loved one during your honeymoon holidays in the enchanting Singapore.