Among a host of reasons to visit Singapore is the fact that this Southeast Asian country is a cultural, spiritual and commercial hub. An aerial view of the Singapore would show you the unbelievable amazing diamond shaped island it is mostly consist of along with 62 islets. The nation which was once colonized by the British is gradually turning out to be forerunners in the field of tourism, business, trade and commerce. A country which is home to various cultures and ethnicities will surely gain your attention. What is equally worthy of attention are its five star hotels that provide world class facilities and variety of cuisines.
So The Next Time You Plan To Stay There, Experience The Hospitality Of The 10 Five Star Hotels Listed Below:
1. Pan Pacific Singapore
The leading name in the five star hotels Diaspora in Singapore, it is one of best in the country. It offers supreme luxury in all 778 renovated rooms and suites, if you travel on business trip this becomes your go-to hotel.
There are 26 banquets and meeting venues each well equipped with modern audio and visual equipment.
Needless to say you get excellent Wi-Fi connectivity. Try and book the Executive package and enjoy plenty of complimentary breakfast and refreshments.

2. The Fullerton Hotel
With a selection of room and suite types such as Courtyard, Quay room, Heritage room to name a few; this hotel has something for every traveler on his own or vacationing with his family.
Among the hotel amenities provided, you will be guided by the24 hr desk, enjoy time with your family in the outdoor pool, get free Wi-Fi access.
You can enjoy delectable dishes in the Town restaurant and pamper yourself with spa treatments like Swedish massage, sports massage etc.

3. Hotel Vagabond
It is perhaps the coziest of all hotels which is decorated with artwork which is reminiscent of the Parisian Parlor.
You will be pretty much taken aback by the room décor since it has photographs clicked by travelers over the world.
Inside hotel, there is a giant rhino statue and friendly staff to greet you. For grabbing a quick bite you can always step in at 5th Quarter restaurant.

4. Fairmont Singapore
The immaculately designed and decorated Fairmont Singapore will make you home sick for a good reason. As you enter, you will go gaga over the hotel's lobby straightaway.
Whether you choose to stay at the Deluxe room, Fairmont Premiere room or the magnificently dreamy Signature Executive room, skyline views from all 769 rooms is something you will not be deprived of.
Families staying at Fairmont will relish the fact that it has a childcare and babysitting service along with all desired modern amenities.

5. Mandarin Orchard
The hotel is vast with 1077 rooms up for booking and you will fall for them instantly irrespective what suite you choose. Some suite options include Deluxe Suite, Meritus Club room, Premier and Family room. If you are shopping buff, Paragon Shopping Center and Takashimaya Shopping Center will delight you immensely.

6. Conrad Centennial
The biggest advantage of staying at Conrad Centennial is it proximity to Marina Bay, you will be in luck and enjoy your New Year's Eve to the full. As a five star hotel, many may find the prices relatively low than its counterparts. The polite staff, luxurious rooms and swimming pool will leave you spellbound.

7. Swissotel The Stamford
The location and ambiance will blow you away, as will the rooms that are luxury personified. You can also get the best of views of the entire city from Swissotel The Stamford. It scores high due to its connectivity to the Raffles City Shopping Center, MRT. Enjoy your stay keeping fit with on site aerobics, pilates and Yoga class.

8. The St. Regis
The hotel will delight you with the charming atmosphere and views available for cities from its luxurious hotel rooms. What will truly fascinate you is its pillow menu that also includes maternity pillows. Orchard Road, one of the arterial roads is also nearby.

9. Ritz Carlton Millenia
608 rooms at Ritz Carlton Millenia have been recently renovated thereby giving you unbelievable view of the Marina bay. The highlights include childcare service, whirlpool. They are Conde Nast Award Winner, Travel and Leisure Award winner.

10. Four Seasons
As a matter of fact, you can live during all season at Four Seasons for they have residential ambiance in the heart of the city with 1500 art pieces, luxurious beds, accented furnishing and endless amenities.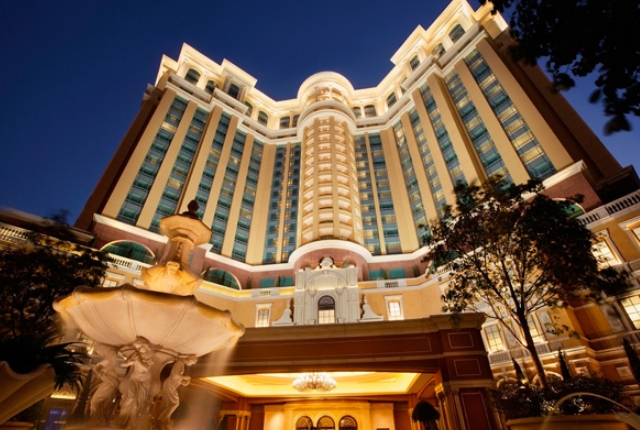 The above mentioned five star hotels are full of luxury and amenities which is going to make your trip a memorable one. So, if you are ready to spend money then try them out!