Wellington is the most popular and the capital of New Zealand. The city is the cultural hub of the country as well as home to waterfronts, beaches, museums and is also ecological hub of the New Zealand. This capital city has surely has a charismatic charm and radiance and is Indeed said to be the 'Coolest Little Capital City' in the world by many travel publications. It is also the hub for some of the best food and wine in the country. Many international art and film festivals are hosted by the city every year.
Here Are Wellington's Some Of The Must Visit Destinations:
1. Te Papa
The Museum of New Zealand Te Papa Tongarewa  is the national museum and art gallery of New Zealand. It is highly interactive, fun and full of surprises. The Name 'Te Papa' itself means 'Treasure Box'. The collections include Maori artifacts, collections of fossils and Zooarchaeology, herbarium of 250,000 dried specimen and 70,000 specimens of New Zealand birds, amphibians, reptiles and mammals. There are long term exhibitions at the Museum which focuses on New Zealand history and Maori Culture and also hands-on interactive exhibitions of cultural objects. Apart from these there are daily guided tours for visitors.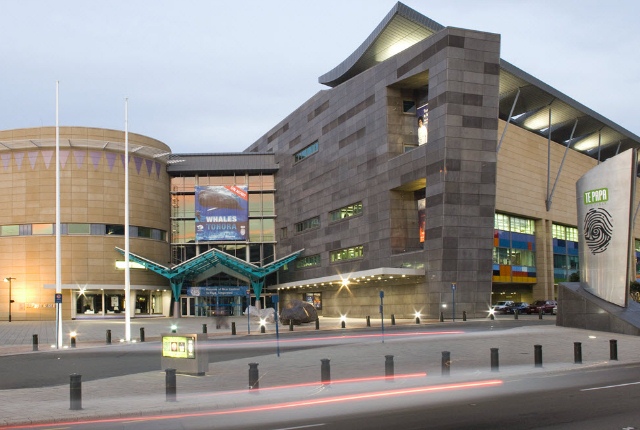 2. Zealandia
Zealandia is World's first fully fenced urban eco-sanctuary which was built with the sole vision to restore Wellington valley's forest and freshwater ecosystems as closely as possible to their prehuman  state. It is located just 2.5 km away from the central business district. It was a unique and successful attempt made to recreate natural environment just like it would have been centuries ago. You can stroll around the forest, lakes and historical buildings. There is a 19th century goldmine carved into the hillside and a unique historic dam too. There are both day and night tours available and you can pre-book as per your plans too.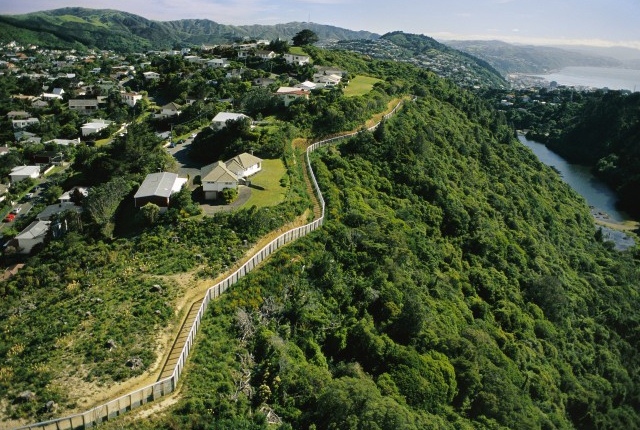 3. Mount Victoria
Mount Victoria is set at the top of the Blue Mountains. It is easily accessible from the Wellington city centre  and offers a 360° view of the city. There are several routes to head to the top which will take you through the bushes and trail of pine trees. The top of the mountain will give you panoramic view of the Tinakori Hill, the Hutt Valley, Eastern Harbor bays and the Miramar Peninsula. It is also the best spot in the city for watching sunrise and sun sets.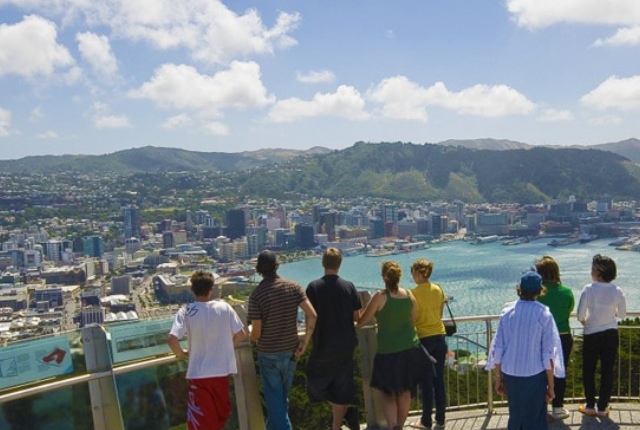 4. Wellington Botanic Garden
The combination of sweet fragrant air, vibrant colors sparking  all around and Sparkling water features makes this garden a popular spot among the tourist.  The garden is populated with variety of flowers right from roses to camellias to sweet smelling herbs. It is spread over more than 25 hectares and features a large Victorian style glasshouse, begonia house, Lady Norwood rose garden and tree house Visitor centre. Kids will have a fun time at the garden. There is also Carter Observatory and Wellington car museum that stand at the top of the Garden. The Carter Observatory has a space place which houses two telescopes for space observation.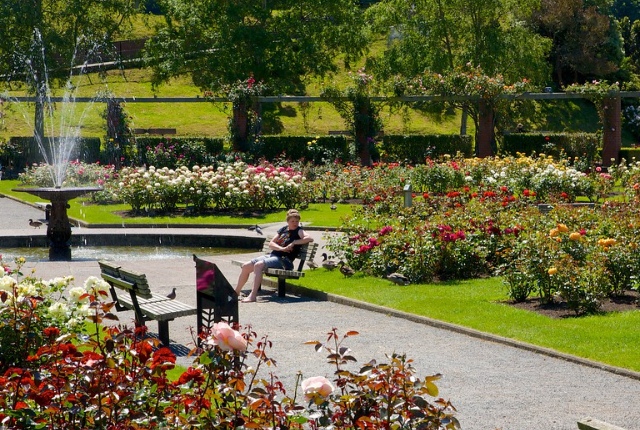 5. Wellington Waterfront
Wellington Waterfront is one of the city's bustling destinations. You can spend your entire day here strolling and exploring the waterfront. Whether you want to eat, drink, play, learn or just relax, Wellington waterfront has it all. Both the Queen's Wharf and Frank Kitts Park are surrounded by fine buildings, Wellington Museum of Sea and City, and Civic Center. There are many cafes and restaurants and outlets with many international cuisine that suites everyone's taste. Wellington Museum of Sea and City unfold's the city's maritime and social history.