Samoa is an enchanting country located in the South Pacific Ocean. It comprises a western group of the beautiful Samoan Islands that are blessed with spectacular waterfalls and gorges, lush green rainforests, volcanic caves, amazing wildlife sanctuaries, exquisite reef-outlined beaches, and serene lakes. Upolu and Savai'i are two prominent islands in Samoa. Most population of Samoa islands lives on Upolu Island, and Savai'i is the biggest island among the Samoa Islands. You can explore a plethora of eye-catching destinations on this amazing island. So, if you are planning to visit Samoa to spend your vacations, you need to learn some prominent tourist spots to explore. Read on to find them out.
Find Below Thirteen Interesting Tourist Destinations In Samoa To Explore:
1. Apia
Apia is the capital and the biggest city in Samoa with about 5% of the total population of Samoa residing in it. This city is situated on the central north coast of the Upolu Island of Samoa. Make sure you visit the wonderful Maketi Fou, a popular food market, on the Fugalei Street and taste fresh fruits and scrumptious vegetables. Walk for about ten minutes from this food market and you will discover an amazing place to shop exquisite jewelry, lovely baskets, and enjoy traditional Samoan music.
2. Palolo Deep National Marine Reserve
As the Apia Wharf ends in its east, you can find an enchanting spot well-known as Palolo Deep National Marine Reserve. Don't miss enjoying snorkeling and swimming in the pure blue waters of Palolo which is bordered by the spectacular coral walls. Enjoy the mesmerizing experience of watching the colorful, myriad variety of lovely tropical fishes.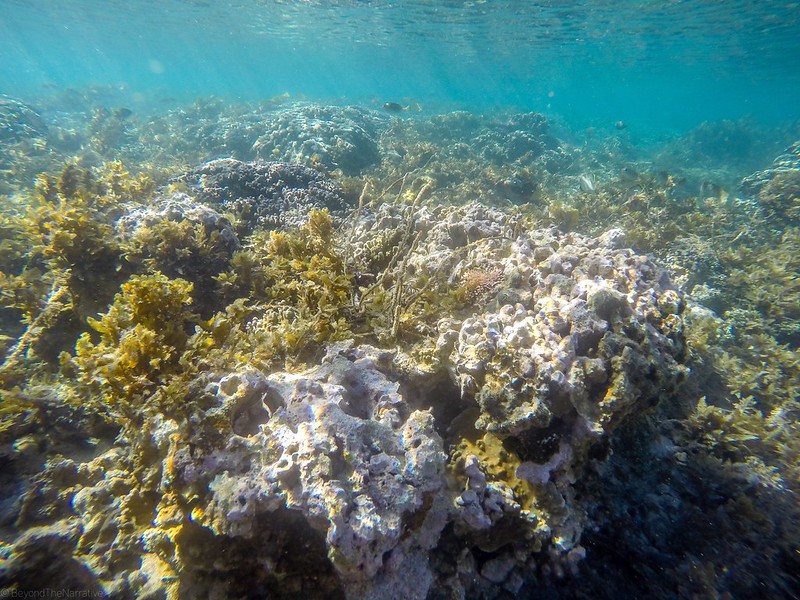 3. The Dwarves Cave
An interesting tourist attraction on the Samoa Island is the Dwarves Cave, which is situated in the vicinity of the village Paia. It is popular as the most mysterious landmark developed due a volcanic occurrence several centuries ago. You can find here a long lava tube which is greater than one mile long. You can visit the intriguing cave and take several hours to explore it. Today, you may find legendary race of little individuals residing inside the cave and spot their footprints while you are exploring the cave.
4. Papaseea Sliding Rocks
Another fabulous tourist attraction in Samoa is the Papaseea Sliding Rocks, which you can find in the Faleata district by driving about 15 minutes from the capital Apia. Enjoy the fun of swimming and sliding down the naturally developed rock slides. You can find about five meters rock slide running down this enchanting waterfall into a natural pool of the freshwater to explore.
5. Lake Lanoto'o National Park
Plan to visit the Lake Lanoto'o National Park, a fascinating tourist attraction which is full of amazing wildlife and pristine beauty. Make sure you watch the local goldfish, which is one of the most popular tourist attractions though the fish is not native this destination. You can hike or go for a four-wheel ride to reach this swamp yet worth-visiting attraction.
6. Tafua Peninsula Rainforest Preserve
Visit the Tafua Peninsula Rainforest Preserve that you can find in the Ulopu Island. This spectacular nature reserve is widely famous as an ideal destination to watch unique birds among the birders. You can find here several species of birds. Also, you can easily spot the flying foxes. Tafua Crater is an interesting hotpot located within this natural rainforest. Make sure you carry binoculars when visiting this destination in Samoa.
7. Alofaaga Blowholes
Alofaaga Blowholes is a must watch attraction situated on the Savaii island in Samoa. They are located near the outskirts of the Taga village. You can find here blowholes which are actually volcanic plug holes that got eroded over a span of several years forming a tube. As the water waves dash the coast, the water expels and rises hundreds of feet up through these marvelous blowholes into the air with a great power, roar, and speed. When the locals of the village throw the coconuts into these blowholes, you can watch them blast into the air when the water hits the shoreline.
8. Falealupo Rainforest Preserve
You can find an eye-catching nature preserve called the Falealupo Rainforest Preserve which is set up by the government in the northwestern area of Savaii. Explore enchanting, lush green vegetation and a vast variety of wildlife. The main attraction in this rainforest preserve is the enjoyable treetop canopy walk that connects numerous banyan trees in the forests. You can watch the spectacular views of this marvelous forest and shrubs from 40 meters above the ground.
9. O Le Pupu-Pue National Park
Make sure you visit the O Le Pupu-Pui National Park when in Samoa. If you are a hiker, then you would love to explore this key attraction in Samoa by following various fascinating hiking trails within this 29 sq.km sprawling park. Mt. Fito is popular as the tallest peak, about 1,100 meters tall, in the Samoa, and you can find it within this amazing park. Watch eye-catching rainforest scenery. Also, make sure you have an enjoyable time by visiting the spectacular Togitogiga Falls in this attractive national park. Also, enjoy exploring the Peapea Cave, a lava tube cave, here.
10. Papapapaitai Falls
Papapapai-Tai Falls is one of the most spellbinding cascades and stunning natural landscapes in the entire South Pacific region. These cascading waterfalls are greater than 100 meters tall and offer you enchanting views. You can find these splendid waterfalls on the Upolu Island of Samoa, just at a short walk from the Lake Lanoto'o National Park. You can enjoy swimming near this refreshing Papapapai-Tai Falls to have a wonderful experience.
11. Saleaula Lava Fields
Saleaaula Lava Fields is one of the most famous attractions situated on the north coast of the Savaii. You can find here ruins of the Saleaaula village, which was destructed due to the volcanic activity that occurred in 1905. Make sure you watch the Virgin's Grave and the remains of a concrete church and eye-catching lava rocks.
12. Falealupo
If you want to enjoy a relaxing time when visiting the Samoa, visit Falealupo, a pleasant village present at the western area of the Savai'i Island. Spend a relaxing afternoon here. Go for a stroll in the spectacular rainforest. Enjoy swimming in the pleasant waters and have a leisure time on the enchanting white sandy beach. Don't miss watching the stunning site of the sunset over the splendid South Pacific Ocean.
13. Robert Louis Stevenson Museum
Plan to visit the magnificent Robert Louis Stevenson Museum, which is a place where a popular Scottish author resides in Upolo five years before he expired. You can watch here his several belongings, including the travel mementos and library.
Now that you know these thirteen spectacular tourist destinations in Samoa, make sure you explore all when spending your vacations on this enchanting island.