Breathtaking sandy beaches, azure waters and a serene environment makes the perfect backdrop for a dream wedding. And the Dominican Republic is the best place to enjoy all of it. As destination weddings gain in popularity, couples look for places that will make their special moment memorable. In keeping with this trend, a number of hotels in Dominican Republic make special arrangements that are perfectly suited for a grand affair.
If You Are Also Looking For A Destination Wedding At Dominican Republic, Here's The Top 5 Hotels That Can Make Your Dream Come True:
1. Sanctuary Cap Cana
One of Dominican Republic's best known hotels, it is an astounding cliff-side property. The Spanish castle like hotel serves as the perfect venue for destination weddings. Its white sand beach is mesmerizing and often holds lavish wedding ceremonies.
Located in a peaceful area, it provides privacy to couples.
The six swimming pools, lavish buffet spreads, a wonderful seafood restaurant and the fantastic spa is perfectly designed to make your stay at the hotel memorable. Besides, special arrangements for your wedding day will go a long way in making this special event unforgettable.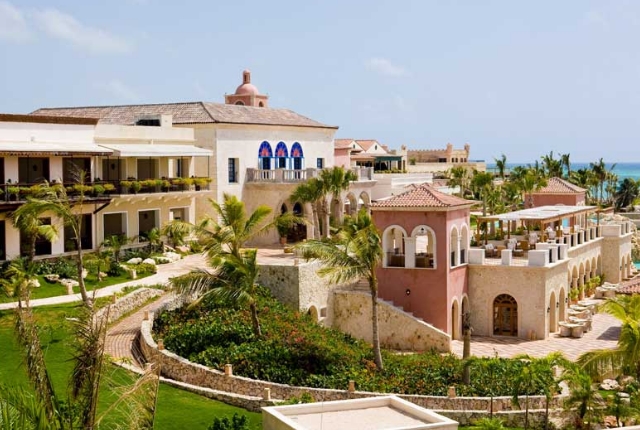 2. Catalonia Royal Bavaro
Catalonia Royal Bavaro in Punta Cana is an adult only property where guests under 18 years of age are not allowed. This makes it one of the most preferred destinations for a dream wedding.
It is well equipped with different types of luxurious rooms, wonderful restaurants, a small private beach and two swimming pools with bars.
Catalonia Royal Bavaro is a great option for a destination wedding if you are running on a tight budget. It is not a very expensive resort and can be considered an upper middle range property with fantastic amenities designed for newly-weds.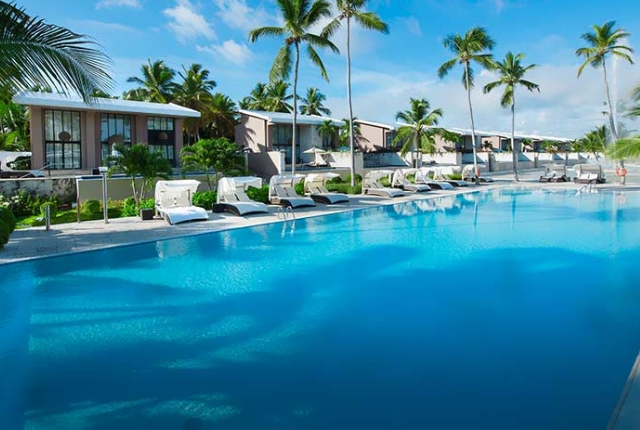 3. Melia Caribe Tropical
Another great place to celebrate your wedding in Dominican Republic is the Melia Caribe Tropical. It has one of the finest beaches and has ponds, wooded areas as well as mangroves.
The world-class service at this wonderful hotel is best suited to meet your requirements.
The hotel makes fine arrangements for weddings and other special occasions near its tropical gardens or on the beach. At Melia Caribe you can expect the best of everything and keep your guests entertained throughout their stay.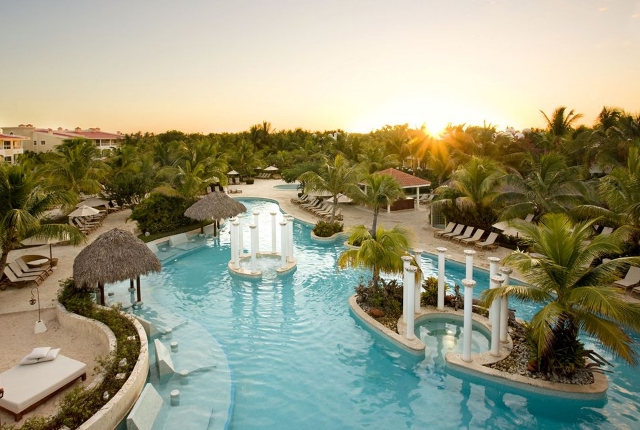 4. Natura Cabana Boutique Hotel And Spa
If you want your wedding to reflect a rustic charm, the eco-friendly Natura Cabana Boutique Hotel and Spa is perfect for you. The hotel offers only thatched bungalows to its guests and there are only 11 bungalows to accommodate customers. As a result, you can expect a calm and serene environment when you step into this hotel. Whether you wish to celebrate your wedding in privacy or wish to keep your guests tucked in one of the bungalows, it is perfectly equipped to cater to your demand.
Visit Natura Cabana Boutique Hotel and Spa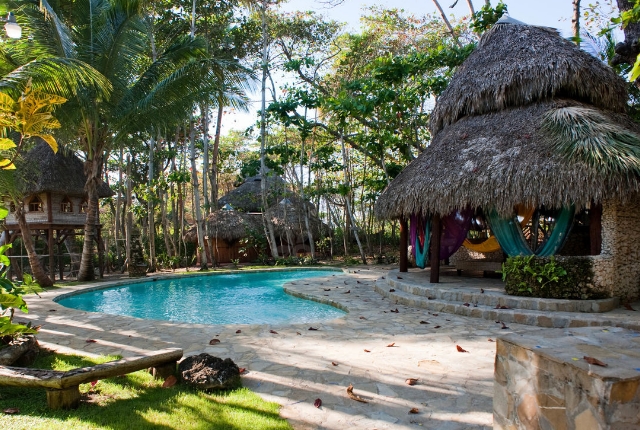 5. Casa Colonial Beach And Spa
At the Casa Colonial Beach and Spa, customers can book all-inclusive packages for wedding ceremonies. It includes everything from night stays in a Junior Suite to a beach wedding.
The hotel also makes arrangements for decorating the venue, providing transfers to and from the destination.
With a capacity of 300 guests within its premises, you can easily host a grand wedding at Casa Colonial Beach and Spa. The hotel's food and drinks corner is also renowned and it will surely satisfy your guests. The 24 hour infinity pool, fantastic spa and a fitness center are some of its other attractions.
Visit Casa Colonial Beach And Spa