Vietnam, from its cuisine to its landscapes, everything is commendable. To a foreigner it feels like home. While planning a trip or a honeymoon in Vietnam, you will feel like booking it for the whole life and never ever leave its side. From beaches to ancient cities, that too in their ultimate beauty, it is not an easy task to forget Vietnam so soon. The idea of honeymoon in such a paradise is really genius. Do plan your trip as soon as possible before all its places get packed. This article might help you in your quest.
Top 10 Honeymoon Destinations In Vietnam Are Listed:
1. Ha Noi
Well, Ha Noi is one such place in Vietnam that possess the real meaning of love and feelings. Here you will not find any majestic mountain, blue water, and hot springs but still couples take it as the best honeymoon destination in Vietnam. Perhaps it is the nature that possess intense love and the power to interact with the couples. The private specialty that Ha Noi has is missing in other places. The feeling of holding hands, walking in the ancient streets of Vietnam especially in autumn and feeling the aroma of milk flower in the sweet chilly air brings the couples closer. Although there are numerous hotels in Ha Noi but the couples go for the resorts that are located far from the main city as it offers tranquility and no disturbance.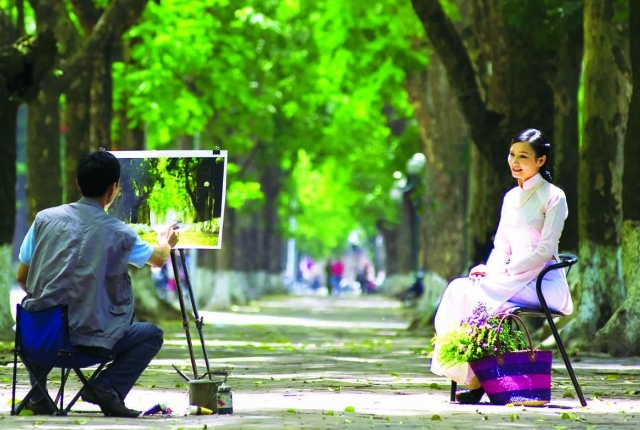 2. Sapa
No matter what season it is, Sapa is beautiful all the time. The place is so organized that it gives the feeling of no less than a paradise. The fresh air coming from the northwest, the Old French Villas, the Cat Cat Village and the 100m high silver waterfall is worth visiting for. Couples can visit its Love Market on Saturday and if want to view the whole town from a certain point than can climb the "Cloud Yard" or "Heaven Yard". To add to the joy, Sapa that is always bathed in ultimate beauty has hotels that are not so expensive. Therefore, choose a 3-4 star hotel and find out how luxury feels in paradise.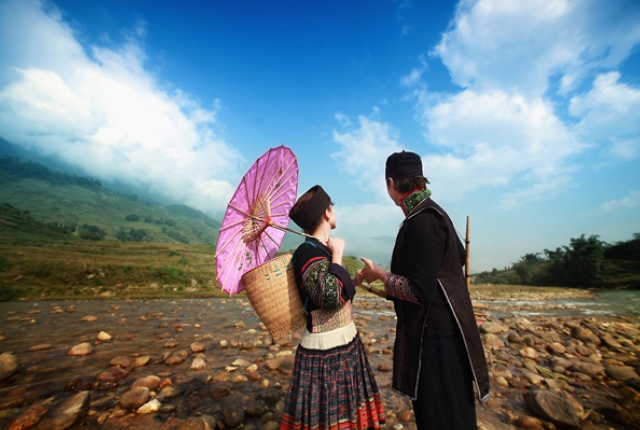 3. Muine Beach
The beach is one kilometer long and boasts about having various resorts and guesthouses. The actual village lies far at the northern end of the bay. The accommodations and the facilities are widely influenced by Saigon which is located at some four hour distance away. Talking about the beach, it has yellow colored sand and the southern part of the beach is best suited for swimming. The beach is famous for activities such as kite surfing and wind surfing. For couples wanting to enjoy their honeymoon and have a trip to Vietnam as well, Muine beach is the best choice.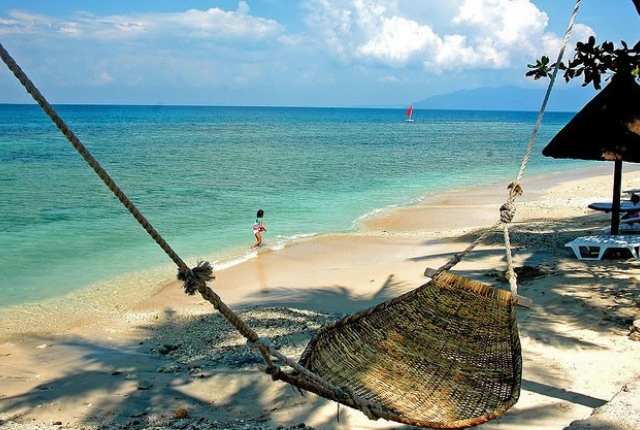 4. Ha Long
The feeling of sailing in the luxury cruise ship with your partner on Halongh Bay has no words that can define it so well. The beautiful bay with beautiful partner and lots of memories will make your honeymoon nostalgic & memorable. The best part is watching the sunset with your partner from the boat and having dinner with the chilly air whispering melody in your ear. Travelling to its hidden island and discovering the vast water bodies brings a romantic feeling. Make sure that you book hotel either in Bai Chay, Ha Long City Center or Tuan Chau.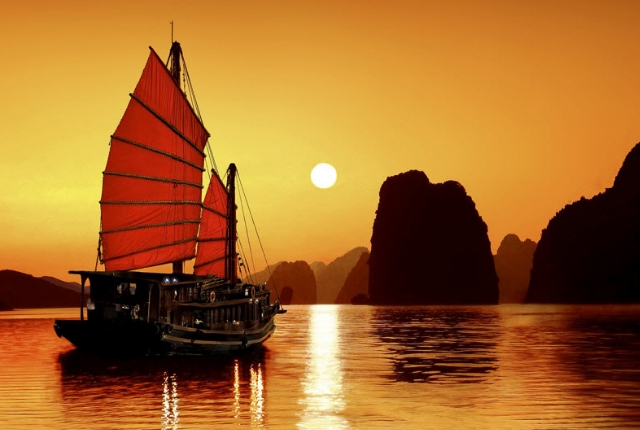 5. Hoi An
The environment in Hoi An is quiet and very romantic. With its old houses, the quite streets and the colorful and delectable dishes, Hoi An is popular among couples looking for romance and trying to make their honeymoon even exotic. In addition to these pleasures, the couples can make a ride till the Cua Dai Beach and feel fresh immersing themselves in the crystal clear water. Couples must visit Hoi An on a full moon day as in this day you will find Hoi An immersed in ultimate beauty.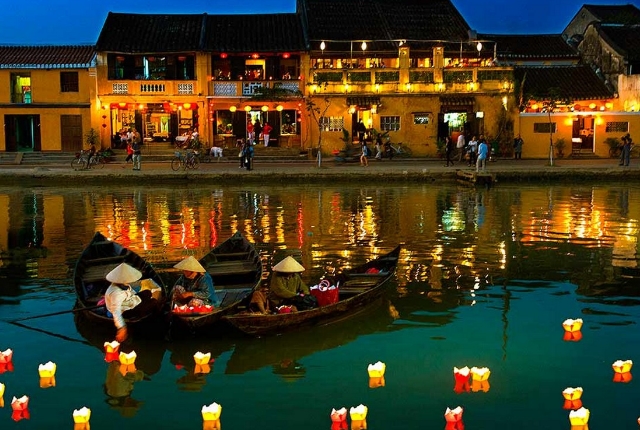 6. Nha Trang
Although there is not so much to see in Nha Trang but come on it is your honeymoon, spending time with each other is more important. At Nha Trang, the couples get peaceful moment with each other and spacious space. The white sandy beach is very romantic to walk on with couples holding hands. Moreover, what you can do is immerse yourself in the mud pool and drown in hot mineral water. You can play hundreds of games on the beach. Afterwards, you can visit Yang Bay Waterfall, Tri Nguyen Aquarium and do lots and lots of things.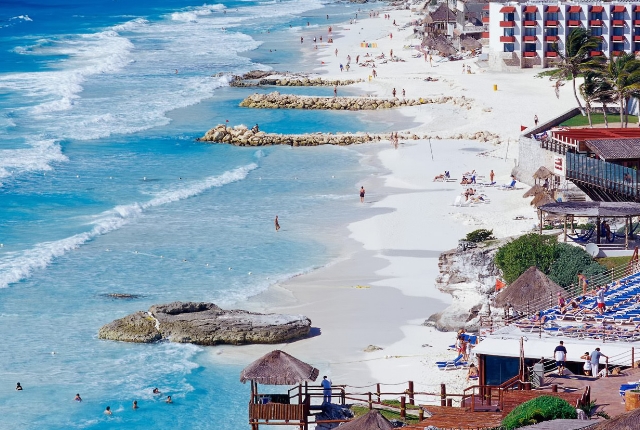 7. Mui Ne
It is no less than a paradise for honeymooners. There is beach, resorts and that everything that makes a couple feel like making the right choice. Depending on your budget, you may choose from a number of resorts. If you haven't been here means you haven't seen the real nature and the real beauty.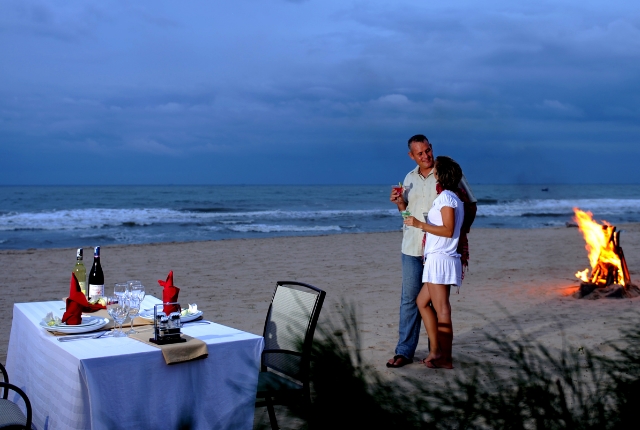 8. Da Lat
Couples looking for an exotic place to spend their honeymoon can visit Da Lat. This is one such place where no matter how many times you have travelled before, but you will still feel like spending the biggest day of your life. The beautiful landscapes connects to the love and the morning coffee at your dreamy Xuan Huong side taste love. You may try visiting here in October as it offers various promotional packages for honeymooners.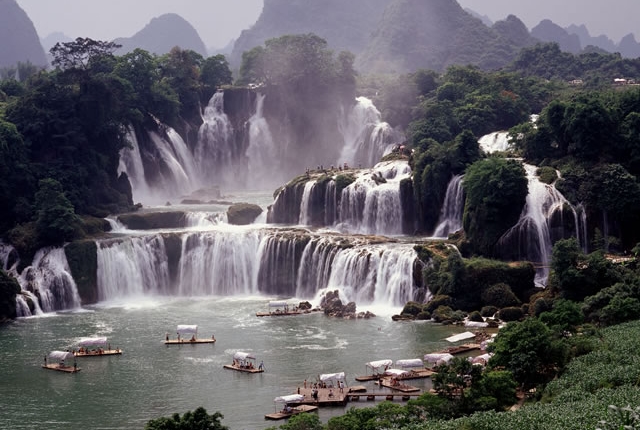 9. Phu Quoc
Couples who are looking for a place that gives them privacy and is free of the hustle and bustle then go for Phu Quoc. You can either fly to Phu Quoc or access by boat. The place is really convenient, however, one thing that might put you in worry is the hotel prices that are expensive in comparison to other places of Vietnam. To avoid paying high, you can book the hotel as early as possible or might have to pay extra later.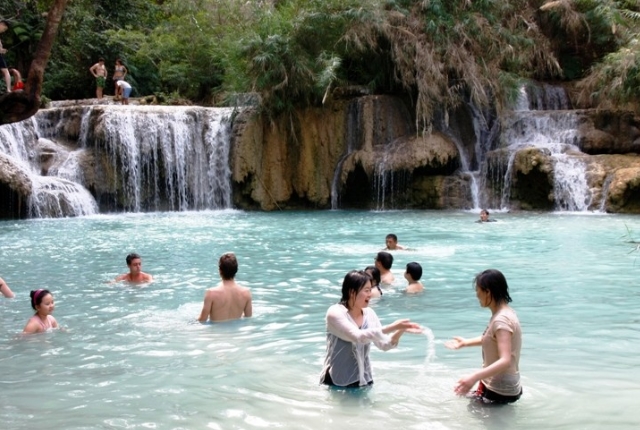 10. Con Dao
With various beautiful landscapes and beaches, Con Dao is also an ideal choice of honeymooners. The rich seafood, gigantic beaches and the admirable scenery, con Dao gives the feeling of a perfect honeymoon spot. Other activities that you are allowed here are fishing, Deep Ocean driving and coral viewing.