With astonishing natural resource and beauty, local centers for indigenous culture, modern cityscape etc the south east Asian country Vietnam is attracting visitors in a great number from abroad now a days. But the popularity of this country obviously is from the famous Vietnam war in which it really threw a challenge to a superior power like United States. This country which is bordered by neighbors like China. Malaysia, Cambodia was under the rule of imperial China which ended in 10th century.
Subsequently royal power of Vietnam ruled the country until France started to occupy the Indochina peninsula. Vietnam resisted the French subjugation in First Indochina War. The famous Vietnam war was followed by the division of the country as north and south Vietnam over political point of view. In modern Vietnam a history loving tourist can visit places which have elements of this colorful past.
Here Are 5 Must Visit Historic Places To Visit In Vietnam:
1. Thien Mu Pagoda
This is perhaps the oldest historic monument of Vietnam. This pagoda is connected to the old kingdoms of the country. It is also called as pagoda of Heavenly Lady. Constructed in early 17th century by Nguyen kings this temple is situated near Perfume river in Hue of Vietnam. This is the tallest temple of the county which has seven stories. It is certainly a must visit place for a tourist who likes to visit historic relics of a place.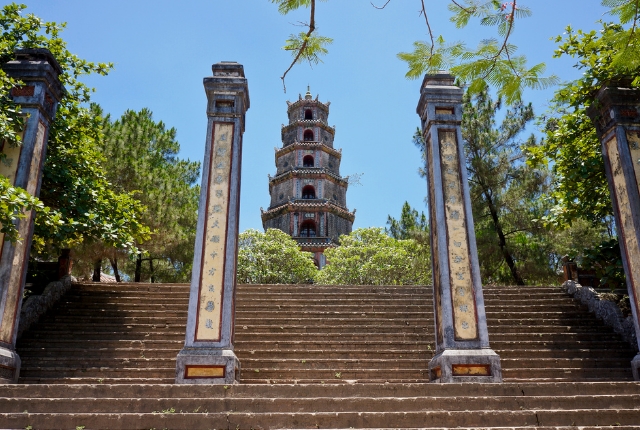 2. The Imperial City
After visiting the pagoda a tourist in the city of Hue can visit the remnants of the imperial capital. Construction of this capital was started by king Gia Long in early 19th century. It is said that thousands of workers or builders toiled to build this fortified city. But during Vietnam war the city suffered heavy devastation. Most of the buildings were destroyed. Now there are only a few buildings of this old capital of imperial Vietnam have remained to see.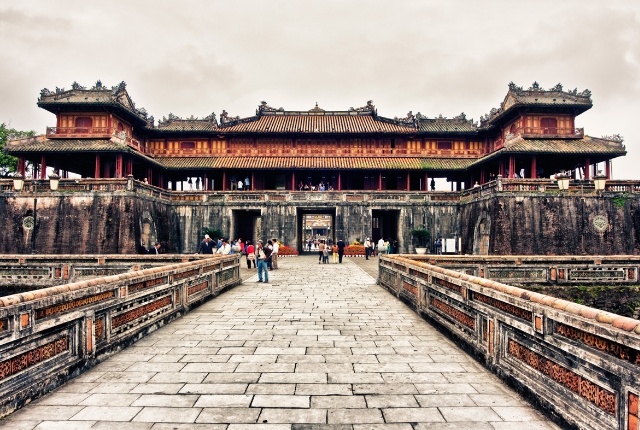 3. Chu Chi Tunnel
In Vietnam war the people of north Vietnam fought a guerrilla warfare against US army which proved immensely beneficial to them. There are some tunnels situated 40 kms from Ho Chi Minh city in Vietnam where guerrilla troupe hid and used to fight American soldiers in 1968. At present this tunnel system has become a favorite place of attraction for tourists. A tourist can even venture in some parts of the tunnel.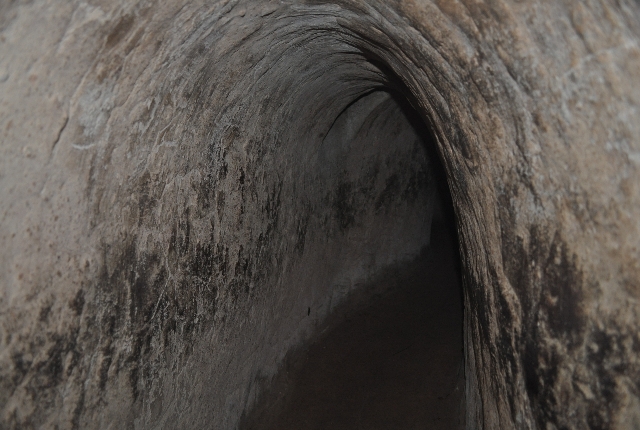 4. Vietnam War Museum
The importance of Vietnam war is immense on Vietnam, history or world and to some extent on US history too. So a tourist who likes history certainly will like to know almost everything about this war. In district 3 of Ho Chi Minh city a complete museum is devoted to this war. It is called Vietnam War Museum. There are exhibits that include different arms, artillery, planes, tanks etc. Even some arrangements in which POWs or prisoners of war were kept are displayed in the museum too. The museum also displays exhibits related to First Indochina war.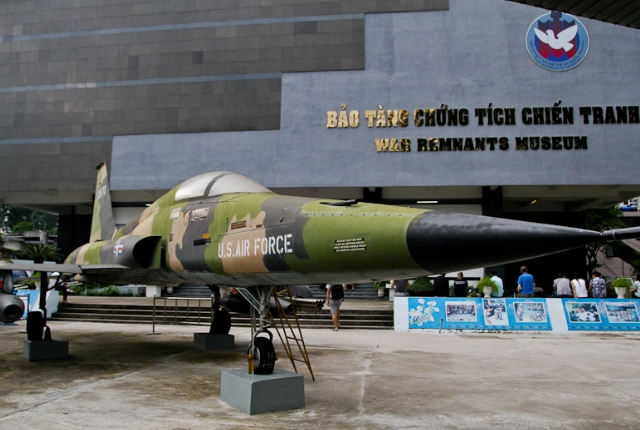 5. Mausoleum of Ho Chi Minh
Ho Chi Minh was the greatest leader of communist north Vietnam. He led his country to victory against Japanese and French occupation long before Vietnam war. Later as the leader of north Vietnam he led his people against US in Vietnam war. He died before the war stopped. The influence of this man on Vietnamese people is immense. Tourist can see his body preserved in a glass case in the spectacular mausoleum of Ho Chi Minh in Hanoi.