The capital of Taiwan, Taipei, is a modern metropolis known for its vibrant shopping streets, huge skyscrapers and old Japanese colonial lanes. Tourists from all parts of the globe visit this city and love to enjoy its nightlife, taste local delicacies and immerse in local sightseeing tours. If you are looking for luxury hotels in a city like this, there would be plenty of options.
Let's Find Out 5 Extraordinary Luxury Hotels In Taipei That You Can Pick For Your Next Visit:
1. Mandarin Oriental
Mandarin Oriental Taipei redefines the art of luxury living. One of the best luxury hotels in town, its service is impeccable and its strategic location at the heart of the city attracts tourists from all over the world. Its contemporary design, well equipped rooms and the choice of fine dine restaurants make it a premium hotel. The hotel is ideally suited for families as well as business guests. The business center and conference rooms can be easily utilized for various events. And if you wish to relax and rejuvenate, head over to the spa, which is renowned to be the finest in Taiwan. If you choose to stay at the Mandarin Oriental, it is absolutely prepared to make your stay memorable.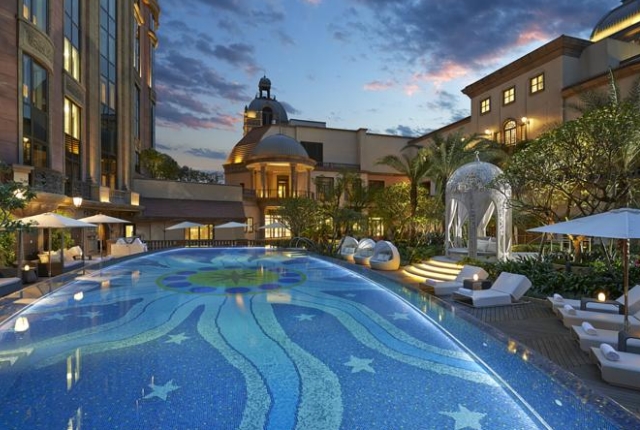 2. W Taipei
An award winning hotel, W Taipei is the perfect example of contemporary luxury. Its décor, accommodation facilities, entertainment and recreational elements make it the first choice of many tourists. Living in one of the 405 rooms of this hotel would be like a dream come true. Adorned with the finest décor, equipped with modern amenities and offering a relaxing environment, it is the perfect place to unwind. And if you want to have fun, enjoy the exuberant nightlife at W Taipei. The spa, fitness center and business center are other attractions of this 5 star property.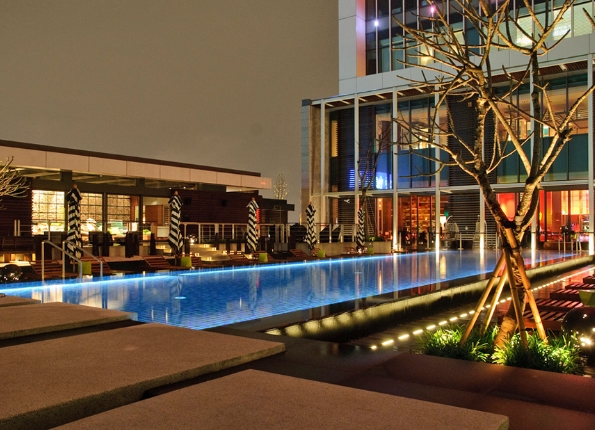 3. Hotel Eclat Taipei
Hotel Eclat Taipei is a boutique hotel located in the heart of its fashion district, Da-An. Its elegance and charm will mesmerize you and guests can enjoy state-of-the-art facilities at the hotel. The rooms are fitted with modern amenities including 42 inch television sets, connected with the biggest collection of channels available in the country. The rooms also have Nespresso coffee machines, Bang & Olufsen CD players, Mont Blanc desktop stationery and other products that make your life easier. The multilingual staff at the hotel is ready to help out guests at all times. Hotel Eclat Taipei is therefore, a brilliant place for a relaxing holiday.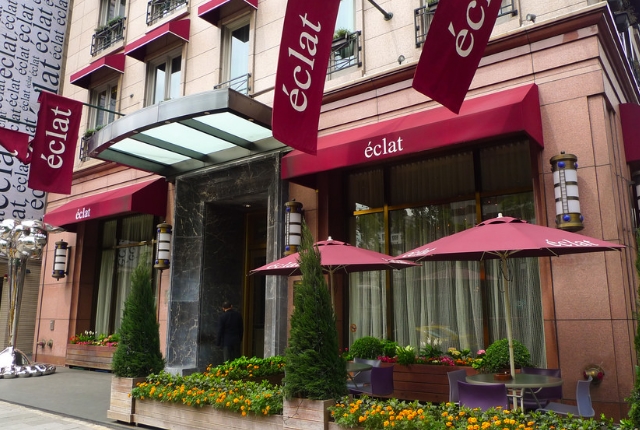 4. The Okura Prestige
Located in the commercial hub of Taipei, Okura Prestige is modern luxury hotel built with in elegant style. It is close to historic areas of Taipei and is situated in an area which is home to numerous luxury boutiques and fantastic restaurants. As a result, tourists prefer to check in to this hotel. It is also close to the airport and is well equipped with modern facilities. The hotel's concierge service, massage facilities, dry and steam sauna room, fitness center and a heated outdoor pool make your stay at the Okura Prestige even more delightful.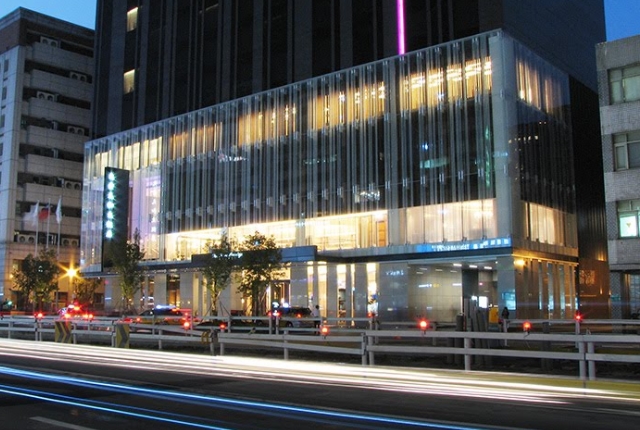 5. Grand Hyatt Taipei
Grand Hyatt Taipei is a fine luxury hotel that is situated in the Xinyi commercial district. The hotel is close to malls, Taipei World Trade Center and exhibition halls. The hotel has a modern design but has also embraced its local culture. The hotel features 853 rooms and some of them offer brilliant views of the adjoining mountains, Taipei city and Taipei 101. Its restaurants are also remarkable and offer guests plenty of choice when it comes to fine food. It is also ideal for hosting grand events, conferences and business meetings.