The capital city of China, Beijing, is a thriving metropolis with a rich heritage. It is the perfect combination of the old and new. On one hand it hosts historic places and on the other, you can see modern architectural developments. Visited by travelers from all over the world, it is a center for business and activity. It also has some of the finest luxury hotels in the world.
Let's Take A Look At The 7 Best Luxury Hotels Of Beijing:
1. Four Seasons Hotel Beijing
An award winning facility, Four Seasons Hotel Beijing enjoys a strategic location in the Central Business District of Yansha. It is one of the city's most vibrant areas and is often teeming with locals as well as tourists. The rooms come equipped with espresso coffee machines, Plasma televisions, high speed broadband access, ipod docks and brilliantly designed bathrooms. The Cantonese and Italian restaurant at the hotel is known to serve some of the finest Chinese and Italian delicacies. So, without wasting time sample a few dishes when you are visiting the Four Seasons Hotel Beijing. Besides, the sauna and steam rooms, a fitness center and a heated indoor swimming pool offers plenty of recreation for the guests.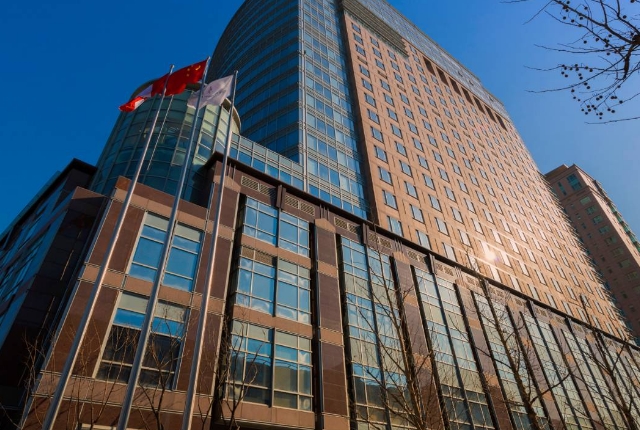 2. Hotel Eclat Beijing
The architecture of Hotel Eclat Beijing is eye-catching and leaves visitors mesmerized. Engulfed in a pyramid like structure, the hotel speaks volumes about the architectural developments in Beijing. It is one of the most renowned five star hotels of the city and is an all-suite hotel that offers specious living spaces. Elegantly designed, its rooms are beautiful and often come with a private pool or terrace. The rooms also have complimentary mini bars and are fitted with modern amenities that make your life easy. It is also a great place for fine diners and therefore, a stay at Hotel Eclat will certainly make your holidays memorable.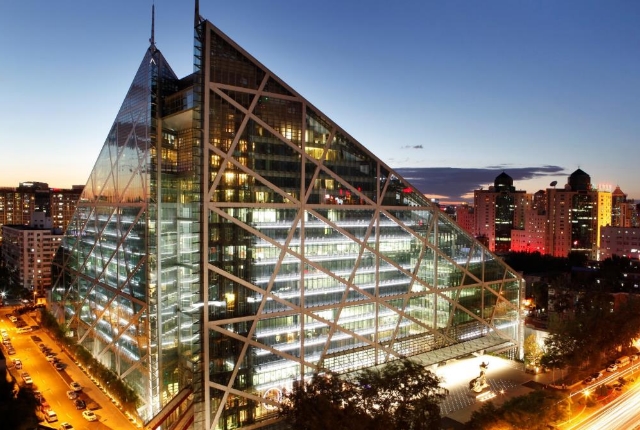 3. The Ritz Carlton Beijing
The Ritz Carlton Beijing is a preferred choice for business travelers as well as holidaymakers. Its location in the Financial District, brings it closer to the famous Forbidden City, Changan Avenue and different cultural landmarks of Beijing. The hotel features 253 rooms and are fitted with luxury amenities that will make your stay truly luxurious. The hotel also has three signature restaurants, serving a varied range of items and is ideal for people who love to taste world class food. The spa at Ritz Carlton is a wonderful facility that is renowned for its relaxing and rejuvenating therapies.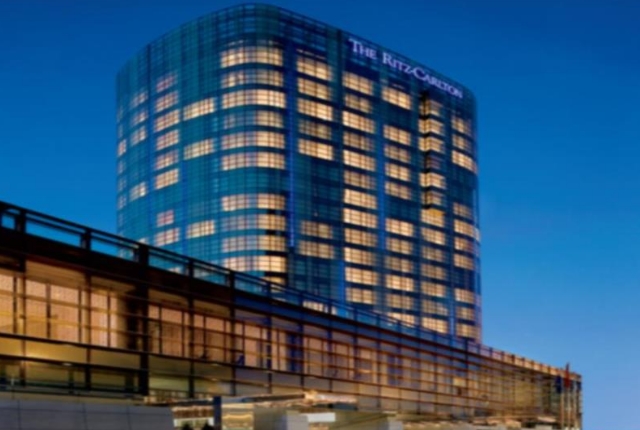 4. Rosewood Beijing
Rosewood Beijing is a premium luxury hotel with 282 modern and fully equipped rooms. It provides wonderful accommodation facilities and guests can look forward to a great time at the hotel. It has six restaurants, lounges and a bar where you can have fun. And if you are looking for relaxation, the spa is an ideal place to rejuvenate your senses. The gym and yoga studio is designed for fitness enthusiasts and can be used for recreational purposes. Rosewood Beijing is also a great venue for functions, meetings and events.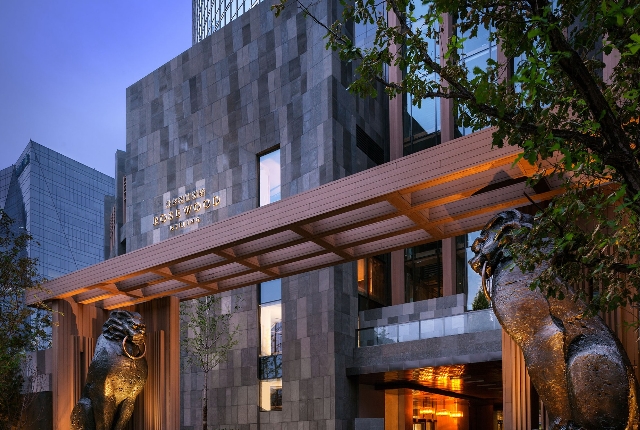 5. Hilton Beijing Wangfujing
Hilton Beijing Wangfujing combines comfort and convenience at the same place. Located at a close proximity to Tiananmen Square and the Forbidden City, tourists can easily walk around and explore the local attractions of Beijing. The hotel's impeccable service, modern contemporary rooms, great selection of cuisines and a peaceful spa make it an ideal place for all kinds of guests. The ambience at the Hilton Beijing is also worth appreciating and you can always expect personalized services at this property.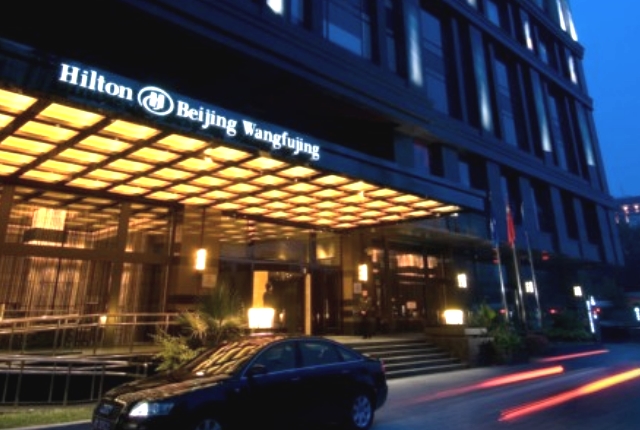 6. Waldorf Astoria Beijing
Waldorf Astoria Beijing is a truly remarkable hotel located at the center of Wangfujing district. It is an iconic landmark and brings together the rich Chinese heritage and a modern luxury lifestyle. It has 171 well equipped rooms and some of them also have access to furnished terraces. The hotel is a great place for business guests as well as families. Its meeting rooms, conference facilities and a business center makes the task easier for corporate guests. Families on the other hand, can take advantage of the hotel's babysitting services. Its spa, fitness center, restaurant and bar are other attractions that will make your stay joyful.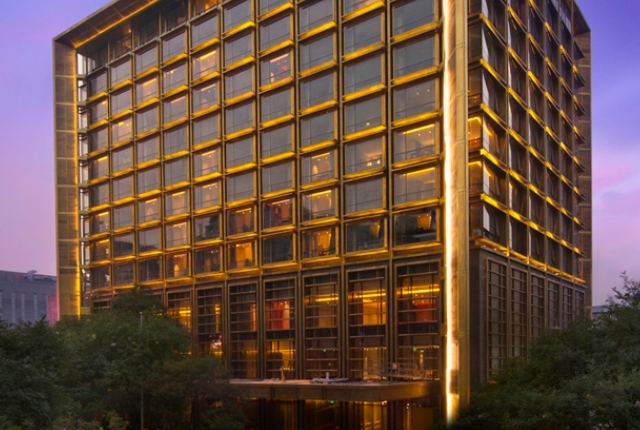 7. JW Marriott Hotel Beijing
The contemporary JW Marriott Hotel Beijing is a delight for tourists. Its close proximity to the city's famed attractions make it a preferred choice of visitors. Besides, it has Residence suites with kitchens, 12 sky garden suites and over 400 guestrooms equipped with modern amenities. The hotel is also renowned for its personalized services and it has some of the best restaurants in town. If you are looking for authentic Chinese delicacies, try the food at one of these restaurants. The hotel also has a huge ballroom that is often used for big functions and events.