Australia is home to some of the most amazingly beautiful destinations in the world. The love-struck newlyweds can easily find a place here to make their once-in-a-lifetime honeymoon a memorable experience forever. Following are eight of the most exotic destinations in Australia that can turn your honeymoon vacation into a fairytale romantic getway.
Here Are The List Of 8 Exotic Honeymoon Destinations In Australia:
1. Samoa
Samoa is a unique, blissful honeymoon destination in Australia and the best way to enjoy the romance and magic of this place is to stay in fales, which are special Samoan houses with open sides and thatched roofs, which stilt over water. Living here for a few days will help you create beautiful memories which you will always love to cherish. Just having a nice breakfast on the private terrace of fela is a unique romantic experience. The lush tropical gardens and the beaches make this place a perfect destination for honeymoon couples.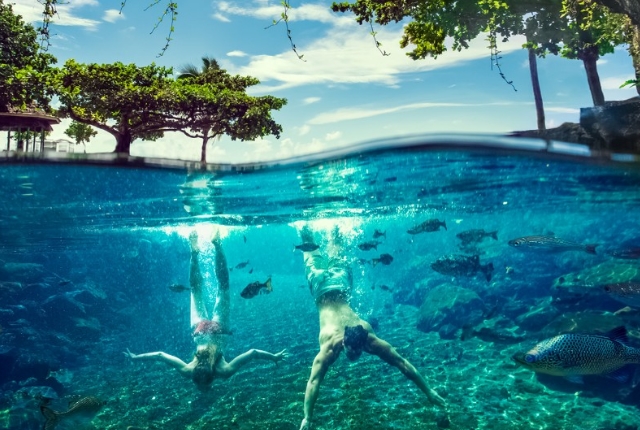 2. Marovo Lagoon, Solomon Islands
Spending your honeymoon vacation in the 87 mile long stretch of Marovo Lagoon can be another memorable experience for newly married couples. Among the twenty islands that are there in this part of Australia, only one is inhabited and that is Uepi. So, stay in a relaxing and intimate Uepi Island resort and have a great time adventuring at various fabulous dive sites.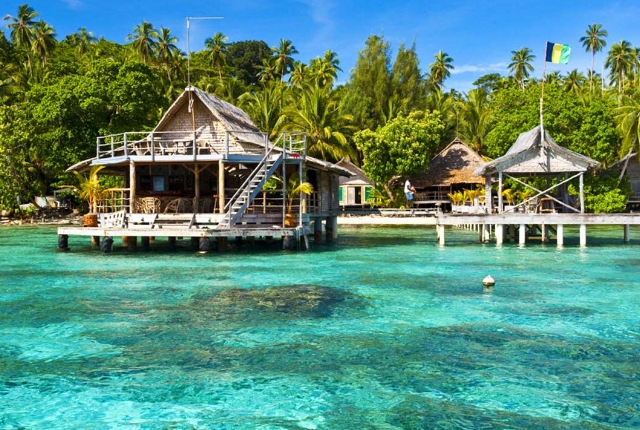 3. Wineglass Bay
For a picture perfect honeymoon, you can consider visiting Wineglass Bay also. The vivid blue waters of the bay and the crescent of shimmering white sand at their edge makes Wineglass beach a popular destination for honeymoon couples. You will have a great time watching beautiful sea eagles floating on thermal winds, an amazing colony of seals lying in the sun on the rocks and bottlenose dolphins playfully jumping in the sea water. To make your trip more memorable, consider taking a cruise, which runs from the Coles Bay. The cruise will give you a stunning unique perspective of the Wineglass beach. Kayaking or swimming in the crystal clear blue waters are other activities that can make your stay here more romantic.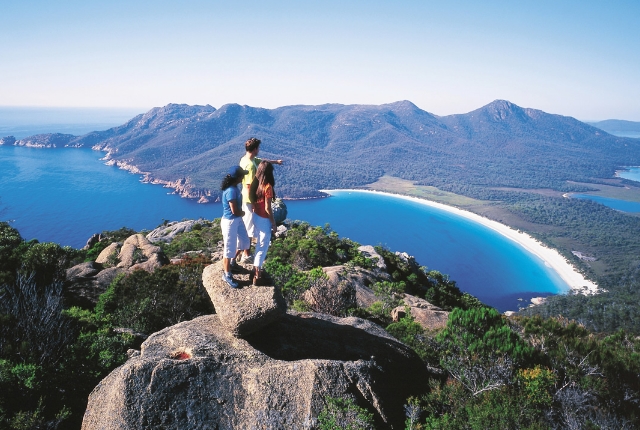 4. Gold Coast
The great thing about Gold Coast is that it offers a huge range of options for nightlife, shopping and virtually everything one looks for a perfect honeymoon. No matter which kind of lifestyle you prefer or how much your budget is, Gold coast has something unique and exciting for everybody. However, what makes this place a paradise for honeymoon goers is the stunning beauty it offers with its 42 km long stretch of squeaky clean, sun-drenched white sand beach. For a great fun time, do not forget to visit the action-packed theme parks on this amazing honeymoon playground.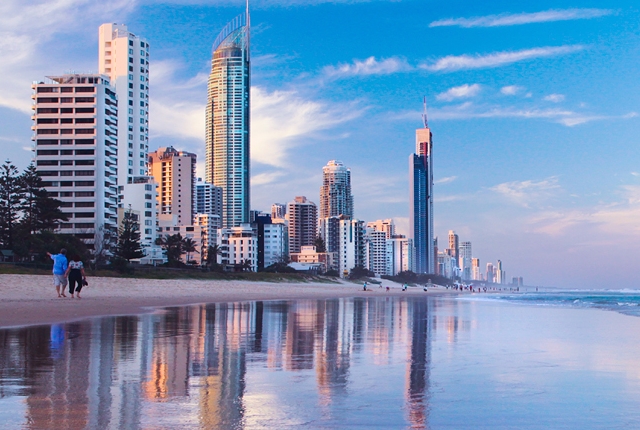 5. Lord Howe Island
It is not without reasons why Lord Howe Island is considered as one of the best-kept secrets of Australia. The place offers stunning beauty with its beautiful white sand beaches that are often not very crowded, verdant rainforest and rugged volcanic peaks. Hike to the summit of Mt Gower, spend some time with your partner at the summit and let yourself immersed in the romantic panoramic views over the island. If you love adventure, you will love this place more, as there are plenty of year round opportunities available for windsurfing, kayaking and snorkeling over the crystal clear waters of this sheltered lagoon.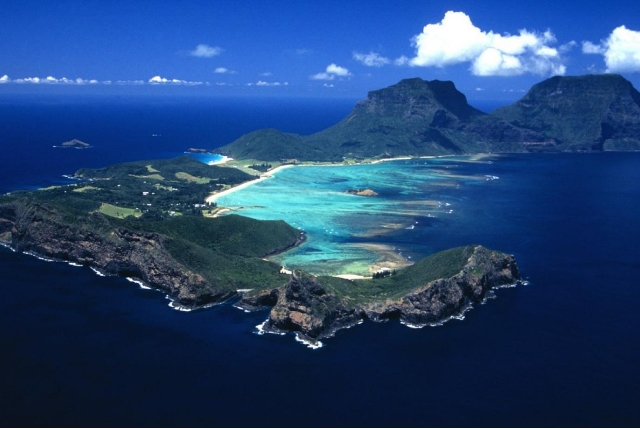 6. Cairns
Cairns is another great honeymoon destination in Australia that offers not just unique natural beauty but also luxurious accommodation options, award-winning restaurants and energetic nightlife. White-water rafting, scuba diving in the Great Barrier Reef, snorkeling or trekking through the rainforest are other awesome activities that can make your stay memorable here.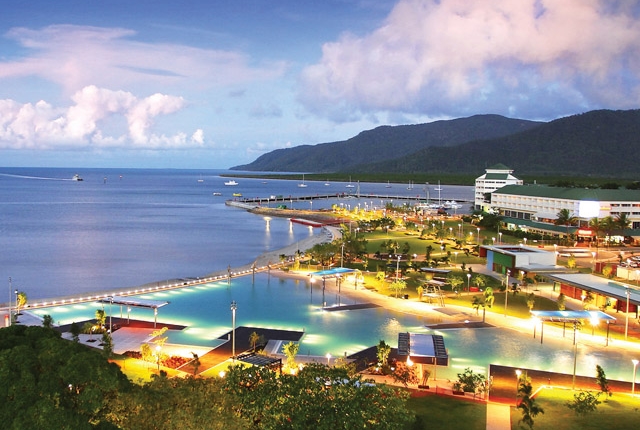 7. Bedarra Island
If you are looking for an uncrowned place in Australia that should have everything you need to make your honeymoon exciting and memorable, Bedarra Island can be a great option. It is a small tropical island and located in the center of the Family Islands National Park, which is a chain of scenic continental islands. Though Dunk Island is the largest in this chain, but Bedarra is the most beautiful one. Go for sunbathing on its powder-white beaches or enjoy a wide range of water activities, such as diving, snorkeling, fishing, water skiing, sailing and kayaking.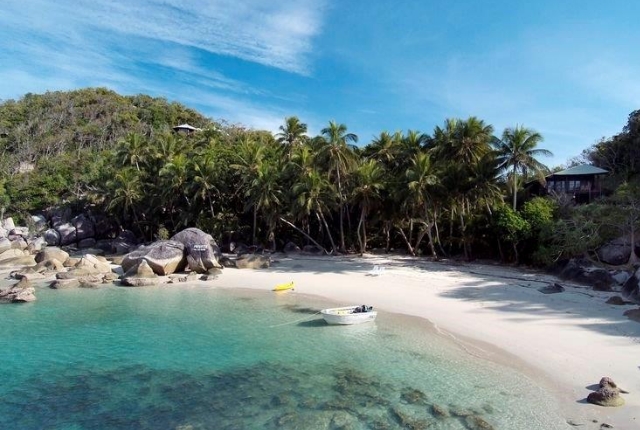 8. Daydream Island
The Daydream Island is located in Queensland and has a single luxury resort, but has plenty of attractions for a romantic getaway or honeymoon. A fabulous way to explore the area is by walking hand in hand with your partner on its several beautiful walking trails. Snorkeling in the fringing reef of the island can be another great experience. There is also a big, unique, beautiful man-made aquarium out there that contains over three dozen marine fish species and exhibits a beautiful network of reef lagoons.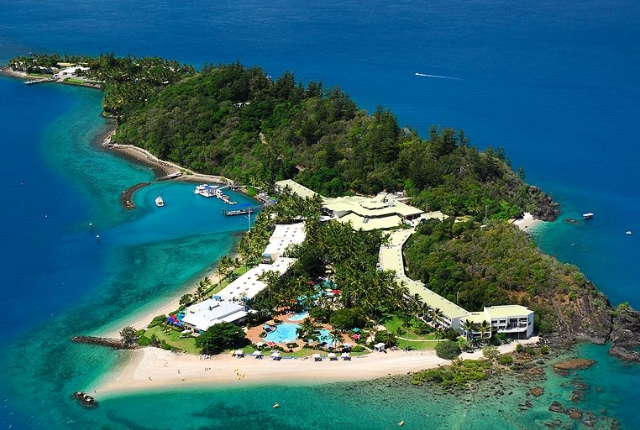 Overall, spending a honeymoon vacation in Australia in one of these dreamy destinations will let you explain and feel romance in a unique and memorable way.