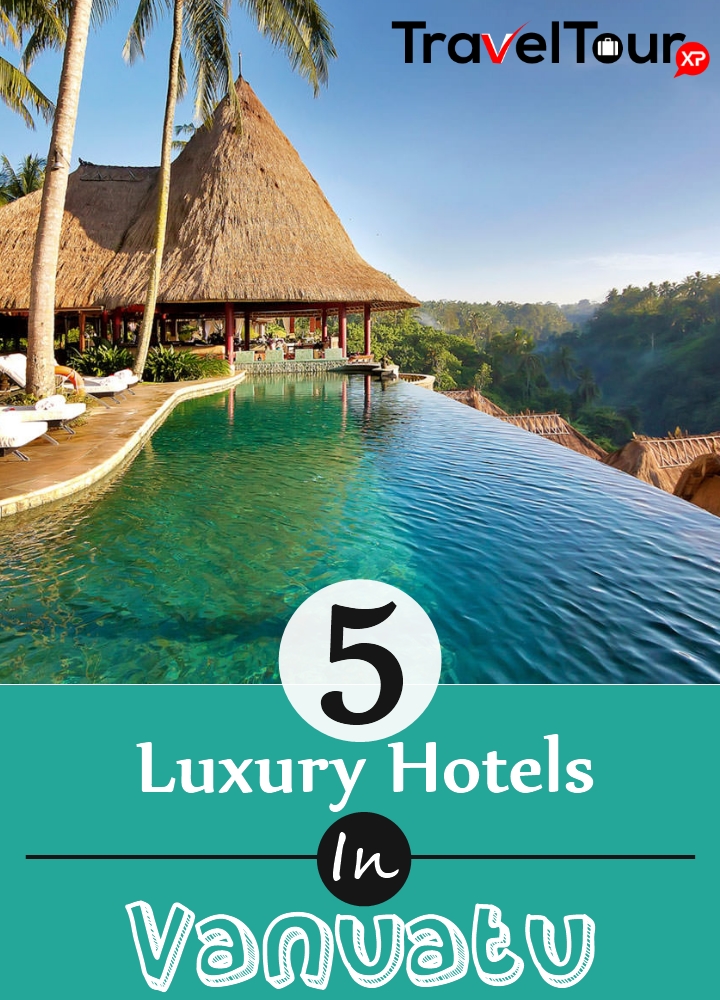 Vanuatu, the South Pacific island nation, is a popular holiday destination today for its unspoiled nature, culture, rugged islands, adventure sports, coral reefs, wrecks, marine life, and a lot more fun things. If you are planning for a Vanuatu holiday and looking for the best stay, this write up would be very useful for you. Read on to get an idea about the most popular and best luxury stays in the island nation.
Luxury Hotels In Vanuatu:
1. Breakas Beach Resort
For those who want to experience a magical holiday, Breakas would be the perfect beachfront getaway. The private beach resort nestled amidst the cover of swaying palms in Pango peninsular is an extraordinary setting to relax and revive you. The stunning pools, beachside restaurant and bars, luxury rooms, private cove for fun-filled water activities, wonderful staff all make the resort one of the best stays in Vanuatu.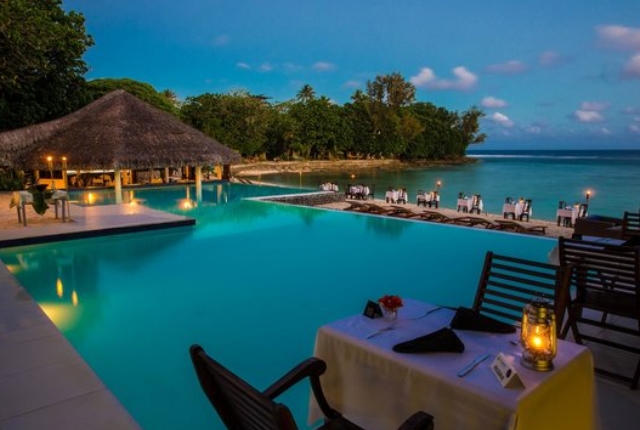 2. Mangoes Resort
This property located on a cliff top offers eye-catching views of the Pacific lagoon and the coastline. The 29 beautiful boutique bungalows with furnished terrace, stylish decors, and all modern facilities are designed to make your stay very comfortable. Private pools, tropical orchards and flower gardens, delicious seafood, fitness center, tennis court, breathtaking views will make your stay very special and most memorable.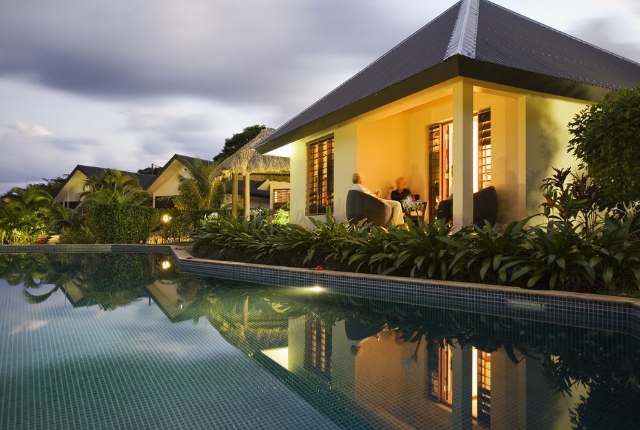 3. Erakor Island Resort
Erakor is a paradise in Port Vila. The resort is a 16 cares property positioned in the azure waters of the Erakor lagoon with all facilities that a luxury resort would offer. The waterfront resort has a restaurant, bar, lounge, spa, tour desk, friendly staff, amazing range of seafood, traditional music, fire dancing, water sports other than the modern style luxury accommodation make the resort the most popular stay options.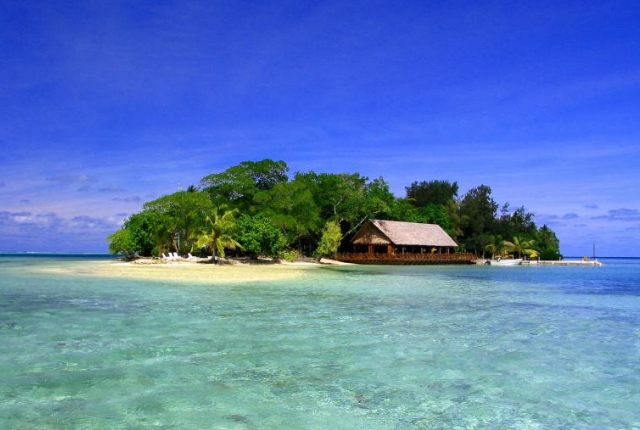 4. Lope Lope Lodge
This is a five star quality waterfront accommodation that adventure lovers would prefer on the island. Surrounded by tropical forest, the resort boasts the innate beauty of blue waters, white sandy beaches and stunning views. The location provides a lot of opportunities for a variety of activities including horse riding, snorkeling, kayaking, reef diving, etc. The accommodation facility is something that is very attractive; a mix of modern and Melanesian designs, top class facilities, private entrance to the beach, outdoor luxury bath, tropical garden and everything in the resort give a more island feel making the stay more pleasurable.
5. Vila Chaumieres
This stay in Port Vila offers a peaceful retreat for travelers who look for an alternative to crowded large resorts. With no compromise on facilities or quality, the waterfront resort offers spacious and beautiful garden bungalows, apartments, large pool, and restaurant, bar area, tropical garden, and wonderful views of the serene waters.