The US state of Michigan borders along four great lakes and is home to more than 11,000 lakes spread across its territories. A famous tourist spot, it offers access to big cities, fine wine brewing facilities and the pristine wilderness that surrounds it. It is also an ideal place to eat, drink and have fun. Chosen for small breaks, Michigan is a preferred destination for short holidays. As a result the state has some of the finest resorts.
Let's Find Out The 8 Best Resorts In Michigan:
1. Crystal Mountain Resort and Spa:
One of the finest resorts in Michigan, Crystal Mountain Resort and Spa is a luxury living space that will offer you the ultimate comfort and convenience. Its wonderful accommodation, golf courses, an award winning spa and conference facilities make it an ideal place for families as well as business guests. It is also a kid friendly property where children are treated with free breakfast and special child care facilities. Family activities are also arranged by the resort and it therefore, is a great place to visit. Meeting and banquet facilities at this resort are also available.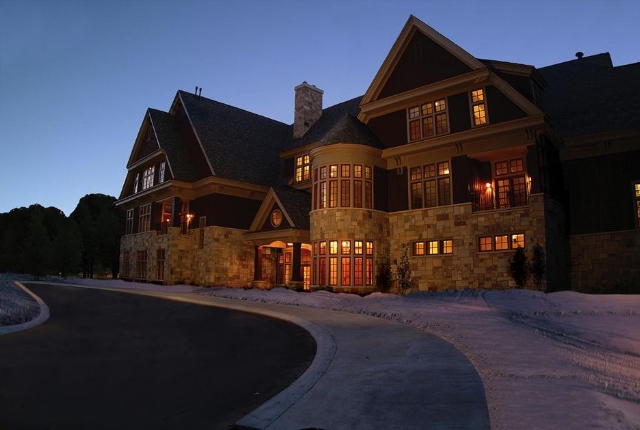 2. Lake Shore Resort:
Lake Shore Resort lies very close to Lake Michigan and guests here enjoy beautiful panoramic views of the waterfront. The private beach at the resort is the perfect place to unwind and relax. From taking a dip in the lake to sun bathing and enjoying stunning sunsets, Lake Shore Resort is the ideal place for a leisurely vacation. The rooms are well furnished and comes equipped with a refrigerator and other modern amenities.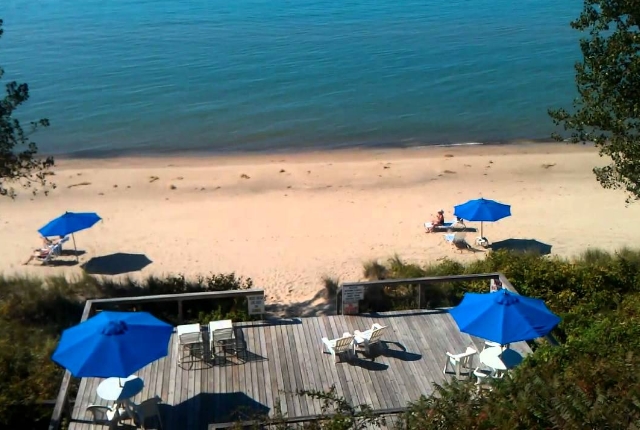 3. Mission Point Resort:
Located on Mackinac Island, Mission Point Resort is a lakeside retreat that promises to offer a wonderful holiday experience. The resort's hospitality, service, accommodation and leisure facilities are remarkable. Here you can also enjoy kite flying, biking or flower pressing on its lush grounds. The resort also has a complimentary kid's club where your little ones can enjoy. It is also a great place for weddings and special events.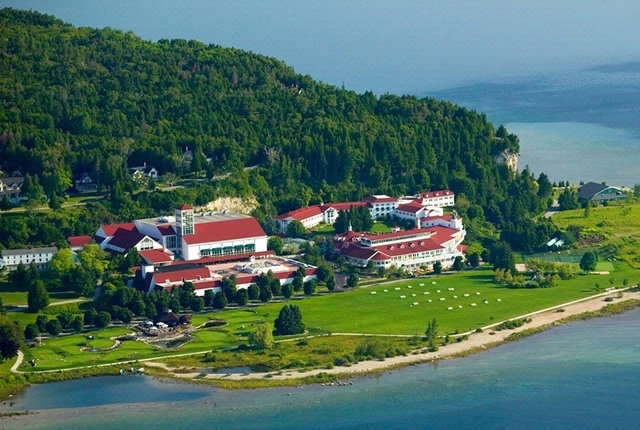 4. Grand Traverse Resort and Spa
Grand Traverse Resort and Spa is the perfect choice for a leisurely holiday. It offers luxury living in a wonderful setting. With acres of lush greenery surrounding the property, it offers accommodations in comfortable, spacious rooms. The resort has a private beach club, three championship golf courses, indoor and outdoor tennis courts. It also offers fine dining opportunities at the 5 restaurants and lounges. The resort's spa is also renowned for wonderful therapies, facials and special treatments.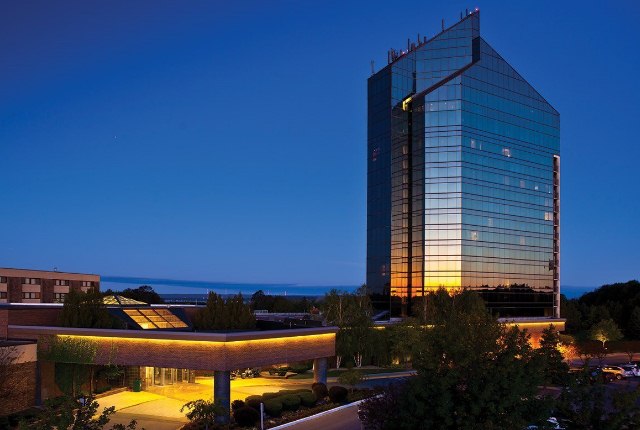 5. Garland Lodge and Golf Resort
Garland Lodge and Golf Resort is the perfect retreat for golfers. If you have a group of friends or sports enthusiasts head over to this wonderful resort and enjoy a memorable holiday. It is also an ideal escape for couples looking for an intimate and serene location. The rustic accommodation offers beautifully decorated rooms, fitted with modern amenities. The resort's dining room, bar and grill is a great place to hang out with friends.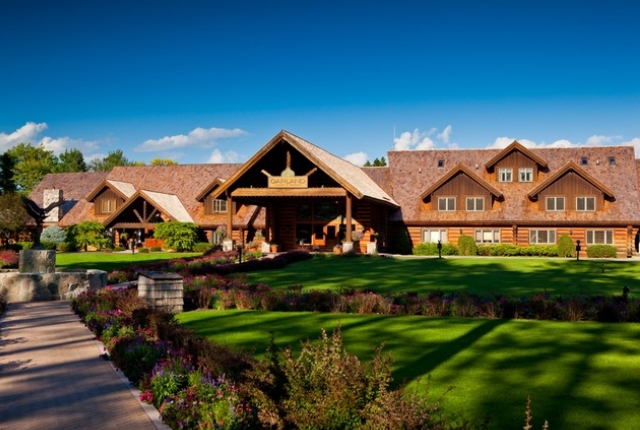 6. Marina Grand Resort
Located near the New Buffalo harbor, Marina Grand Resort is the perfect example of luxury living. This waterfront property is within walking distance of Lake Michigan beach. The guest rooms at the resort offer unrivaled marina views and provide a comfortable yet chic living space. The resort also has waterfront restaurants and bar where you can enjoy the scenic beauty of this region and feast on mouthwatering food prepared with seasonal ingredients sourced from the adjoining areas. Marina Grand Resort is also ideal for business meets and various events.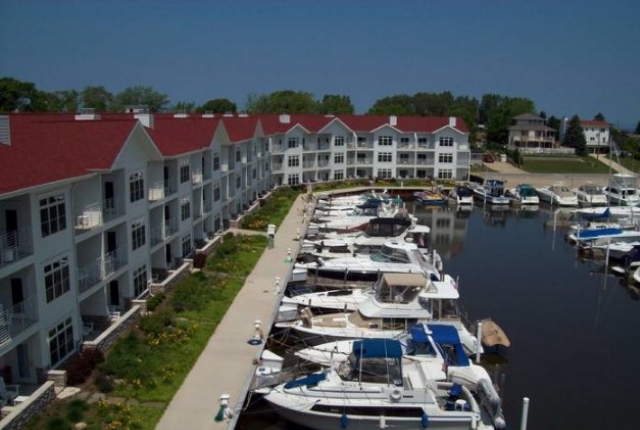 7. Evergreen Resort
If you wish to enjoy the outdoors, check into Evergreen Resort. A wonderful resort located outside the town of Cadillac, it offers a number of cycling, biking and hiking trails. You can also opt for cross country skiing here. The resort also has a 27 hole championship golf court and is a perfect retreat for people who love the game. Apart from these, you can always have fun at the indoor pool or at the resort's whirlpool area. The rooms at this resort are well appointed with modern amenities and provide complete relaxation in a calm and serene environment.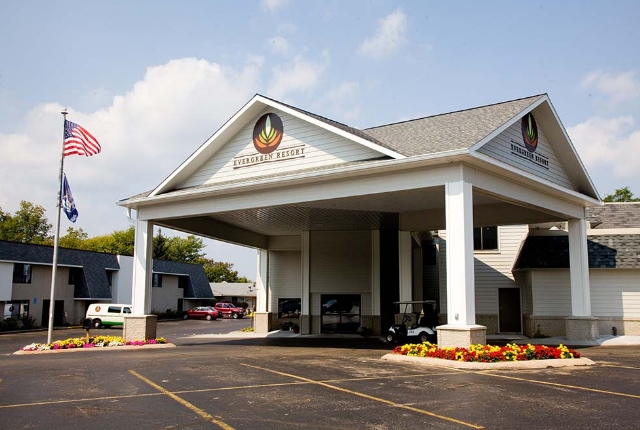 8. Bayshore Resort
Bayshore Resort has a very convenient location close to the downtown and features a Victorian style resort equipped with beautiful bay view rooms, spacious suites and a relaxing spa. The resort offers daily continental breakfasts, has high speed internet connection in all rooms, provide free airport shuttles and has a game room. Its fitness center is also a great place to stay in shape. The resort also has conference rooms that are perfect for business guests.