If it is said that what is the most visited place in terms of tourism in US everybody knows the answer, it is New York. By New York it is meant New York City. This is the most populous city of US which is largest in the state of New York. The state of New York is one of the 50 states of US that is located on the north eastern part of the country. The history of this state is no different from the others. In past it was populated by local Indian tribes. Later immigrants from Europe came here. First came French then Dutch people and at last the state came under British influence. The state of New York apart from having great urban center like New York City has spectacular natural beauty too. Tourists who visit New York City will be definitely satisfied if they spend some time with the whole state. A tourist can start his or her journey from state capital Albany.
Here Are 5 Best Attractions Of New York State For Visitors:
1. The State Capitol Building, Albany

If you are in Albany you can visit the state capitol building which is a part of Empire State Plaza first. The specialty of this building is though it has European architectural influence in it still it does not have that particular classical European look of other famous US state capitols. Besides this building was the most expensive capitol building in the time of completion. It was completed in 1899. Guided tours are available from Monday to Friday for tourists.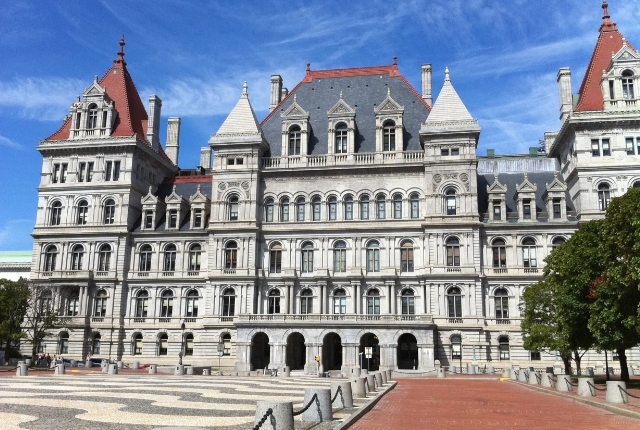 2. New York City
It is needless to say that New York City is the most famous attraction of the state. This is one of the largest cities of US that is thickly populated. New York is the cultural and financial capital of the country. It has amazing attractions for the visitors. Walk through the city streets to feel the vibrant life.  Visit heart of the city that is Times Square. Go to Metropolitan Museum of Art, Central Park. Public Library, famous Wall Street, Brooklyn Bridge etc one by one.   The list of enjoyment is endless in this city.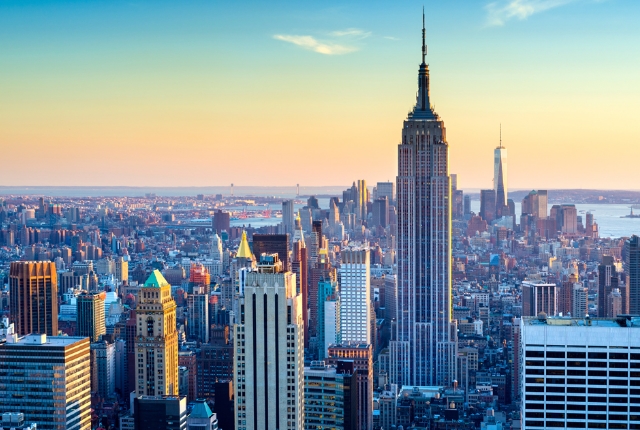 3. The Statue Of Liberty
Though it can be seen from New York still this most famous iconic landmark needs special and separate mention. Completed in 1886 this statue was a gift from France. Since then it stands on off shore Liberty island representing everything that symbolizes liberty or freedom of mankind. An amazing piece of art that was designed and built by by Frederic A Bartholdi and Gustave Eiffel, it has a height of almost 152feet from base to the tip of torch. It is said that this is the largest statue in the world. To get up close you need to take a boat to go to the island.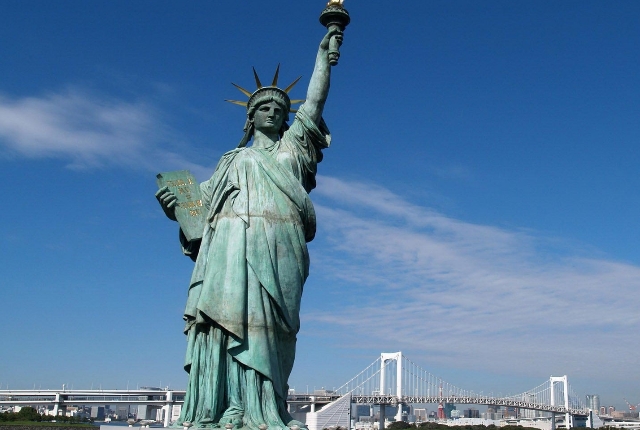 4. One Thousand Islands
The state of New York has proximity to country like Canada. For this reason some tourists  visit Niagara falls to catch a glimpse from US side. There are other natural wonders in the state as well. One of the most spectacular natural wonders is this thousand islands in Canada US border. More than 1700 small islands of  around 40 square miles each are located here and there on St. Lawrence river. Seeing all these together is an amazing experience. Though most of the islands are on Canada side still a tourist can take a boat ride and enjoy the beauty going through the islands.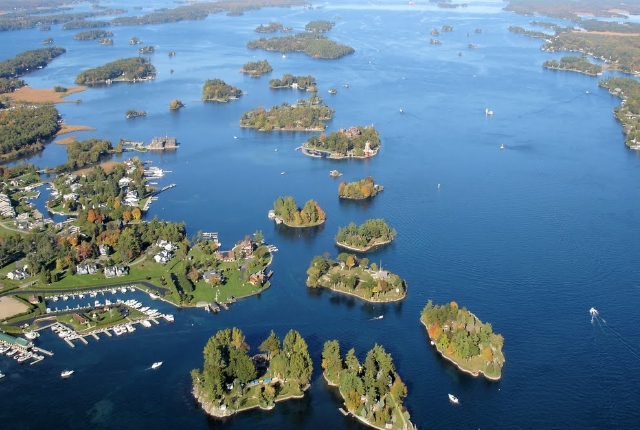 5. George Eastman House, Rochester
A must visit place for a photography lover. This late 19th century colonial mansion which is a part of George Eastman Estate is finely restored and houses the International Museum of Photography and Film. A visitor can have a conception about what went through the great inventor George Eastman's mind when he did his groundbreaking works in photography. There are equipment like vintage camera, old films, notes etc as exhibits that tourists can see.