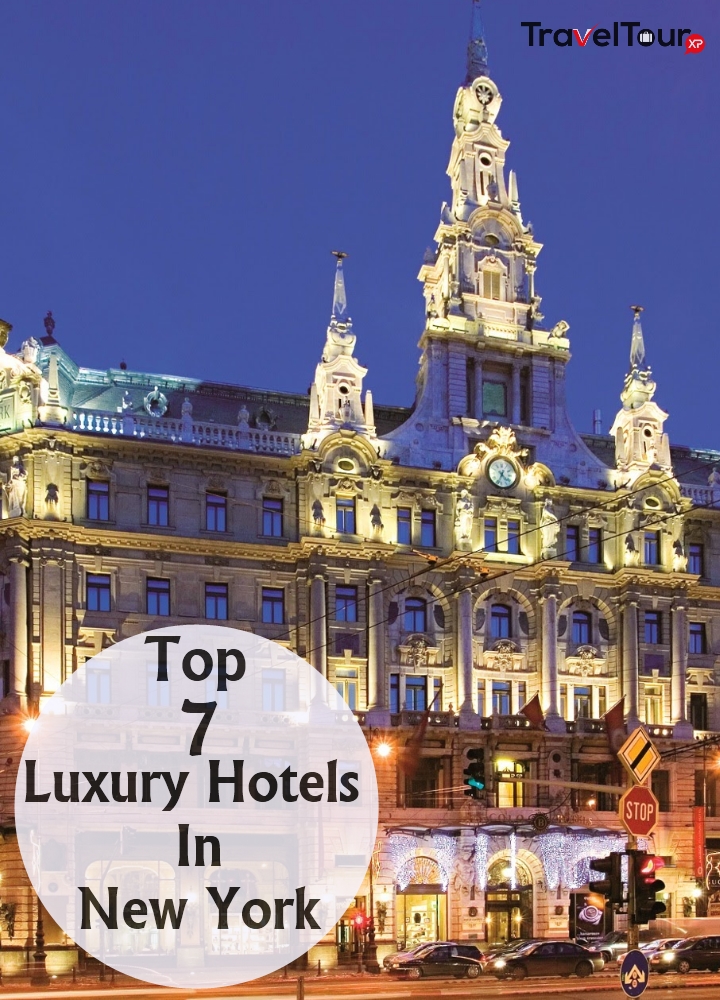 One of the finest cosmopolitan cities in the world, New York City, embraces art, culture, fun, fashion, entertainment and an irrepressible energy. It is the city that attracts millions of visitors every year. So, whether you are a visitor exploring the many notable places or a resident, the city offers plenty of things for everyone. It also has some of the finest accommodation options. The city is home to numerous luxury hotels that offer the best hospitality services. If you are looking for a selection of the best hotels in town, here's a list that will help you choose the finest.
Let's Take A Look At The Top 7 Luxury Hotels In New York:
1. Four Seasons New York
Four Seasons New York is an iconic hotel in the Midtown East area. It defines the best of luxury living and is elegantly designed to mesmerize visitors. It has some of the most comfortable accommodations in New York City and all of its 368 rooms are fitted with modern amenities that make life easier for its guests. The fine spa equipped with sauna and steam room, whirlpool and a fantastic fitness center are other top draws at this hotel. Besides, it is only 10 minutes away from the famous Central Park and is therefore, located at the heart of this buzzing city.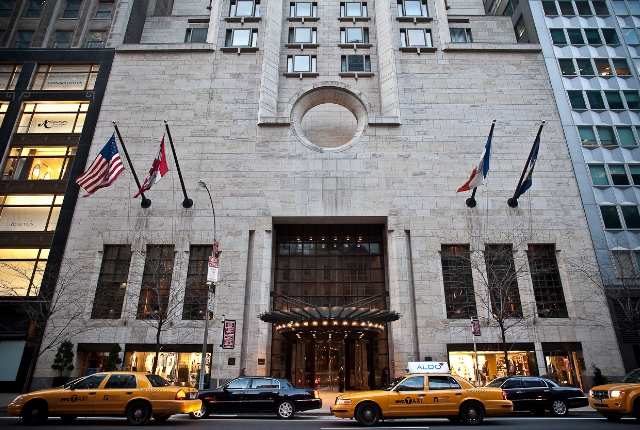 2. The Plaza
One of the finest and oldest hotels of New York City, The Plaza has a rich heritage of service and hospitality. A luxury hotel, The Plaza has 282 well-appointed rooms. A recent makeover has transformed the hotel into a true symbol of luxurious living, complete with gold-plated bathroom fixtures. It is renowned for the 24 hour butler service, the phenomenal spa and private residences. Most of the rooms overlook New York's famous Central Park and offer stunning views of the surrounding area. Besides, its historic relevance makes this a very sought after place for visitors from all over the world.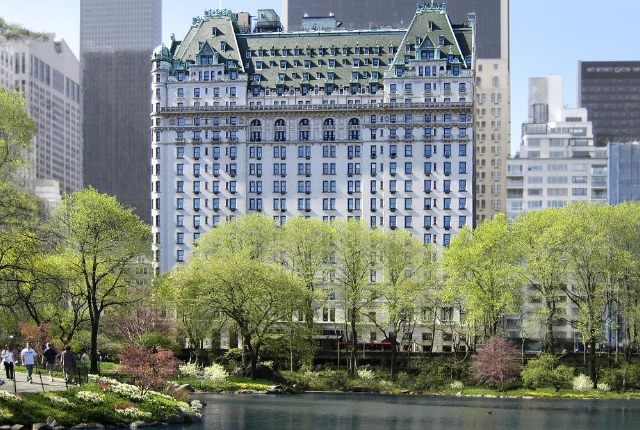 3. The Peninsula New York
The Peninsula New York is another great destination for a leisurely holiday. Its classical charm, world class facilities, fantastic rooms and a highly praised spa adds to its repertoire. And if you are looking for designer shopping options, its proximity to Fifth Avenue cuts your task. Besides, the indoor pool and a fitness center are great places to unwind and relax.
4. Viceroy Central Park New York
Another upscale address in the buzzing city is the Viceroy Central Park New York. With 240 well equipped and modern rooms, it is located at the heart of the city and is ideal for all kinds of travelers. Whether you are a tourist, business traveler or an adventure lover, it is the ideal place to start your journey into New York. The hotel's rooftop bar and restaurant is quite famous and is often thronged by locals as well as tourists.
 Visit Viceroy Central Park New York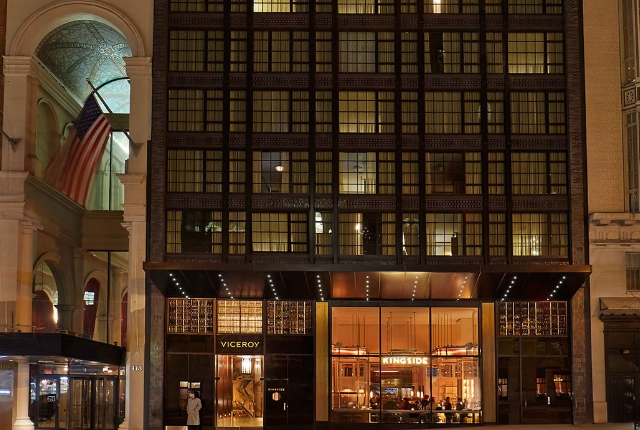 5. The St. Regis New York
The St. Regis New York is a fine hotel with a historic background. It is a century old property and is famed for its outstanding service. The hotel also offers round the clock butler service and extraordinary room service to its guests. Its concierge service is also noteworthy and is ideally suited for tourists. The well-equipped business center is another noteworthy feature of this upscale property and is ideally suited for business travelers. The babysitting service is another great perk for families visiting St. Regis. So, if you are planning a great holiday in New York, do keep this hotel in mind.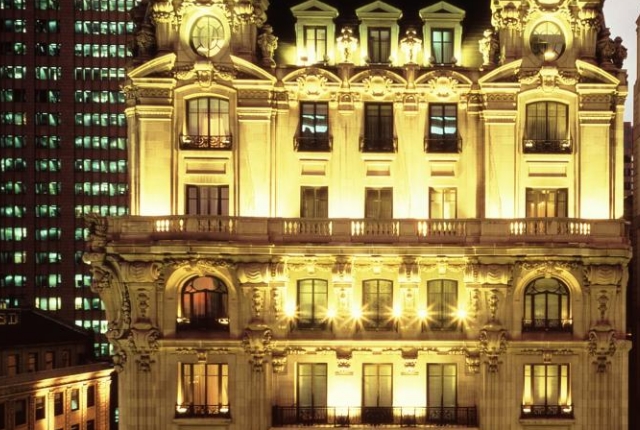 6. Lotte New York Palace
Lotte New York Palace is a favorite amongst celebrities, visitors from around the world and business travelers. It is one of the best hotels of New York and has 909 modern rooms equipped with state-of-the-art amenities. It has a renowned fine dining restaurant, an amazing fitness center and two intimate lounges. Its uptown location and proximity to the city's landmark areas make it a preferred place for travelers.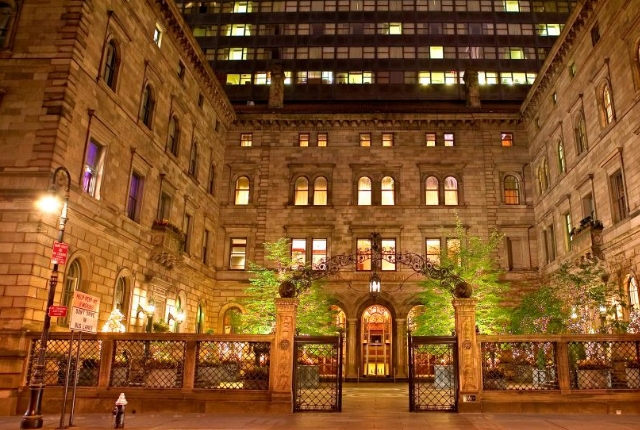 7. Park Hyatt New York
If you are looking for a truly luxurious stay, Park Hyatt New York is prepared to fulfill your fantasy. Located in a posh Manhattan locality, it is designed to offer you a taste of a millionaire's life. The spacious and elegantly decorated rooms are perfect for all kinds of revelers. It has everything from Presidential suites to standard rooms that are fitted with the best amenities. Some of the exclusive rooms also have a Nespresso coffeemaker. The higher floors of the Park Hyatt are often preferred by guests for its amazing views of the city skyline. Its fantastic restaurant, world class fitness center and a relaxing spa is ideal for unwinding.