Massachusetts is one of the famous states of northeast and New England region of United States. When it comes to the tourism this state attracts large number of tourists from home and abroad equally with other New England states. Massachusetts has great cultural heritage and awesome natural beauty. But this state, one of the places colonized in North America very early has dark past too. The Salem Witch Hunting known as Salem Witch Trial that took place in late 17th century is one of such incidents. Besides other dark incidents like death, bloody violence have given birth to some hunting legends and accounts of supernatural happenings around the state. For this reason a tourist who feels fascinated by ghost stories and haunting can visit such places while traveling through Massachusetts. Here is a list of such places.
6 Spine Tingling Haunted Places For Visitors In Massachusetts, Us:
1. House Of Lizzie Borden:
It is usually seen that a place where incident of gory violence had taken place has legend of ghost haunting. Such a place is the house where Lizzie Borden the famous Axe Murderer lived. Lizzie in late 19th century murdered her family quite violently with an axe. The incident is one of the most heinous crimes in the crime history of US. The house is a tourist attraction in Fall River. But visitors report that when they visit the place alone a sense of despair and deep uneasiness takes over. Some even have reported an uncanny sensation of being watched in this house.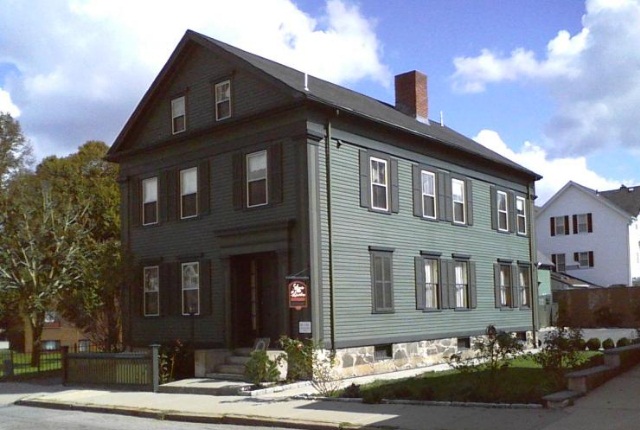 2. Remains Of Dogtown:
It is already told that Massachusetts has  a dark heritage of witchcraft practice that resulted the famous Salem witch hunting and trial. Dogtown a town of late 17th century was a small but prosperous community. But the town did not survive long. People deserted it as rumors of practicing witchcraft by some resident woman spread. The settlement soon become a place where only stray dogs roamed. At present the town does not exist. But a few stones or wood boards have remained in Cape Ann. It is said that if you visit the remains you can see weird words written or curved on those. There are rumors of weird, creepy happenings in local forest too.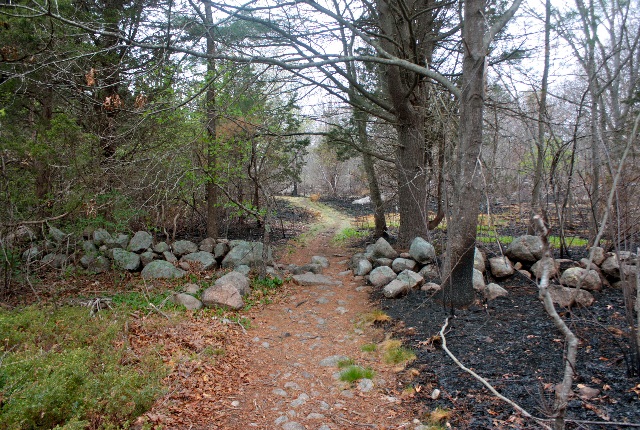 3. Spider Gates Cemetery:
There are some places on earth which are rumored to have gateways to hell. This old burial place in Leicester, Massachusetts is one of such places. This burial ground has gates with designs of big spiders on it. For this reason it has earned such a weird name. Apart from a gateway to hell the place has accounts of ghost haunting too. A young man had committed suicide by hanging in this ground. Besides this cemetery has a place with a stone named Alter. Altar is said to be a place where satanists have practiced dark rituals. The cemetery was founded in 1840.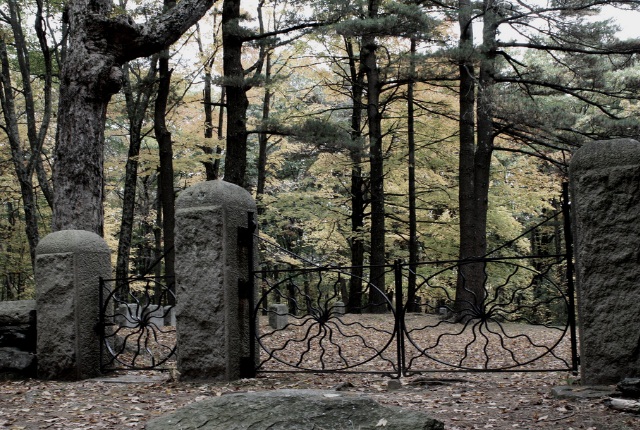 4. Houghton Mansion:
Houghton mansion was built in late 19th century in North Adams of Massachusetts. But tragedy soon took over the place. The owner of the house Mr. Albert Houghton, his daughter Mary and an old servant died in a car accident. Being riddled with guilt and grief the driver of the car soon committed suicide on the ground of the house. All these tragic incidents soon gave birth to accounts of ghost sightings and strange happenings in the house. Even now people who live and have connection with this house report lights flicker stragely, doors being opened suddenly without any reason. Residents have reported strange unexplained happening in the archive room of this mansion also. This house is a popular tourist attraction of North Adams.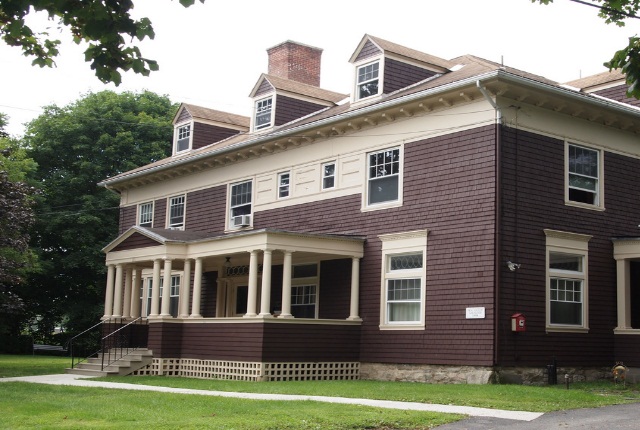 5. Hotel Hawthorne:
A tourist who loves to visit historic places must not miss Salem as it is the place where the famous witch hunting and trial had taken place. Salem has the Witch Trial Museum. This hotel Hawthorne is situated near the museum. Ghost story lover should not miss this hotel as it is said to be one of the most haunted hotels of Massachusetts. The rooms no.325 and 612 are said to be the places where most incidents of ghost sightings have occurred. These all have been reported by the guests of the hotel. Guests say that spirit of a woman is frequently seen in these rooms. Some even have spotted this woman in corridors of the hotel also. Though these accounts are frequent but an investigation carried out by a TV producing house failed to prove anything conclusively. But the haunting reputation of this hotelo has shown no signs of decrease.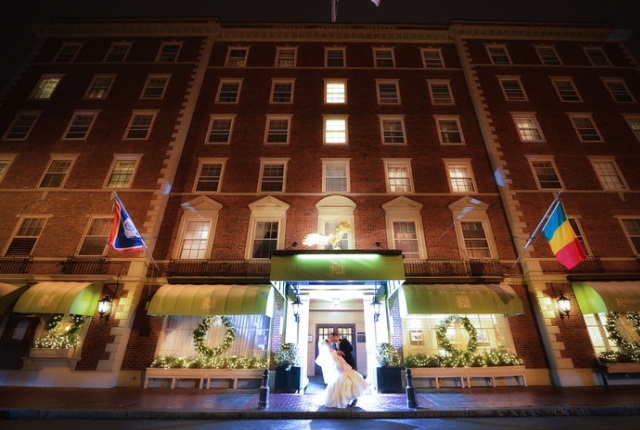 6. Free Town Fall River Forest:
This state forest in Assonet of Massachusetts is a place of strange unexplained happenings and sightings. People have reported seeing UFO landing or hovering in the sky and starge lights in this forest. These people include natoble like Ronald Regan. Besides seeing strange creatures of local Indian myth, gigantic snakes, ghostly apparition, poltergeist etc is also frequent here.  This forest has a bad reputation of being a place where murders and disappearances have taken place too.