New Jersey is a state blessed with outstanding natural beauty, and some of the best sights in the world and has a superb array of luxury hotels to complement. As a state so closely associated with beach life there are some amazing beach hotels, casino hotels, boutique hotels, spa hotels and some renovated mansions and Golf courses.
Here's Our Selection Of The 7 Best Luxury Hotels In New Jersey. Enjoy !
1. Hotel Icona Diamond Beach, Diamond Beach
For those of you who want to escape to foamy waves, white sands and ocean breezes, Icona Diamond Beach is the place ! Overlooking 425 feet long beautiful Diamond Beach, Hotel Icona sits on one of the only private beaches in New Jersey.
Just a few minutes away from Cape May, this luxurious beachfront resort is open year-round and mesmerizes its guests with exquisite interiors, lovely beachtown vibe and congenial beach attendants who serve fresh cocktails and delicious bites right on the beach.
Icona boasts of 108 spacious suites complete with Frette bedding and galley kitchens, upscale baths and private balconies with fabulous views. A 6000-square-foot sundeck, outdoor heated pool and Beach Bar make for frolic-filled and sun-soaked party spots and make Icona Diamond Beach a perfect four-season destination for family vacations, romantic getaways and long weekend vacations.
Visit Hotel Icona Diamond Beach, Diamond Beach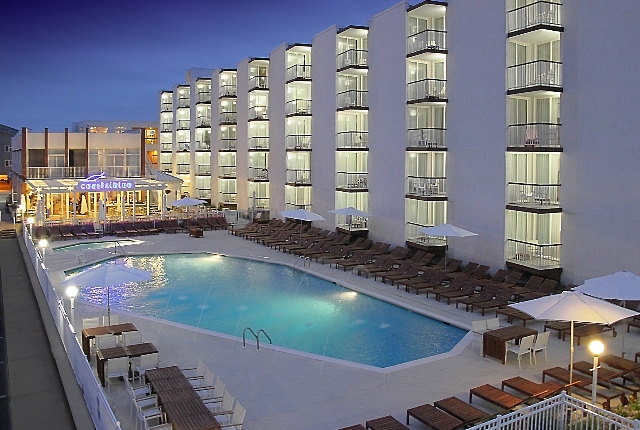 2. Borgata Hotel Casino And Spa, Atlantic City
Overlooking the marina in Renaissance Pointe, this upscale casino resort, offers 2,000 luxurious rooms and suites designed in a classic Italian style, more than a dozen world-renowned fine dining destinations, and the largest 85-table poker room in town.
It also boasts a 54,000-square-foot European-style spa with an extensive line of treatments and 11 specialty boutiques.
From luxurious interiors to sumptuous bath and shower facilites, from buzzing casinos to entertaining music box theatres, Borgata's commitment to superbness is a grand cascades lodge hamburgpparent in all aspects of the hotel.
Visit Borgata Hotel Casino And Spa, Atlantic City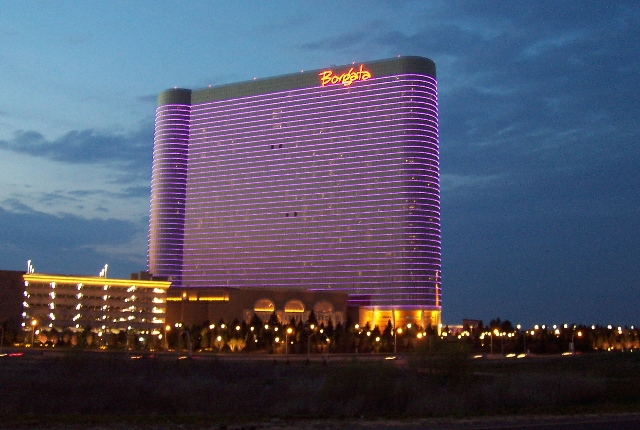 3. The Water Club By Borgata, Atlantic City
Rising a majestic 43 stories, the Water club has a charisma of its own. The hotel features 800 luxurious guestrooms and suites, Immersion – a two-story spa on the 32nd floor, 18,000 square feet of meeting and event space, five heated pools – indoor and outdoor and six retail shops while offering direct access to and from Borgata Hotel Casino and Spa. With top-notch hotel staff that makes you feel well taken care of, plush contemporary rooms, premium linens, marble-clad bathrooms and water views, exotic food and world-class amenities, it is truly Atlantic City's first cosmopolitan lifestyle hotel.
Visit The Water Club By Borgata, Atlantic City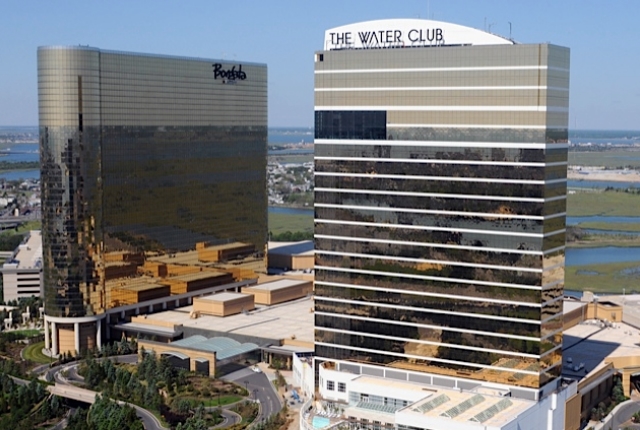 4. Stockton Seaview Hotel And Golf Club, Galloway
The only golf and spa resort on the New Jersey shore, spread across 670 breathtaking acres along Reed's Bay, Stockton Seaview Hotel is for those who prefer a peaceful and traditional resort vacation over a dazzling and exciting one in Atlantic city.
Blending tradition with contemporary amenities, Stockton Seaview boasts 296 well-furnished guest rooms, 16 capacious suites and is home to two world-class 18-hole golf courses.
With the ostentatious Elizabeth Arden Red Door Spa, indoor and outdoor pools, a fitness center with three tennis courts, and the Noyes satellite art gallery, the travelers platter would be brimming with intriguing pursuits at Stockton Seaview. A haven for nature lovers and Golfers !
Visit Stockton Seaview Hotel And Golf Club, Galloway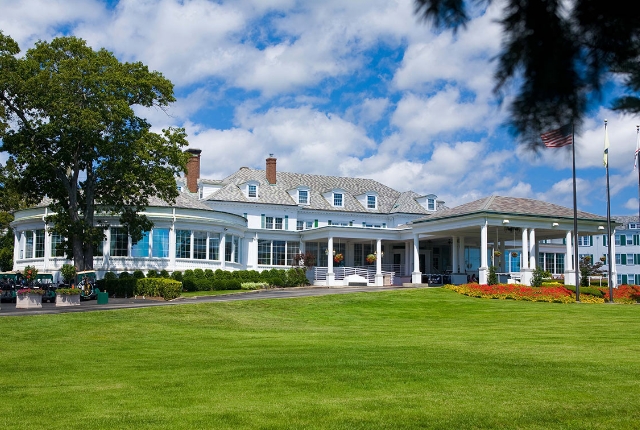 5. Hyatt Regency Jersey City, Jersey City
A spectacular sky-line and scenic waterfront location combined with easy access to New York City attractions, easily makes Hyatt Regency the most sought-after luxury hotel in Jersey City.
Designed to provide the ultimate space for rest and relaxation, the hotel's 350 rooms are fresh and stylish and are fully outfitted with everything the modern business or leisure traveler needs.
The delectable classic American dishes churned out by competent chefs of Vu restaurant, are beautifully complemented by the open-plan and glass-fronted kitchen and the panoramic view of the Hudson river. The superior hotel service at Hyatt Regency, make it a premier destination for all of your business and leisure activities.
Visit Hyatt Regency Jersey City, Jersey City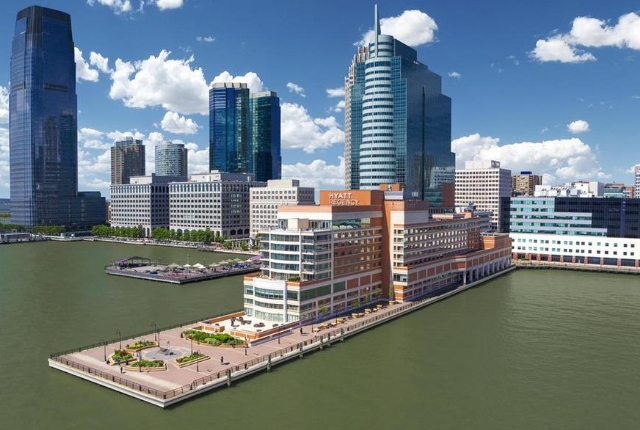 6. Grand Cascades Lodge, Hamburg
Overlooking the magnificent Kittatinny Mountains, this upscale resort is conveniently located within 6 miles of the famous Mountain Creek Ski Resort and other ski resorts. The eye-catching architecture of Grand Cascades Lodge can be seen from miles across the valley, with the Kittatinny Mountain Range providing an impeccable scenery.
There are six premier golf courses, an indoor Biosphere Tropical Pool Complex, alluring Reflections Spa, world-class dining at the award-winning Restaurant Latour, and an impressive collection in the Resort's world-renowned wine cellar.
Boasting world-class guest rooms, 1 to 2 bedroom suites with fireplace decks and a Grand Villa, Grand Cascades Lodge is a perfect harmony of Luxury and Nature's bounty and stands out as a perfect golf and ski vacation destination.
Visit Grand Cascades Lodge, Hamburg
7. The Southern Mansion, Cape May
For those seeking old-world charm of the Victorian-era, the Southern Mansion is 'the' place ! The Southern Mansion is the largest and most plush bed and breakfast, boasting the largest rooms and suites Cape May has to offer.
This American version of an Italian mansion has en suite rooms featuring ornate antique furniture, period features and 4-poster beds.
Split-level rooms add separate living areas, and 1 has a private solarium. A suite with high ceilings and a fireplace features a private enclosed porch. It's also just a 5-minute walk to the best beaches, shops and restaurants in South Jersey. With gourmet food and luxurious amenities, The Southern Mansion is a perfect amalgamation of Luxury and old-world charm.
Visit The Southern Mansion, Cape May