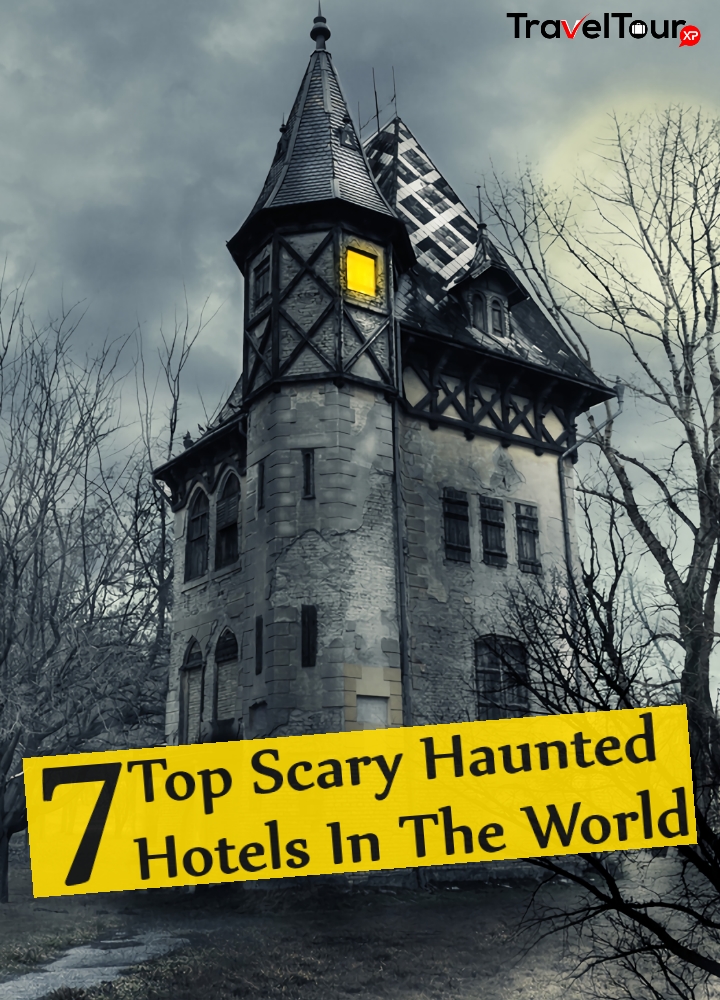 Hotels are essential part of a tourist place. A hotel gives shelter, comfort, security to a tourist that make the man or woman to enjoy a particular tourist spot. Hotels around the world are built keeping these things in mind. But with giving shelter and comfort some hotels carry  somewhat dark past or shades also. There are some hotels around the world which are famous for stories and legends of ghost haunting and supernatural activities. But fortunately ghosts in these hotels seldom harm guests. If you have a fascination for supernatural and ghosts then you can stay or visit these hotels during your visit to these countries. Here is a list.
Here Are 7 Top  Scary Haunted Hotels Around The World:
1. Hotel Stanley, US
If this hotel is not the scariest in world, it can be called the most famous haunted hotel in the world thanks to the best selling book by Stephen King and movie based on that Shinning. It is said that here in this hotel spirits of founder of this hotel, former staffs are frequently seen. The deceased wife of the hotel founder plays the piano even now. The hotel room no 217 is frequently attended by the housekeeper who used to serve this particular room. Stanley hotel is in Colorado of US.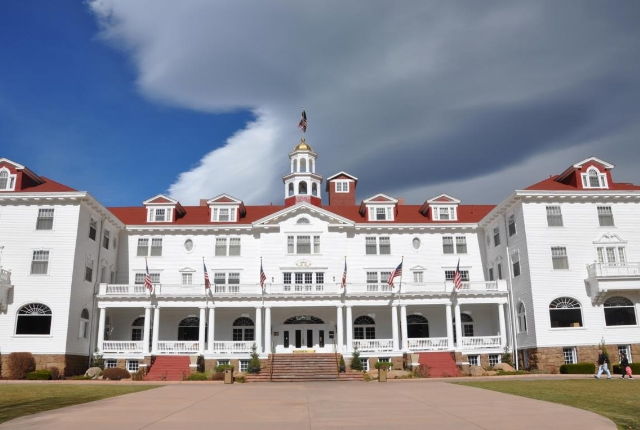 2. Hotel Langham, UK
This hotel in London of UK is one of the oldest of England and a heritage one. Here in this hotel many renowned political personalities as well as writers and artists had stayed. Several deaths mostly suicides had taken place here also. These incidents of death have given birth to the back ground of haunting in this hotel. People say that the man who killed himself and his wife in their honeymoon, a man with bloody face and several former hotel stuffs  are frequently seen. Guests who are easily scared can stay away from room no. 333 in this hotel also.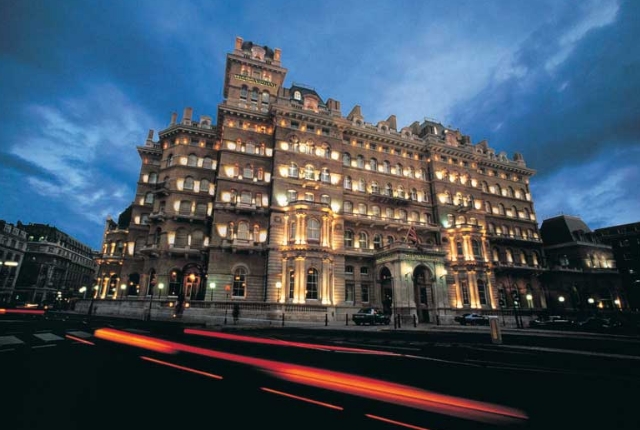 3. Hotel Del Salto, Colombia
This is a former hotel situated on the edge of a cliff in Colombia in the vicinity of a great waterfall. Tourists now visit this place to view the beauty of this waterfall and hotel with haunted reputation. The hotel was used several years ago. In past several local people who belonged to Muisca community committed suicide jumping from this hotel to the cliff below. These deaths have given birth to accounts of haunting in this place. The hotel does not give shelter to any guest now. It has been turned into a museum.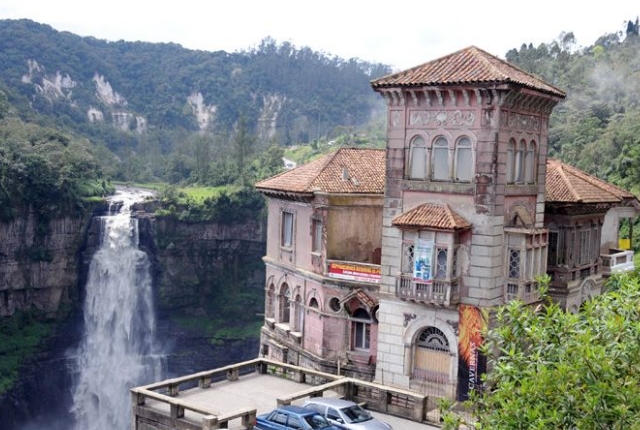 4. Hotel Rusell, Australia
Australia is a continent that has colonial heritages scattered around it. One of such places is this hotel of colonial era in Sydney. Historians say that in past there was a settlement in the vicinity of the hotel that remained filled with sailors from sea. As a result murder and prostitution were ornaments of the place. People say that spirits od such seamen, criminals and prostitutes are still seen in this hotel. There is ghost tour for guest and visitors alike here. If you dare you can stay in the room no 8.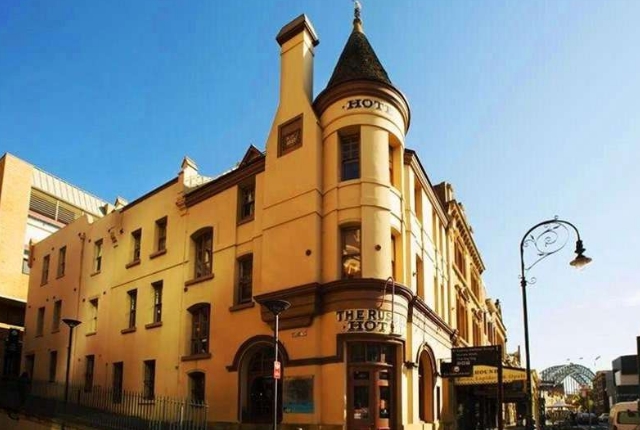 5. Lafitte Guest House, US
The city of New Orleans in US is a place that is very old and has legends of ghost, vampire, witchcraft, voodoo practicing behind it. This has given birth to stories of haunting which are associated with different places in the city that include some hotels also. One of such hotels is this guest house. Though it is a popular place for guests still it has accounts of supernatural happenings where people have reported furniture and objects moving on its own. Some even have claimed to hear ghostly ringing sound of telephone in the house.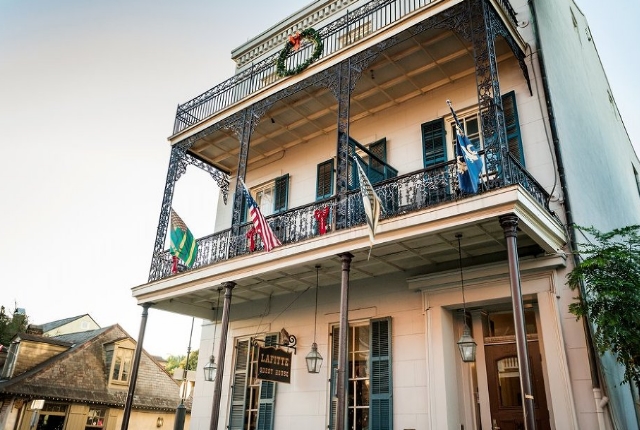 6. Hotel Fairmont Banff Springs, Canada
Canada is a favorite destination of modern tourists. For this reason this country has several very good hotels. One of such hotels is Fairmont Banff Springs that also has haunting reputation. The most frequently seen ghost is a lady who died in this hotel on the ev of her wedding. The other frequently seen ghost is a staff named Sam Macauley. Mr. Macauley still serves his former work place by helping guests even after his demise.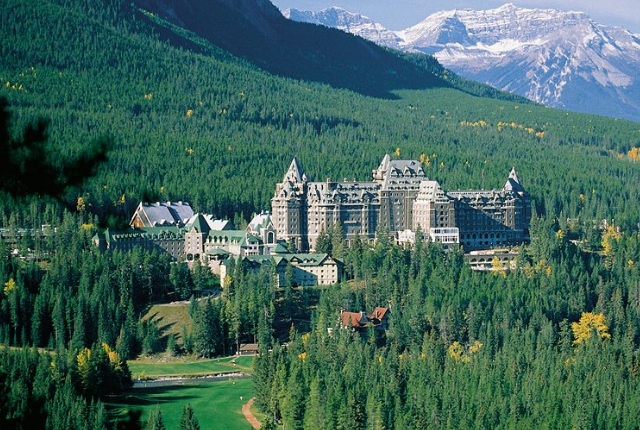 7. Hotel Airth Castle, Scotland, UK
Scotland is the place that is filled with heroics of highlanders and grandeur of nobility. There are several spectacular medieval castles in this country under British rule. Some of these castles have been turned into hotels. One of such hotels is this Airth castle This late 15th century castle filled with history is rich in haunting stories too.
Guests or people have report that they have seen some children playing inside this now hotel with their nanny.
These children had died in a fire in this castle in past.  Seeing a ghostly dog is reported by several people in hotel Airth castle too. If you want to visit or stay in a place that has pure medieval history with supernatural background, do not miss it.