Grand Velas Riviera Nayarit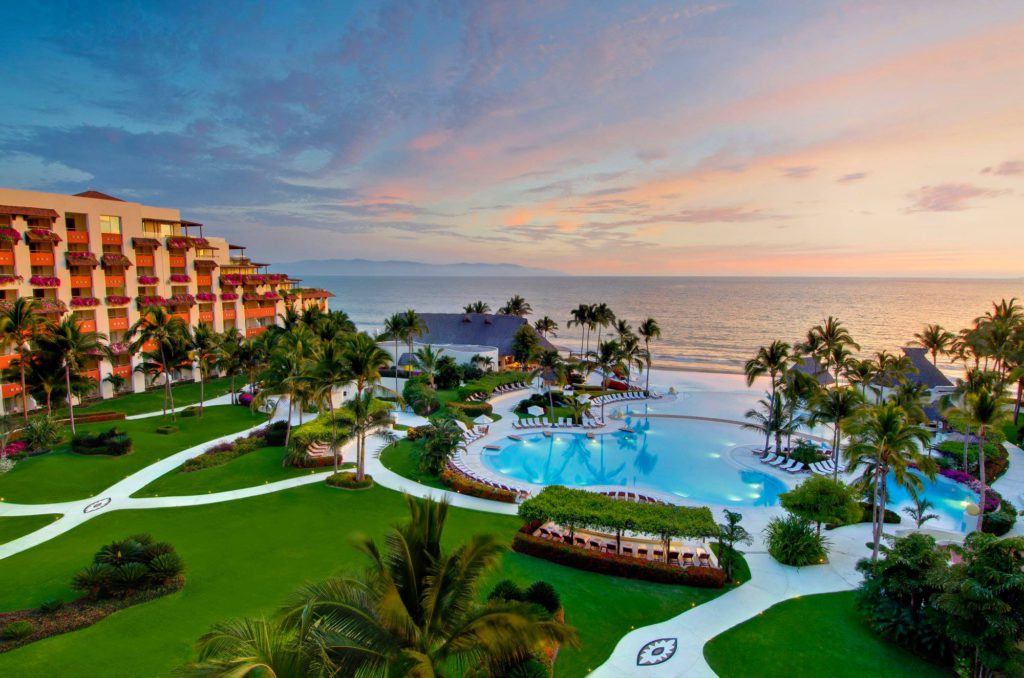 Situated just to the north of Puerto Vallarta, this luxury all-inclusive resort offers practically everything you could want from a Mexican resort. It's right on a beautiful beach that's great for walking, and practically every suite comes with a private balcony, providing stunning views over the Pacific.
For those looking for some pampering, Grand Velas Riviera Nayarit offers a 20-room spa with practically every treatment you can imagine. And there are more than five one-site restaurants to keep you interested during your week-long stay.
The downsides? Just the sheer popularity. In the peak holiday season, everyone wants to be a part of the experience.
Live Aqua Beach Resort Cancun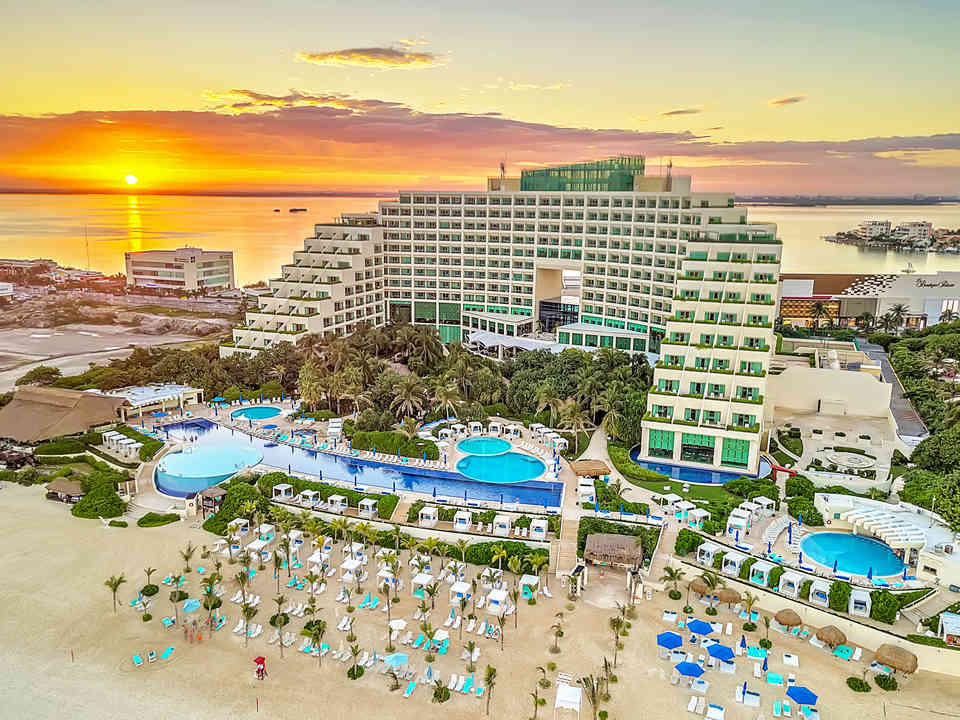 Live Aqua Beach Resort is smack in the middle of Cancun's resort district, offering everything you'd expect from a hotel in this destination. It features high-end contemporary rooms and state-of-the-art technology throughout. It offers some of the most incredible hydrotherapy whirlpools for relaxing and getting a spa-like experience every day. And there are plenty of items on the all-inclusive a la carte menu as well as a comprehensive buffet for people who want to pile their plates high.
For those looking for exclusivity in Cancun, Live Aqua Beach Resort is the place to be. It has more than 371 adult-only rooms and features attractive upscale decor – perfect for affluent and ambitious people looking for an elite atmosphere.
Beloved Playa Mujeres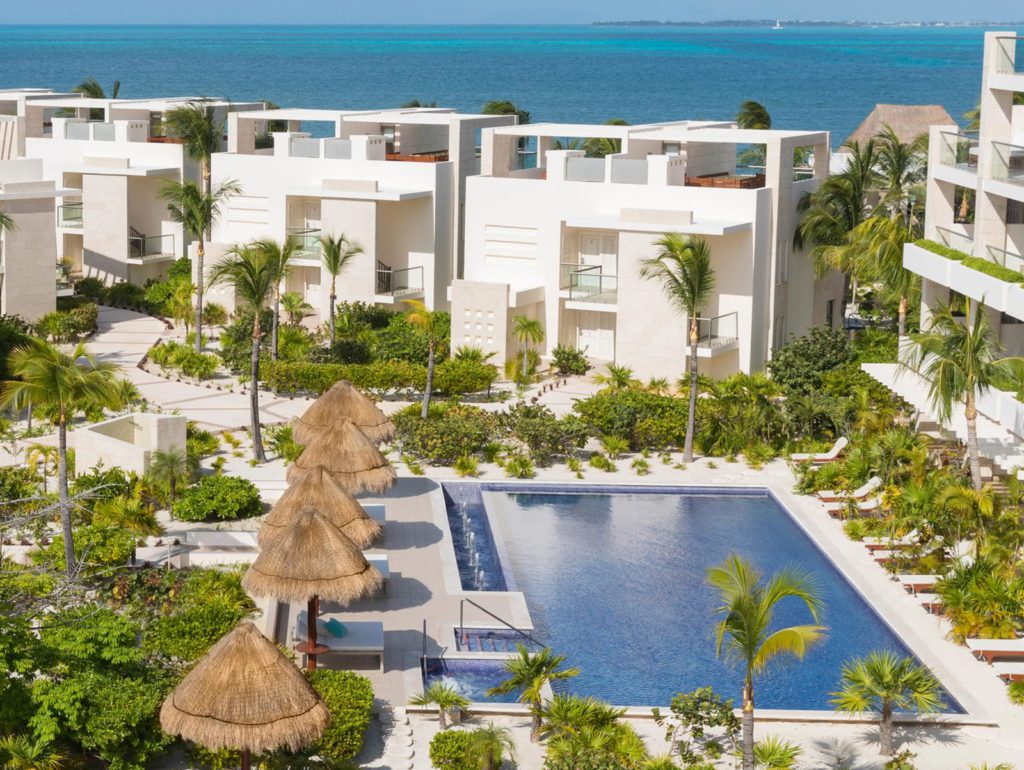 Beloved Playa Mujeres is another adults-only resort located close to the city of Cancun on the Yucatan peninsula. The standout feature here is the suites' enormous size, many of which have their own balconies and whirlpool bathtubs. There's also a spacious fitness center and a well-equipped gym for getting plenty of exercises before your day begins. The resort also features some stunning hydrotherapy facilities covering more than 35,000 square feet – an enormous area.
It's clear that Beloved Playa Mujeres targets the young couples market – the clue is in the name. In light of that, it offers honeymoon and anniversary packages for people who want to celebrate their relationships in style. It's not suitable for non-couples, solo travelers, groups, or families.
Blue Diamond Luxury Boutique Hotel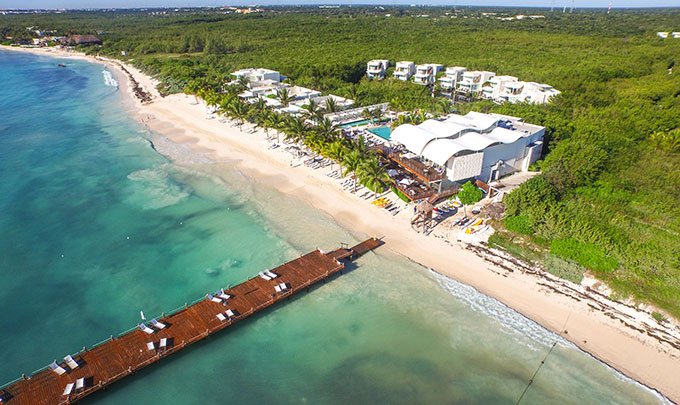 Blue Diamond Luxury Boutique Hotel is another adult-only hotel built for couples wanting to escape their hectic daily lives and find relaxation and peace. The resort features an indoor-outdoor spa, cigar lounge, and pool bar. It also offers some of the best watersports opportunities on the Cancun coast, including jet skiing and paddleboards – all complete with instructors.
Please note that not all rooms in this resort have beach views, so you will need to ask for these separately. Also, because the property is so large, there are some long walks to get from one side to another. There are benefits to this setup, though, including the fact that the hotel offers a comprehensive set of facilities – practically everything you could ever want from an all-inclusive break.
Secrets Maroma Beach Riviera Cancun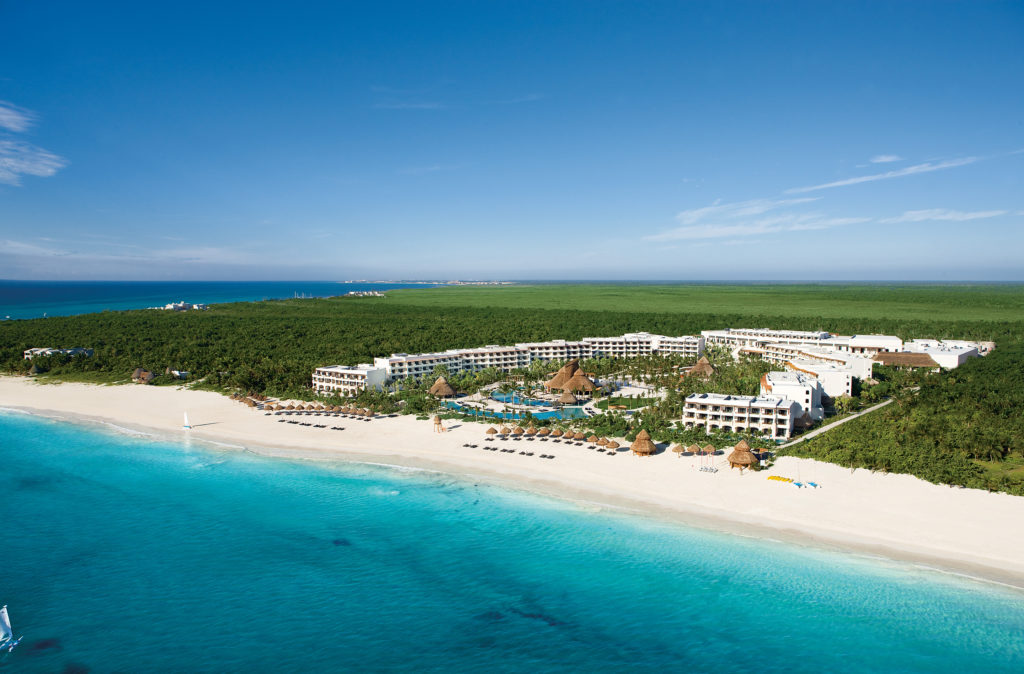 The people behind Secrets Maroma Beach Riviera in Cancun wanted to create a resort where guests would never have to leave, taking all-inclusive to another level. And that's precisely what they've done. There is so much to do onsite that you won't have much reason to leave.
Starting with the beachfront, Secrets Maroma Beach Riviera, Cancun offers every guest a beautiful shade to relax by the sea and enjoy the sunshine. It has two ocean-view pools and a secluded private beach for people staying in its rooms only. It's also a fabulous resort for people who enjoy their food, offering six a la carte restaurants, including cafes for relaxed dining and grills for meat-lovers.
The resort encourages guests to download their app before they arrive to see what's going on and when. Activities include daytime yoga, dance lessons, and even snorkeling – enough to keep you busy continuously throughout your trip.
Zoëtry Paraiso de la Bonita Riviera Maya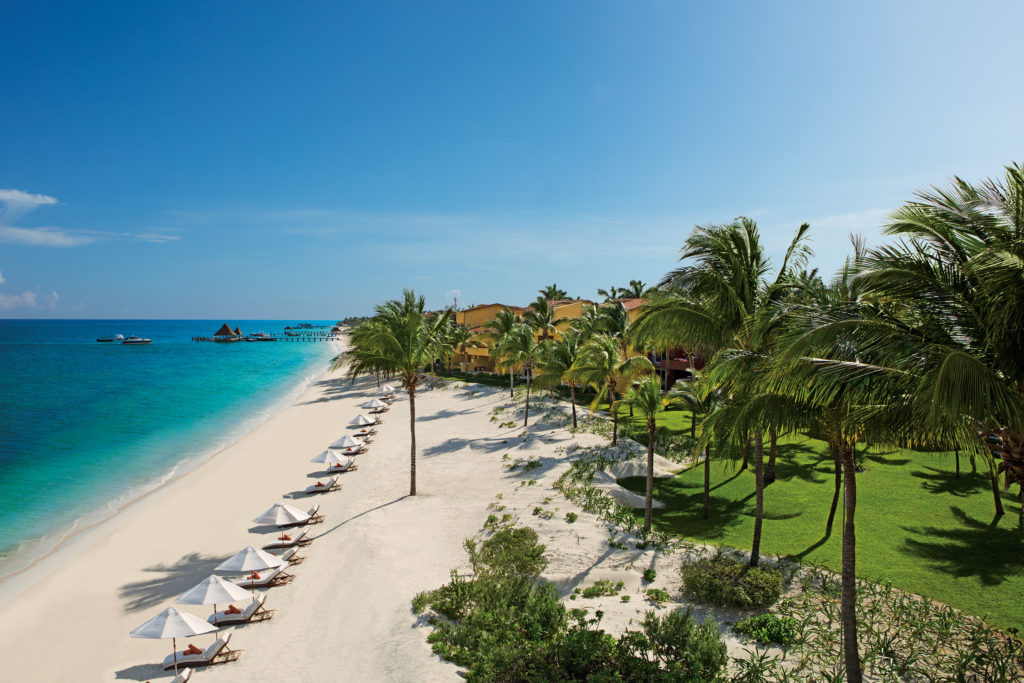 This 90-room hotel resort is a little smaller than the destinations we've discussed so far but no less impressive. It offers more than fourteen acres of unspoiled oceanfront and features traditional Mayan-inspired interior design, including wood beams and white rooms stocked with fresh fruit. Guests can also pre-book a complimentary bottle of tequila ready for them in their room on arrival.
Zoëtry Paraíso de la Bonita Riviera Maya wants to make guests feel pampered and looked after during their day. The thrice-daily maid service is a testament to that. Your room will look perfect the whole time – no dirty clothes on the floor or unwashed cups on the side drawers; you always get the luxury treatment.
Fairmont Mayakoba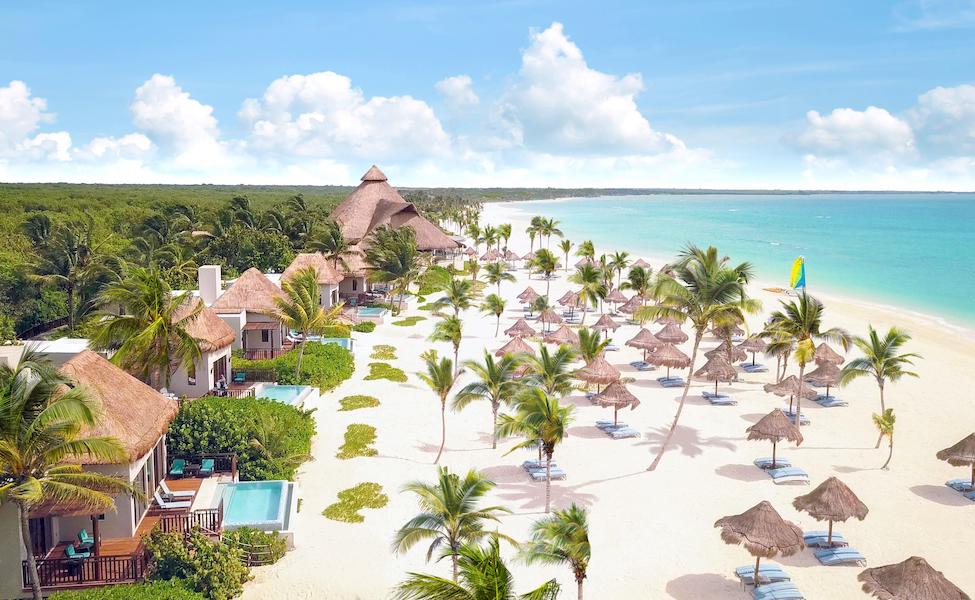 Fairmont Mayakoba is not a boutique destination (thanks to its more than 400 rooms), but it doesn't feel like a massive commercial operation. The managers here have done an excellent job making every guest feel as though they occupy their own private secluded space. You hardly feel as though you're in a massive resort at all.
The reason for this comes down to the unique style of accommodation. The destination is essentially a large village with hundreds of rentable villas you and your party can hire. Each comes with an impressive array of facilities, including spectacular rooftop pools.
If you're looking for somewhere you can do a forest bathing spot, this is the destination for you. The entire resort is built in tropical woodland, and guests get around by taking golf cart buggies around the 240-acre site.
Guests don't have to purchase an all-inclusive package if they don't want to – there are kitchen facilities in the villas themselves. But you do have the option of having somebody else prepare all your meals for you if that's what you want.
Hotel Xcaret México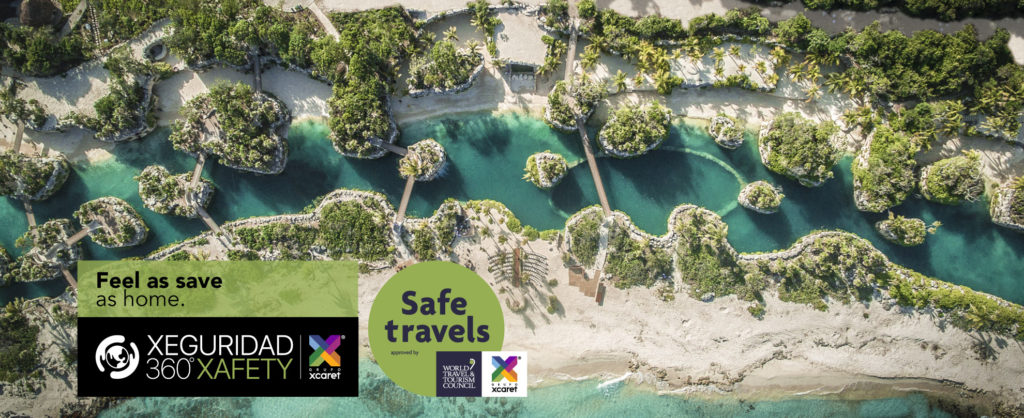 Hotel Xcaret México is essentially a theme part=k with a luxury hotel resort attached. This destination is all about having fun and experiencing some of the best entertainment available anywhere in Mexico. All guests get free access to Xcaret, Xel-Ha, Xplor, and Xenses when they arrive with the hotel providing transport. And you're also close to the historical site of Chichen Itza, one of the ancient wanderers of the world.
You'll find more than ten restaurants on the site, including both Mexican and Asian options. And there's a Swedish spa that features impressive subterranean treatment rooms and more than three gyms.
For people of faith, there is also a chapel that runs regular services. And you can remain connected to home or work, thanks to universal onsite WiFi access, including by the pool.
ÚNICO 20 87 Hotel Riviera Maya
UNICO 20 87 Hotel Riviera Maya is located between Tulum and Playa del Carmen – around an hour and fifteen minutes south of Cancun airport. It is a destination for couples looking for a combination of relaxation and fun. There are fitness classes galore plus food tasting opportunities and some of the best pools in the region.
The standout feature, though, is the all-inclusive package itself. Guests get mini buses to locations of their choosing, tours, and spa treatments included in the standard price, as well as access to the full menu at four restaurants. There's also a 24-hour butler service that will bring you whatever you want to your room and some unique watersports opportunities under instructor guidance out on the ocean.
Getting bored isn't a risk either. The management organizes onsite food and drinks tastings, workshops, and dance classes for those looking to improve their moves on the floor.
Hyatt Ziva Los Cabos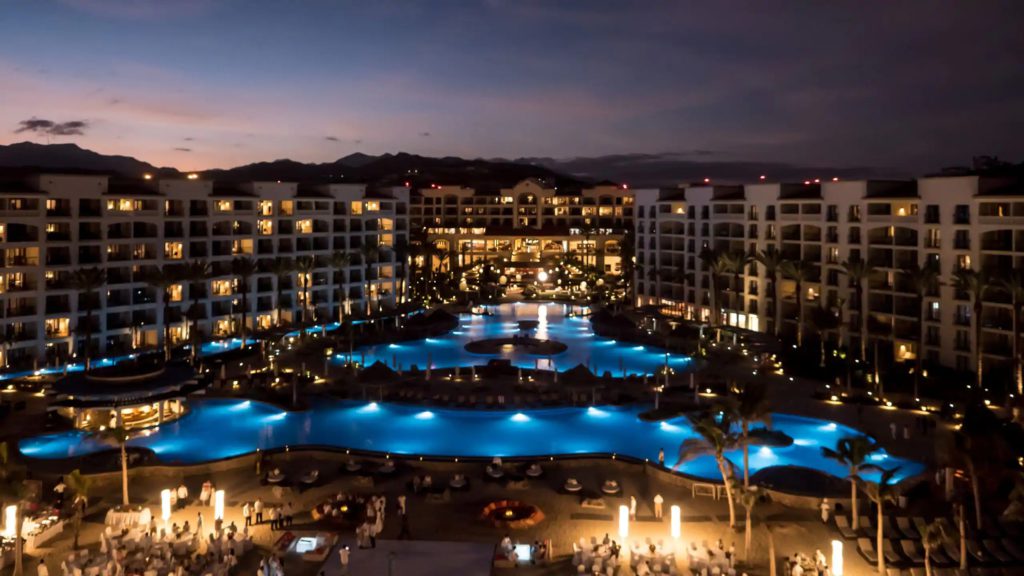 Hyatt Ziva Los Cabos is a resort that has exhausted parents in mind. The destination features all sorts of managed activities for kids, taking some of the strain off caregivers who want to sit back and enjoy themselves – at least some of the time.
The standard of accommodation is extraordinary. You get marble-encrusted suites, balconies, a private patio, and multiple bathrooms for all the family. There is even free valet parking, meaning you don't even have to worry about where you put your car.
Those who love international cuisine are spoiled for choice too. There are Japanese and French restaurants here, all run by people with native training in their respective cuisines. And it is all included in the price.
Fitness lovers can benefit from the 24-hour gym. And there are more than 35,000 square feet of wedding space for couples looking to tie the knot during their stay.
Interestingly, the site is also close to some of Mexico's finest golf courses – great if you want to take a day off-site to explore the local area.
Excellence Playa Mujeres
Lastly, the Excellence Playa Mujeres in Quinto Roo offers some of the best couples facilities anywhere in Mexico. Guests have access to seven pools, their own private whirlpool hot tubs, full-service saunas, steam rooms, and hydrotherapy tools, as well as a massive fitness center. There is also a theatre that provides nightly entertainment for everyone on site with a different show every evening.