Popular for its amazing multiple restaurants, excellent dining experiences, exciting water sports, and great service, Cancun is a Mexican city where you can spend your vacations to relax and get refreshed. This fascinating city located on the Yucantan Peninsula is popular for its vivid, beachfront strip of all-inclusive hotels, shops, and wonderful restaurants. So, if you are planning to spend relaxing holidays in Cancun, then you might be looking for some of the best all-inclusive resorts here to choose one of them for stay. Simply read on to find some of the best inclusive resorts in Cancun to make a great choice for enjoying a luxurious stay in this beautiful Mexican city.
Find Below 12 Best Inclusive Resorts In Cancun To Choose During Your Excursion Here.
1. Le Blanc Spa Resort
Plan your stay at Le Blanc Spa Resort when holidaying in Cancun. This resort of 260 luxurious rooms is an excellent and expensive all-inclusive resort in Cancun. Spectacular white sandy beach, wonderful pools, decadent spa with hydrotherapy areas, and several other high-end amenities make it the topmost choice of most tourists visiting Cancun. Rooms are bright and modern comprising amazing two-person whirlpool tubs having either spectacular lagoon or ocean views.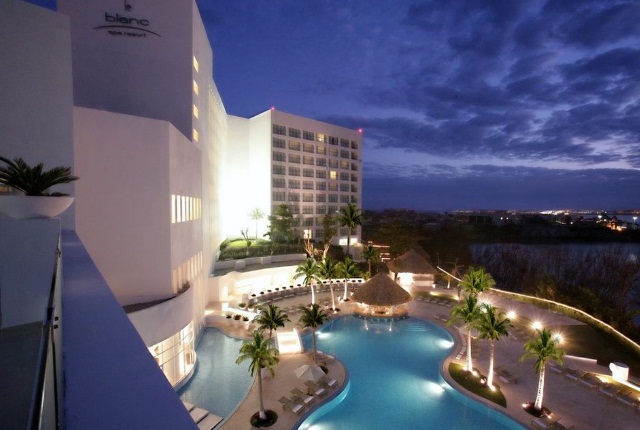 2. Beloved Playa Mujeres
Choose a comfortable stay at all-inclusive Beloved Playa Mujeres resort, which is present in the north of Cancun. This 109-room luxurious boutique hotel is located on an extensive white sandy beach and comprises three stunning outdoor pools. Rooms of the resort are all-white, quite big i.e. about 960 sq. feet comprising huge whirlpool tubs and fabulous balconies having stunning ocean views. Spend a relaxing time at 35,000 sq. feet elegant spa having outstanding hydrotherapy circuit and big fitness center. You simply can't afford to miss relishing scrumptious food here.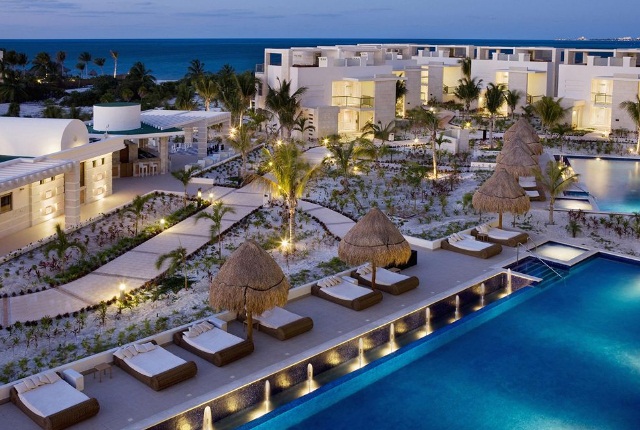 3. Excellence Playa Mujeres
This luxury resort is next to Beloved Playa Mujeres and offers you a plenty of luxury and relaxing options. Room here are huge with big modern bathrooms, all high-end amenities, Jacuzzis, big rooftop terrace comprising private pool with spectacular views of ocean. Have a great time enjoying multiple dining options, relaxing in elegant spa, swimming stunning pools, and exploring wonderful activities.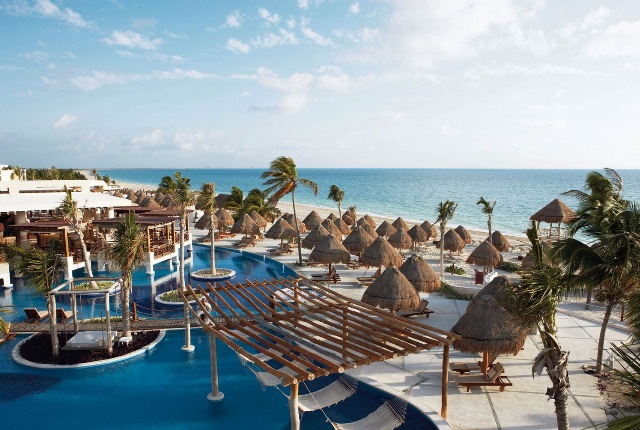 4. Hyatt Zilara Cancun
Choose to stay at 288-room, all-inclusive Hyatt Zilara Cancun when holidaying in Cancun. You can find here updated suites, amazing traditional room layouts, wonderful spacious balcony, and centrally located bed to relax. Here bathrooms have extensive walk-in showers and jacuzzi have stunning views. Foodies can have a great time enjoying delicious food here.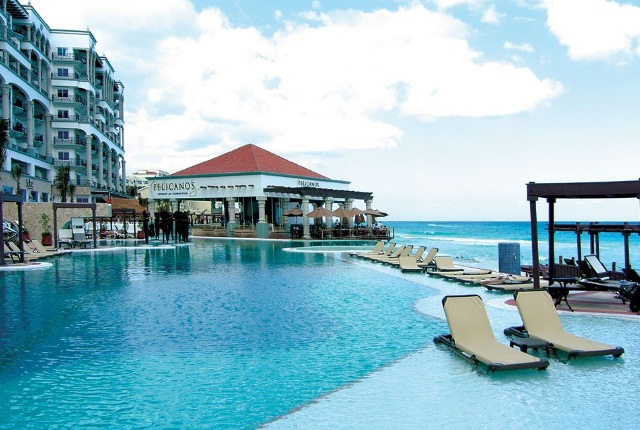 5. Hard Rock Hotel Cancun
Hard Rock Hotel Cancun is another all-inclusive megaresort in Caribbean which is popular for its elegant infinity pool that offers you eye-catching ocean views, tennis courts, outdoor treatment rooms, and five fabulous restaurants that provide you scrumptious international delicious cuisines. Room here are plush having double Jacuzzis, great balconies, open bathrooms, and all modern amenities.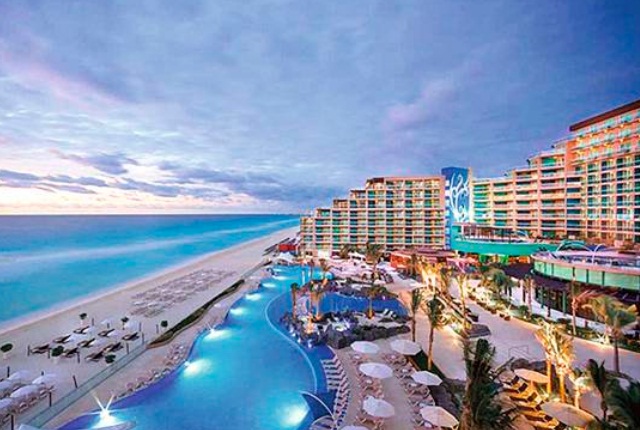 6. Moon Palace Golf & Spa Resort
Another outstanding all-inclusive resort in Cancun is Moon Palace Golf & Spa Resort, which is a massive luxury area that you can find along incredible Mayan Riviera. This 2,433 rooms resort is adorned by its own exquisite décor. It is well-known as the biggest Palace property internationally. Have a great time exploring bigger than life pool, wonderful kids club, fascinating Moon Grand's boutique charm, enjoyable golf center, and standalone spa when staying at this resort.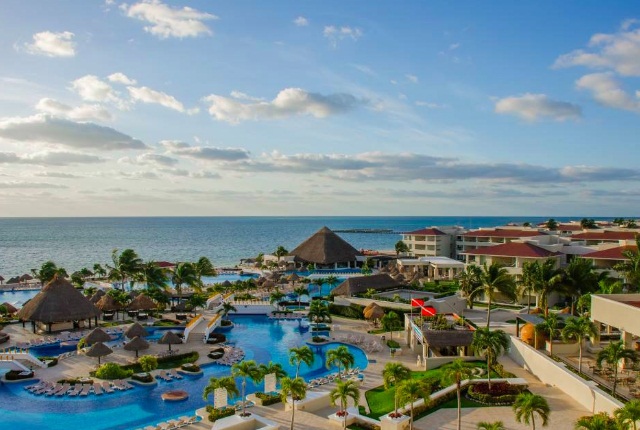 7. Live Aqua Cancun – All Inclusive Resort
You can make bookings to enjoy a luxurious stay at Live Aqua Cancun all-inclusive plush resort which is adorned by stunning décor highlighting modern and artistic details from the ceiling to the floor. You are sure to get pleased by the inviting lily pad pond entrance, luxurious stay in plush rooms, and eye-catching beach cabana beds. Environment boasting a modern affluence and great service makes this resort one of the best sought resort in Cancun.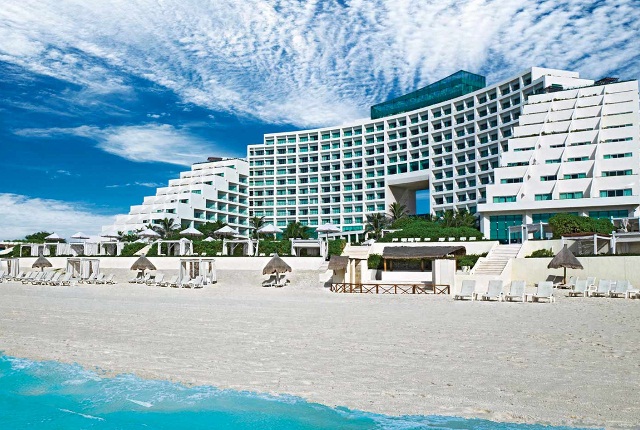 8. Secrets The Vine Cancun Resort & Spa
Get yourself pampered in all-inclusive, elegant 497 room resort in Cancun. Staying in the rooms here offers you spectacular sea views from spacious balconies. Enchanting teak wood furniture, exquisite Italian porcelain flooring, amazing outdoor pools, sauna, availability of 14 treatment rooms, and steam room makes your stay in the Secrets The Vine Cancun Resort & Spa more luxurious. If you are a foodie, you simply can't miss enjoy Italian, scrumptious Asian, delicious Mexican, and mouth-watering Argentinian cuisines during your stay here.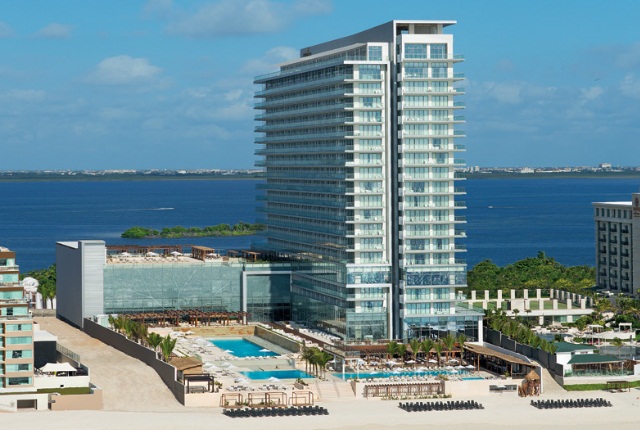 9. Beach Palace
If you are looking for staying is a plush resort to enjoy a luxury stay while partying, choose to stay at the Beach Palace. This 287-room hotel also comprises three amazing pools with spectacular views of ocean, hi-end amenities, plenty of dining options, full spa, and a fabulous modern fitness center. Spend a leisure time at Beach Palace, and get refreshed before you get back to your busy routine schedule.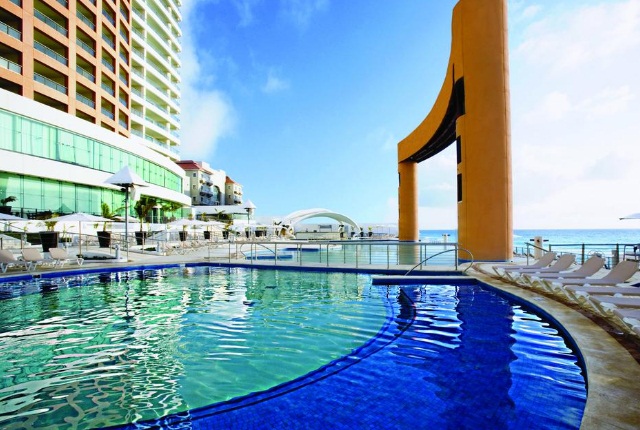 10. Paradisus Cancun All Inclusive
Impressive 678 updated, clean rooms of Paradisus offers you another amazing all-inclusive resort staying option when you are enjoying your vacations in Cancun. You can find exquisite, bright décor, fascinating balconies with great space offering stunning ocean views, well-designed fabulous pools, attractive spa area, and a big fitness center. If you are a golf player, then you can find several modern amenities and a 9-hole golf course to hone your golf skills. Also, have fun by enjoying amazing water sports during your stay.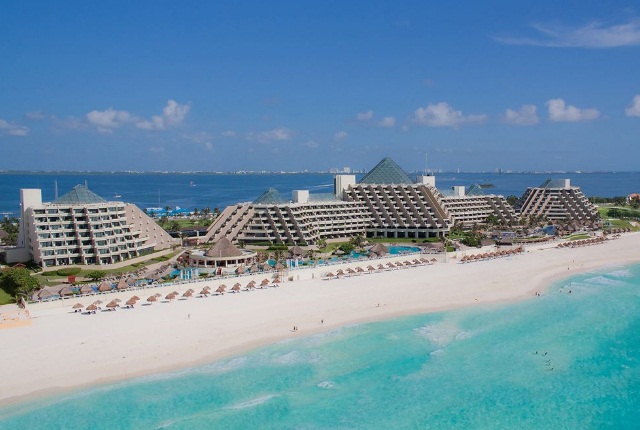 11. Fiesta Americana Condesa Cancun All Inclusive
Another upscale all-inclusive resort that you can opt for stay while enjoying your sabbatical in Cancu is the Fiesta Americana Condesa Cancun. You are sure to get pleased at the inviting, friendly environment of this plush 502-room resort. It is well-known as one of the most updated properties that you can find on the Cancun's Hotel Zone strip.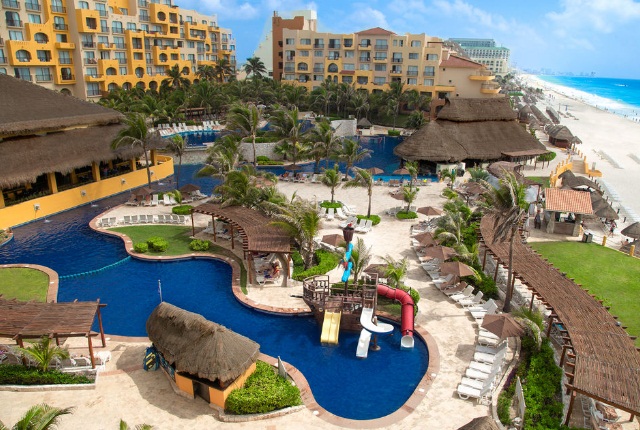 12. The Royal Sands
Last, but not the least, The Royal Sands is a huge, all-inclusive resort that you can find in the Cancun hotel district offering you the spectacular views of white sandy beach that is well-known as the hallmark of this famous Mexican holiday attraction. Tennis players can enjoy playing tennis in the tennis court here. Explore a well-equipped fitness center that you can find at the resort. Also, you can enjoy a plethora of daytime sports and activities at The Royal Sands. You can find all modern amenities over here and a great environment to relax before resuming your routine schedule.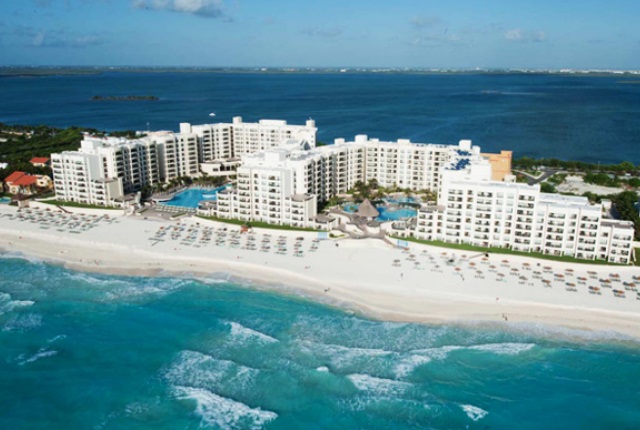 Now that you know these 12 amazing all-inclusive resorts in Cancun, make sure you choose one of them during your sabbatical in this fabulous Mexican city to enjoy a luxurious stay.