It is called the most prosperous part of South America. Part in the sense that French Guiana is not an independent country. It was a colony of France. Now it is a French territory outside France. Though low in population density experts or reports say that it has highest GDP growth in South America. This French Guiana is a heaven for nature loving tourists. It has lush green rainforests, swamps, beaches, related wild life etc. With such attractions this outpost of France has some interesting other type of elements also. Cayenne is the main city or sort of capital of French Guiana. A tourist can start his or her journey from Cayenne. Cayenne has some excellent hotels to stay.
Here Are 5  Best Attractions Of French Guiana For Visitors:
1. Guiana Space Center
This is one of the main things that supports Guiana's economy. This space center is not only one of the important establishments of France but also the main launching site of European space agency in this area. Apart from govt controlled space agencies, a private space agency called Arianespace also collaborates here. Situated near Kourou coast there is guided tour available in this space center for tourists.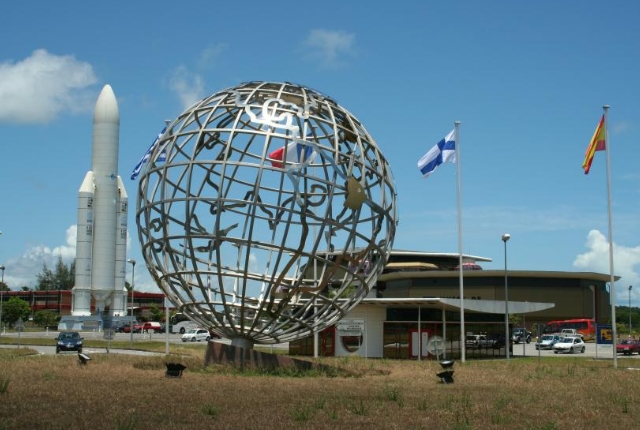 2. Leatherback Turtles At Plages Les Hattes
French Guiana has several beaches. But this particular beach situated in Awala Yalimapo is famous for different type of turtles specially Leatherback turtles. The best time to view the turtles is from April to September when these gentle animals swim on the beach in hundred, lay eggs and the eggs hatch. Apart from Leatherback famous Olive Ridley turtles also can be seen here in this beach. A not to be missed place for a nature loving tourist.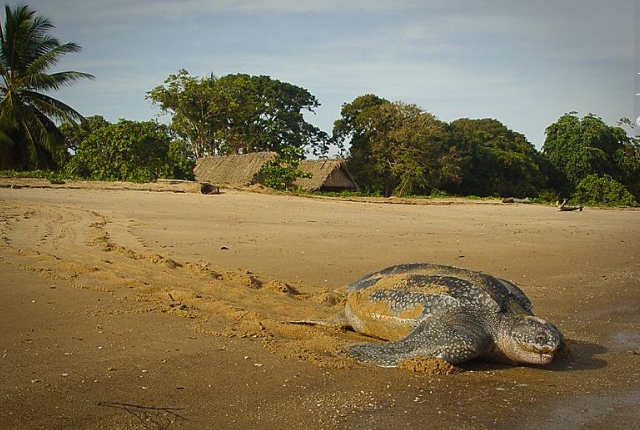 3. The Prison Facility Of Camp De La Transportation
Henri Chamere nicknamed Pipillon, a convict who escaped from penal facility of French Guiana made this facility famous in his bestselling controversial autobiographical book. Now tourists flock in great numbers to visit this penal facility that was used as a kind of processing center before sending prisoners to other jails. The cells are in tattering conditions. Guided tour is available. A tourist can see a cell carrying the name of Pipillon too.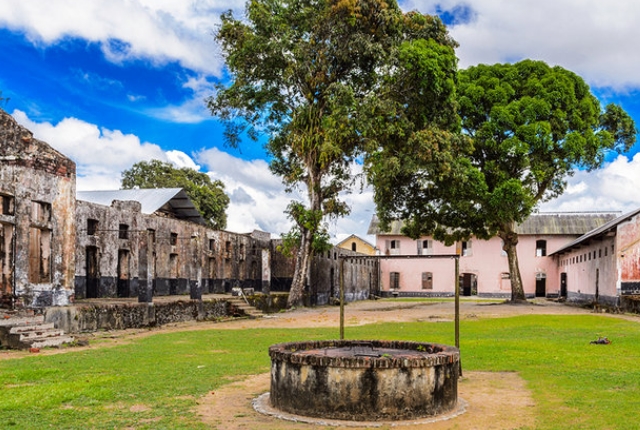 4. Musee Departmental Or Museum Of Cayenne

As advised in the beginning of the discussion that you should start your tour from cayenne, if you have done so then it will be best if you visit this Musee Departmental De Franconie in Cayenne. The museum is housed in a 19th century simple abut elegant looking home. The articles and exhibits in the museum provide enough information to a tourist about the history of this French outpost. Besides there are objects on natural resource of the country like vast collection of butterflies and replica of Caiman crocodile.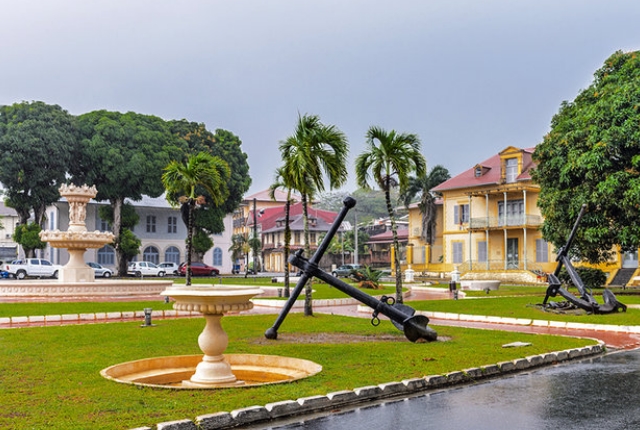 5. The Tresor Nature Reserve And Marsh Of Kaw
One of the most spectacular areas of French Guiana that can be easily reached from Cayenne. This game reserve is enriched in wet savanna forest and marshes. The area is also rich with wild animals and birds. Tourists come here to see famous Black Caiman. Bird lovers and watchers will be satisfied if they can catch a glimpse of Scarlet Ibis. There is facility of boat tour in the marshes for the tourists. A tourist can choose boat that gives maximum comfort during the water trip. Besides there us facility for day and night halt too.