Adorned by enchanting beaches, Albania is a small southeastern European country widely popular for its being one of the best destinations in the world for beach holidays. You can find this fascinating country on the Balkan Peninsula, and its spectacular beaches are Europe's affordable paradise that you simply can't afford to miss visiting. Here, you can find pristine pebble beaches, island beaches, and secluded beaches to unwind. White sandy beaches, turquoise, crystal clear water, and scrumptious fresh seafood here attract tourists worldwide to explore them. So, if you are planning beach holidays in Albania, scroll down to get a list of some of the eye-catching beaches here.
Find Below 12 Mesmerizing Beaches In Albania To Explore:
1. Dhermi Beach
Another fascinating beach in Albanis is Dhermi beach. You can find here different types of pebbles and blue enchanting water. Water here is extremely clean and deep. Relax in the chair under the umbrellas here. Also, you can find here plenty of coves and small bays to explore. So, have a great time in exploring fascinating coves and bays in the vicinity of Dhermi beach.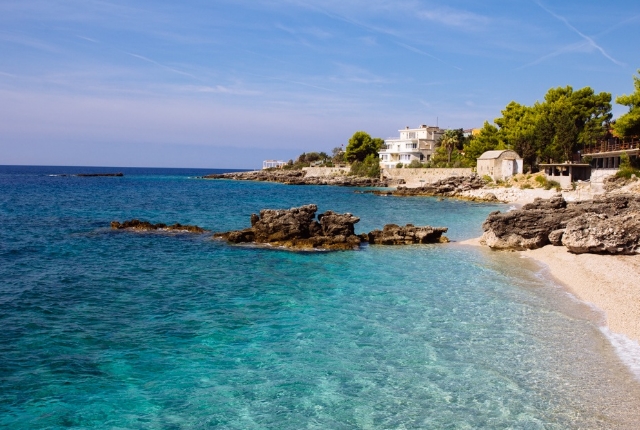 2. Jale Beach
One of the most beautiful beaches in Albania is the Jale beach. You can visit this beach when visiting Vlora by taking a ride to this eye-catching beach. You can find it about 55 km to the south of the city. It is popular as Europe's untouched beach paradise. Clean and clear waters here are sure to please you so much so that you won't like leaving the beach. You can enjoy partying and camping here. Do not miss swimming and basking in the sun here.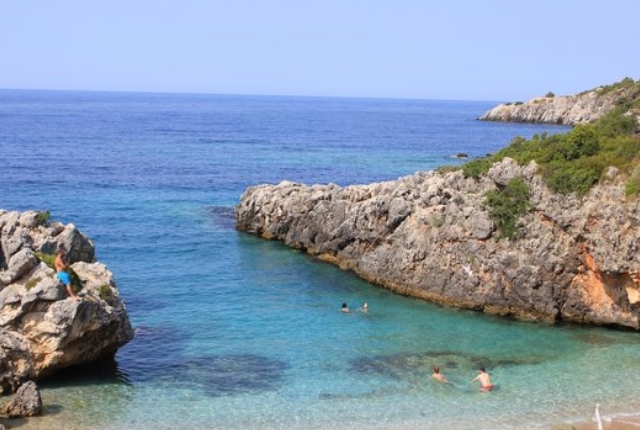 3. Himara Beach
Do not miss visiting attractive Himara beach present in the fascinating Albanian Riviera. You can find majority of population near the beach belonging to the Greek origin. Clean, fresh water, white sand, and the presence of the mountains in the vicinity of the beach adorn it. Also, you can find several restaurants and hotels near the Himara beach to eat and relax.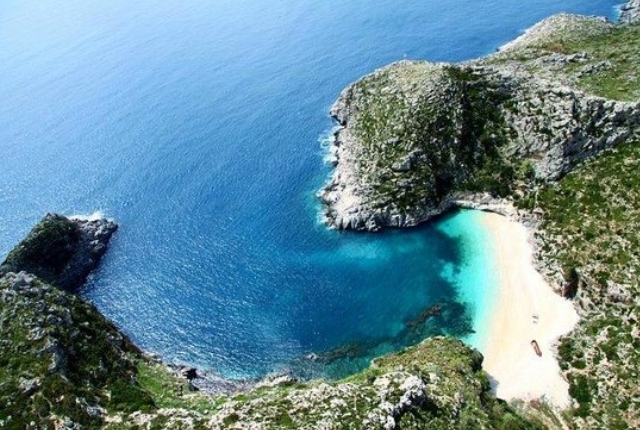 4. Lukova Beach
In the north of Saranda, you can find splendid beach which is well-known as Lukova beach. This peaceful beach is a great place to relax, as it is quiet place. Crystal blue water of Ionian Sea, enchanting green natural environment, and pleasant atmosphere adorn this beach. However, in the summer it is quite crowded. During the rest of the time of the year, you can enjoy swimming peacefully when it's least crowded.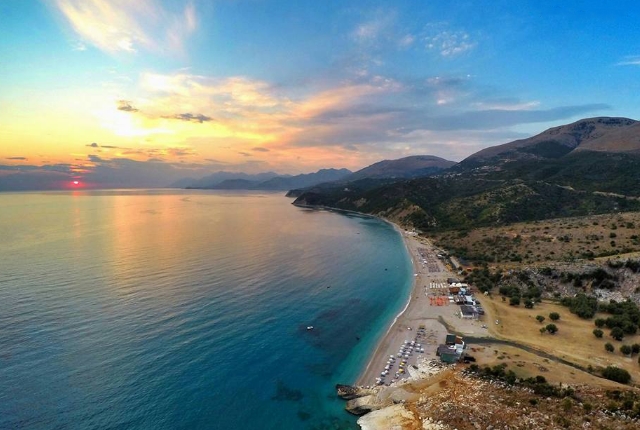 5. Borsh Beach
Make sure you explore massive coastal stretch of Borsh beach which is adorned by high mountain peaks, olive groves, and with grazing goats. It is popular for being the one of the fascinating beaches in Albanian Riviera with breathtaking attractions to unwind. Explore this pristine, stunning long beach and enjoy eating traditional foods here.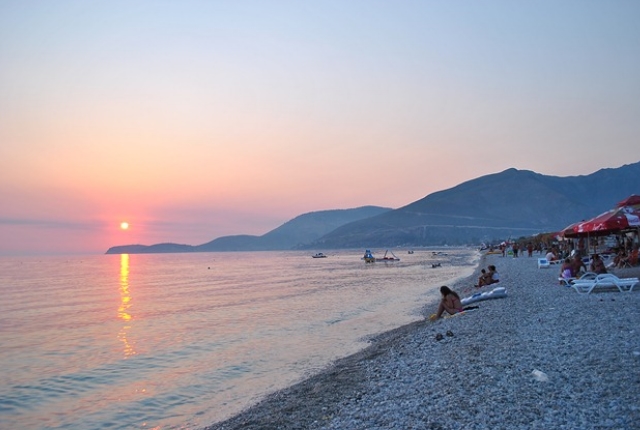 6. Pasqyrat Beach
Take time out to visit the Pasqyrut beach, which is popular as the hidden gem of the Albanian Riviera. Unwind in the beautiful sand and clear, warm water here. It's a pebbled beach away from the hotels, restaurants, and hotels offering you an ideal place to relax when you are holidaying in fascinating Albania.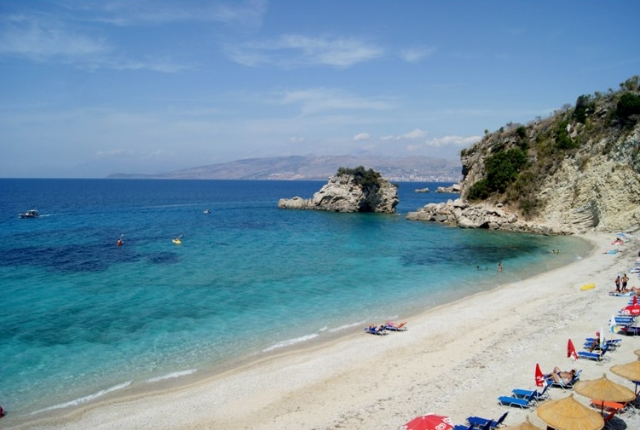 7. Golem Beach
One of the most popular beaches in Albania is Golem beach, where you can find thousands of visitors visiting every year. Also, Albanians visit this fascinating beach most of the times. You can find that the long extensive beach stretches along the highway making it an easy to access destination.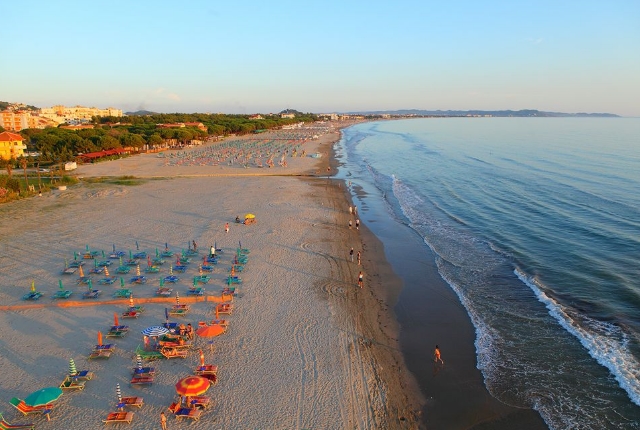 8. Zvernec Beach
Do not miss exploring wonderful landscape of Zvernec beach, which is adorned by azure, clear water. You can reach this amazing beach in just 15 minutes from Vlore. Here you can find a small, fascinating island which serves as an ideal beach destination to relax and get refreshed. Make sure you visit the 18th century monastery on the island, which you can find amid a fascinating pine forest. You can access it only via a wooden bridge. Do not miss the fun of camping and hiking here. Enjoy swimming in the magical waters here when exploring this Zvernec beach in enchanting Albania.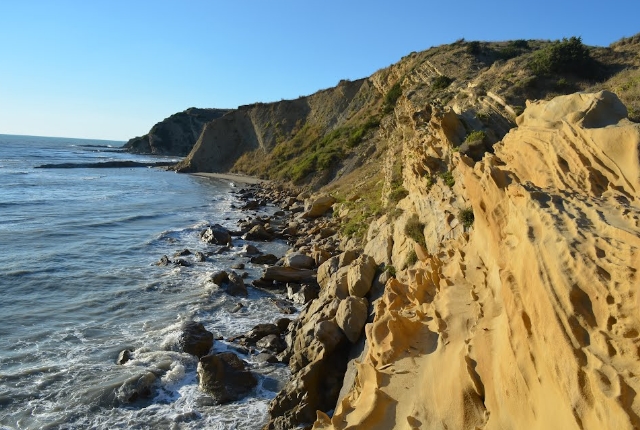 9. Palasa Beach
Do not miss exploring white sandy, rocky Palasa beach. You get a great opportunity to explore enchanting zigzag Llogaraja Pass through spectacular mountains to visit this amazing beach in Albania. You can find here some cafes and restaurants at this beach. Away from the bustling city life, Palasa beach is a wonderful destination to spend peaceful time in nature. Do not miss the fun of camping here. Enjoy in the pristine waters of the beach. Also, make sure you visit the Llogara National Park here that you can find in the vicinity.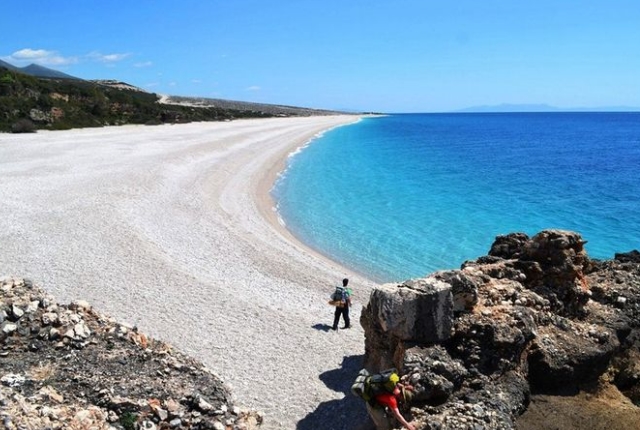 10. Orikum Beach
Explore the second biggest port in Albania by visiting the beautiful Orikum beach. It serves as a perfect holiday destination for yachters, as it is popular as the beach of yachts. Situated amid Vlora and Saranda, Orikum beach is so amazing that you would like to visit it every year. Fine pebbles, delicious traditional food, and pleasant atmosphere are sure to please you. Make sure you sail to the caves in the vicinity on the fabulous Karaburum peninsula.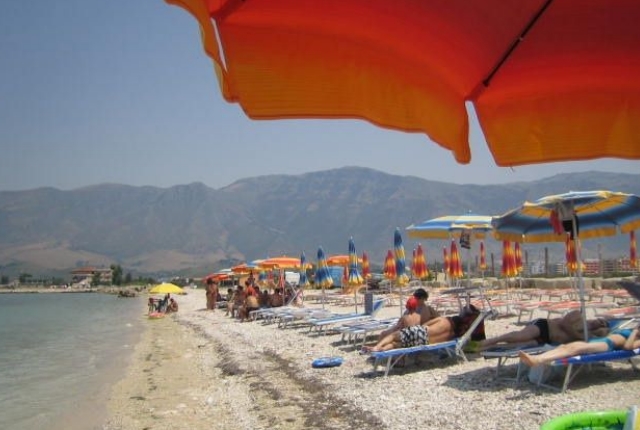 11. Bunec Beach
Make sure you visit stunning Bunec beach, which you can find in the vicinity of the Saranda. This beautiful beach is a quiet, ideal destination to relax. Do not miss watching stunning views of sunsets in the evening here. You simply can't miss camping when exploring this splendid beach when you are vacationing in Albania.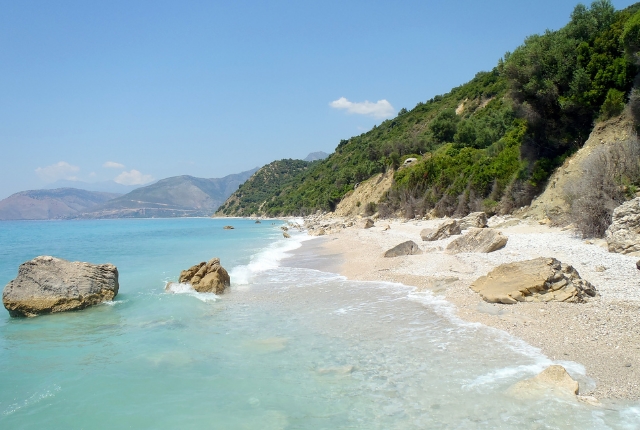 12. Gjipe Beach
Small mesmerizing beach that you can find hidden in the mountains is Gjipe beach in Albania. If you are a nature lover, make sure you visit this amazing beach in Albania. You need to take a 30 minutes trek through the lush forests to reach this attractive beach. Watch stunning views of the splendid coast. You can find this spellbinding beach at the end of Gjipe Canyon, and you can enjoy the fun of hiking here. In spite of being a secluded beach, you can find good amenities, such as snacks and straw huts, here.
Now that you know these 12 incredible beaches in Albania, make sure you explore all of them when spending a sabbatical in this European country.