Dotted with hundreds of beautiful beaches, Estonia is an amazing Northern European country adorned with pleasant rocky coastline, charming fishing villages, fabulous resorts, and yacht marinas. You can enjoy a wonderful time exploring the coast of Estonia that begins from Narva in the north and stretches to Pamu in the west. So, if you are planning to visit Estonia for a beach vacation, you need to have a list of enchanting beaches in Estonia to explore. Read on to discover all about them.
Find Ten Most Spectacular Beaches In Estonia To Explore:
1. Parnu Beach
During your excursion to Estonia, you simply can't afford to miss visiting Parnu beach, which is known for being created in 2006 with a spectacular promenade. And, this amazing promenade is the major attraction of this enchanting Parnu beach. Make sure you enjoy a plethora of water activities and beach sports here. Adventure lovers should not miss enjoying the thrill of water surfing over here. Kids can have fun using various recreational facilities meant for kids at the beach. As the water here is shallow and warm, swimming can be best enjoyed by families and kids safely. Watch the scenic views of the fountains present in the backdrop.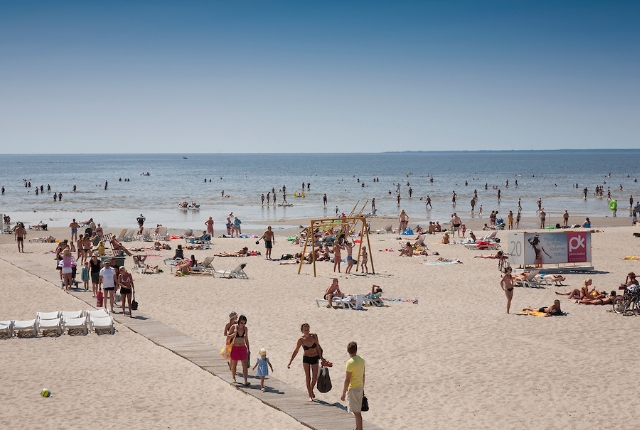 2. Kuressaare Beach
Situated on the biggest island of Estonia, Kuressaare beach is a wonderful destination to enjoy beach vacatins. You can find here plenty of cultural activities, amazing cafes, and medieval fort to explore during your visit. Pamper yourself with spa at one of the spa and wellness center at this beach. Kuressaare beach is one of the warmest and beautiful beaches in Estonia that is known for being a perfect family holiday destination. The beach is well safeguarded with lifeguards ensuring your safety. Plan to visit it from June to August as it is the best time to explore this exquisite beach.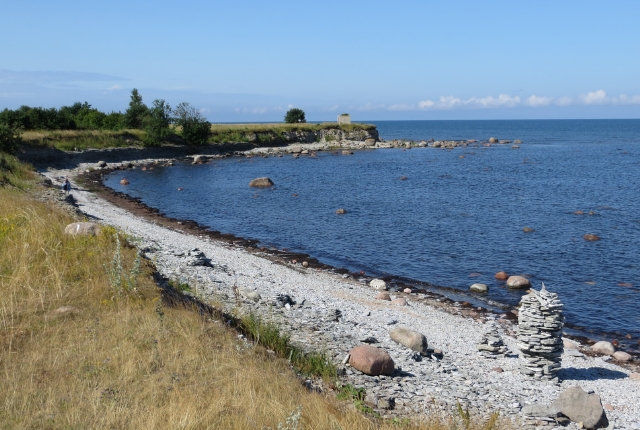 3. Pirita Beach
Do not miss exploring one of the biggest beaches present in the capital Tallinn by visiting Pirita beach. This beach is well-known for being a prominent summer attraction in Estonia. It is a small beach just two meters in length, however it offers you stunning views of the busy sea traffic of the Gulf of Finland and the old town. Do not miss having a great time on several playgrounds present in the vicinity of the Pirita beach. Also, enjoy a host of water sports and beach sports over here.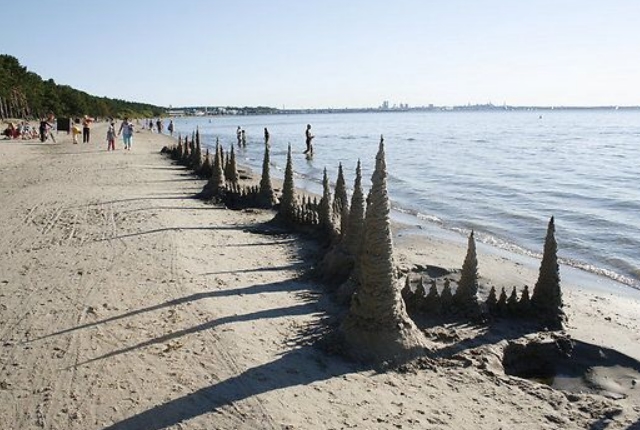 4. Mandjala Beach
Plan to explore Mandjala beach, which is well-known as the southernmost enchanting coastal stretch present in Estonia. You can find here beach chairs and fabulous hammocks hung between the wonderful pine trees at the beach to spend a leisure time. In the year 2014, Mandjala beach gained the importance by becoming the official swimming beach of Saaremaa, an island in Estonia.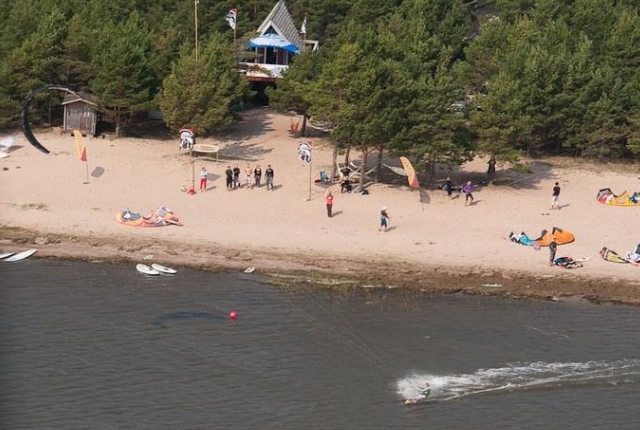 5. Vosu Beach
Vosu, which is located in the Lehmaa National Park, is highly famous for spectacular beaches in Estonia. Vosu beach is a favorite vacation hot spot of several holidaymakers. If you are an enthusiastic sun-lover, do not miss the opportunity to play a game of beach volleyball. Your kids can have a wonderful time playing on the swings and the playgrounds present in the vicinity. Eat snacks that you can find at the beach, particularly in the summer.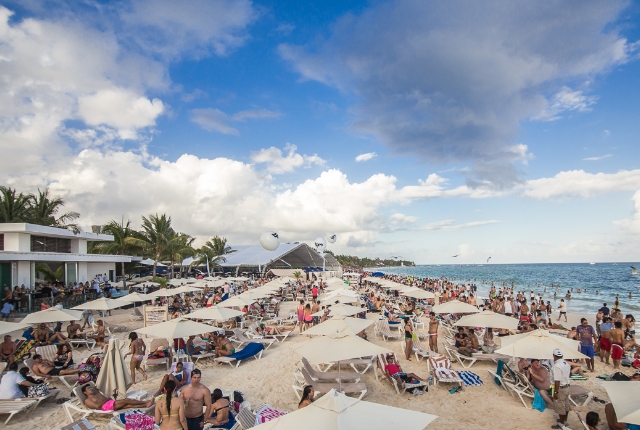 6. Narva-Joesuu Beach
Adorned by fine sand and outlined by beautiful pine forest, Narva-Joesuu beach is popular for its enchanting natural environment that attracts lots of tourists worldwide to explore it. This amazing beach is one of the longest beaches that you can find in Estonia. It stretches about 7.5 km in the south coast of the fabulous Gulf of Finland. Take time out of your busy travel schedule and spend some pleasant, relaxing time at this beach. You can find here a volleyball court to play a game of beach volleyball. Your kids can have a enjoyable time playing at the playground over here.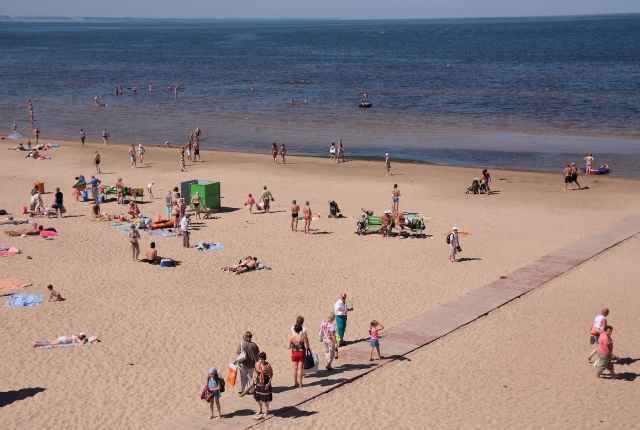 7. Puhajarve Beach
You simply cannot afford to miss visiting spellbinding beach of Puhajarve in Oteppa. This fascinating clean, sandy beach adorned by piers is a great attraction to for beach lovers to have a great time exploring this beautiful stretch. Do not miss enjoying the fun of playing a beach volleyball game over here. In the months of summer, your children can have a fun time on the playgrounds present in the vicinity. Plan to visit this exquisite beach in the summer, from une to August. This beach is situated near the Lake Puhajarv, which is well-known as the longest lake adorning the Oteppa Highlands and its amazing nature park.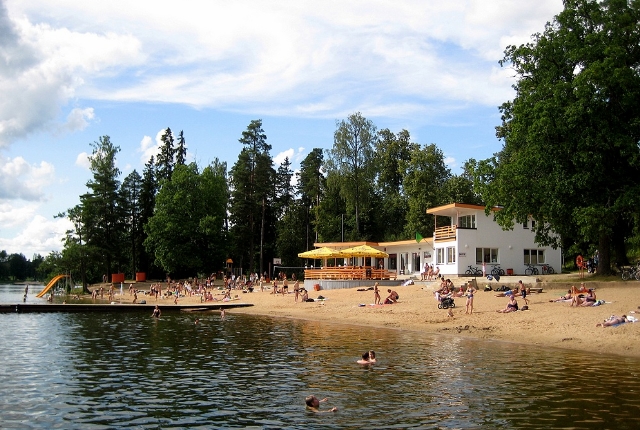 8. Paralepa Beach
Sandy Paralepa beach is quite famous beach present in Estonia for its warmest water temperatures. You can find Paralepa Camping close by this beach and spa facilities to unwind when visiting it. Do not miss the fun of swimming in the warm yet very safe waters of Paralepa beach by going for swimming in the green flag area. Watch out for the colors of the flag at the beach as the red color indicates that it is dangerous for all to swim over here.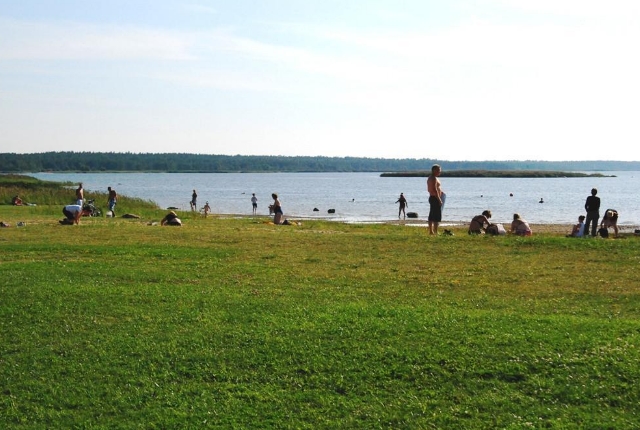 9. Lake Tamula Beach, Estonia
Tamula beach, which is also well-known as the Lake Tamula beach, is situated in the city of Voru. You can spend a leisure time during your vacations at this beach by relaxing in the sand. If you love sunbathing, you can go for sunbathing on the sandy stretch or the grass in the vicinity. If you are fond of playing beach football or volleyball game, you can find here a great opportunity to enjoy a game of volleyball. Have a stroll on the wonderful promenade at the Lake Tamula Beach. Your kids can have a great fun time building a sand castle on the coast. You too can climb on the ropes along with your children at this amazing beach.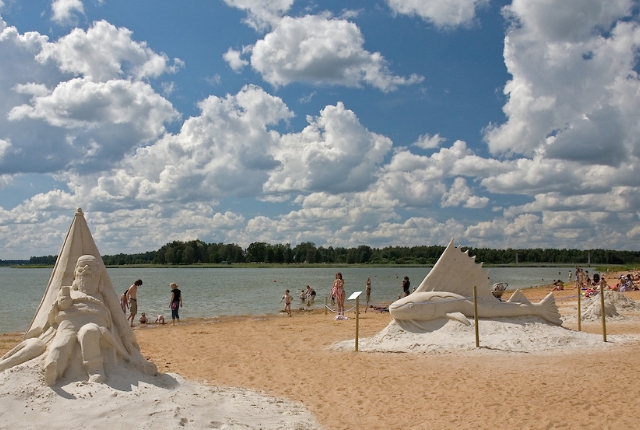 10. Lake Verevi Beach, Estonia
Situated in the amazing town of Elva, you can find fascinating Lake Verevi beach when you are on an excursion in Estonia. Pleasant, warm waters of this enchanting beach attract local as well as foreign tourists to explore it. One of the noteworthy attractions at this Lake Verevi beach is the diving tower. Do not miss the thrill of diving at this fabulous beach. Also,go for a game of volleyball over here. Let your kids have fun swimming in the swimming areas of the beach. Hire a boat and explore the wonderful coast. In the months of winter, when ice is accumulates, you can sledge down the slopes over here and enjoy the fun of ice skating.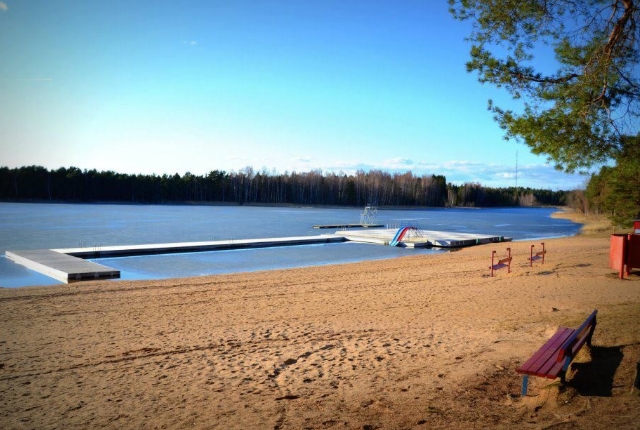 Now that you know these ten amazing beaches in Estonia, make sure you explore them during your excursion in this European country.