Rab is an island town located in the northern coast of Croatia. The diverse landscape, beautiful sea, fertile land, sunny days, sandy beaches, long history, warm people and wonderful climate make the island one of the happiest places one would love to visit at least once in life. Interesting places to explore in Rab are summed up below. Browse through to get an idea about the best places to visit in Rab.
Things To Do In Rab Island:
1. Komrcar Park
Komrcar Park extends over an area of 8 hectares along the coast and spreads as green scenery against the white harmony of towers on the island. With a wide variety of exotic and local trees and plants, the park glows with its natural beauty attracting a lot of visitors. The sounds of insects, migrating birds, the clear wide pathways, and fresh air make the park a nice place to walk around and stay in touch with nature.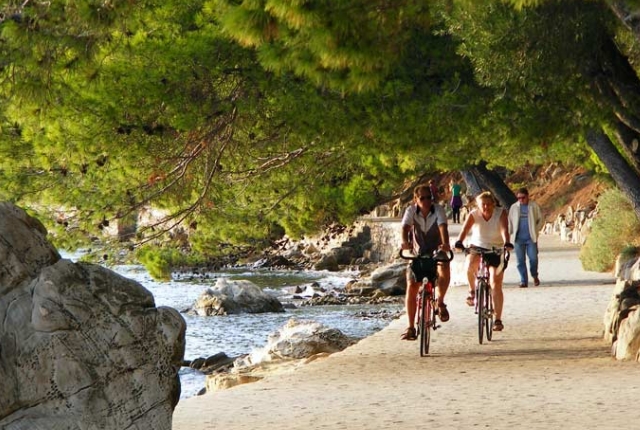 2. Paradise Beach
The white sandy beach positioned on the northernmost part of the island is popular for its clear blue waters and the many beach sports. The natural surroundings are well preserved and the beach is known for its safety under the supervision of experienced lifeguards. You can party, go parasailing, play volleyball, go swimming, try water slides, enjoy numerous other activities, relax and try special island food on the beach.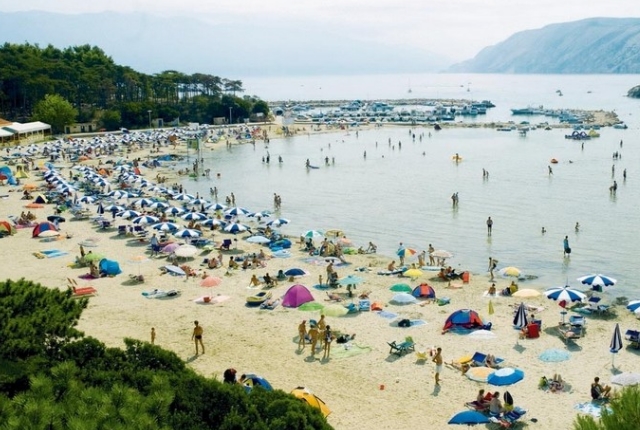 3. St. John Church
A medieval building built originally between the 10th and 11th centuries is a marvelous structure. The church was restored during the Roman period and a bell tower was added to the work of art. The structure was ruined in 19th century and today only a few columns and the bell tower are standing still. It is an amazing place to explore and the most visited historical attractions in Rab.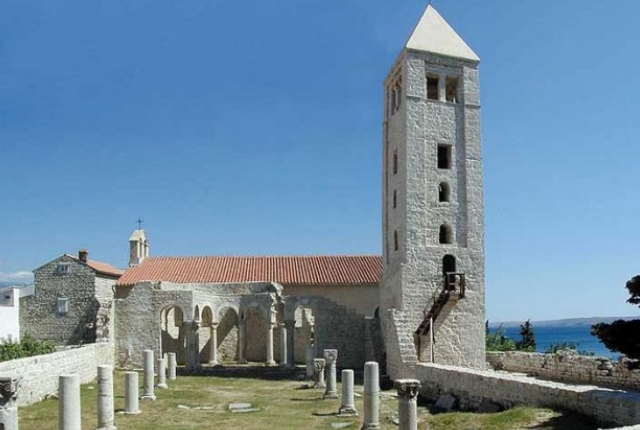 4. Monastery Of St Euphemia
The monastery dates back to the 13 century and contains valuable documents, interesting books and old texts. The church in the monastery is decorated with beautiful altars, Gothic style windows and paintings. The ethnographic museum and the monastery library need a special mention. The coin collection and objects belonging to various historical periods in the museum are interesting.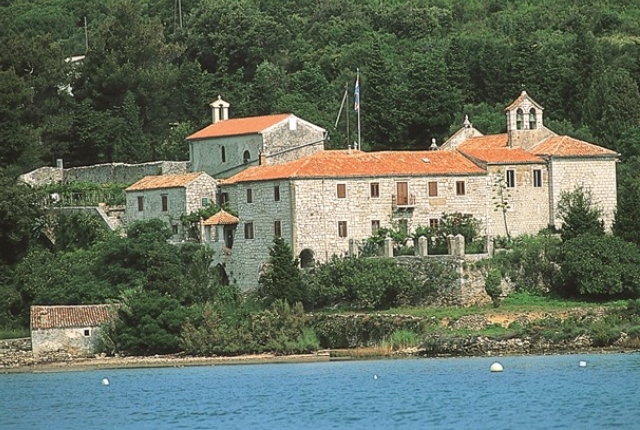 5. Dominis Palace
The renaissance style building built in the 15th century with gothic features is a spectacular structure. The windows and doorway are outstanding. One prominent feature is the doorway with an emblem bearing coat of arms of the well-known patrician family in Rab. It is a wonderful architecture showcasing fine craftsmanship.