Croatia, a European country with a long shoreline along the Adriatic Sea is a traveler's haven. Comprising of more than 1000 islands, this country has some of the finest landscapes in the world. With each island featuring its own specialty, the landscape will vary from rugged mountains and scenic beaches to lush vineyards and serene pastures. The islands in Croatia are steeped in history and culture. The Croatians, they say, have not forgotten their past and has beautifully preserved it in their towers, turrets and parish churches. Some of the islands here have retained its old charm and grows the best olives. The island's famous cheese and wine have also made its way into the world and are renowned all over the world.
Here's A Pick Of The Top 10 Islands In Croatia:
1. Hvar
Hvar is one of the most popular Croatian islands. It is humming with activity and is a favourite spot for backpackers and vacationers alike. Its Venetian style architecture, awesome beaches, rolling hills and lush grape vines are a treat to the eye. Apart from these, its buzzing nightlife is a great attraction for tourists. Hvar town, Starigrad and Jelsa are other places worth visiting. Visitors also marvel at the UNESCO World Heritage Site at Stari Grad Plain where the agricultural landscape remains the same as it was in the 4th century BC.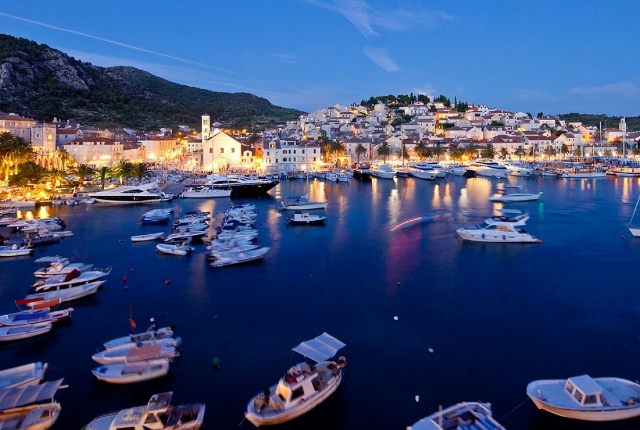 2. Korcula
Korcula is one of the stunning islands and its capital town is a lovely place that will leave you enchanted. It is the most populous Croatian island and the unique architecture of Korcula town is worth appreciating. Also referred to as Little Dubrovnik, the capital's major attraction is the house where Marco Polo was allegedly born. The Gothic Renaissance style Cathedral of St Marco is one of the most beautiful buildings in town. The vineyards in Lumbarda, Korcula's breathtaking beaches and the island monastery of Badija are other attractions of this island.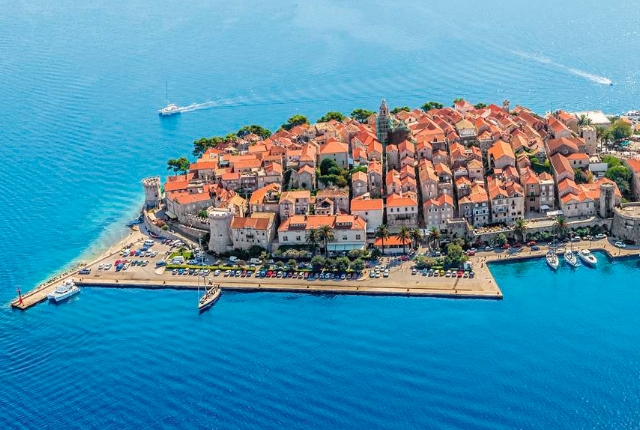 3. Mljet
If lush greenery beckons you, Mljet is the perfect place to visit. It is one of the greenest Croatian islands and great portions of the landscape is covered with forests. It also has lovely vineyards and fields growing different types of local food. Its small villages are also a great attraction and tourists love to explore these exotic places. The two salt lakes of Veliko and Malo Jezero attract a lot of visitors. The Benedictine monastery at the center of Veliko is a famous tourist spot in the island. Swimming, cycling and kayak rides are common activities at Mljet.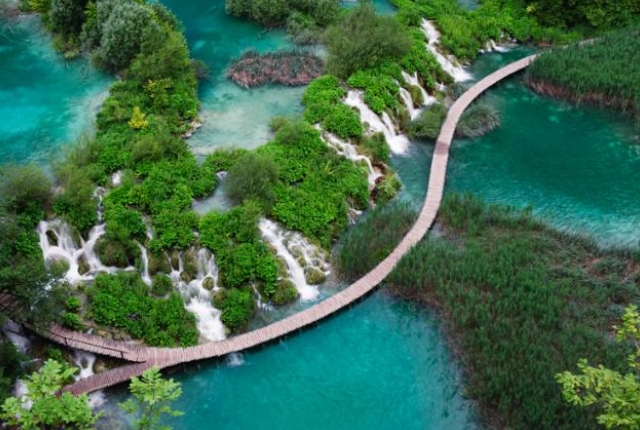 4. Vis
A winegrowing island, Vis is a wonderful place that has retained its old world charm. A must visit place for wine lovers, it perfectly defines the essence of a Mediterranean island. Its crystal clear water, stunning beaches with very few tourists and plenty of historical places attract visitors to Vis. The island's natural and ecological attractions are other notable places to visit.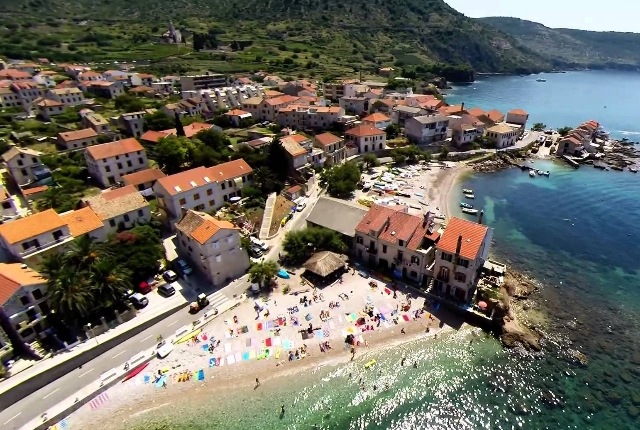 5. Brac
Offering an authentic island break, the quaint island of Brac provides an outstanding experience. It is renowned for its awesome sights. Its clear water, remote bays and lush pine and fig trees make Brac a very popular tourist hub. The island's famous attractions include the Zlatni Rat beach near the Bol. Vidova Gora Mountain, the fantastic museum in Skrip village and the Dragon's cave. The fishing villages of Milna, Splitska and Pucisca are charming places that will surely fascinate you. Visitors to this island also explore many of its pebble beaches and private coves. Water sports such as kite surfing, diving and windsurfing also attract many tourists to Brac.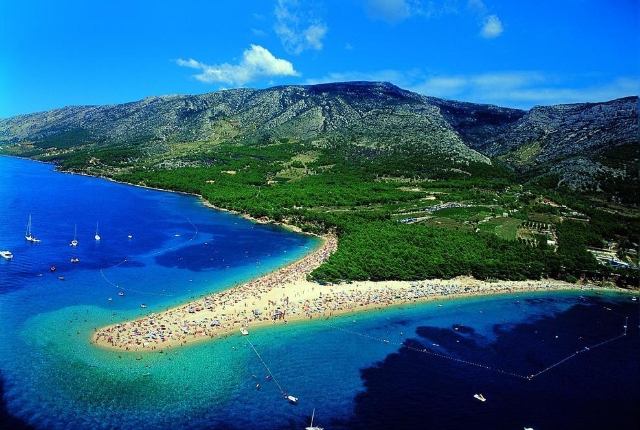 6. Cres
Cres is a rocky island with breathtaking pebble beaches. The freshwater lake of Vrana is a famous place and it is one of the deepest freshwater lakes in Eastern Europe. The Venetian architecture of Cres town is remarkable and although, much of the island is undeveloped, it has several interesting places like the medieval village of Lubenice located on a hilltop and the open air Osor museum. Huge griffon vultures are also seen along its rugged coastline. Hiking, scuba diving and other water sports are quite popular at Cres.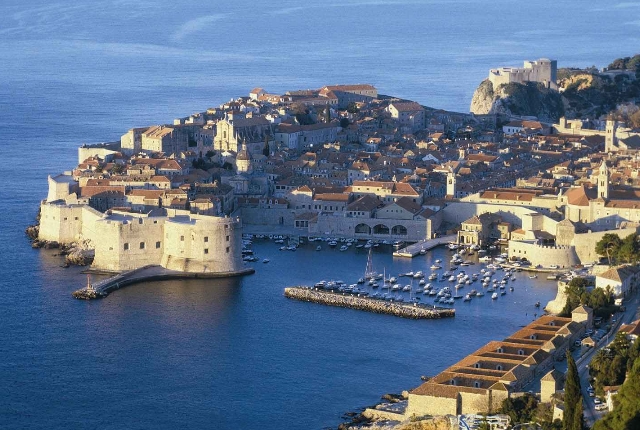 7. Krk
The largest island in Croatia, Krk is also called the 'Golden Island'. Spread over 158 square miles, it is defined by its varying landscape. While the northern part of this delightful island is almost barren, the southern part of Krk has lovely beaches and gentle bays. Rocky hills and fertile grape fields are also found in the inland areas of this wonderful island. Tourists to this island enjoy a host of activities including waterskiing, Jet skiing, paragliding and scuba diving. Medieval Krk town along with Malinski, Punat and Vrbnik are must watch places in the island.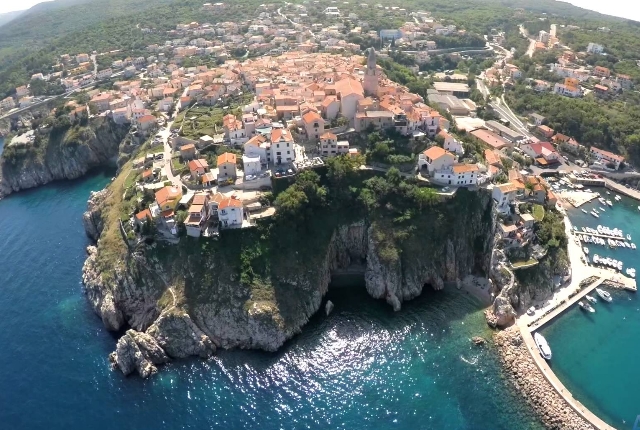 8. Kornati
Made up of around 130 islands, reefs and islets, Kornati's landscape is simply fascinating. It is dotted with beautiful vineyards, olive and fig trees. Set against a background of chalk limestone, Kornati is wonderfully decorated with rare Mediterranean trees and shrubs. Although, Kornati is uninhabited now, it is a peaceful place where tourists can simply roam around exploring its natural beauty. Hikes along its cliffs offer breathtaking views of the sea.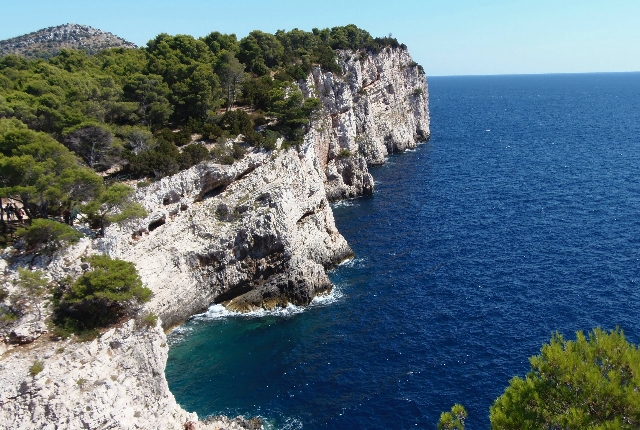 9. Pag
Known for its rocky terrain and the longest coastline in Croatia, Pag is a delightful island with numerous beaches, capes, coves and bays. Lush green vineyards and verdant olive cultivations at Pag will simply leave you awestruck. Tourists also love to spend time at Zrce Beach. For adventurous travelers, Pag offers outdoor camping facilities located along small bays or right beside the sea. It is a hotspot for travelers and therefore, has plenty of fine dining and accommodation choices.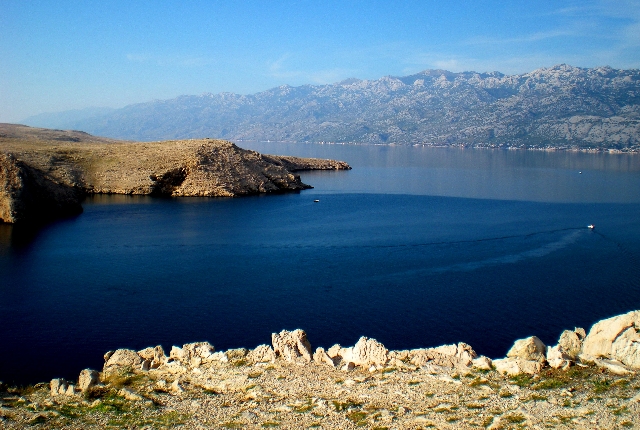 10. Rab
Rab is known for its forestland. Located off the northern coast of Croatia, this island boasts a vast range of flora and fauna. The Komrcar Park is a major attraction at the island, showcasing a number of plant species, including a 100 year old agave. Rab also has more than 300 freshwater springs facilitating unprecedented plant growth on the island. The medieval town of Rab is also worth exploring and tourists must visit the four exquisite bell towers. Its fantastic weather, warm in the summers and cold in the winters, make it the perfect place to visit at any time of the year.