The Mediterranean ocean has several islands or archipelagos that attract large number of tourists regularly. Of these island groups the Ionian islands that belong to Greece is a favorite destination of tourists of modern time. These islands have terrific sea and sea coast related beauties. Apart from this the history and heritage of Ionian islands is also very rich. From ancient time powerful nations from Europe had taken hold of it. For this reason one can find astonishing Roman, Byzantine, Venetian, French, British and of course Greek influences on these places. There are seven major and several small islets in Ionian archipelago that a tourist can visit.
Here Are 5 Best And Spectacular Islands Of Ionian Archipelago, Greece That You Must Not Miss:
1. Corfu Island
Corfu is the jewel in the crown of Ionian archipelago. Corfu has all the usual sea coastal beauties of a Mediterranean island. But the specialty is that Corfu has all the influences of cultures that had or have entered Ionia. There are signs of Roman, Byzantine, Venetian, French influences scattered around Corfu. For this reason the old town has been declared as world heritage sight by UNESCO. If you have decided to tour this archipelago then start your travel from Corfu.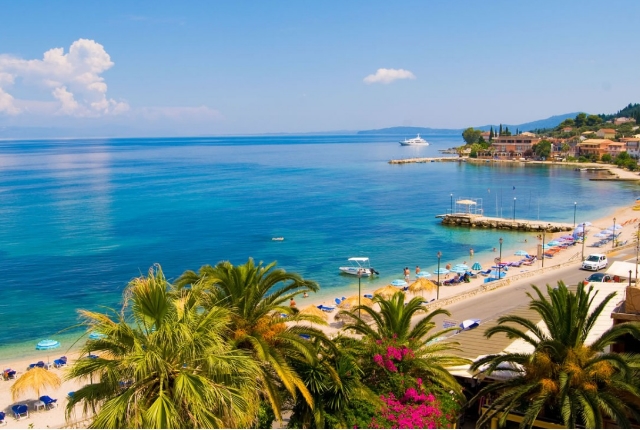 2. Ithaki or Ithaka Island
This is the legendary island of Odyssey by Homer. It is said that here the great hero Odysseus resided. Though archeological excavation does not find much eveidences related to the text of Homer still there are other interesting archeological findings that can be seen in local museum. Besides there is a museum of folktale or folklore also. It is said that here in this picturesque island a painting by famous Spanish artist El Greco also can be seen.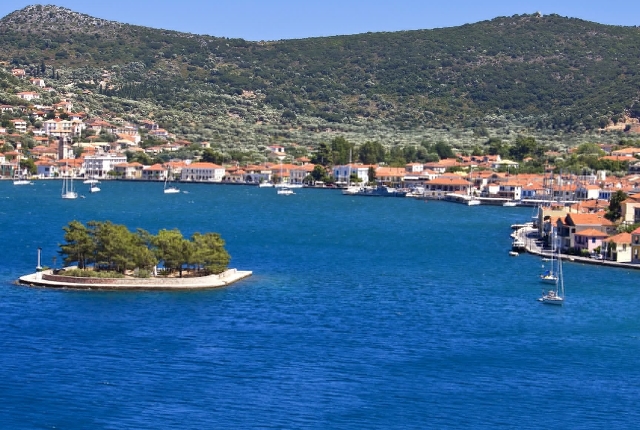 3. Island Of Kefalonia
if you like almost virgin natu8re than history then you can visit the largest island of Ionian archipelago, Kefalonia or Cephalonia. The island has great city like Argostoli. It has popular beach like Sami and lakes. Kefalonia is a must visit destination for tourists who like to watch birds. You can see interesting marine creatures specially turtles here in this island also.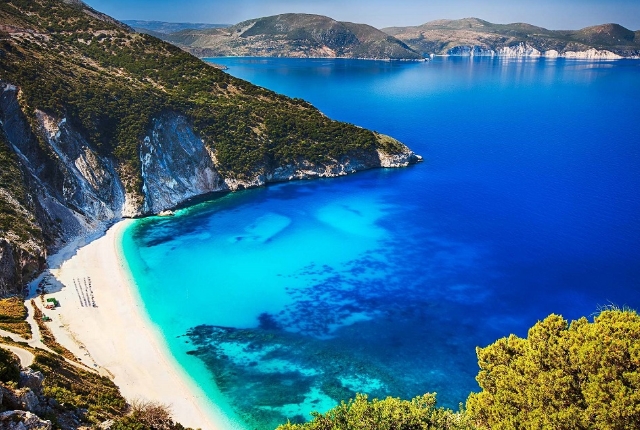 4. Zakynthos Island
People who like islands surely like the proximity of blue sea. And if the light of early dawn reflects from this blue sea on the rocky coastline, caves and creates a kind of natural light show then it becomes a must visit attraction for tourists. For this reason this island of Zakynthos attracts large number of tourists in Ionia. Travelers take boat to visit such wonderful natural phenomena on the caves of south Vassilikos of Zakynthos. These caves are called Blue Caves.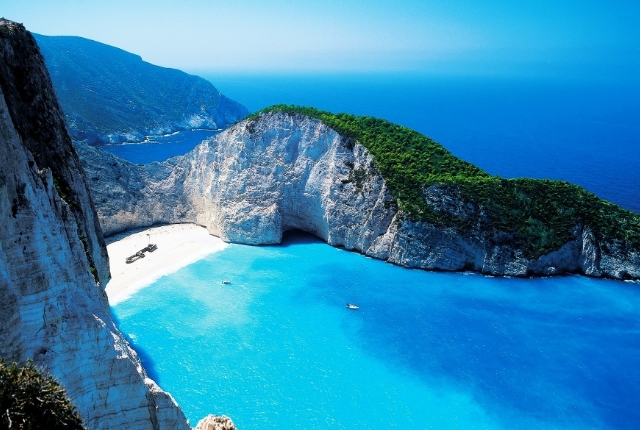 5. Paxos Island
Paxos is also known as Paxi. With only 13km length it is the smallest of Ionian archipelago. But this does not mean it is low on attractions. It has gorgeous resorts and shops for tourists to stay and do shopping. Besides it has historic fort of Venetian rule, several caves and usual island oriented beauty for visitors also.