An island is any piece of sub-continent land that is surrounded by water. Islands are the favorite destinations of the world for globe-roaming travelers, and attracts lot of tourists with their captivating mix of remote lush forests, sublime beaches, blue sea and glorious topography. Islands can mesmerize anyone with their perfect patch of sand where one can relax under the seraphic palms trees and can enjoy a glass of cocktail under the sun.
So, Some Islands Are Listed Here That Keeps Travelers Enchanted:
1. The Cook Islands (New Zealand)
The Cook Islands is an island country in the South Pacific Ocean. It comprises 15 islands whose total land area is 240 square kilometers. The charm of these beautiful islands can capture your spirit and hold your spirit.
These islands are very famous for endless adventures, an idyllic climate, and stunning lagoons. The local people gives warm hospitality with widest white smile.
These unique and friendly Polynesians have their own language and enjoy a vigorous and diverse culture with significant differences between each island. The cooks are largely unspoiled by tourists. Each islands has unique qualities and give different experience to visitors. The islands are also famous for their nightlife.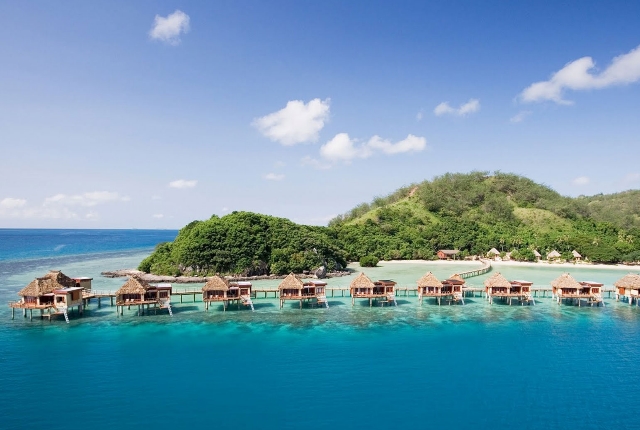 2. Komodo Island (Indonesia)
Komodo Island is part of the Komodo National Park, a national park in Indonesia located within the Lesser Sunda Islands.
The island is particularly notable as the natural habitat of the Komodo dragon and consequently named after the island.
The Komodo dragon is the world's largest living reptile.UNESCO declared this site a world heritage site in 1986 as a biological importance park. Local tradition required feeding the dragons by leaving deer parts behind after a hunt or by sacrificing goats.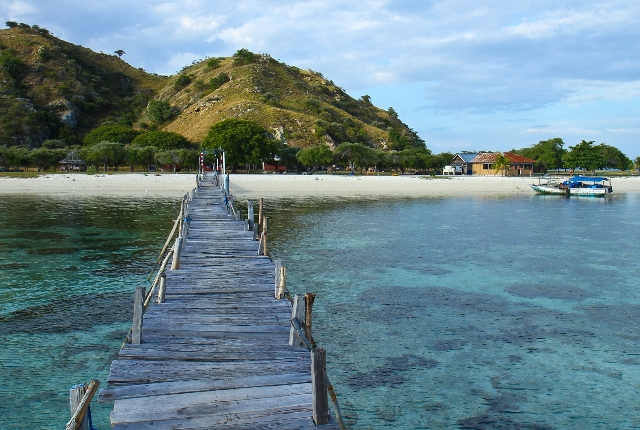 3. Bora Bora (Pacific Ocean)
Bora Bora is a major international tourist destination, famous for its aqua-centric luxury resorts. It is one of the most beautiful and photographed islands in the South Pacific Ocean. Today, Bora Bora is a popular tourist destination for many, including honeymooners and adventurers. Bora Bora has become synonymous with overwater bungalows.
Many of these lavish floating villas have glass floors that supply a window to the lagoon life below which gives a unique experience to the visitors.
With its beautiful beaches like Matira Beach, barrier reefs and hundreds of multicolored marine species, Bora Bora is an excellent place to enjoy swimming, snorkeling, diving, deep sea fishing, boating and other water activities. Visitors also take experience to new heights by parasailing, skydiving, or touring the island by helicopter. Locals provide rental cars and bicycles as the methods of transport.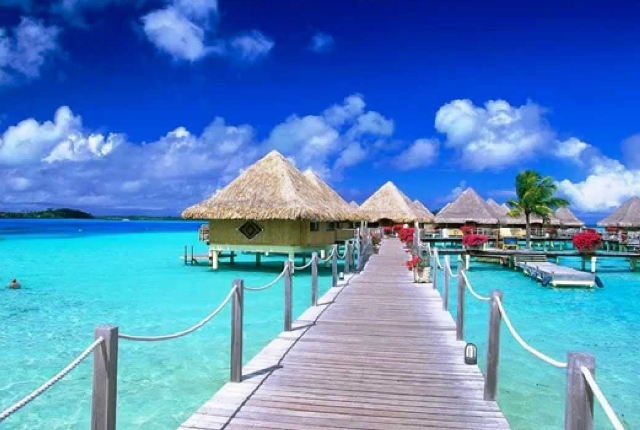 4. Easter Island (Chile)
Easter Island is one of the most isolated places in the world. The island is famous for its monolithic stone statues, called moai. These statues are some of the most incredible ancient relics ever discovered, which reflects the history of the region and the fall of the most isolated Polynesian culture.
The biggest tourist attractions on Easter Island are the Moai standing upon ceremonial platforms called Ahu. Ahus are mostly located along the coastline of the island.
The island is also famous for its white sand beach, Anakena, which is an excellent shore break bodysurfing location and the island is also home to some excellent diving, surfing, and enticing beaches. But most of the people visit Easter Island to explore the cultural history.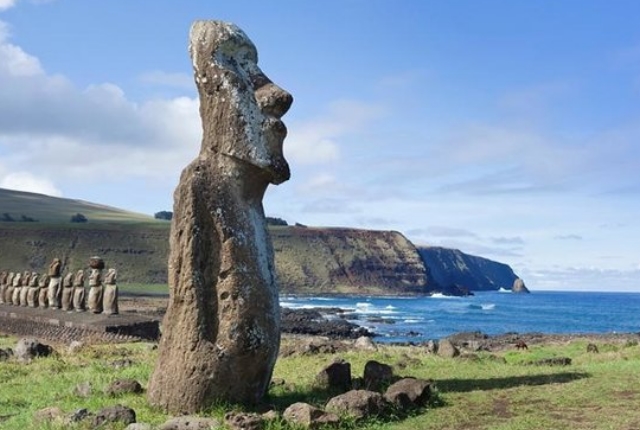 5. Galapogos Islands (Pacific Ocean)
The Galapagos Islands are a remote but beautiful archipelago of 19 islands, approximately 600 miles directly west of Ecuador, the Galapagos Islands had no original inhabitants. These islands are home to indigenous wildlife which can't be found anywhere else in the world. Some of these unusual species include marine iguanas, giant tortoises, red-footed and blue-footed boobies, fur seals, lava lizards, frigate birds, colorful Christmas iguanas and the Galapagos Penguin.
In 1959, UNESCO declared it as the world heritage site as the protected island and marine reserve site. Today, the Galapagos Islands are a popular tourist destination.
Some of the most visited include Santa Cruz, which is home to giant tortoises, lava tubes and the Charles Darwin Research Center. Fernandina has a large variety of wildlife from flightless cormorants to marine iguanas, sea lions, dolphins and whales. Isabela is the largest of the islands with many volcano trails while Plaza Sur has a large colony of sea lions. Wolf and Darwin Islands are considered two of the world's best diving destinations. Visitors also take experience to new heights by parasailing, and by skydiving. Restaurants, easy access and economy make this an attractive travel option.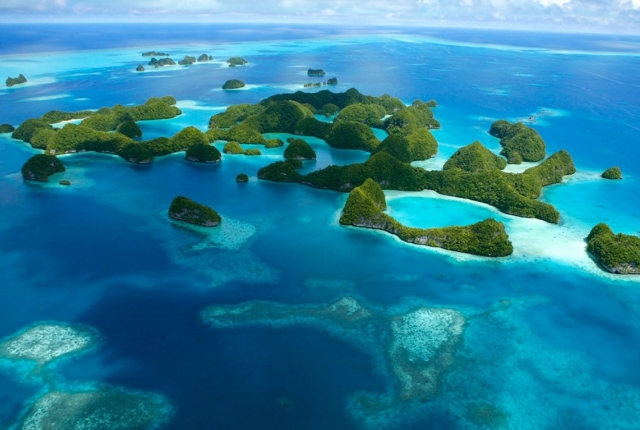 6. Bali (Indonesia)
Bali is an island of Indonesia. It is a popular destination renowned for its highly developed arts which includes modern and traditional dance, sculptures, painting and music. Here you will experience a fine combination of sandy beaches and rolling surf.
An ancient culture followed in Bali known for its warm hospitality and exotic temples.
You can also be a part of Traditional Indonesian Film Festival, if you visit to Bali in the month of September. It is the best destination for both adventurers and for those who need little relaxation. With such diversity, Bali is staple for visitors from across the globe.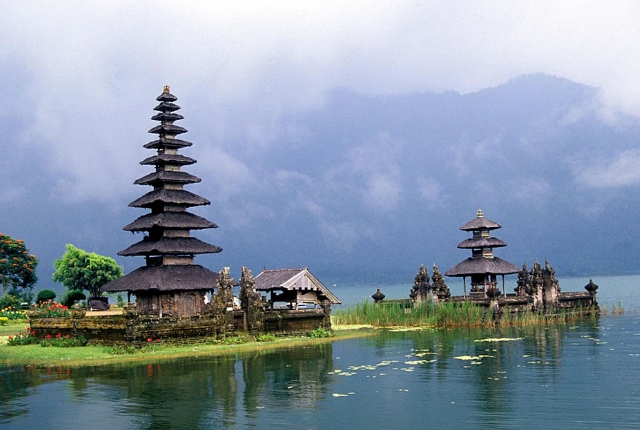 7. Seychelles (Indian Ocean)
Seychelles is an archipelago and a country in the Indian Ocean. Seychelles owns the world's most beautiful beaches and many number of beautiful scenery and captivating cultural places. The islands are mainly made up of granite rocks.The island, said to be the oldest in the world, hold natural wonders that will captivate any nature lover. Seychelles is also famous for its lip smacking sea food.
Beautiful boulder-strewn beaches, virgin jungles, thriving coral reefs, and nature reserves are beautiful attractions of the island.
Seychelles is also a home of wealthy indigenous flora and fauna to thrill visitors from around the world. Most of the economy of the region ismostly depend on the tourism sector. Therefore, the island is the most developed for the tourists with many luxury 5-star resorts and hotels. The majority of the islands are uninhabited, with many dedicated as nature reserves. Therefore, some of the Seychelles most beautiful and interesting locations are also the least known and a little unusual too. Seychelles gives its visitors, more than enough to explore remote areas.