Bulgaria is well-known for its beautiful, sandy beaches that are the perfect beach spots for tourists worldwide to spend their vacations. You can explore several beaches that serve as beautiful campsites, offer opportunities to enjoy a host of sports, and let you bask in the sun in this Balkan nation. You can enjoy the thrill of banana rides, parachuting above the seawater, diving, trampolines, water surfing, bungee jumping, kiteboarding, and many other activities during your beach vacations in Bulgaria. So, if you are looking for some of the best beaches to explore when in Bulgaria, then worry no more. Scroll down to discover a list of fascinating beaches in this Balkan country.
Find Below Some Of The Most Spectacular Beaches In Bulgaria To Explore:
1. Cacao Beach
Cacao beach is one of the eye-catching beaches that you must not miss visiting when in Bulgaria. This eight km long, 50 m wide sunny beach is adorned by fine sand, clean water, natural sand dunes, and sloping sea bottom. Do not miss the wonderful opportunity to enjoy parachute rides, surfing, paddle boating, water skiing, beach volleyball, and hang gliding when visiting Cacao beach. Also, plan to visit this beach in summer as it is popular for organizing amazing DJ summer parties.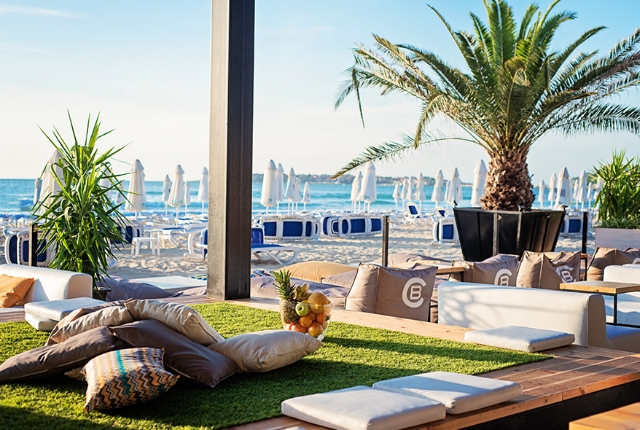 2. Pomorie Beach
Do not miss visiting one of the cleanest coasts present on the incredible Black Sea coast which is well-known as Pomorie beach. Away from the hustle and bustle of the city life, this beach is an ideal destination to spend a leisure time along with your family. Take time  out to explore this outstanding stretch of beach and spend some relaxing time here.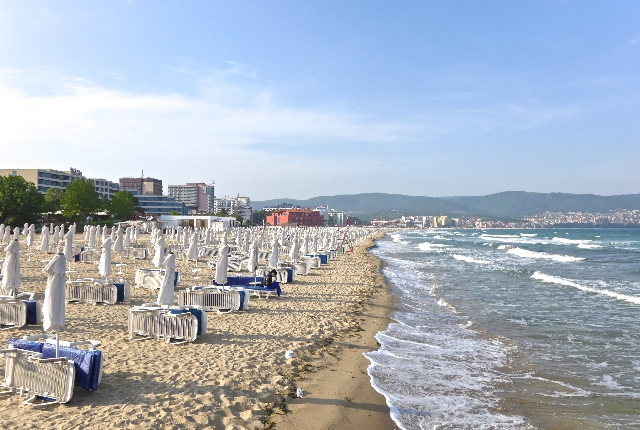 3. The Mouth Beach
Sinemorets is widely popular as a small paradise which is located in the Bulgaria's south-east coast, and it is adorned by some enchanting beaches. And, 'The Mouth' beach is the most spectacular and clear beach in Sinemorets, Bulgaria. You can find sandy beach in the north of Sinemorets. Crystal blue clear water, sandy coast, and big waves are specialty of this fascinating beach. So, make sure you visit it and be careful of the big waves if you plan to get into the water.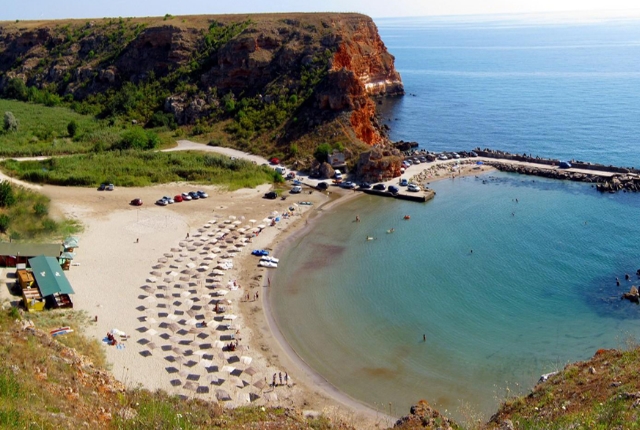 4. Albena Beach
Albena beach is one of the most fascinating beaches that you should not miss to explore when vacationing in Bulgaria. Away from the bustling life, Albena beach is pleasant, calm, and green destination that offers you several water sports and games to enjoy. Make sure you enjoy boat-driving, yachting, water surfing, banana rides, jets, beach volleyball, water skiing, para-sailing, and underwater fishing activities when visiting this 500 m wide Albena beach. As the temperature in the months of summer is around 25°C, you can enjoy sunbathing here.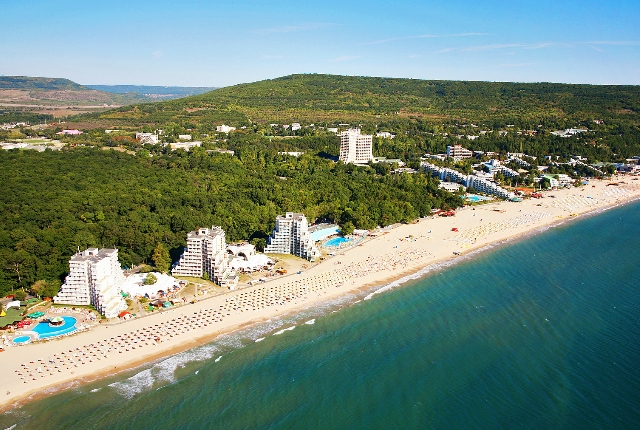 5. Dyuni Beach
Do not miss visiting 4.5 k long and about hundred meters wide eye-catching Dyuni beach when exploring fabulous Bulgaria. Natural sand dunes and fine golden colored sands are noteworthy features of this forested, hilly beach. Sea here has gently sloping bottom, and it's calm and safe. Dyuni beach is an ideal spot to spend beach holidays with your kids. You can enjoy a plethora of water sports here. The bay here is naturally protected against the hazards of northern winds so it is safe to spend time here.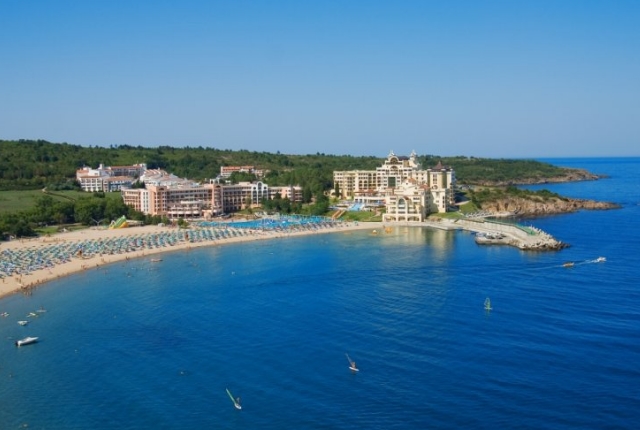 6. Primorsko Beach
If you are fond of summer camping, then you should not miss exploring Primorsko beach. It is a perfect destination to enjoy summer camps. You can find many holiday homes there. This ten km long sandy stretch of beach is known to be the longest beach on the Black sea coast of Bulgaria. This fine golden sandy beach has sandy, shallow bottom. Make sure you enjoy underwater fishing, the fun of boat cruise, and yacht cruising here.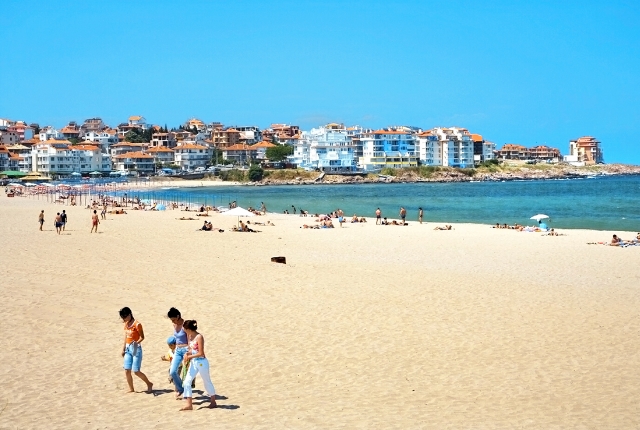 7. Golden Fish Beach
About three kilometers to the north of Sozopol, you can find amazing Golden fish beach. It is widely popular as a camping site well known as Golden Fish. Most surfers visit it often to enjoy the thrill of water surfing. This long and wide stretch is pleasant and calm than other beaches in the vicinity. Explore the beach and enjoy camping here. Also, you can find surfing schools in the vicinity to enjoy windsurfing. You can bask in the sun for sunbathing here.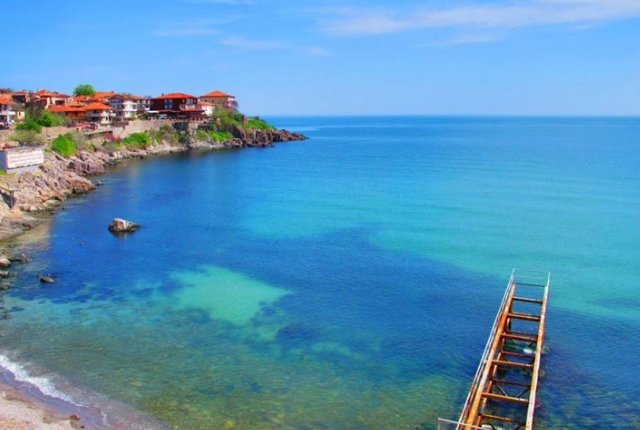 8. Smokini Beach
If you are looking for a pleasant camping site, then make sure you pay a visit to Smokini beach. This beach is known for its warm, clean, and blue sea water and fine sand. You need to be aware of underwater currents and waves while exploring the beach. Enjoy camping here. It is also well-known for motor home and caravans.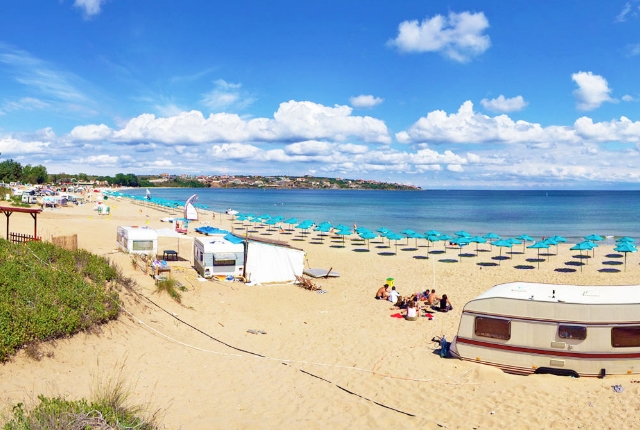 9. Shkorpilovtsi Beach
Beautiful thirteen kilometers long sandy strip of Shkorpilovtsi lies about 42 km to the south of Varna and about 30 km to the top of Byala. This amazing beach is regarded as the longest and widest beach present on the coast of the Bulgarian Black Sea. Enjoy exploring this ecologically clean area and wild beaches here. You can enjoy the fun of camping here.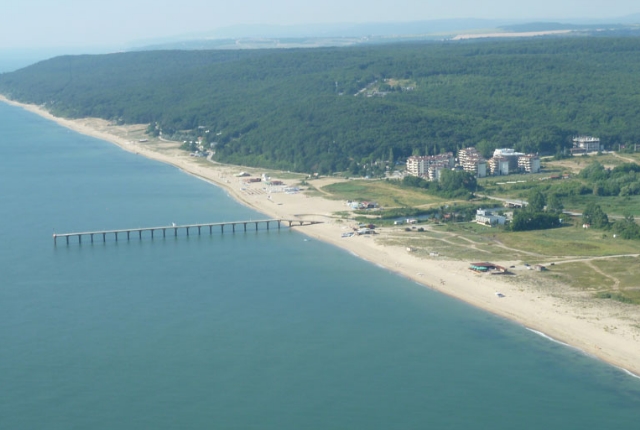 10. Atliman Beach
Take time out of your busy travel schedule to explore Atliman beach, which you can find in the north of the popular Kiten Sea resort. Kiten is well-known for being one of the most fascinating areas on the southern Black sea coast where the amazing Stranda Mountain meets the clear waters of the sea. Make sure you visit this paradise of holidaymakers by paying a visit to Atliman beach. You can spend a leisure time here under the sun, in calm sea water, and on the fine golden sand away from the hustle and bustle of the city. This beach is also popular for its beautiful sand dunes. You can also find two more eye-catching beaches in the vicinity, namely Primorsko South and IYC- Primorsko. Of which, IYC- Primorsko is popular for being an international youth camp site.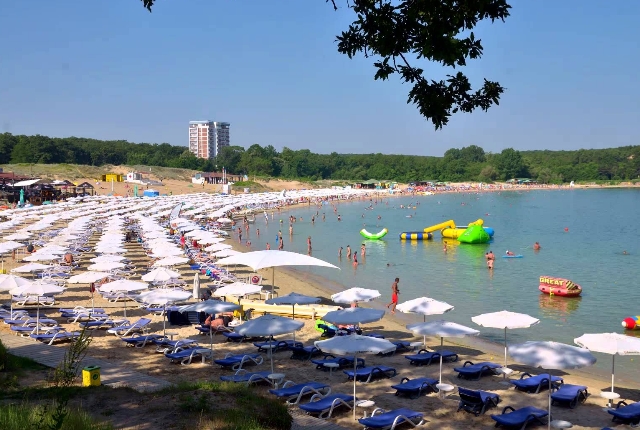 11. Harmanite Beach
If you are visiting Bulgaria for beach vacations, make sure you visit Harmanite beach. This beach is well-known as the Blue Flag beach and one of the perfect family holiday destinations in Bulgaria. Water here is calm and not too deep so your kids to can enjoy splashing in the water.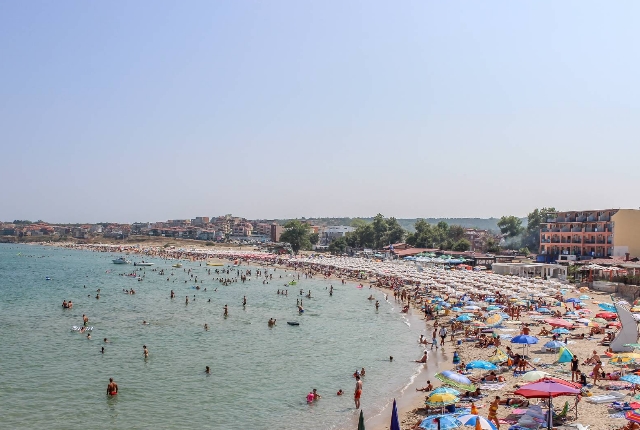 Now that you know these eleven spellbinding beaches in Bulgaria, make sure you explore them during your excursion to this Balkan country.