Israel, the small north western country of Asia has amazing attractions in forms of natural beauty and religious as well as historic places. This particular part of the world is the cradle of Christianity. Besides concentration of Jewish population as well as other cultures from Roman era and later Arabs had given birth to many conflicts and bloodshed in this region too. Israel was at war with its neighbors for several years. This has made the political situation of this area a bit complex. Still tourists from US as well as Europe come here regularly. All a tourist who has not visited this country yet has to do is to gather enough information about safe travel before coming here. But if you visit this land you won't be disappointed at all.
Here Are 6 Must Visit Attractions Of Israel For Visitors:
1. The City Of Jerusalem
One of the most famous historic cities in the world that was caught in bloody conflict between Israel and Palestine not so long ago. Though the dispute is not resolved completely even today still tourists can enjoy this historic place. They can see the old city with labyrinthine narrow streets, ancient places connected with religion, Biblical incidents and personalities most notably Dome of Rock or Haram al-Sharif, museums etc. There are several places to visit in this ancient city. You need to draw a plan when you arrive here.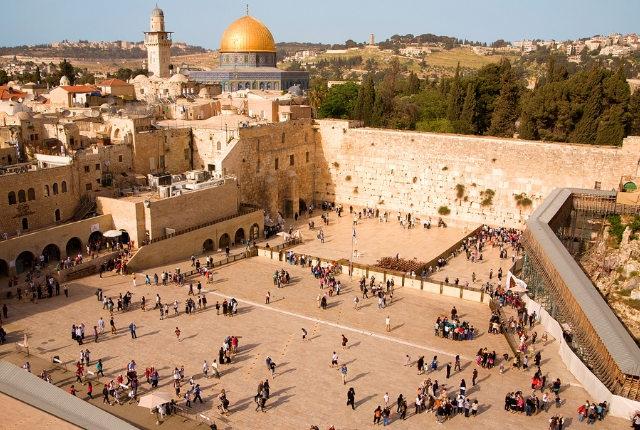 2. Tel Aviv
After Jerusalem Tel Aviv is the second largest and important city of Israel. The specialty of Tel Aviv is that it is a city of modern urban infrastructure. It has some nice sea beaches which tourists can enjoy.  There are several excellent hotels where tourists can stay. It is the city where a tourist can understand how much the ancient culture of this land has embraced modern world. Besides visiting another famous city Jaffa is easy from Tel Aviv. There is UNESCO world heritage site in this city also.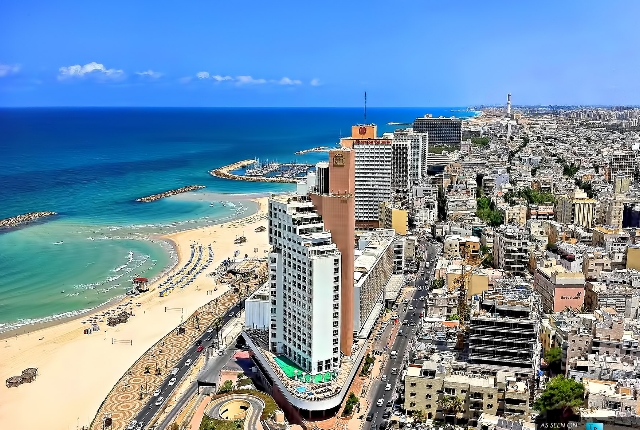 3. The Ruins Of Caesarea
Though Caesarea was a Roman city but it was actualy a prosperous Phoenician port in ancient time. King Herod of Rome conquered this city and named it after emperor Agustus Casesar in 63 BC. Now a tourist can see impressive Roman ruins in forms of pillars, large spectacular remains of buildings, aqueduct, amphitheater etc. A must visit place for history lovers. It is situated 60kms north of Tel Aviv.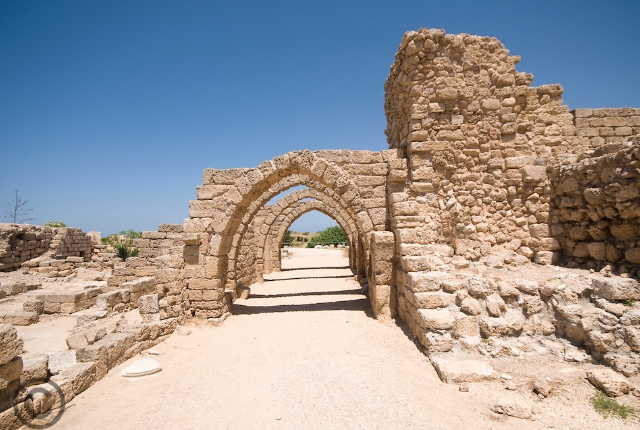 4. The Dead Sea
It is the most interesting and amazing natural wonder of Israel where noting sinks. Scientists say that it is the high amount of salt in the water that makes everything afloat in this sea. That is why this sea is attracting large number of visitors from long ago. The sea and its rocky surroundings are also spectacular.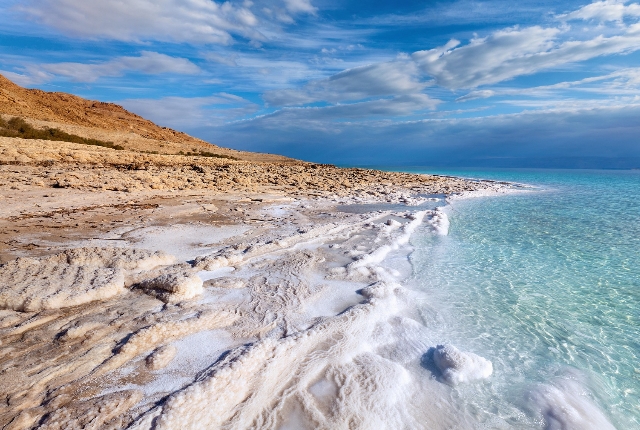 5. Nazareth
If you leave Israel without visiting Nazareth then your tour remains a bit incomplete. Visit Nazareth while you are in Haifa of Israel. The city as everybody knows is the hometown of  Jesus Christ. This completely religious place has several churches. The most famous and must visit is the Basilica of Annunciation. Apart from this you can take a hike through the narrow streets and alleys of this ancient place also.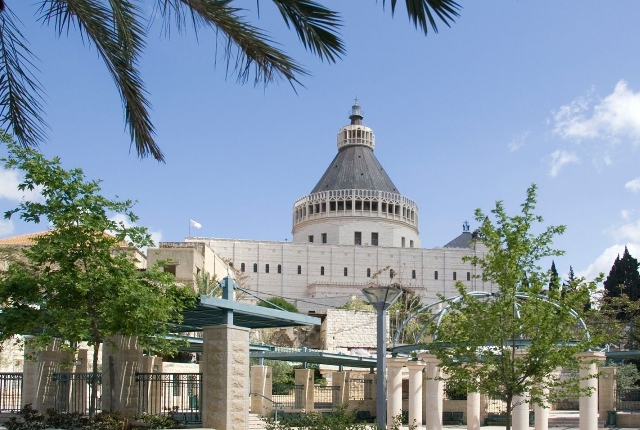 6. The Ruins Of Masada
The importance of Masada in the history of Israel is quite remarkable. This is a fort on a hill top that can be dated back to 150 BC. Romans captured it and king Herod made it one of his residential places in Israel. Almost thousands of Jewish Zealots committed suicide here when they were vanquished by the  Romans in battle. Now tourists can see remains of the fortress and several quarters of Roman time. You can trek and reach the hill top top see Masada. Besides there is help like cable car too. The scenic beauty of the place is breathtaking from this hill top also. It is a UNESCO world heritage site in Israel.