If you want to visit a country in Europe that has proximity to blue sea with splendid rocky features, small indigenous community, big urban centers with excellent hospitality and mesmerizing modern architectures then Spain is the place for you. With these astonishing features Spain has very interesting colorful historic past. For centuries Spain was under the rule of Roman empire. Later in middle age Islamic rulers from outside world invaded Spain. Subsequently from 15th century Christian rulers unified the country and Christian rule started in Spain. The rest people know in the forms of Spain's adventures and conquests of different countries particularly southern parts of America. Now there are some ancient relics connected with colorful historic past of Spain. A history loving tourist can visit those while touring the country.
Here Are 5 Must See Historic Attractions Of Spain:
1. The Ruins Of Merida
Merida in south west Spain was a rich Roman colony in past. Now visitors can see massive Roman ruins in forms of amphitheater, several buildings etc in the place. The most impressive of all ruins is the amphitheater which was built in 15 or 16 BC. Historians say that this Roman circus had a capacity of 6000 people. Together with this theater and other ruins in that area the relics are declared as world heritage site by UNESCO in Spain.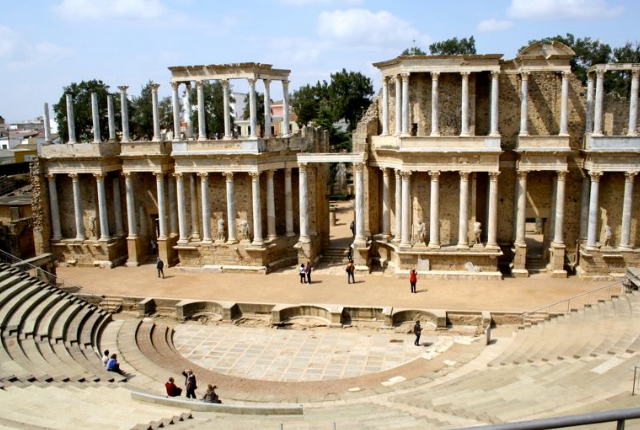 2. The Amazing Roman Aqueduct
This 1500 years old technology of bringing water to a town  built by the Romans still creates awe. This 16 km long water supply system of past was used to bring water to Segovia from Frio river. Experts say that  this aqueduct was built with 24000 blocks of granite. Very well preserved this amazing structure can still bring water to a modern town.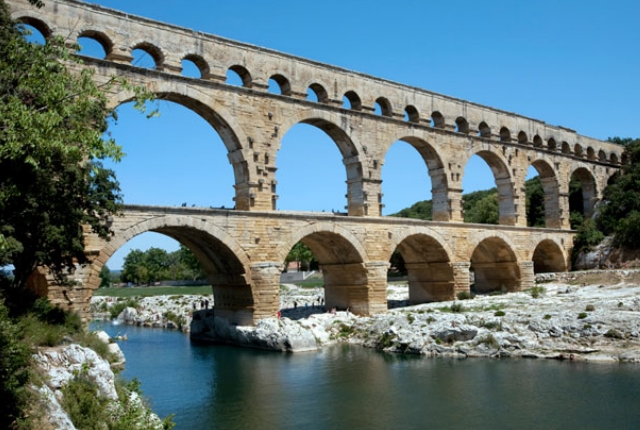 3. The Ruins Of Baelo Claudia
The ruins of Roman city of Baelo Claudia exist in Andalusia, Spain near the town of Tarifa. This city was a rich Roman center of trade that developed during the rule of Roman emperor Claudius in 1st century AD. Now the ruins which are very well preserved and restored include remains of administrative buildings, columns, temples, Roman theater etc. A must visit place for a history lover.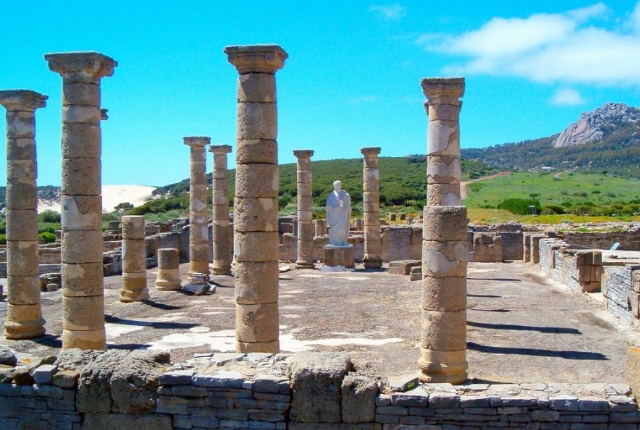 4. The Roman Wall Of Lugo
Whenever Romans faced or thought they would face threat from outside they built massive walls around their cities or territories. Such a wall that is 2 kilometers long in a circular way still exists in Lugo of Spain. A world heritage site of UNESCO this wall was erected in 3rd or 4th century AD to protect city of Lucus Augusti. The wall has a height of 8 to 12 meters. Now most of the gates and watch towers of this wall are intact and can be seen. The interesting fact is though historically important but this wall was breached by barbarians and local rebels several times in past.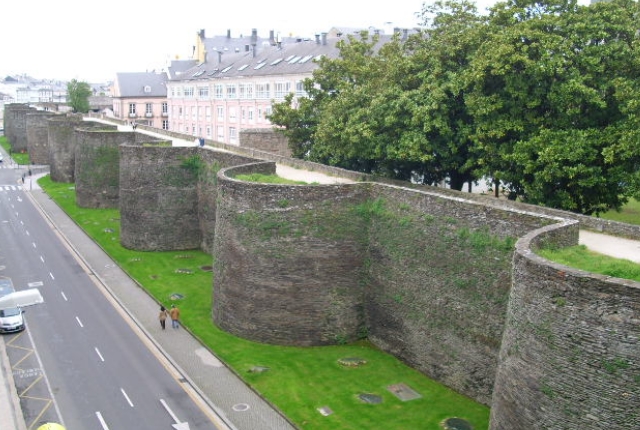 5. The Castle Of Alcazar Of Segovia
Spain is the country which is rich in medieval castles. This one of the finest examples of medieval castles can be seen in Segovia. There was a Roman fort in ancient time at its place. Much later that was turned into a fortification by Arabs. Historians say that the Alcazar of Segovia renovated the fortification and turned it into a castle as well as palace for noble and royal people in 16th century. The tour of this massive castle is certainly satisfactory for a visitor. The joy can be doubled if he or she ascends any of the towers and has a view of outside from it.