With very enjoyable climate, blue green sea water, terrific coastal beauty small  port cities of Spain are attracting large number of visitors in recent times. Alicante is a major city port in the Costa Blanca of Spain. With all sea related beauty and attractions this town has a colorful, rich cultural and historic past too. Romans had settled in this area in past. Later the town saw activities in Moorish as well as Christian eras. For this reason there are plenty of historic sites to satisfy the history lovers. Besides there are other enjoyments also. Here is a list of great activities that a tourist can take part into while staying in Alicante.
Below Are 5 Great Things To Do While In Alicante, Spain
1. Step Into The Archeological Museum
When you start your trip of Aloicante, it is the best idea to visit this site first. This museum is very rich and provides enough information about history of this city through archeological findings. These objects and articles are divided into different sections and galleries. Each gallery is devoted to different era like Greek, Roman, Iberian etc. There are prehistoric information too. Particular emphasis is given to Roman time and how life was in that era. There is a great collection of ancient currency that can be seen in this museum too.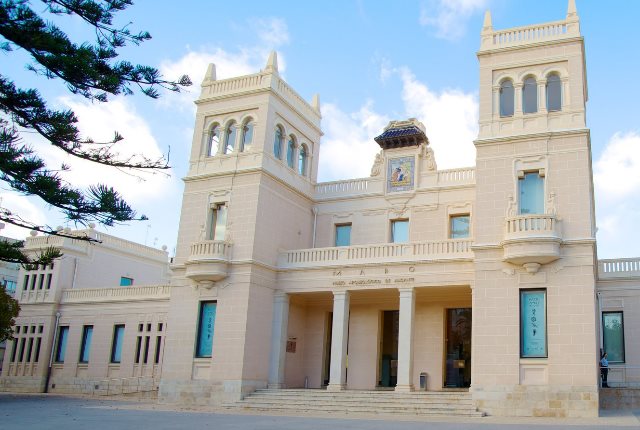 2. Visit The Santa Barbara Castle
The thing that catches eye when you step into Alicante is the Santa Barbara castle on the top of local mountain Benacantil. Historians say that the castle was built in 9th century during the Islamic rule in Spain. It was named Santa Barbara by Alfonso Castile when he took hold of it in 13th century. Later it was renovated by other Christian ruler also. Now you can take a lift or hike upto the top of the hill to reach it. The scenic view of the port city is a treasure from above. There is a museum in the castle that informs you about the history of the city and the castle. There are different sections of the castle that you can visit too.
3. Spend Some Leisurely Time In Tabarca Island
If you are feeling a little bit bore visiting historic sites and museums then go to Tabarca island which is located at a distance of a few miles from Alicante. This is a small island rather an islet that is rich in marine life and marine beauty. You can see interesting species of turtles, lobsters etc here. Snorkeling in the blue green water is another big enjoyment here. Stroll in the streets of the island and taste delicious sea food dishes in the restaurants.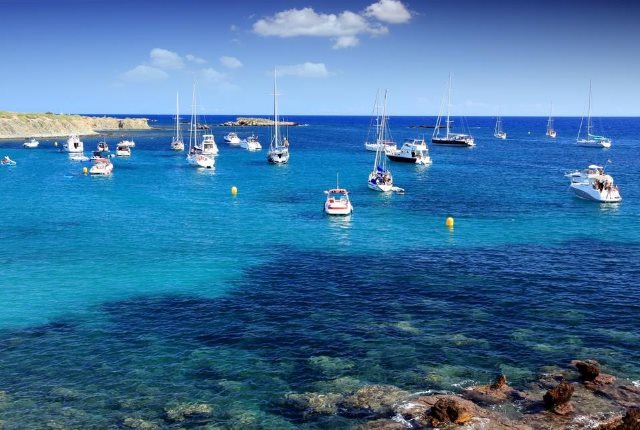 4. Pay Respect In Santa Maria Basilica
For a bit religious minded tourists visiting the Santa Maria basilica will be a great idea. This basilica is said to be the oldest church of Alicante. It was built in 13th or 14th century. Though not very spectacular looking from outside still it has certain parts that can interest as well as mesmerize you. The architecture of the church is influenced by a baroque style and there are some gorgeous religious  sculptures that can be seen in outside. The high altar and chapel where baptism is done are two things of interest inside for visitors also.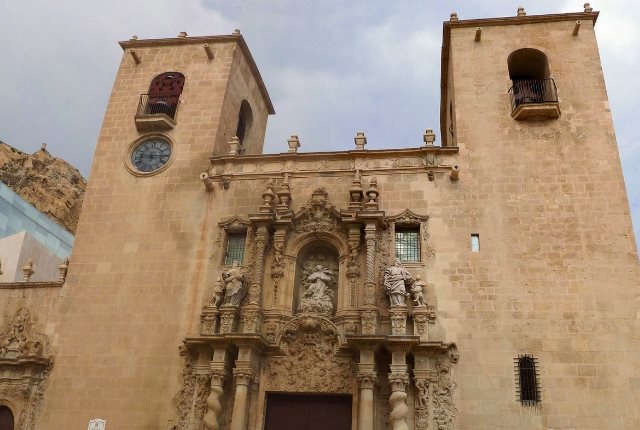 5. Witness Artistic Wonders In Museum Of Contemporary Art
If you are an art lover then you should not miss this particular museum whi8le staying in Alicante. This museum was founded just a few years ago and has lots of great contemporary art works by  renowned artists. These artists include great names like Salvador Dali, Juan Gris, Joan Miro etc. The artworks are divided into three different sections or departments. The building is impressive looking from outside too.