With exquisite natural beauty in the form of craggy mountain, valleys, big meandering river, massive delta, great political and cultural history, spectacular medieval cities with modern facilities etc, Romania a south eastern European nation is attracting large amount of tourists from all over the world now a days. The history of this country can be dated back to Roman subjugation in 1st century AD. Later the politics and history of the country was centered around three places Moldavia, Wallachia and Transylvania. At present there are several historic elements scattered around the country which are sure to attract visitors who visit a country for its past history and heritage.
Here Are 6 Best Historic Attractions Of Tourists In Romania
1. Histria
One of the oldest archeological sites of Romania near the city of Constanta which was first occupied by the Greeks. Under the rule of Greeks this place became a famous center of trade. Later it was attacked and occupied by Romans.
Now a visitor can see relics of Roman era in forms of  wall, temples, bath, columns..
There is a museum in Histria which exhibits several elements like coins, jewels , weapons etc which are found from the ruins for visitors.
2. Bran Castle
When the word Romania is uttered the first thing that comes into mind is the word Dracula. The famous or infamous vampire from the classic novel by Bram Stoker was a resident of a castle in Carpathian mountains. The Bran castle of Brasov is normally thought to be that castle.
Actually it was a 14th century fort built by Saxons of Brasov.
Now the castle has a museum which exhibits several objects related to royal people like Queen Mary who resided the castle much later on. A tourist can easily visit it by taking a short train or bus ride from the city of Bucharest.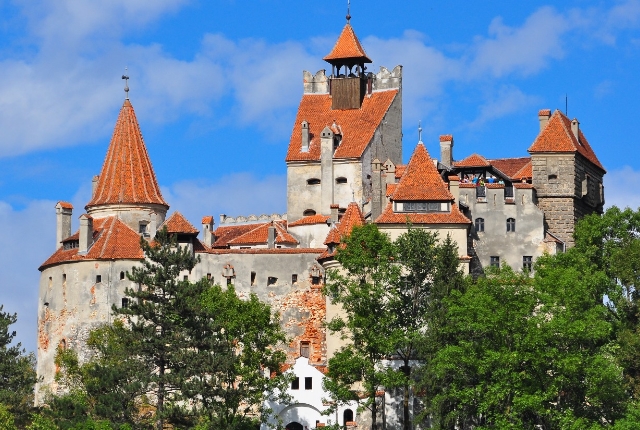 3. Prejmer Fortified Church
There are several world heritage sites in Romania declared by UNESCO. One of the places is this catholic church built in 13th century by  Roman Catholic Teutonic knights.
The church has a wall that rises 40 feet from ground.
Both this wall and a series of underground tunnels used to help people inside the church to hold against invaders outside. Historians say that incidents of almost 50 sieges occurred here. One of which was successful in capturing the place.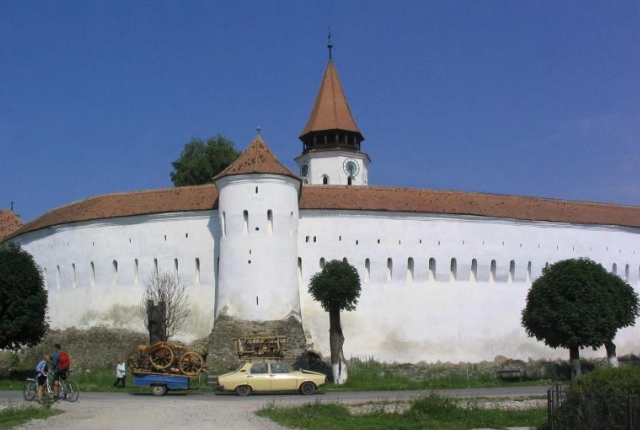 4. Peles Castle
To witness the grandeur of Romanian royal family you can visit the summer palace Peles in Sinala, Romania. This late 19th century castle was built by Romanian king Carol 1.
The castle was resided by Queen Marie, wife of king Carol 1.
It was the first palace in Europe to have an electric connection and central heating system of its own. Now it houses a museum that exhibits spectacular royal things for visitors.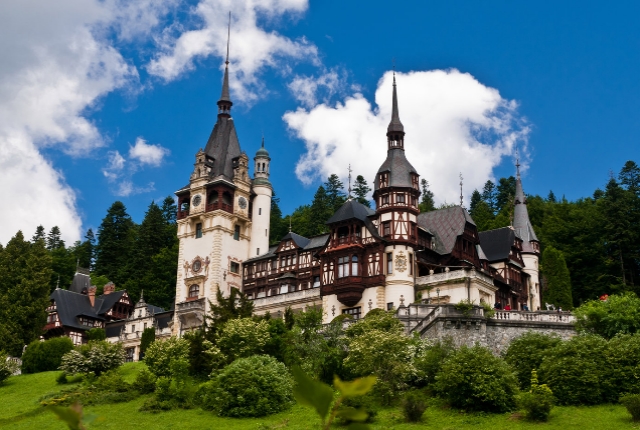 5. Corvin Castle
Not just for royal wealthy grandeur, Corvin castle in Transylvania a fortified structure built in 15th century is famous for its Gothic-Renaissance style. The castle belonged to famous military and political personality of Romania John Hunyadi. The castle is called Hunyad castle also. This imposing structure has some towers in it. Historians say that some of these were supposedly used as prison while others as arsenal.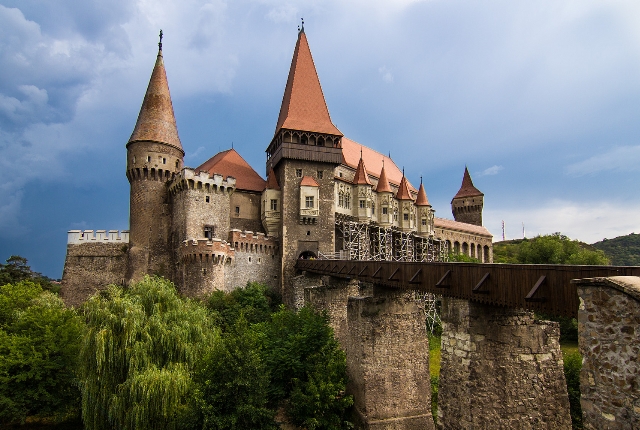 6. Marasesti Mausoleum
If a tourist wants to visit a relic or memorial related to Involvement of Romania in World War 1, he or she can visit the mausoleum of Marasesti. This impreshistoric palcessive looking memorial is dedicated to the memory of more than 5,000 soldiers of Romania who died in the battle of Marasesti in WW1 and achieved victory. Marasesti is in Vrancea county of Romania.