Hola! Are you traveling to Spain anytime soon? Well, if you are going there or you plan to go there in near future, you must read this article. Today we are going to tell you about the 9 Best Street Foods in Spain You Must Try! Mostly people do not know much about Spanish cuisine and the eating options on streets. The good news is there is so much to eat on the streets of beautiful Spain. There is such beautiful ingredients and dishes that will definitely satisfy your hunger. Take a look!
Here Are The 9 Best Street Foods In Spain You Must Try:
1. Bocadillo
Bocadillo is basically a sandwich which is made with a special bread that is Spanish. The chef cuts it lengthwise. It is very low cost and people usually have it for lunch as a quick bite. You will find these in tapas bars and cafes in Spain. The Bocadillos have different seasonings such as mustard, mayonnaise, ketchup or tomato sauce. You can have it with beer or wine or just coffee for that matter.
2. Patatas Bravas
This is such a comfort food! The Patatas Bravas are very much from Spain and they are served as tapas in most bars. You will find this as a famous street food in Spain. It is basically potatoes which have a very irregular shape. These are deep fried in oil and served with a really yummy sauce. It is not too expensive and it definitely solves the purpose of satisfying your starch craving. Simple yet delicious!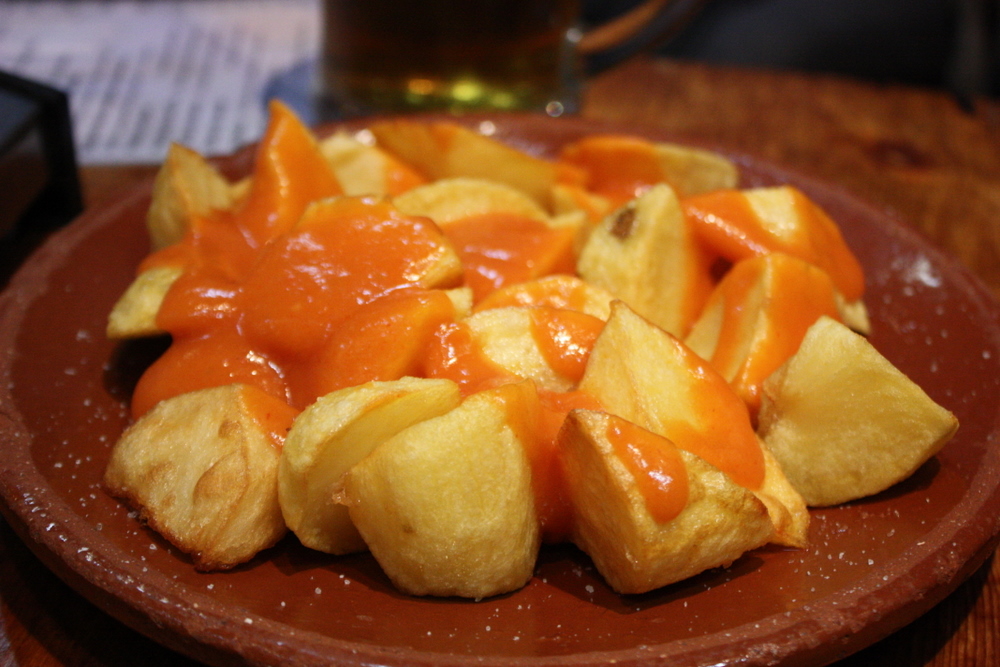 3. Churros
need no introduction. The churros are famous worldwide. When you are in United States, you will find these everywhere but they are technically from Spain. There are many shops in Spain which serve churros and the best part is that they serve it with warm gooey chocolate. Oh yum! We are hungry. It is easy to find Churros on the streets of Spain.
4. Jamon Iberico
Jamon Iberico is a kind of cured ham which is made from pork. Now the pork comes from an Iberian black pig. It is a famous street food which can be eaten just like that or one can stuff it into a bocadillo as well. It is very delicious in taste. You must try it!
5. Paella
Paella needs no introduction at all! This is the national dish of Spain and you will find it all over the world. However only the Spanish people can make the perfect Paella. Paella is eaten as lunch dinner. It is a staple food for Spanish people. It is a famous street food. The most famous paella is Valencian paella. It includes meats such rabbits and chicken. You should try the seafood paella which is very common.
6. Pinchitos
Pinchitos is a yummy dish. It is a Spanish twist to a kebab. The kebabs are skewered and meats which are used for this are lamb and chicken. You will find these in tapas bars and as street food. It is easy to find Pinchitos in Spain. The Spanish people love it so much!
7. Chorizo
Chorizo is another street food which is very famous. People use it in many dishes and it is one of the tastiest things you can have. However when you ask what chorizo is made up of! The chorizo is made from the intestines of meat. It can be stuffed in a sandwich or eaten just like that. You will find this very easily in Spain. Chorizo has also gained popularity in America.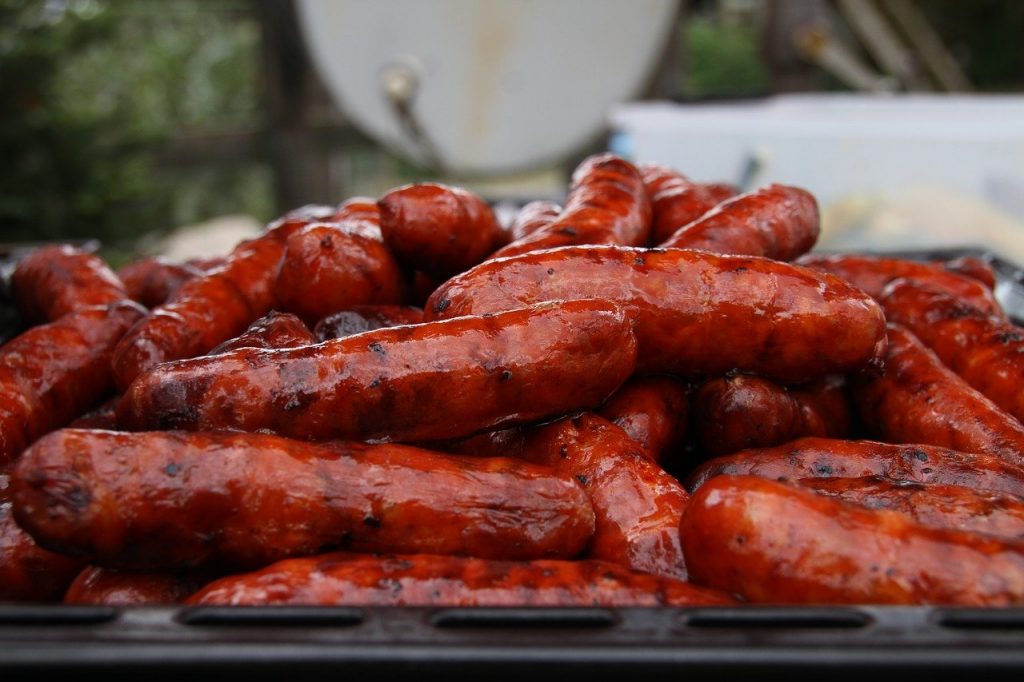 8. Tortila Espanola
This might be something new for you. The Tortilla Espanola is basically an Omelette which is very Spanish. It is treated as a snack. It is not like the usual omelettes that you eat. It has potatoes and then it is fried nicely in olive oil. If you are hungry and you need a quick snack, just grab a Tortilla Espanola and you will be good for the next 4 hours.
9. Empanada
Empanada is yum! It is basically a stuffed bread. People in Latin America are big fans of empanadas. The Empanadas come from Spain and the name comes from empanar. Empanar basically means to coat or wrap in bread. The stuffing is of cheese, fruits, vegetables and meat. If you are in Spain, try the meat stuffed Empanadas.
We do not know about you but we just got hungry writing down the list for you. When you are in Spain, you must try all the street foods that we mentioned. Everything is so delicious and you will remember the food for life. It is something you will not get everyday. Make sure you have an amazing time in Spain and eat all kinds of street food. Happy traveling to you, mi amigo!