Italy, a top tourist destination in Europe, has attracted visitors from all parts of the world. Its history, heritage, culture, scenic beauty and awesome food has been the highlight of most journeys. But, have you ever wished to live like a king or queen in Italy? If yes, your wish can certainly be fulfilled in one of the beautiful castle hotels in Italy. These are no ordinary places to stay. Settled in exotic locations, they have a dreamy charm and is ideal for materializing all your fantasies of living in style.
Here Is A List Of 7 Awesome Castle Hotels In Italy That You Must Include In Your Itinerary If You Wish To Witness The Extraordinary:
1. Castello Bevilacqua
Castel hotels are built to impress and Castello Bevilacqua is no different. Its grandeur can only be guessed as you drive through the pine flanked road. Beautiful manicured lawns decorate the property and the 14th century castle creates a romantic environment for its guests. The décor reflects old world charm through the mahogany furniture, royal marble sidings and huge oil paintings. It also boasts of state-of-the-art facilities and makes the perfect choice for a dreamy castle stay.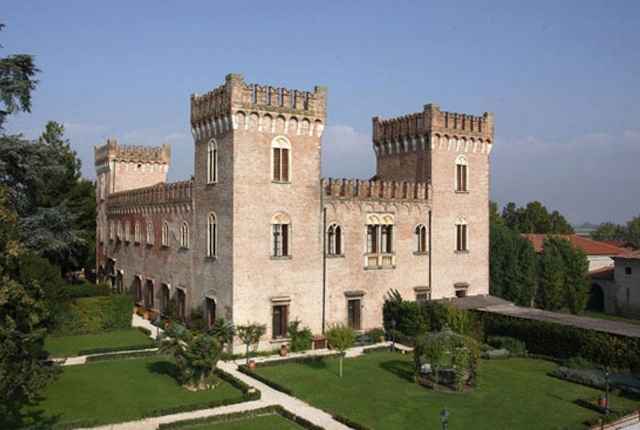 2. Castello delle Quattro Torra
If you love the Italian countryside, Castello delle Quattro Torra is the best place to stay. Located in a serene locality in Siena, it is a family run castle hotel where you will enjoy the privacy. It is an open inviting place which is hardly crowded and has only three guest rooms. The castle hotel provides the perfect opportunity to enjoy the charm of living in a beautiful place and you must book a stay here. It is also a great place for hiking enthusiasts and you can reach Siena in about 45 minutes. Castello delle Quattro Torra is also a great hotel for couples looking for a peaceful and romantic place.
Visit Castello delle Quattro Torra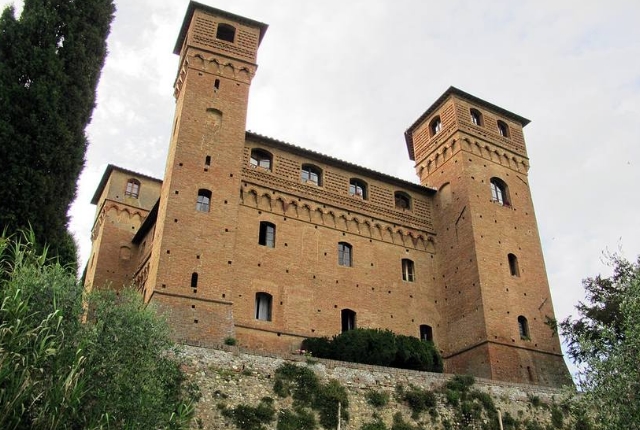 3. Castle Monastero
Castle Monastero was an 11th century monastery that has been converted into a luxury castle hotel. It can be considered a honeymooner's paradise. Located in the Tuscan countryside, it is surrounded by gorgeous vineyards and offers some of the best natural views in Italy. The world class hotel has a wonderful spa where you can enjoy facials, body treatments or massages. And if you love gourmet food, head straight to Gordon Ramsay's famous restaurant located within the hotel's premises. It also has two outdoor pools where you can enjoy with your loved ones.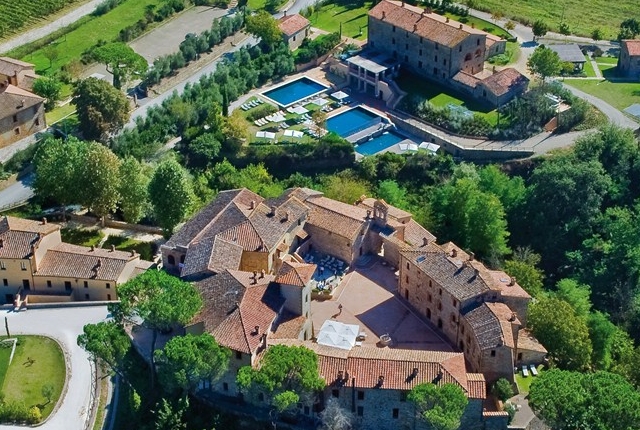 4. Castello di Petrata
The best part of Castello di Petrata is its location in a pastoral Umbrian countryside. If you love the outdoors, go for horse riding or mountain biking and the hotel offers plenty of opportunities to fulfill your desire. Besides, the tennis court and outdoor freeform pool is a great attraction for visitors. The 23 room castle hotel offers a serene environment where you can relax and rejuvenate while enjoying the beauty of this Umbrian valley in Assisi. The hotel also has fine orchards and gardens where you can stroll amidst olive trees and soak in its tranquility.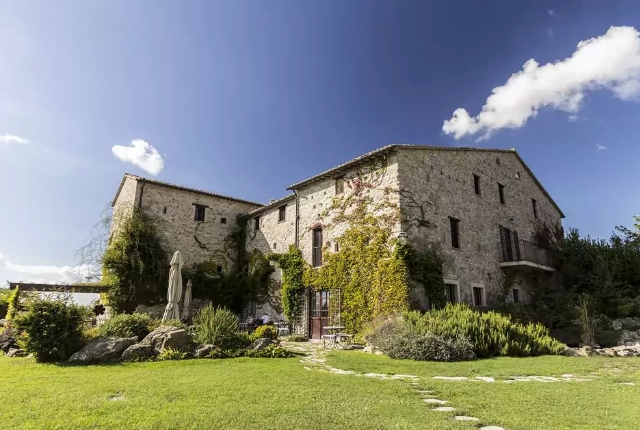 5. Castello di Monterone
Located close to Perugia, Castello di Monterone is a 13th century castle that will take you back in time. It has retained its old world charm and glory, evident in its décor, the ceiling frescoes, wooden staircases and its interiors. The hotel is ideally suited for lazy vacationers and you can wonder around the property discovering its many facades. The restaurant is great for enjoying local food and if you are looking for therapy, head over to the steam and sauna room. The rooftop offers 360 degree views of the adjacent area and it is the perfect place to stay if you want to discover the outdoors.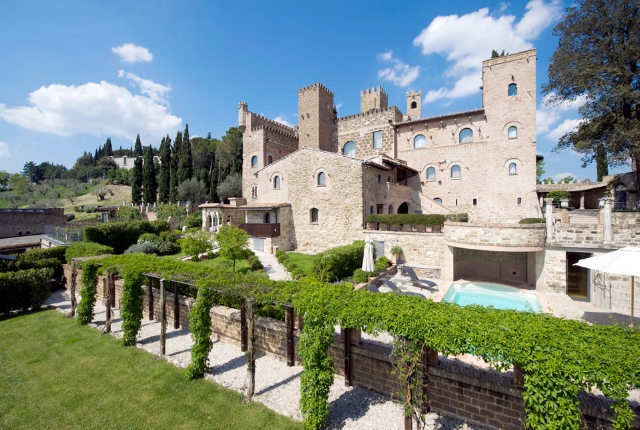 6. Castello Vicchiomaggio
Located in Tuscan countryside, Castello Vicchiomaggio is housed in a 15th century stone castle. It is one of the most beautiful castle hotels in Italy and boasts of a scenic countryside. The hotel is ideal for nature lovers and has rooms that look out on the green landscape. The majestic hills surrounding the property and its lush courtyard create a tranquil environment which is great for unwinding on a leisurely vacation. You can also enjoy the gorgeous countryside sitting on your balcony or enjoy at the outdoor infinity pool. The hotel also has its own wine producing zone and visitors are welcome for wine tasting.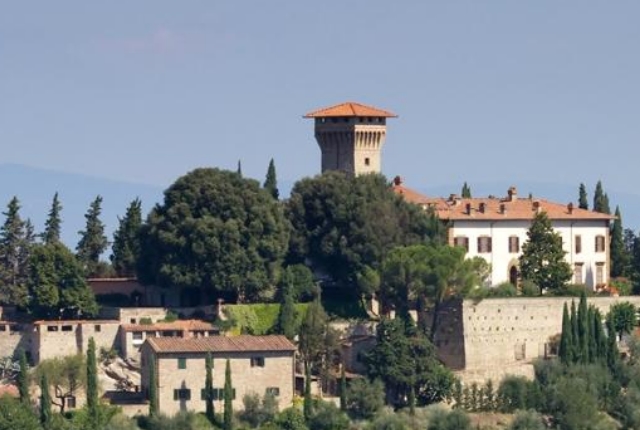 7. Castello di Petroia
One of the best choices for couples, Castello di Petroia is set on a lush 800 acre estate. Its hilltop location removes it from the hustle and bustle of the city, taking you back to the medieval era. The castle hotel has retained its medieval décor and has 13 rooms decorated in medieval style. Its frescoed ceilings, wooden beams and the lonely footpaths leading up to the castle add to its charm.